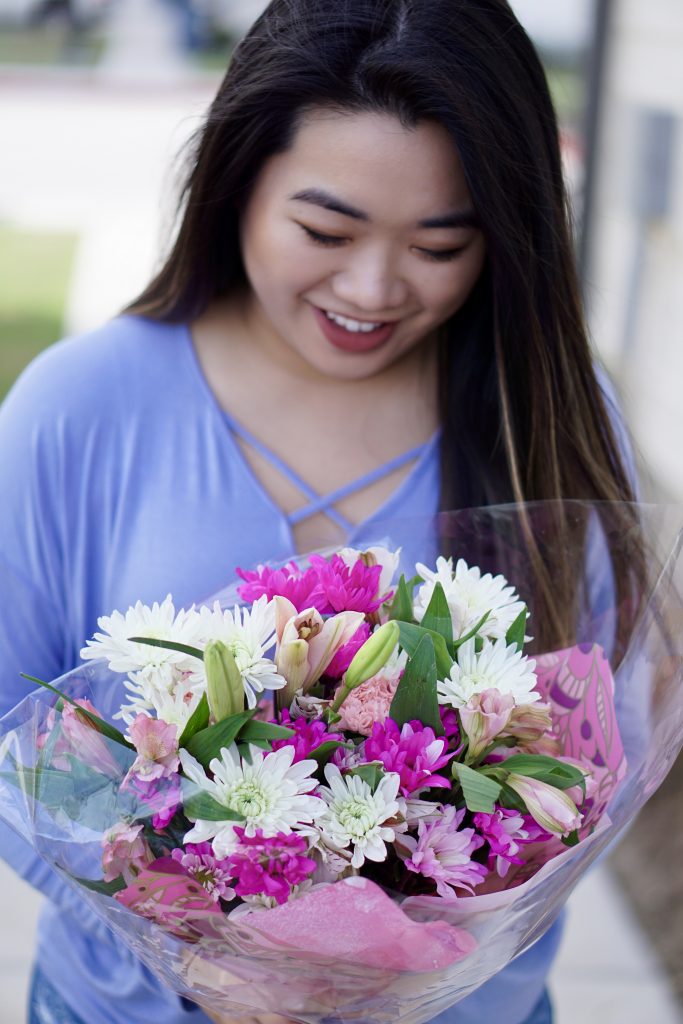 Ah, Valentine's Day!
You either love it or you hate it. I personally love Valentine's Day, and everything about it. Even as a single girl, I've always loved Valentine's Day just because, hello- chocolates, teddy bears, rom-coms… what's there not to love?!
I know a lot of people look at Valentine's Day as Single Awareness Day, and it's often associated with being a day of sulking in self pity. I think all of us could use a little positivity from time to time! With that comes appreciating independence, and celebrating it. I always like to think of being single as the time in your life where you get to learn who you are, before you find yourself with someone else. I've come to notice how much pressure there is sometimes (especially as a junior in college) to find someone and be ready to settle down by graduation- all the "ring before spring" nonsense. So many of my single friends are already at the point of freaking out because they haven't found the right guy yet- but I think we all need to slow down and appreciate every phase in our lives; whether that means being single, in a relationship, or married. The time will come!
Being single is the perfect time to be your own boyfriend & spoil yourself! So if you don't have plans this Valentine's Day, now you do- treat yourself. Take a day for you- whether that means spending the whole day relaxing alone in peace, or getting your girlfriends together & doing something fun for Galentine's. No matter what, this Valentine's is for self appreciation, ladies!
I came up with a few ways to spoil yourself…
Buy yourself flowers.
Girl, who's to tell you you can't buy yourself flowers? No shame, I do it all the time. Every girl loves pretty flowers, and it's a super easy way to put yourself in a great mood every morning by sprucing up your space.
Get your girlfriends together & have a Bachelor-binge night.
I think some of the best memories I have in college are just hanging out with my roommates, watching the Bachelor, and eating ice cream out of the carton. There's no better way to celebrate Valentine's than showing your love for your gal pals!
Bake some yummy treats.
Find a new recipe on Pinterest and try to make it! I don't mean making something you've done a billion times; try something new, and have fun with it!
Treat yourself to that thing you've had your eye on for forever.
A pair of heels? That bag that's been on your wish list? Go get yourself something pretty, you deserve it!
Have a relaxing spa night.
I have a whole post on this one! Pour yourself a glass of wine & watch your favorite Netflix show. Side note: Akash & I recently started Scandal, and I'm OBSESSED. I've watched 2 seasons in the past 3 days… oops
Put on your dancing shoes.
Grab your best girlfriends & go dancing! Let your hair down & have some fun with your favorite people! Who knows, maybe you'll get a cute guy's number. 😉
Plus, you don't need a guy to get you flowers. I got you, girl!