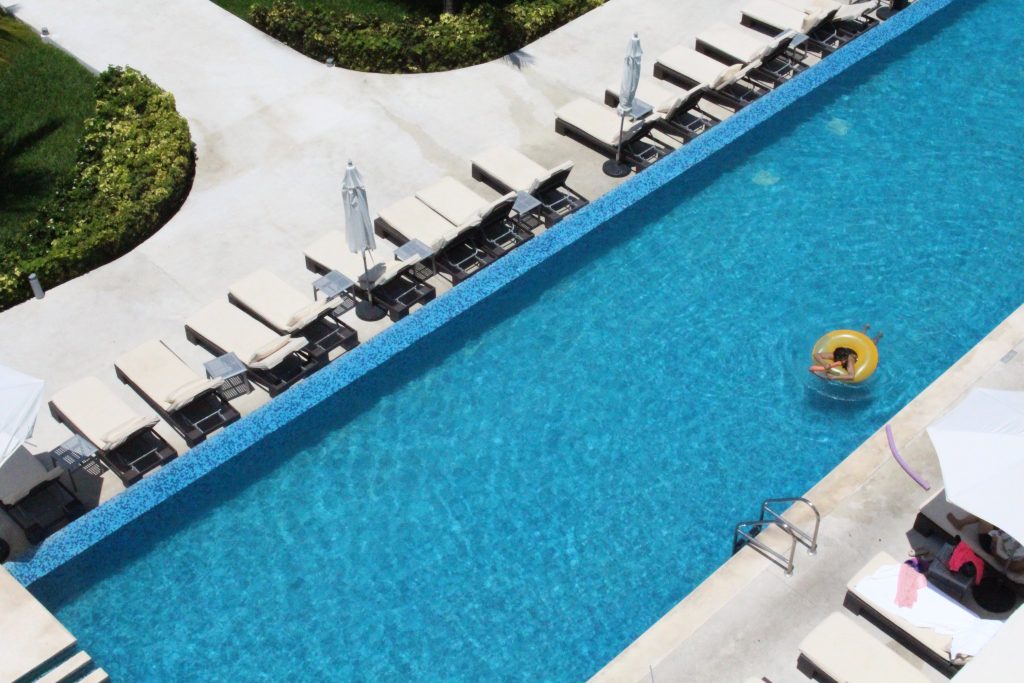 This past summer, my boyfriend and I took a trip to Mexico. You can check out the travel diary I made here! It was one of my first times being on vacation without my entire family, and it was the first time I'd ever planned a vacation all on my own. We had so so much fun, but planning the whole trip was definitely quite a handful to handle. For those of y'all who are here from my old blog, you've already seen the pictures I shared from the trip, but I really wanted to write a post sharing with y'all my tips for planning a trip for the first time. Being college students, we were also trying to minimize as many costs as we could, so the majority of my planning tips are for those of y'all on a budget. I'm definitely not an expert (yet), but I hope some of my tips can help relieve some of the stress that comes with vacay-planning.
I don't know about y'all, but I'm definitely a planner. I like to know exactly what I'm going to be doing each day, where I'll be, how much it'll cost me. For those of you who are like me, you're going to hate this tip- I recommend not booking excursions prior. I can't speak for other locations, but for Cancun, the number of excursion vendors is insane. Thanks to the handy rule of supply and demand, if you wait until you arrive to book, the options are endless. We were able to visit Xplor park, go scuba diving, get massages, and zip line- all for under $200. Let's just say that we definitely learned the power of negotiation on this trip and leave it at that. 😉
Tip number 2! Dining in any tourism-heavy city can be pricey- if you don't know where to look. It's easy to just stop by one of the popular tourist restaurants like Senor Frog's or Carlos & Charlie's, but if you're not wanting to pay a fortune for a plate of mediocre nachos, I'd recommend dining at local places or their supermarkets. I know what you're thinking- supermarkets??? Yes! After doing some research, I found that the supermarkets in Cancun also have food courts, and the food isn't half bad- at ALL. Honestly, I would've eaten there over the other places we'd tried even if it wasn't less expensive. Their food courts are pretty legit, too- they had a gelato station, a bakery (complete with gourmet cakes and pastries), a pizza place (made to order), and a ton of other food like sushi, pasta, sandwiches, you name it. It also didn't hurt that since there was a supermarket right downstairs, the drink selection was endless.
This one may seem like a no-brainer, but pack comfortably. Unless you're planning to spend your entire trip in the resort, I definitely recommend packing clothes and shoes that are suitable for walking long distances. We spent a lot of our week exploring the city, which meant lots and lots of walking. With walking and crazy humid weather comes sweat, and you definitely don't want to be dripping with sweat and wearing clothes that aren't comfy!
This next one is for those of y'all who are hoping not to spend your entire vacation budget on transportation. Take the bus! The buses run all the way down the Hotel Zone and even down into downtown, so it can essentially take you to wherever you need to go in Cancun. We stayed near the end of the Hotel Zone, so walking into the busy part of town was quite a trek. Each ride on the bus- no matter how long- was only about 50 cents in pesos. This brings me to my next tip: if you plan on taking the bus, convert a little of your cash into pesos. Without getting too deep into math, the rate if you pay in pesos is about half of what you pay if you pay in US dollars- bottom line is, pay with pesos.
When hotel searching, I recommend using a travel agency like Expedia or Travelocity. It makes it easy to determine hotel/resort prices. You don't necessarily have to book with them, but I personally found it easier to do so. I was able to look at excursions and resorts all through the same site, without having to go back and forth and back and forth. Plus, sometimes they have promotions on certain resorts, that brings the price down a little.
Next, look into hotels rather than resorts. We stayed at the Real Inn Cancun, which is a hotel about a 5 minute drive from the busy area of the Hotel Zone. With the money we saved by staying at a hotel rather than a resort, we were able to do a ton more excursions. Along with that, we had a ton more freedom to eat wherever our hearts desired, and we weren't restricted to just food at the resort.
So that concludes my travel tips for a trip to Cancun! I'm hoping this will reach a few of you well because of winter break coming up in the near future. I'm hoping to plan a trip this coming holiday, but I have yet to pick a destination. Let me know your suggestions!