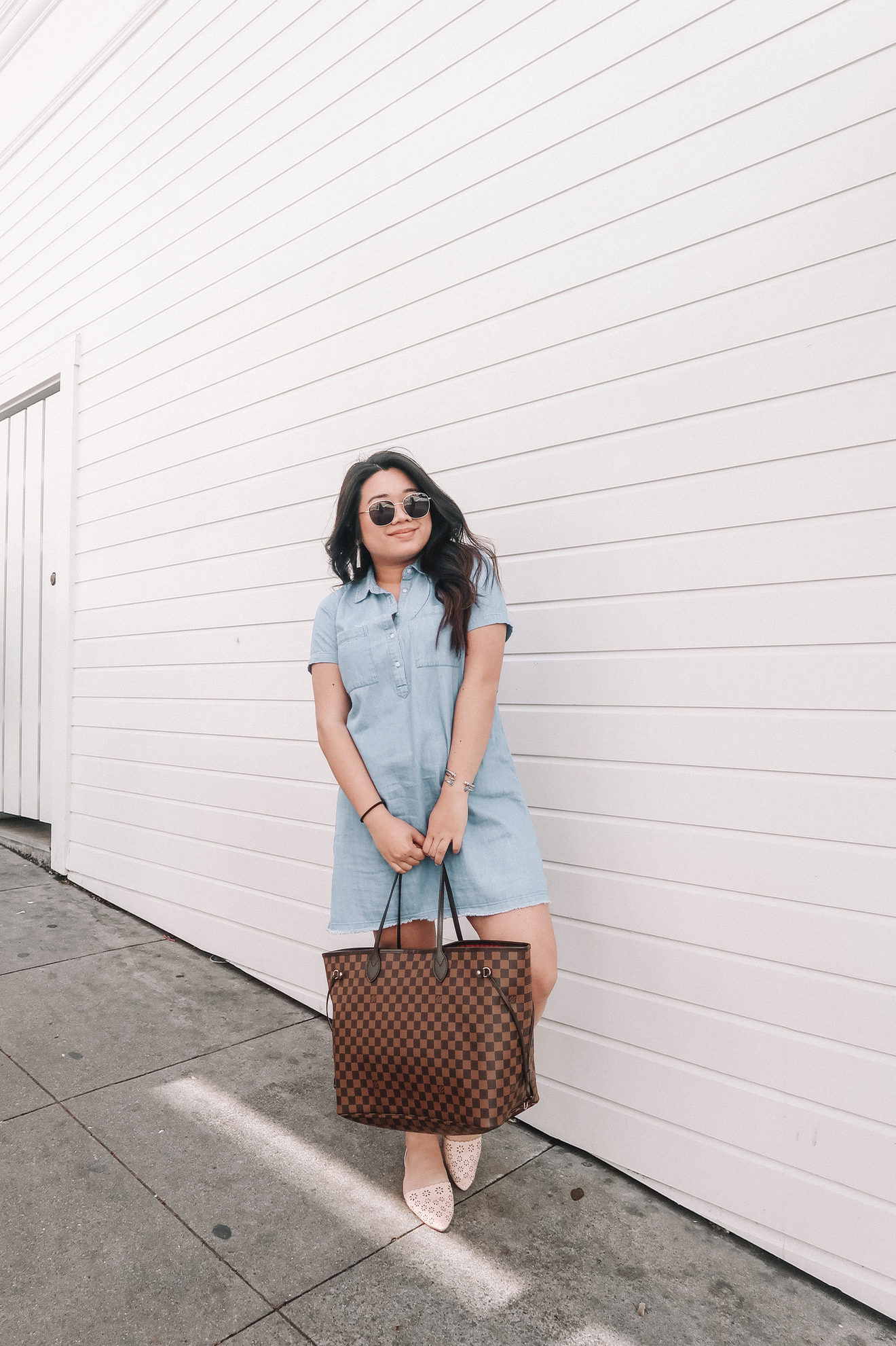 You guys, can I just say… Old Navy has been KILLING THE GAME lately. I haven't shopped there in forever, but decided to stop by yesterday since I had a free afternoon. To my surprise, there were so many amazing pieces! I love the classic style that Old Navy has, with so many versatile pieces that can be worn so many ways. Today I'm sharing with you guys my typical weekend uniform!
Shop my entire look here!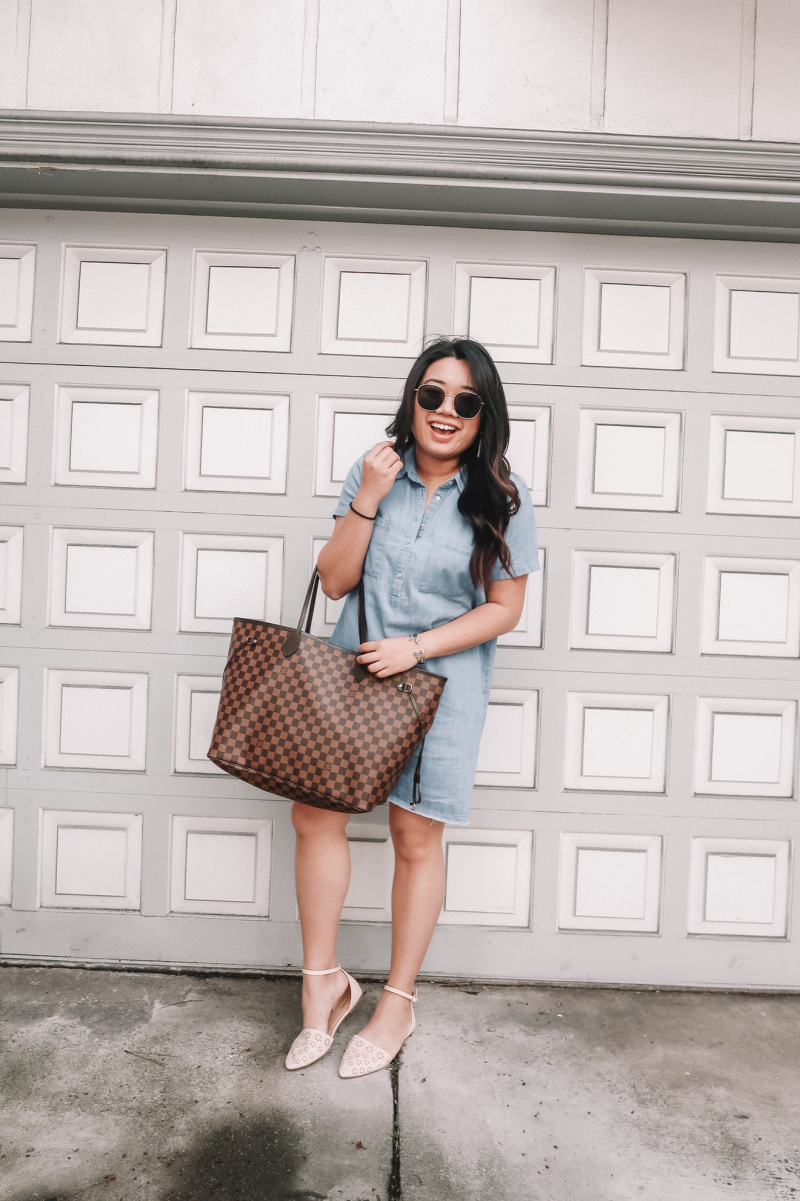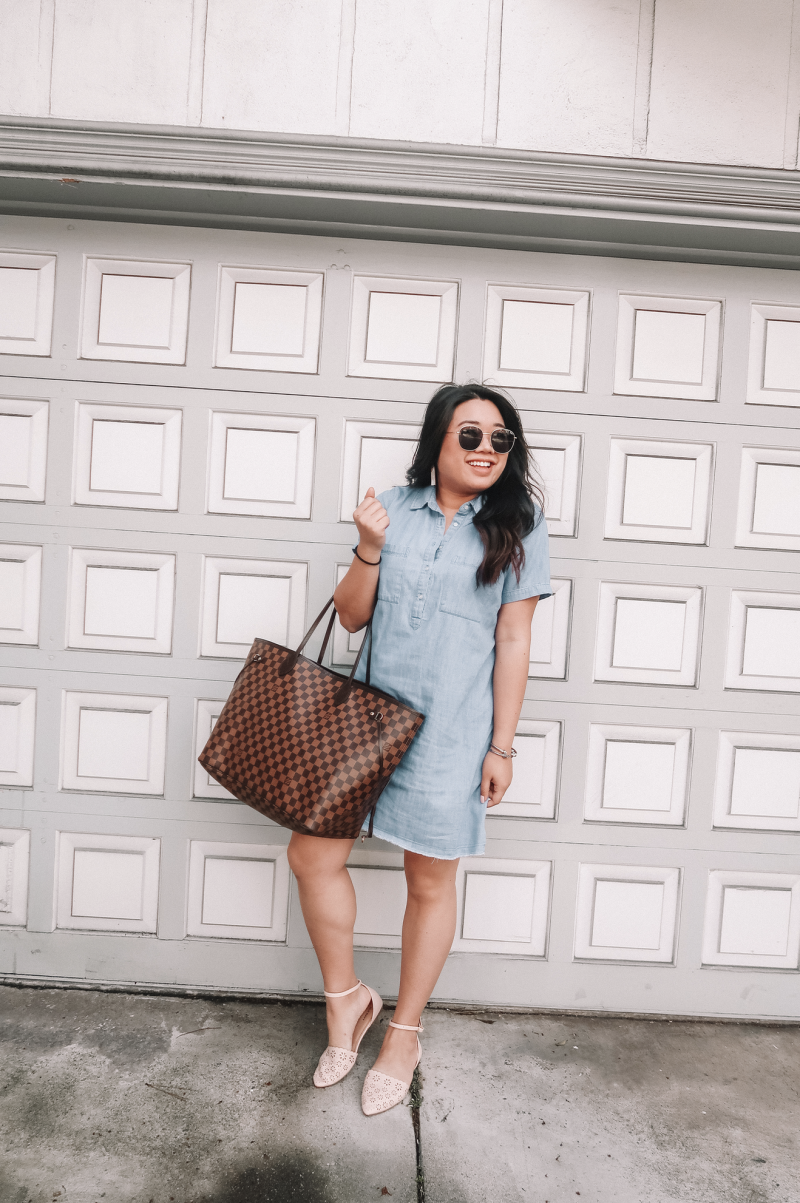 I love wearing comfy clothes on weekends! The weekends are when I tend to run my errands, so it's important to me to look cute but be comfortable. I love that in spring you can wear a simple dress like this one, and just throw on a jacket when you get cold. All I have to do is throw on a pair of flats, some sunglasses, and head out the door!
The best part about this dress? IT'S UNDER $20. And these shoes are only $12. A lot of flats tend to rub my feet and give me blisters, but I decided to side up in this pair and they're so comfortable for me. I walked all around Fillmore Street in San Francisco yesterday and my feet didn't hurt whatsoever. Being in a city where you don't drive everywhere, when I shop for shoes comfort is always my #1 priority!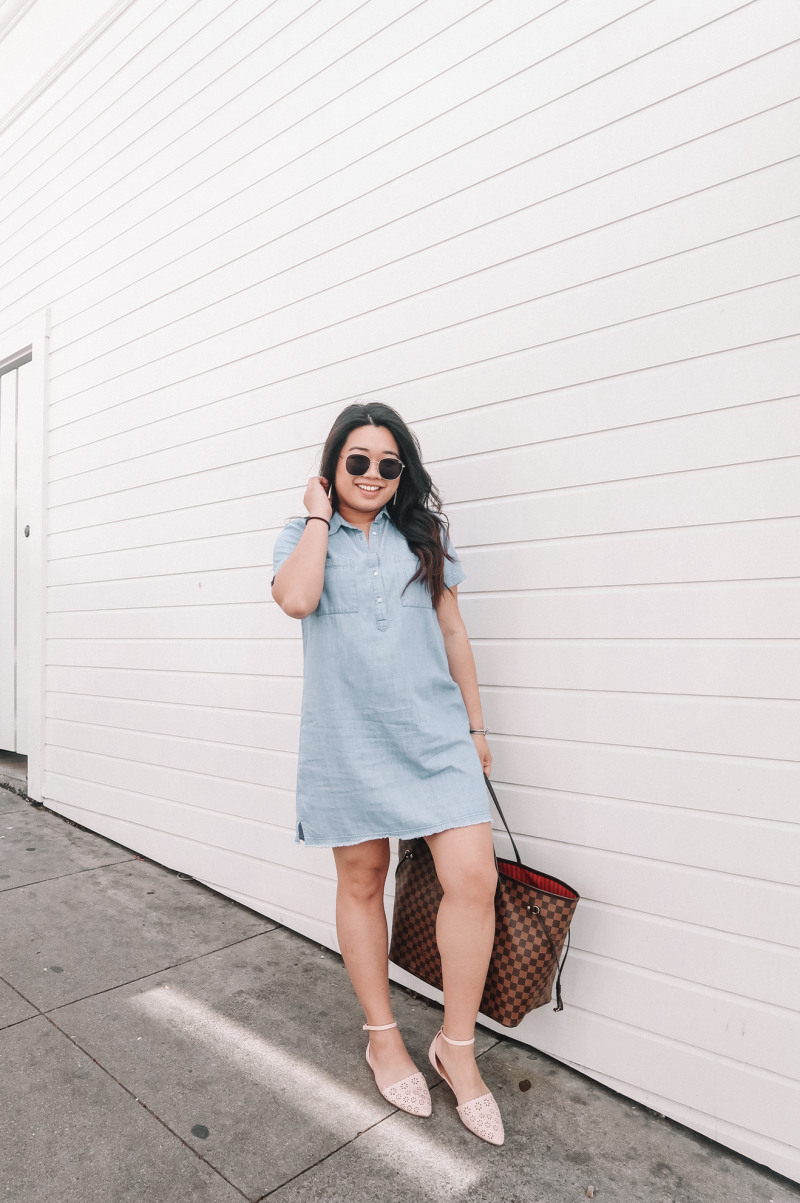 Speaking of the weekend… this weekend I have some pretty exciting plans! Usually when I'm in SF it gets to be a teensy bit lonely, since I don't know a ton of people in the city just yet. However, this weekend I'm finally getting to hang out with new friends! The one event I'm most excited about is Cody Ko's comedy show on Saturday. My boyfriend introduced me to Cody Ko, and I can literally watch his videos for hours and hours. I'm going with my coworker Chloe, and we are both so excited!
Today, I'm also finally getting to swing by the Glossier pop-up here in SF. I've been wanting to go since it was announced, and I'm so excited I finally get to try out some Glossier! Chances are, I'll probably spend all my money… so keep an eye out for a post coming up soon all about Glossier. Stay tuned! 😉
Anyway, I hope you all have a wonderful weekend! Go out and enjoy the gorgeous weather (if you're in the South or West Coast… sorry New Yorkers.) Talk soon!