Happy Hump Day! 🙂 I hope you're all having a great week so far! Today I'm sharing my new fave sunnies from Randolph Engineering + this GORG lace dress that you'll be seeing me in all summer long.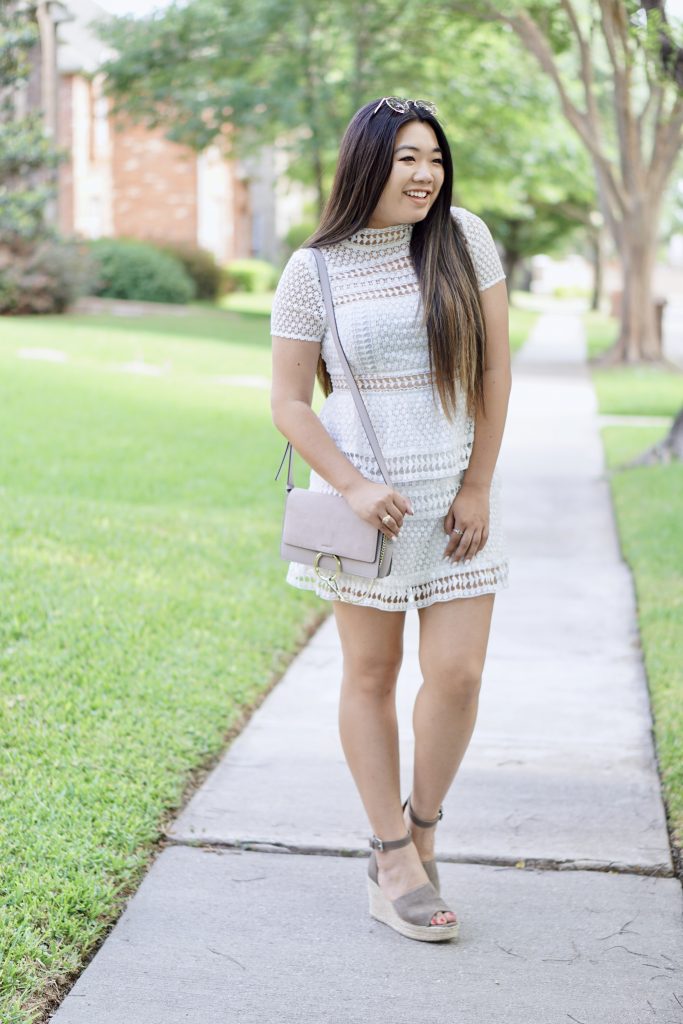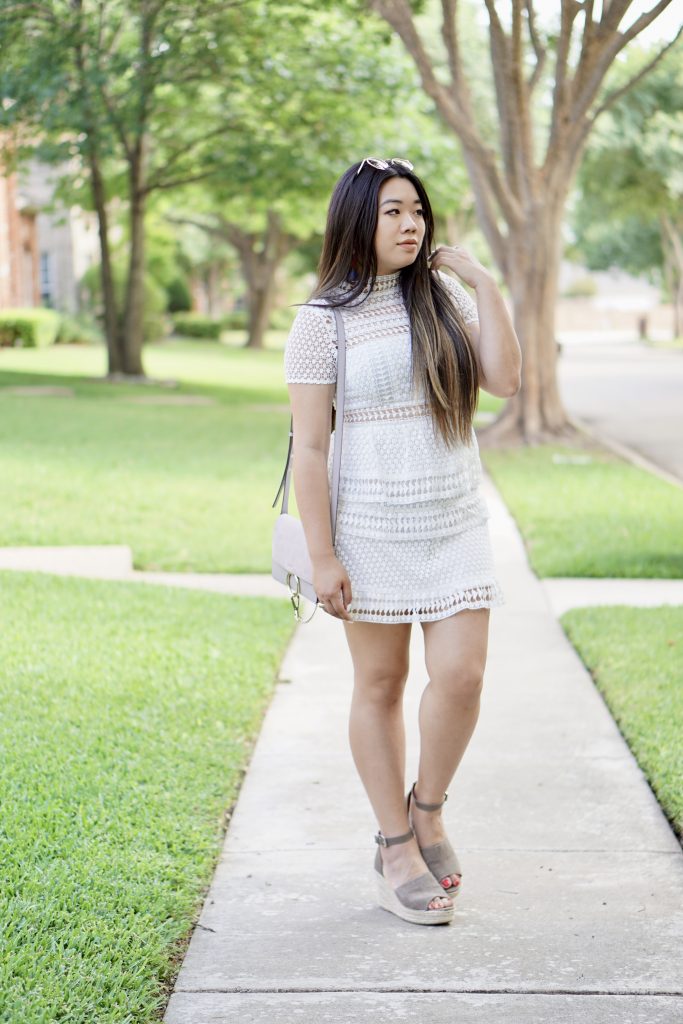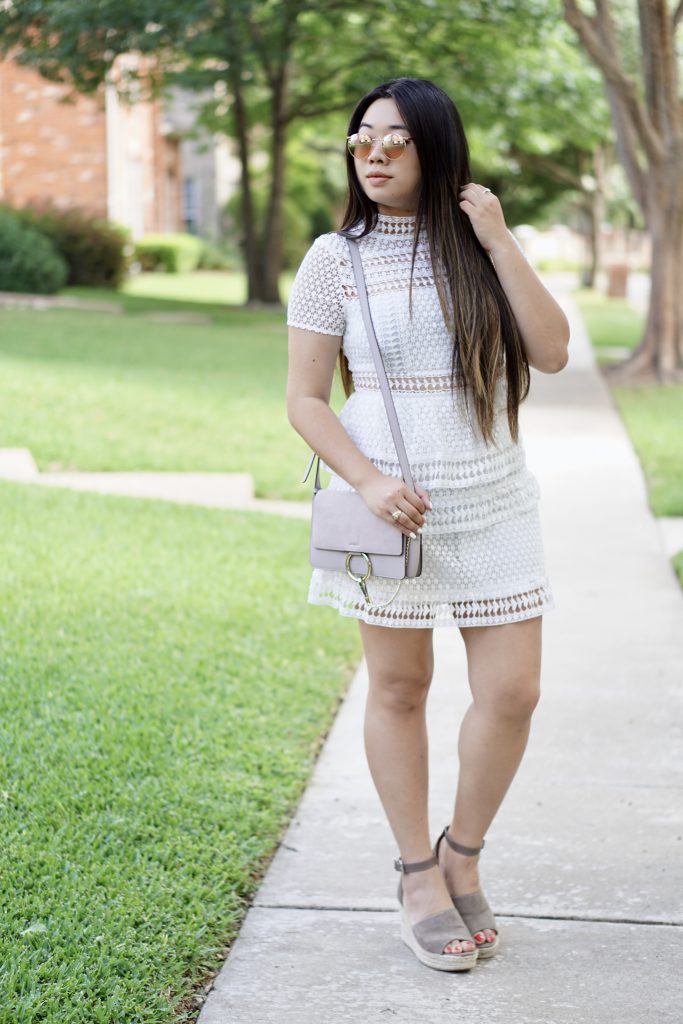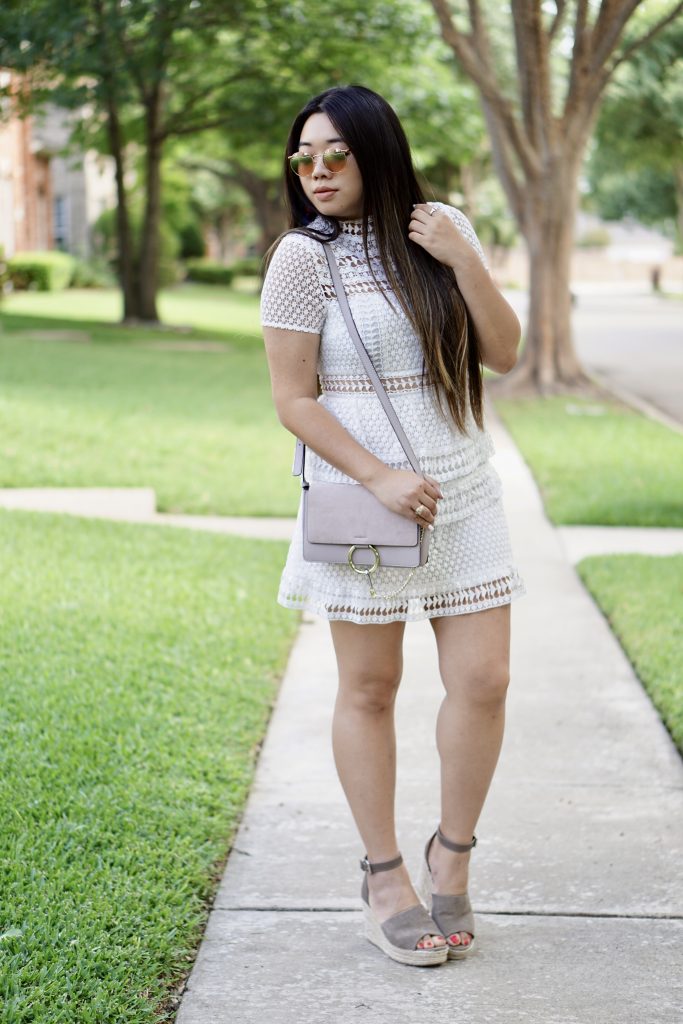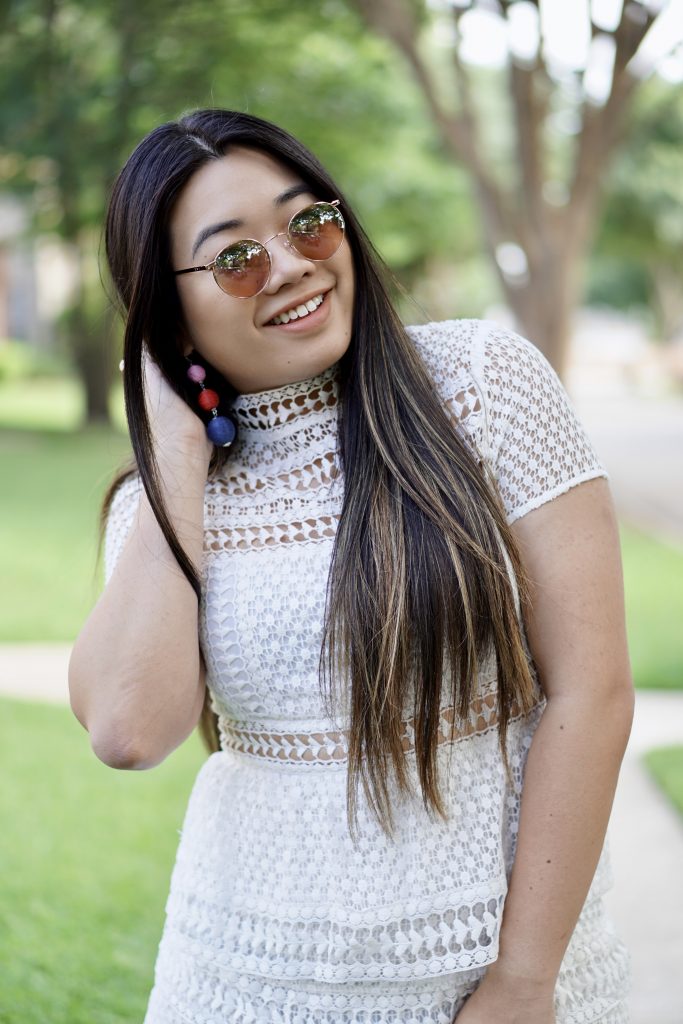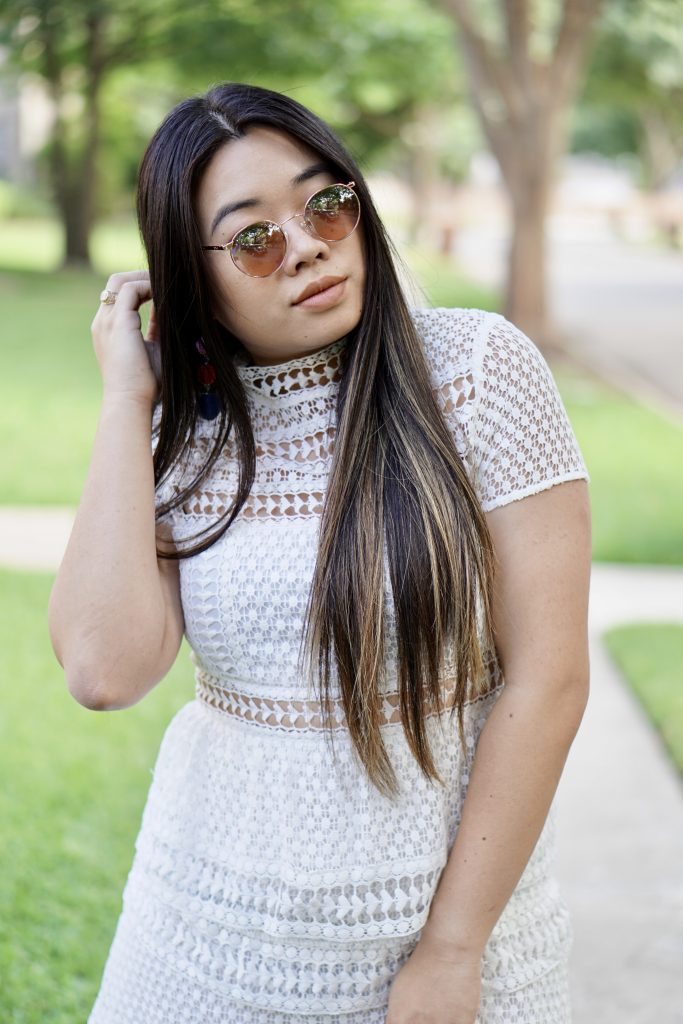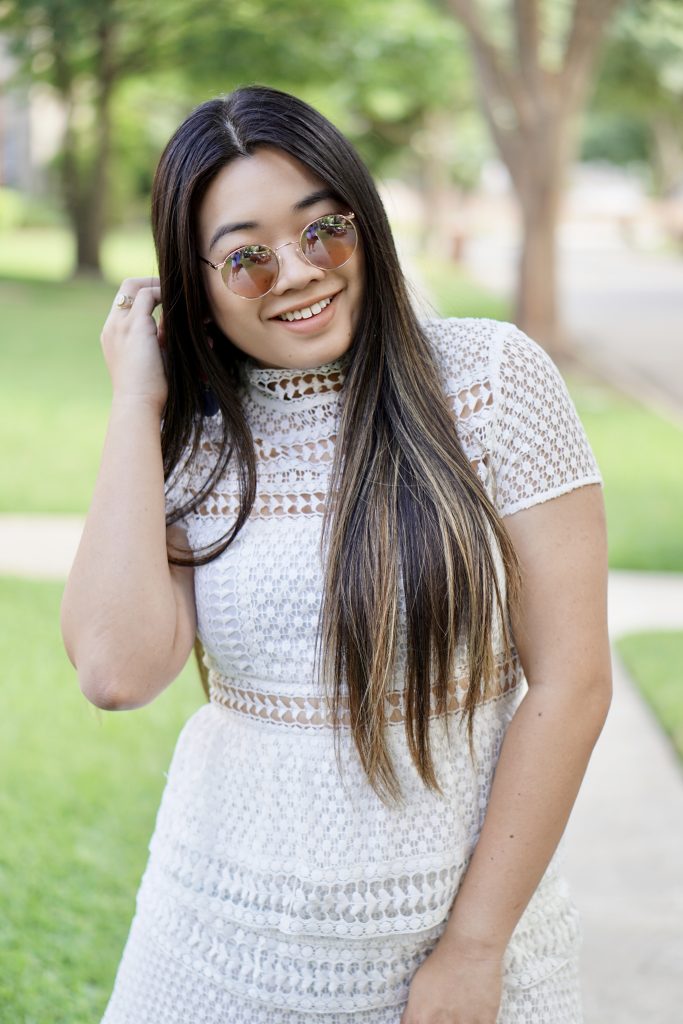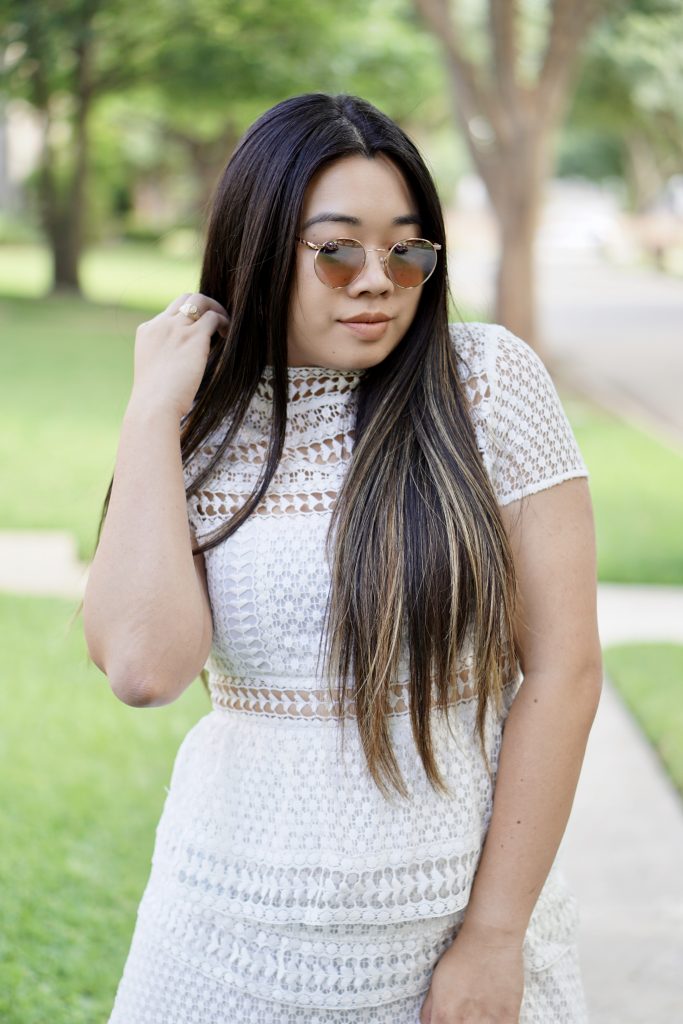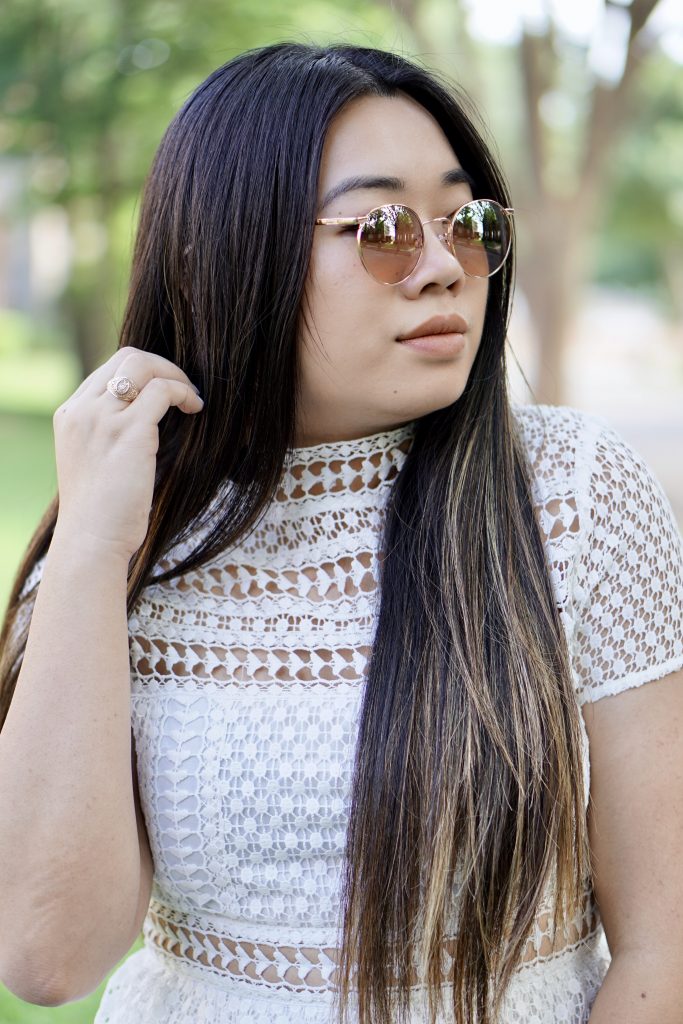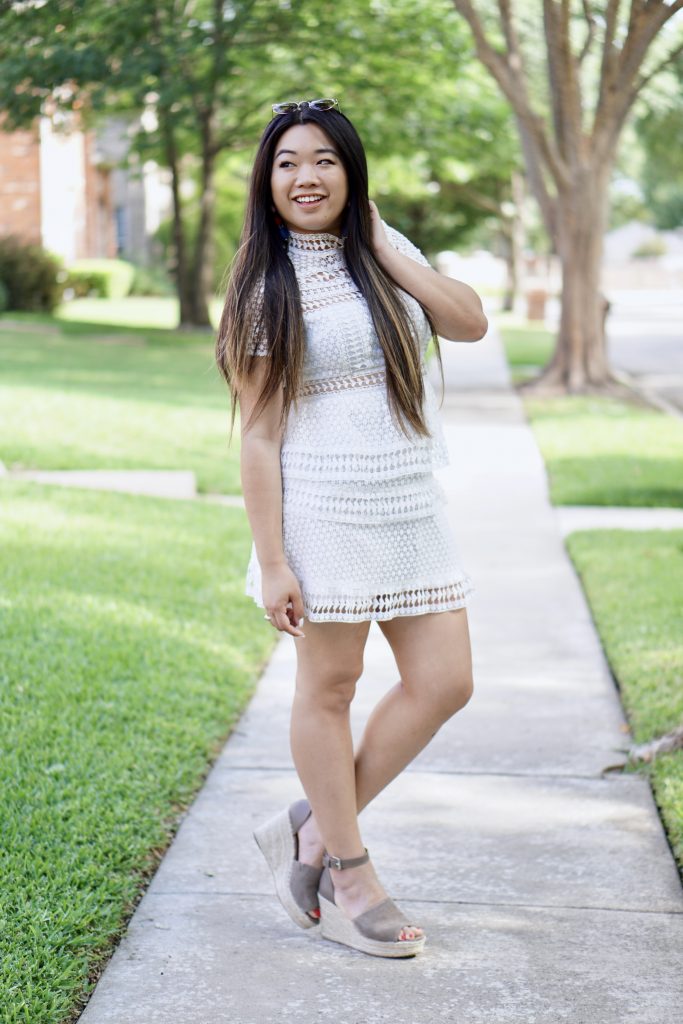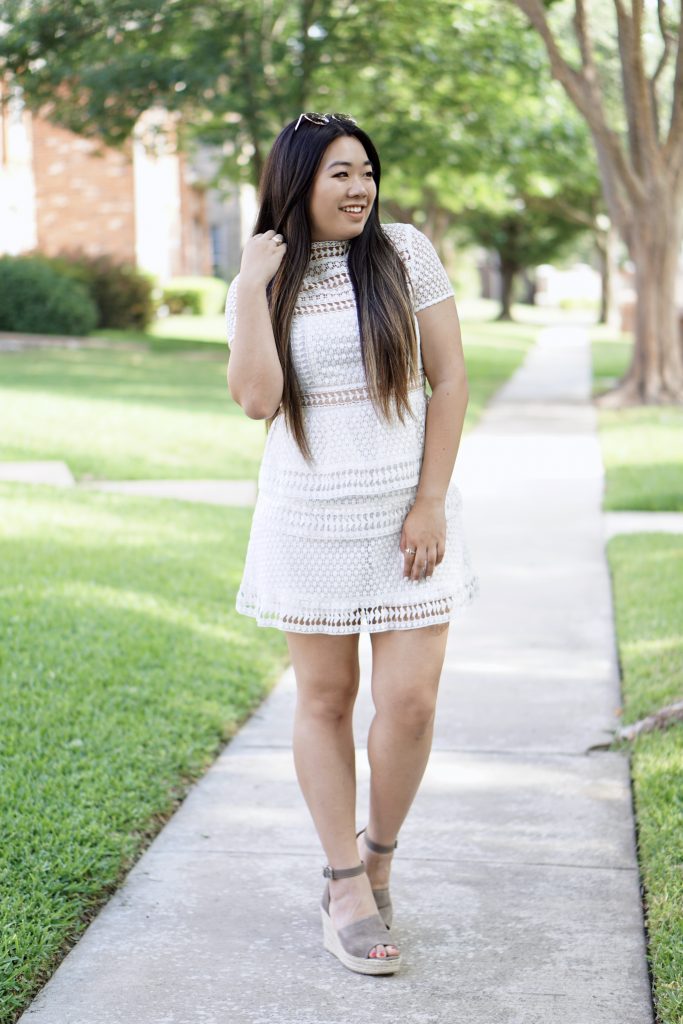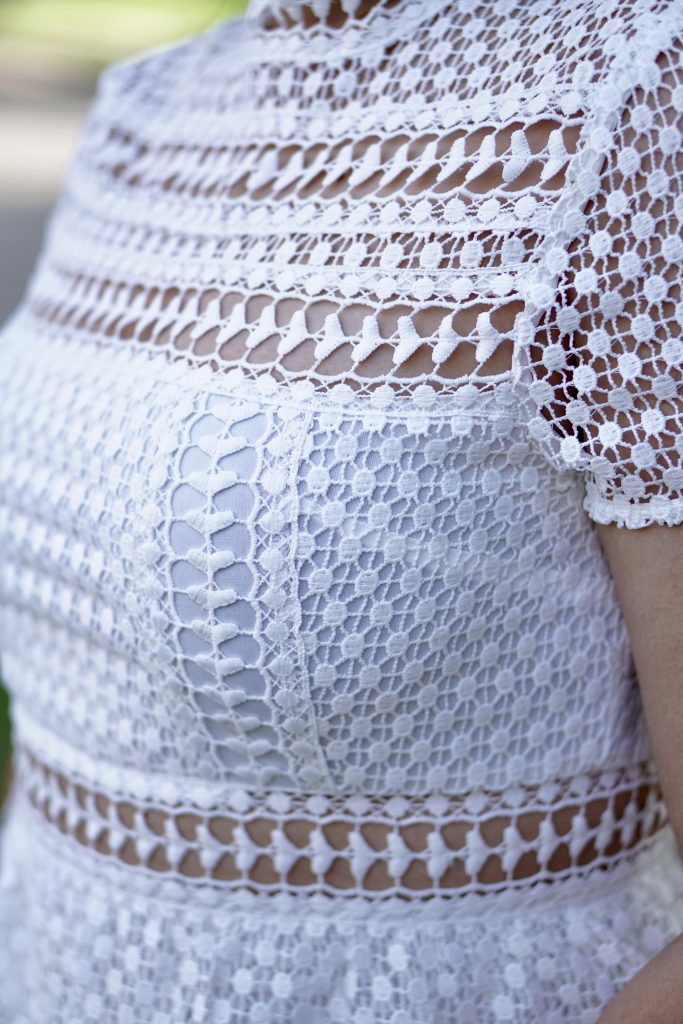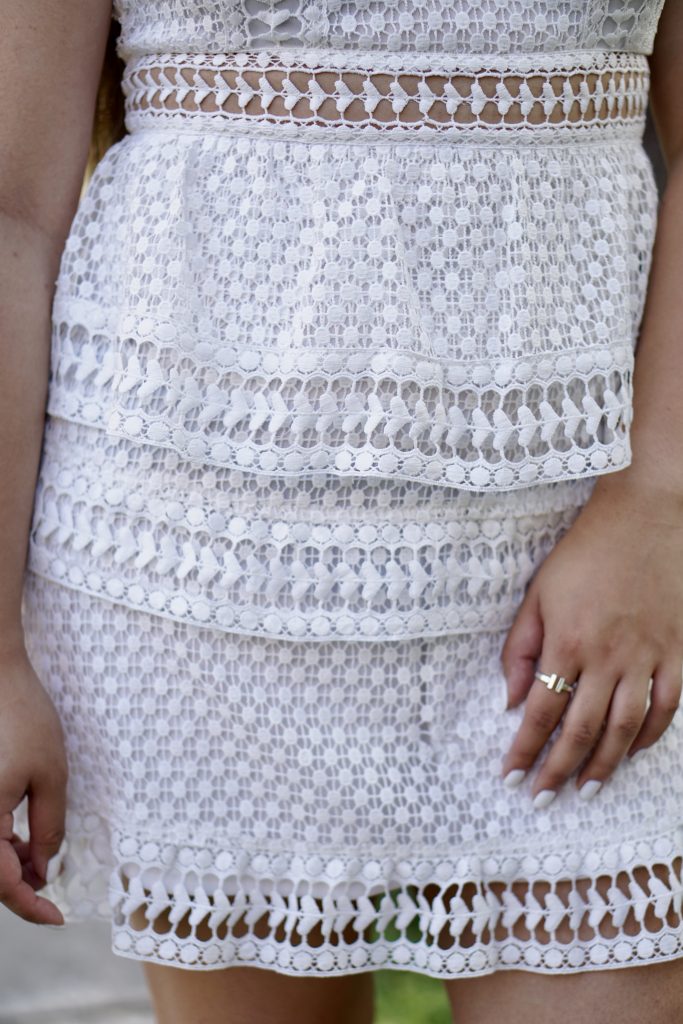 I've been running around doing errands all week in preparation for Akash's birthday celebrations this weekend. 🙂 I can't wait to spoil the heck out of the guy who never fails to spoil the heck out of me! It's been a pretty uneventful week so far, but I did reactivate my gym membership, so hopefully by the end of the summer I'll have shed a few pounds 😉 If any of you have work out advice I would love to hear it!! My main issue is consistency… basically how it always goes is for the first two weeks I'm going strong & eating well, going to the gym. But then after a little while all of that goes down the drain and I'm back to eating Oreos in bed while watching Netflix, LOL.
Anyway, let's talk about this outfit! I've been looking for a white dress to wear to a White Party in June, and I've finally found the perfect one! If you know me at all, you know I tend to prefer higher necklines- for some reason I just think they're so classy & elegant, and I can never pass it up. I'm personally also not brave enough to rock a crop top, but I love how this dress shows just a tiny bit of skin without making me feel uncomfortable. This dress is seriously gorg, and I can't even tell y'all how much I'm obsessed with the tiered detailing.
I typically don't go for round sunnies, but when I saw these on the Randolph website I knew I had to have them! They have a ton of new fun shades out for the summer, and I already know I'll be wearing these for months! I'm typically pretty straight-edged when it comes to sunglasses, but it's always fun experimenting with new shades!
Dress (c/0) Tobi // Crossbody // Sunglasses (c/o) Randolph Engineering // Wedges