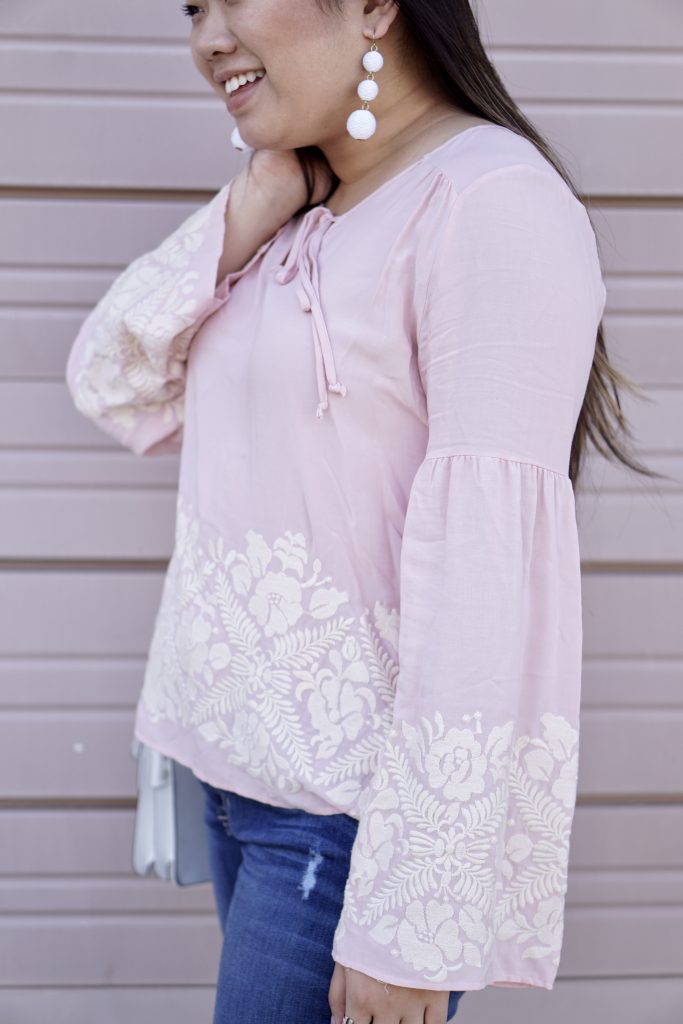 Hello hello, friends!! Today I bring you (as the title suggests) 4 trends I'm loving this spring! I definitely love keeping up with trends, but a lot of times there are some trends that I personally don't like & therefore don't participate in. This year, though, so many of the trends happening are things that I already love, so obviously I'm partaking in them!
First, off- Bell sleeves.
I've always been a fan of the bell sleeve, so it's SO exciting that these are super in right now! It totally appeals to the inner hippie in me, and I'm loving all the pretty bell sleeves on everything– sweaters, tops, dresses, everything!
Ruffles.
This one is probably my favorite! Ruffles are everywhere right now, and I can't get enough. There has been a FLOOD of ruffled off-the-shoulder dresses, and I wish I could buy them all, but unfortunately my wallet can't handle it.
Statement earrings.
This season bauble earrings are huge, and I'm loving it! Any bright, fun, textured statement earring automatically adds a huge pop to any outfit, and y'all know I love my statement earring + top knot combo!
Embroidering.
LOVE how many embroidered pieces are out right now! It gives it more of a "vintage" vibe, which just looks so delicate & pretty. I've been obsessed with top & wearing in non-stop because of the gorgeous embroidered detailing + bell sleeves. Two trends in one- can't get better than that, right?
Shop this look!