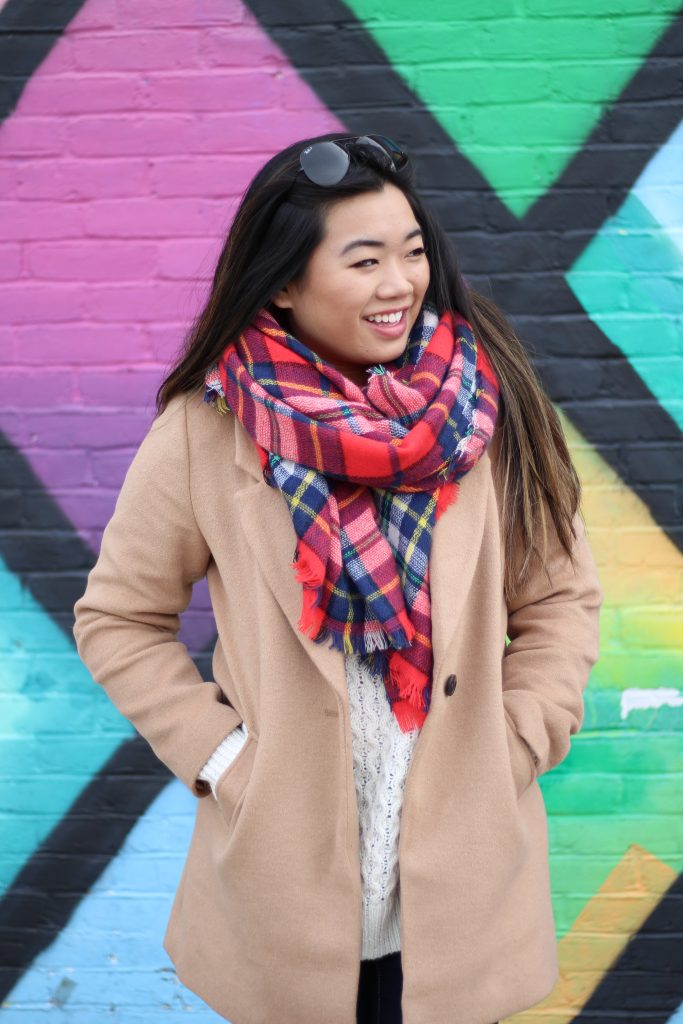 I'm a huge fan of Outfit of the Week videos on Youtube, so I figured- why not do the same on my blog?! The concept is pretty simple, I'm just going to share with y'all what I'm wearing each day of the week for everything that I'm doing for the week. I'm warning y'all beforehand- there are definitely some days I don't go all out, so forgive me if some days are skipped due to laziness (aka sweatshirt & Nike days.)
P.S. Go watch Tess Christine's OOTW videos on Youtube- I've been watching her for years and years and years now & to this day I still get excited when she puts a new video out!
Here we go!
Sunday: This look went up earlier this week on my blog- I actually wore this outfit all day! I didn't do much on Sunday, it was pretty much a work from home/family time day.
Monday: My first day of my winter class! As much as I'd like to just bum around for the entire month-long break, a girl's gotta graduate! I know I'll regret it later, but I figured I might as well take a class over break & relieve some of the stress from my last semester.
P.S. Please excuse the dirty mirror!! I totally forgot to ask someone to take my picture so I had to settle with this!
Tuesday: On this day I had class and then I went straight to work. For those of y'all who don't know, I work seasonally at Sunglass Hut! Our dress code is pretty flexible, but we're definitely required to look semi-fancy & at the least presentable.
Wednesday: Class again, unfortunately! At least I didn't have work this day- hallelujah! I took it easy today & wore something comfy & warm.
Thursday: Akash & I spent this bitterly cold morning shooting some pictures for a blog post! This post is actually up already, check it out here.
Friday: My friend Tiffany & I spent the day exploring the Deep Ellum district in Dallas. It was unbelievably cold, we didn't get to take as many pictures as we'd hoped for! I definitely bundled up for this day.
Saturday: Spent the morning shooting in Downton Plano!
I hope you all enjoyed this kind of post! If y'all liked it let me know and I'll be sure to do some more 🙂 Christmas is almost here- get excited!!