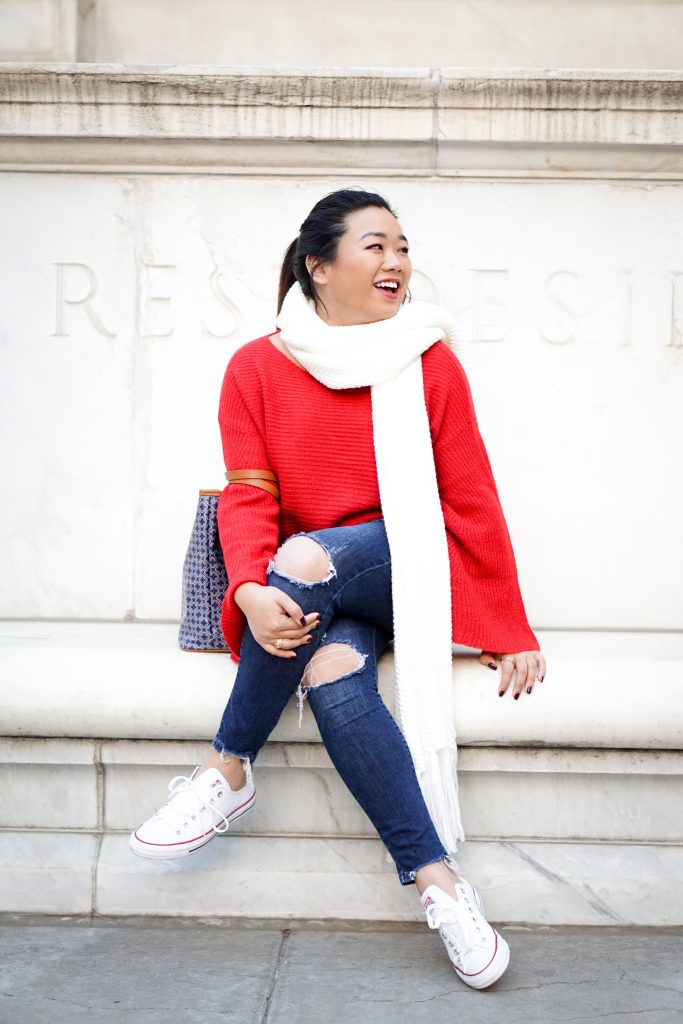 This post is sponsored by Converse. All opinions, as always, are my own. Thank you for supporting the brands that make this blog possible!
Happy Monday, my friends!!! Hope you all had a fabulous weekend. We spent the past weekend in Denver, Colorado and had the absolute best time- but more on that to come! We shot these photos while on our trip, so I wanted to go ahead and roll these out first! Today I'm doing another segment of my "Back to Basics" series, featuring my fave white Converse!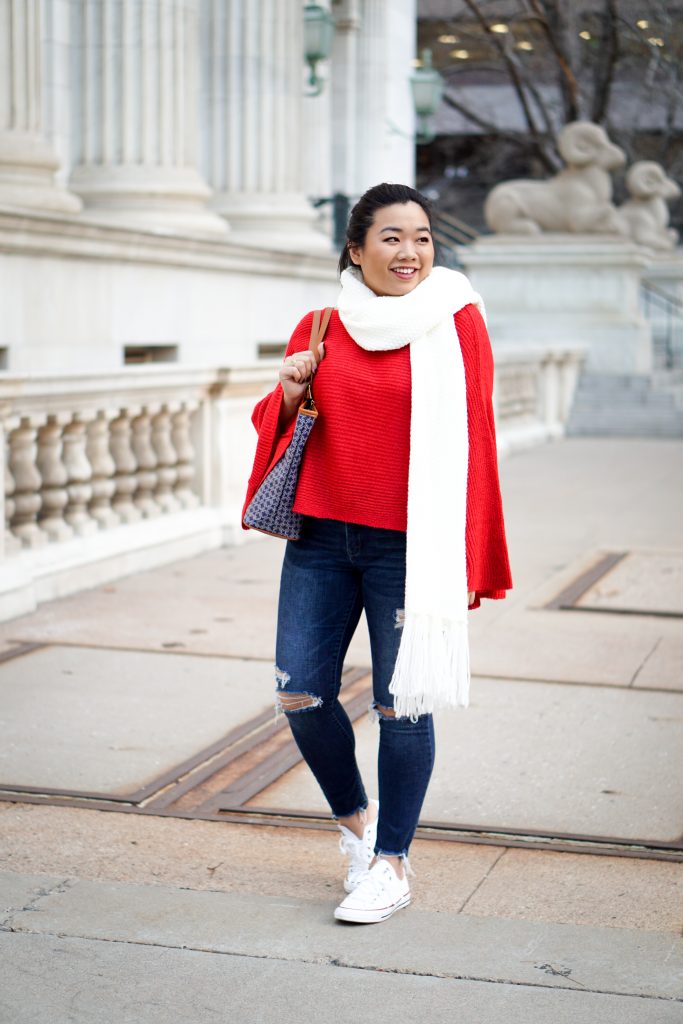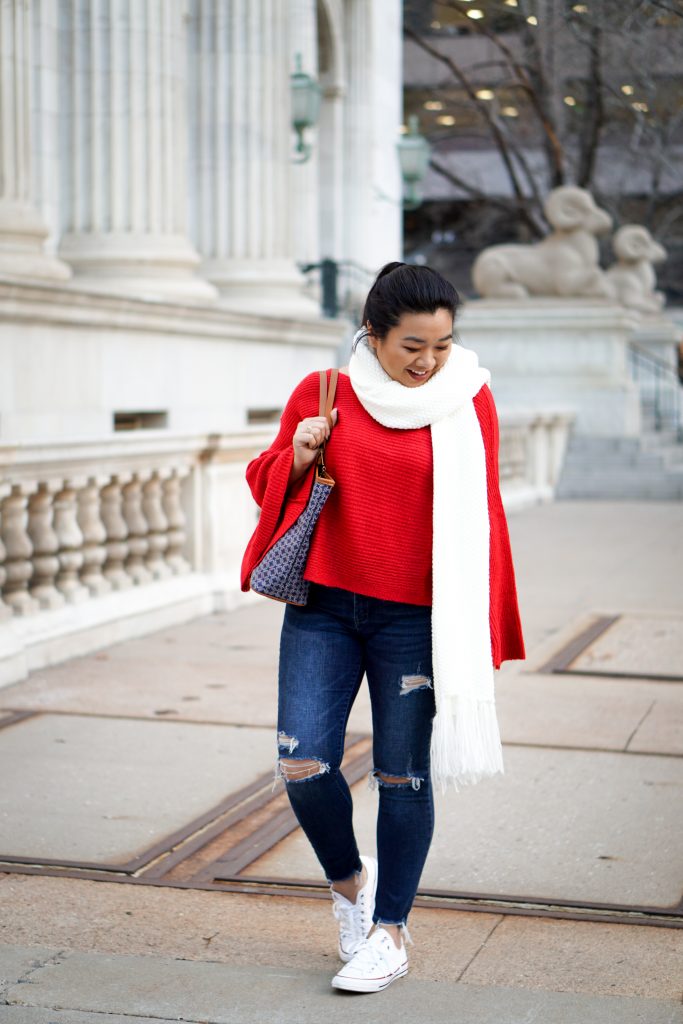 I'm excited to be taking a break from all the holiday shopping craziness! Today I want to talk about the versatility of my favorite Converse sneakers. If you've been following me for a while, you know that my favorite way to dress down an outfit is with a trusty pair of sneakers. I've been a religious Converse-wearer since I was in middle school, so obviously I had to share these.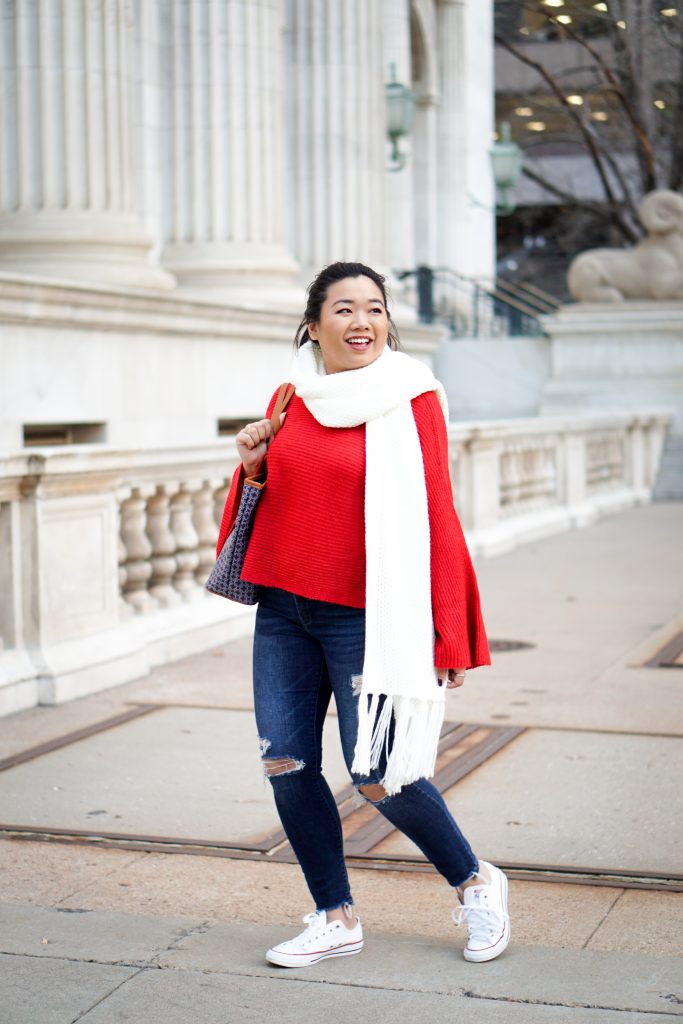 If you're planning on doing any traveling through the upcoming months or in the spring, Converses are the best shoe option! I wore sneakers both throughout my trip to SF and Denver- they're perfect for walking, but still look super cute. In this look I chose to take it a little more casual, with a sweater and jeans. On the warmer days in winter, sometimes you don't want to wear heavy boots. Enter, sneakers!!
I played around with the colors in my sneakers (red, white & blue) and I think it looks super cute even though it's not the 4th of July.. LOL
In addition to traveling, I also wear these sneakers to class every day. My favorite part about them is all the ways they can be worn- they can be paired with SO many items. They're such a basic- if you're looking to build a wardrobe with a foundation in basic pieces, you need a pair of white sneaks!