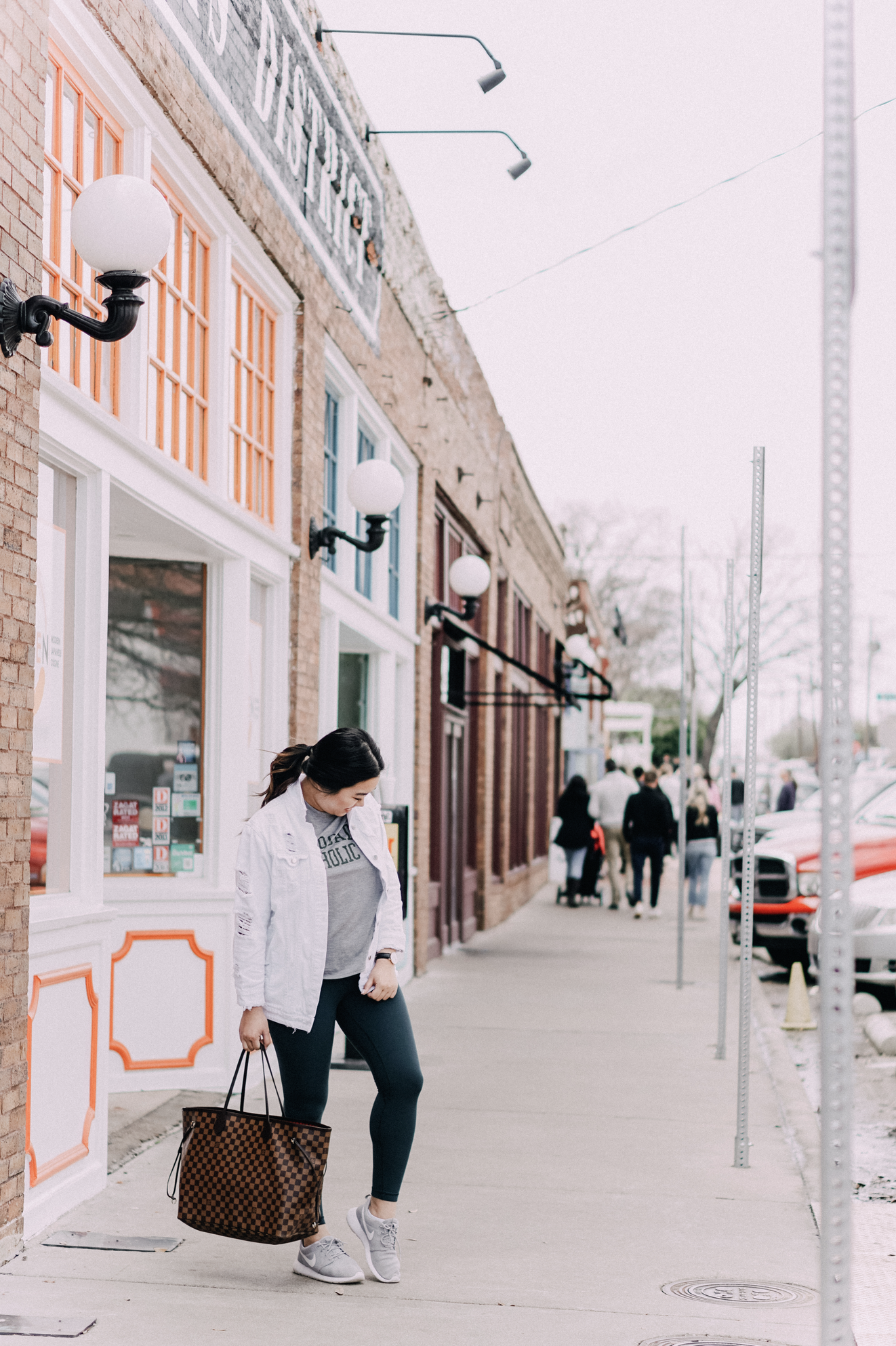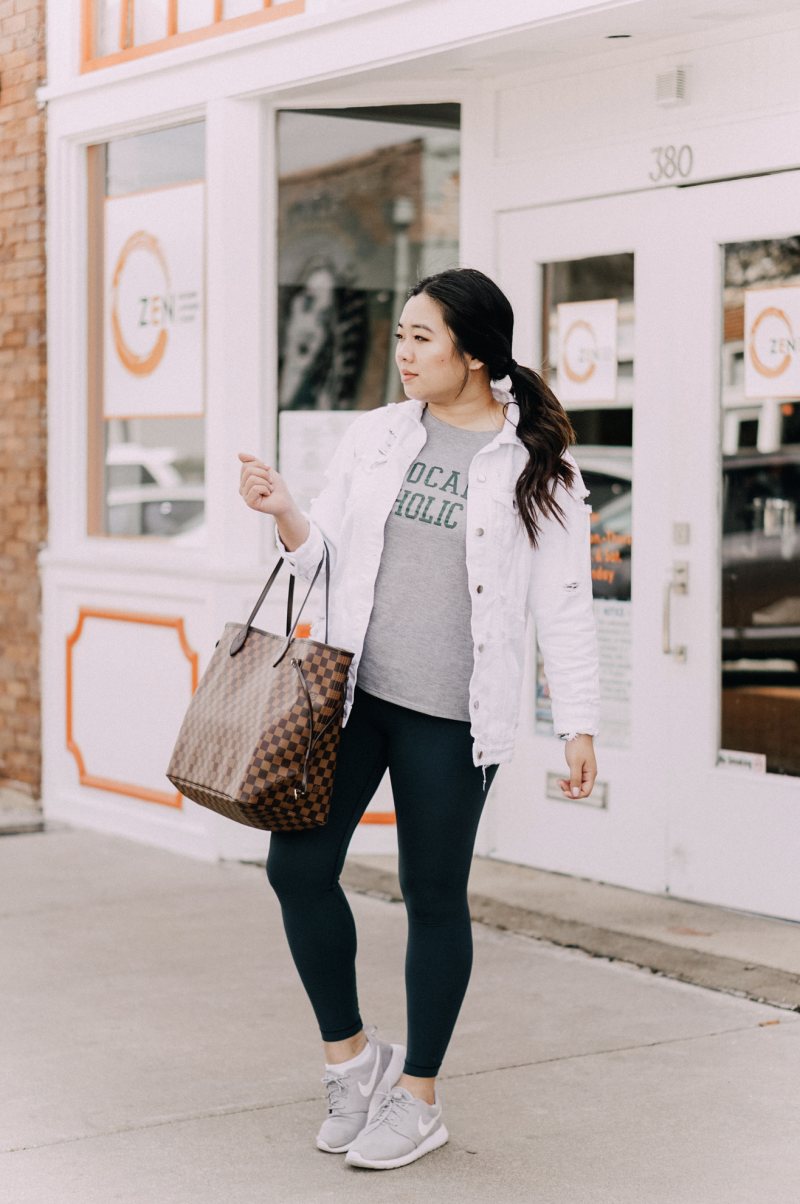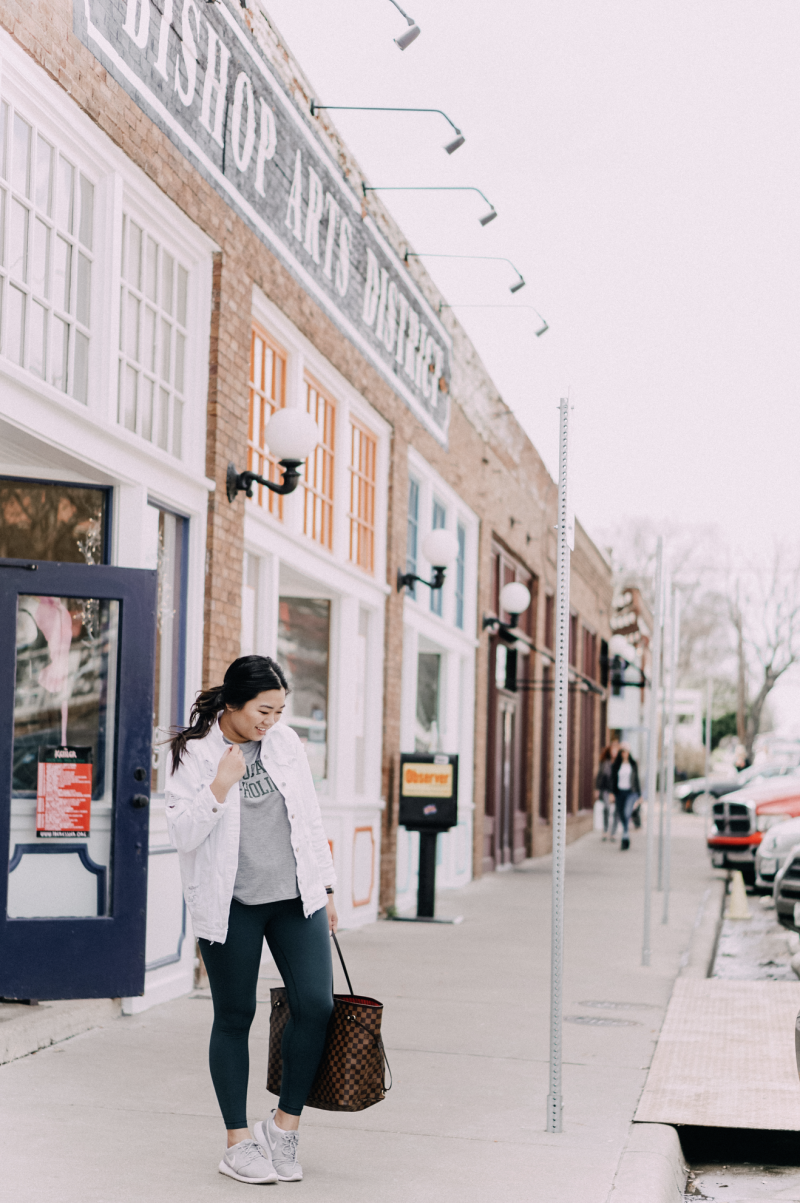 YAY FOR BONUS POST SUNDAY! 🙂 Surprise!!! Usually I only post MWF, so you weren't expecting to hear from me today, were you?
Can I just start by saying that I am so thankful that athleisure is a thing now? Gone are the days of wearing t-shirts and leggings and feeling crappy about ourselves for not getting done up, am I right ladies? The fact that we can walk out in comfy clothes but still look socially acceptable makes me so happy! Today I'm sharing with y'all some tips about shopping for athleisure, plus some of my fave buys.
I can't write this post without sharing my ALL TIME FAVORITE LEGGINGS. If you've never tried on a pair of LuluLemon Align leggings, you're missing out. Seriously. They're SO worth the hype, no joke! I've always been someone who preferred shorts over leggings, since I just feel like I don't like feeling restricted. These leggings are so comfortable, soft, and lightweight that you feel like you're not wearing anything. I LOVE THEM. Can you tell?
I get a lot of questions about how I can afford to shop at Lululemon, and the truth is I can't always afford it (lol.) I know $100 for a pair of leggings is a lot to shell out. But trust me, it is SO worth it. First off, they are such an investment piece. I used to be quite the budget shopper myself, back in high school. Nothing made me happier than scoring a gorgeous designer piece on serious sale- and I'm not just talking 20% off. I'm talking like 80% off, you guys. So trust me, I understand the value of a steal! I get so many comments from friends who are like "what the heck do you mean 'only' under $100? That's expensive AF," but I think that's just a side effect of getting involved in this blogging world.
Anyway, now I'm rambling- oops! Moral of the story is, these leggings are such an investment piece. First of all, the sheer number of times you'll wear them makes them worth it. I mean think about it, how many times can you wear a pair of plain black leggings? You can pretty much wear them through all seasons if you wanted to. Second of all, Lululemon has an amazing quality guarantee. So as long as you don't lose your leggings, if they ever have quality issues (it doesn't even matter how long you've had them!) you can send them back and get them switched out. What other brand does that??! Love it.
I seriously can't rave enough about these leggings! All you girls who already have them- you know exactly what I'm talking about! Moving on…
Graphic tees have always been a fave of mine too! I know they aren't technically considered as athleisure, but in today's post I'm giving you guys a real look at what I would typically wear on the weekends, when I'm out with my friends or family. There's honestly nothing better than a soft tee. Gap makes some tees that I'm absolutely obsessed with, that I think I've actually talked about a few times. I've stocked up on them and I probably have about 6. They're that good! Target also has some amazing options, like the one I'm wearing here that says "Avocadoholic." #SoRelatable
Note that all of these are under $15!!! So stock up like me and we'll be twins. 🙂
Last but not least, shoes! A good pair of Nikes will take you far! I recommend trying on Nike Roshes if you haven't already. They're way more comfortable than your typical running shoe, and they're light as a feather. It feels like you're just wearing socks!