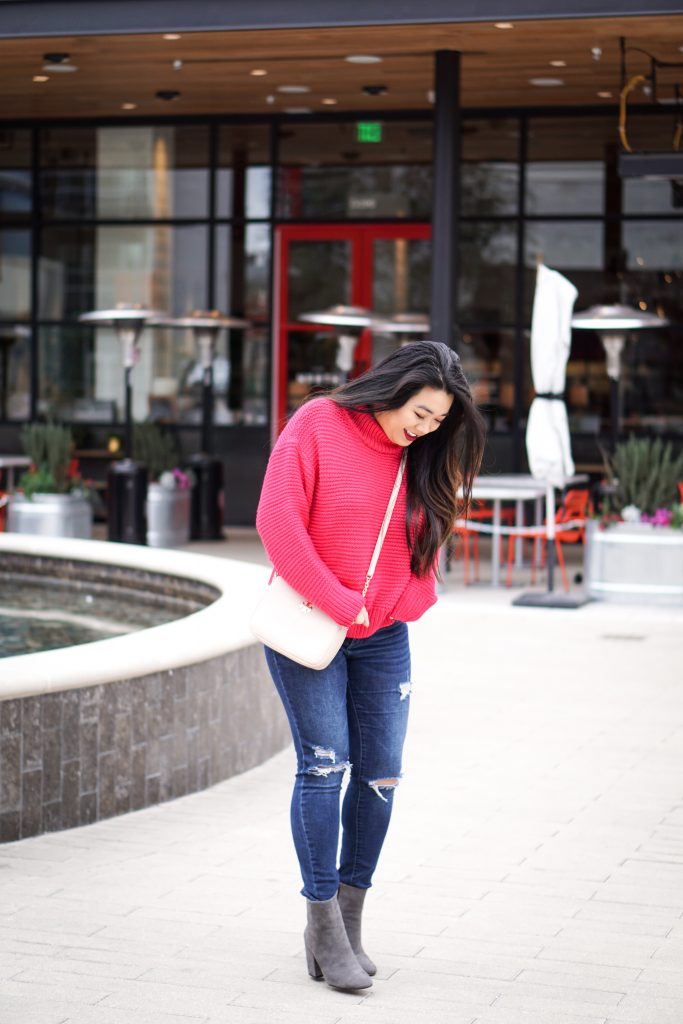 Happy MONDAY! Whew, this past week has been a little bit of a whirlwind… but this coming week is going to be even crazier! As most of you know from Instagram, I've been in Utah for the past few days. I'm calling it now- 2018's going to be the year of TRAVEL  & I couldn't be more excited! Get pumped for some awesome content coming up in the coming weeks, plus a HUGE announcement.
Backing up a little… I shot this look during the Great Texas Freeze last week when temps dropped under 20, which is insane if you know anything about Texas weather. Every bone in my body told me to just stay inside, but I wanted to get a blog post up for y'all today.. #dedication right?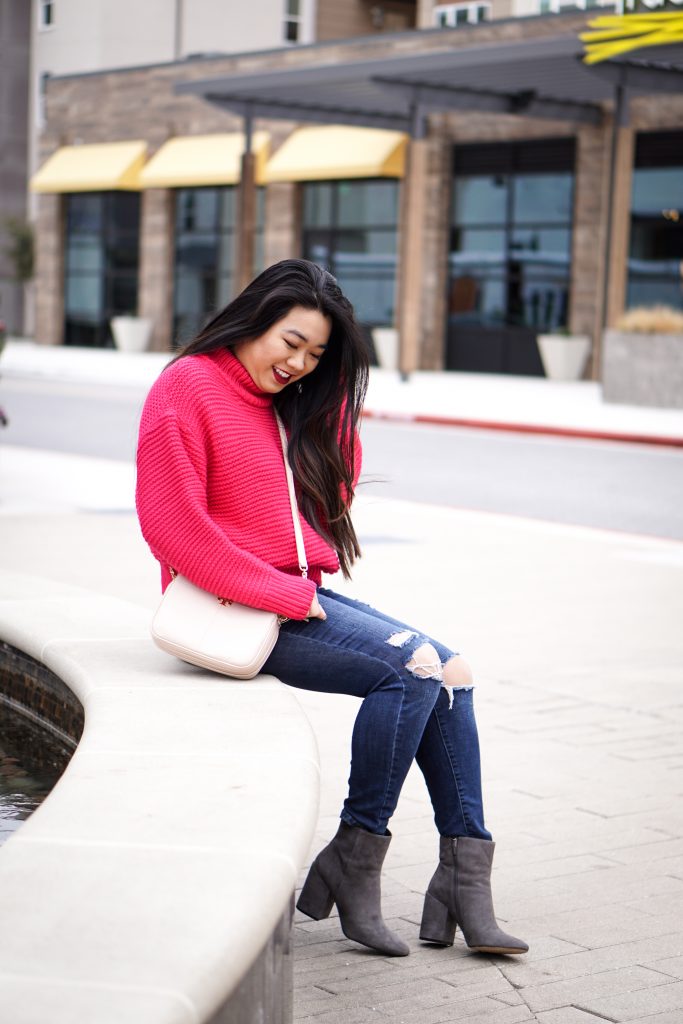 How was y'all's New Year's?! I stayed in and had a really low-key night with some Netflix and quality time with my family. Since I don't get to spend a ton of time at home like I used to anymore, I treasure any time that I can get with them!
As it is the new year and all, if any of you have suggestions or recommendations on posts you'd like to see in this coming year, please send them my way. I've definitely hit a little bit of a rut lately, and am in desperate need of some inspiration!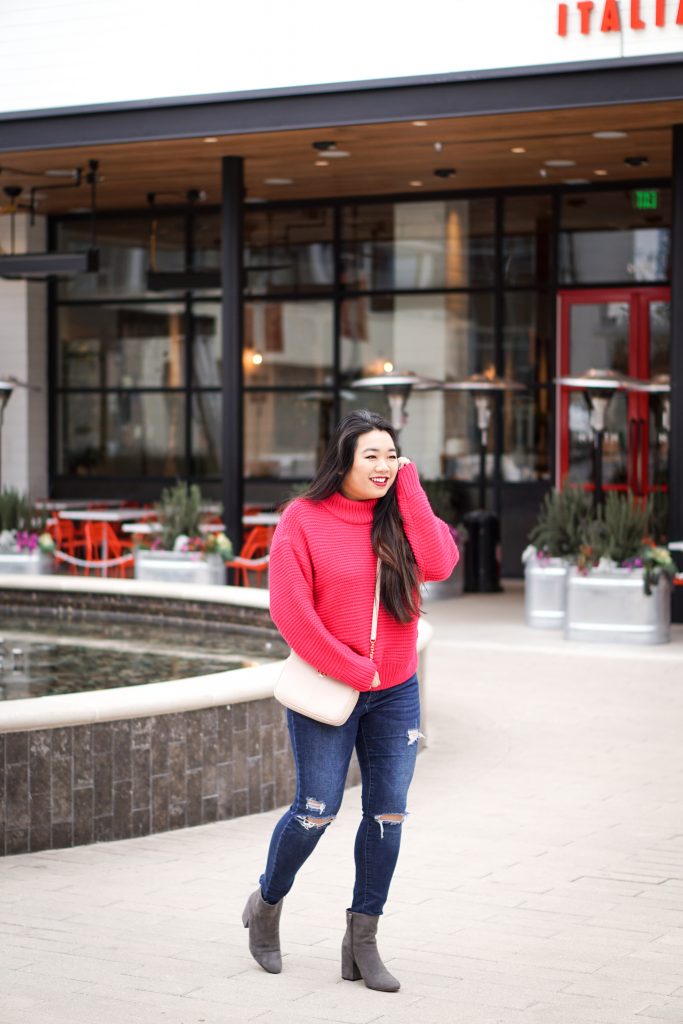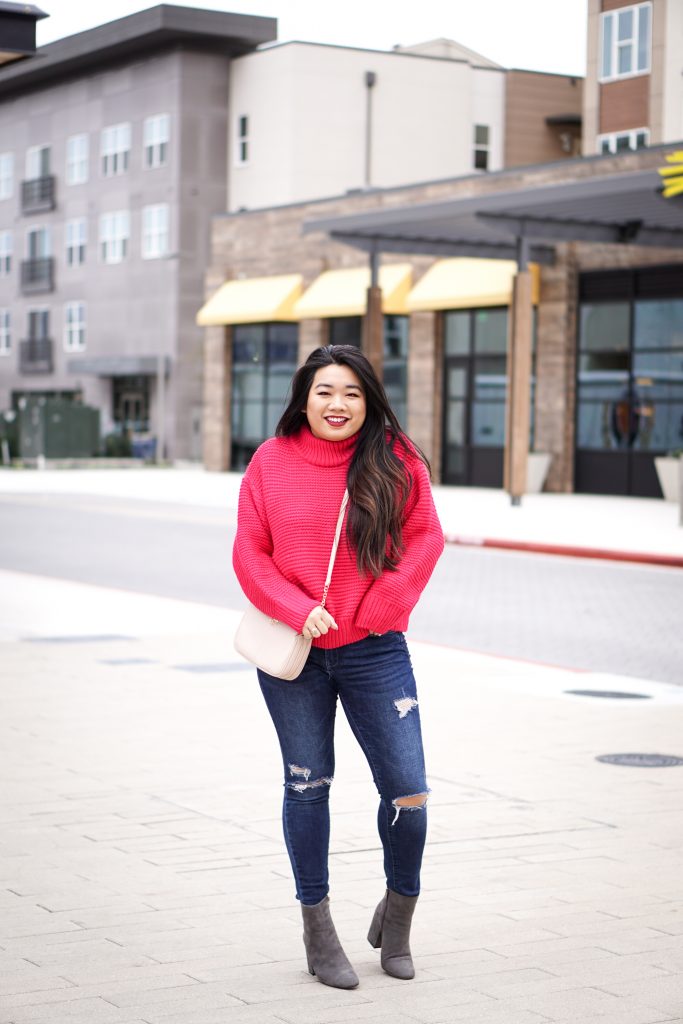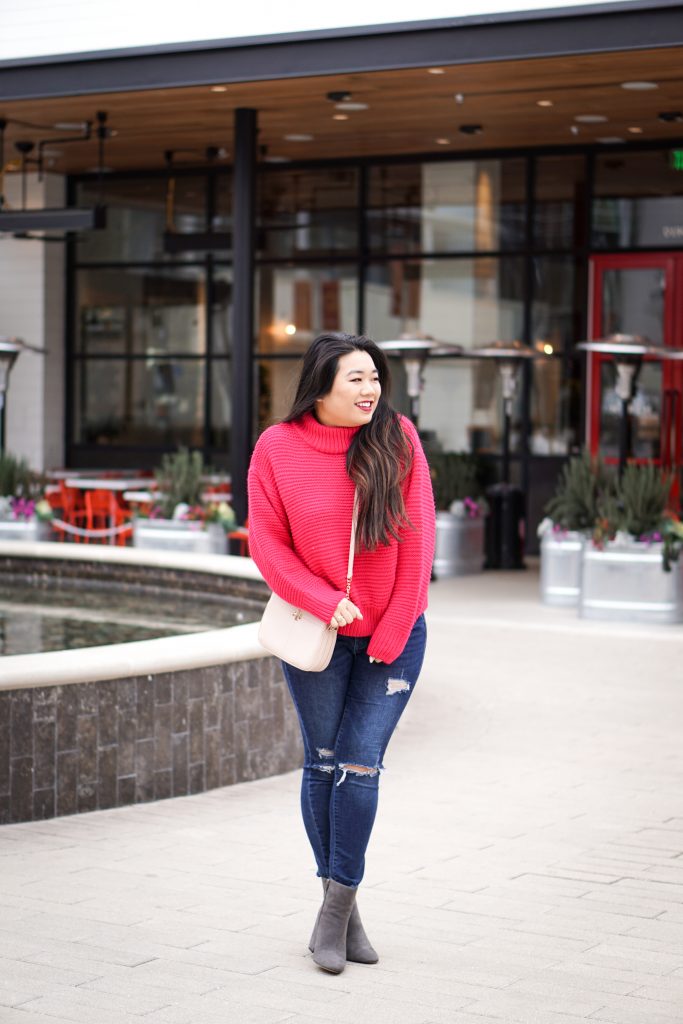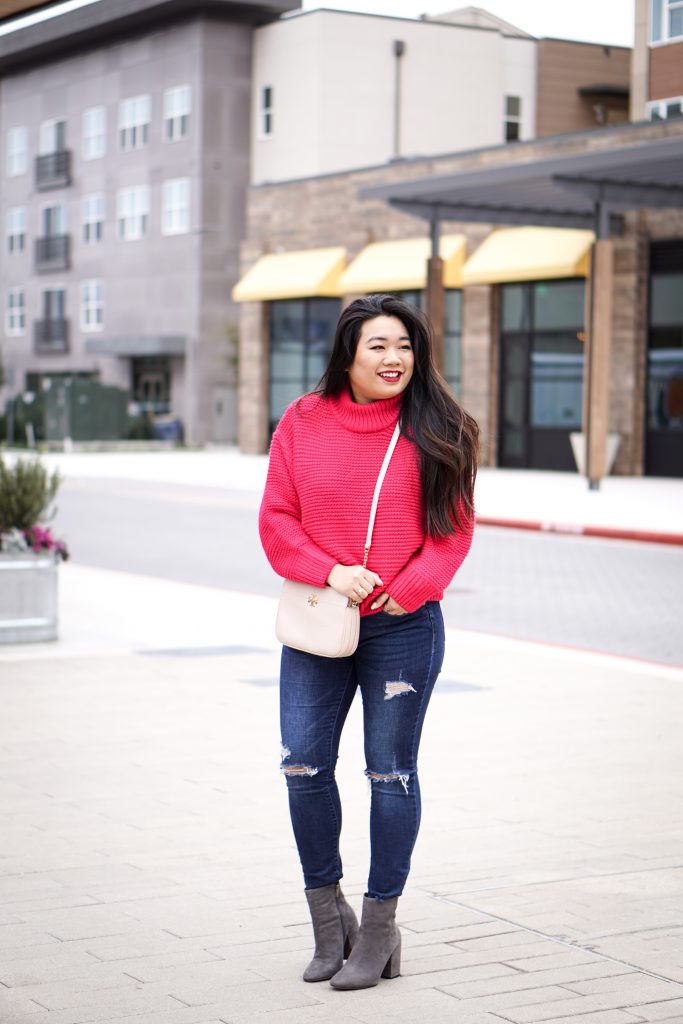 Now onto the outfit- who else has been LOVING chunky knits lately?! I seriously can't get enough. Chunky sweaters, chunky scarves.. give me them all! This one in particular I found at H&M is SO incredibly comfortable and is only $40. I don't always remember to shop at H&M, but lately they've been seriously stepping up their game. I've found so many sweaters from there and they're all amazing quality. However, I would recommend shopping in store rather than online, as the sizing is pretty inconsistent.