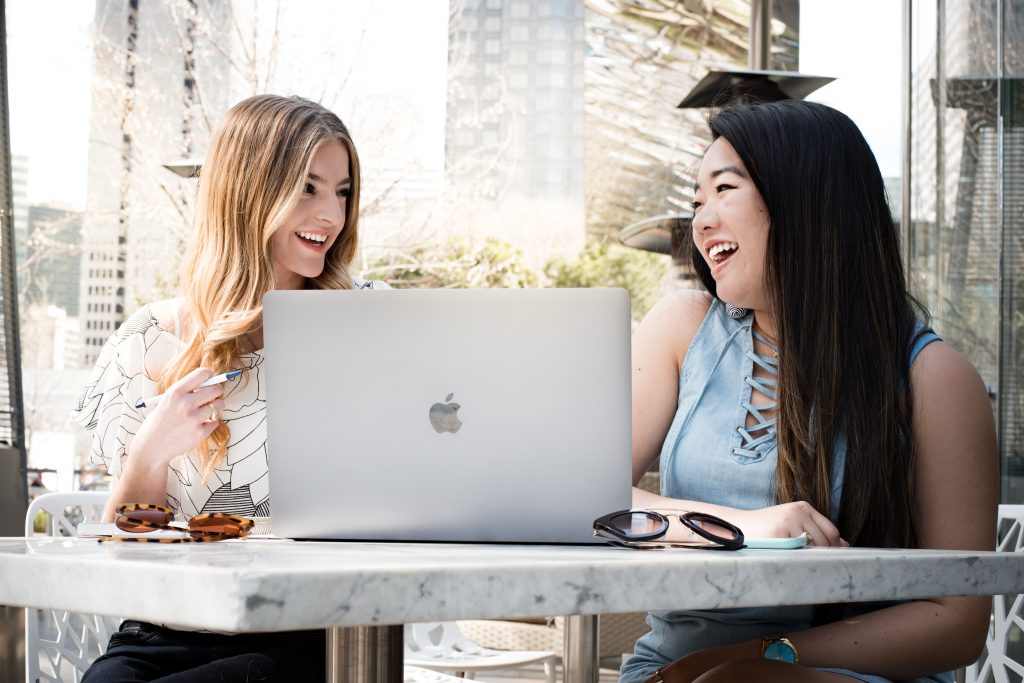 Today I want to introduce you all to a sweet new friend of mine, who I got to meet this past weekend- Jess Pereira from Dressed by Jess!!
I actually reached out to Jess around a month ago, because I fell head over heels for her content- both on her blog and her social media channels. For those of you who also blog out there, you know how exciting it is to make a new blog friend- you can literally talk for hours and hours about things your friends in real life don't always understand/have the patience to hear! Needless to say, we hit it off and I'm super excited to have a new blogger friend in Dallas.
Anyway, back to Jess- she's a photographer + fashion blogger, and if you check her website, you know- her content is incredible. She has more minimalistic yet classic style, and everything she wears just looks so effortless! I could honestly spend hours and hours looking at the pictures she's taken, too. After a month since the first time we spoke, Jess & I were finally able to meet up last weekend when I got the rare chance to spend a weekend in Dallas. We had so much fun getting lunch at Savor Gastropub in Klyde Warren Park, and talking about everything from our favorite bloggers to our future career aspirations. Cheers to new friends! 🙂
Jessica & I decided to do a little interview, as we figured it would be the best way for our followers to get to know each other!
If I were to look in your purse right now, what would I find?
I can start out by telling you my purse needs to be cleaned out! Things pile up in there when life gets busy! I always carry my planner around because clients can call for my photography business at any time and I need to be able to schedule them in! You can also find my badge for my full time job (I have to pay to replace that so it's better to keep it in one place). I have two different chapsticks, two lipsticks, sunglasses, two gift cards from my graduation I still need to use (perfect excuse to go shopping!), A Millennium Hotel room key from my stay in London, a subway card from NYC, Excedrin because I get headaches at the most random times, eye drops, a tangerine??, hand sanitizer, several receipts, two extra pairs of contacts because why not, and I threw in exactly two pencils and five pens.
Is this what everyone else has in their purse or is it just me??
What has been your most popular blog post to date?
My most popular blog post was my last post about my nail hacks! I shared my secrets about what I do to save money when it comes to nail care, and still keep fresh color on all year around!
What are 3 clothing pieces you can't live without?
I most definitely cannot live without my Lululemon leggings. They are like an extra layer of skin! I can dress them up and I can dress them down. Number two would be my casual Vince shoes. I dedicated an entire post to these two pairs of shoes because I am so obsessed with them. And coming in at number three would be any kind of comfy and loose fitting solid t-shirt.
If you could live in a book, TV show, or movie, what would it be?
This is a tie between Gossip Girl and Friends. If you've seen these shows you know they both take place in NYC, which I would move to in a heartbeat! Other than that I love both of these shows for different reasons. I am in love with the entire wardrobe of Gossip Girl, and I would love to be part of a super tightknit group of people like the cast in Friends!
What would be your perfect day?
My perfect day would be in the company of the people I love most! Some of my favorite days included no glamour, but were spent laughing with close friends or having good conversations with family. Being in a dream destination with friends and family would be a cherry on top, but it's all about who you're with, not where you are!
How would you describe your style?
My style is very black and white (literally!). I don't wear a whole lot of color, but I am definitely trying to branch out a little more. I have pretty simple taste, I like solids and minimal patterns, but I do like something exciting in my pieces every once in awhile, like edgy leather pants, a cute and classic bow, or fringe. So while my pieces can be eclectic, my color palette remains pretty steady (as of now!)
I hope you guys had as much fun reading this post as I had putting it together!
Don't forget to check out Jess's blog & all her social media- show her some love!!
Blog J.Lynne Photography Instagram: @jesspereira2 Facebook: @jlynnephotographyco
Shop this post!