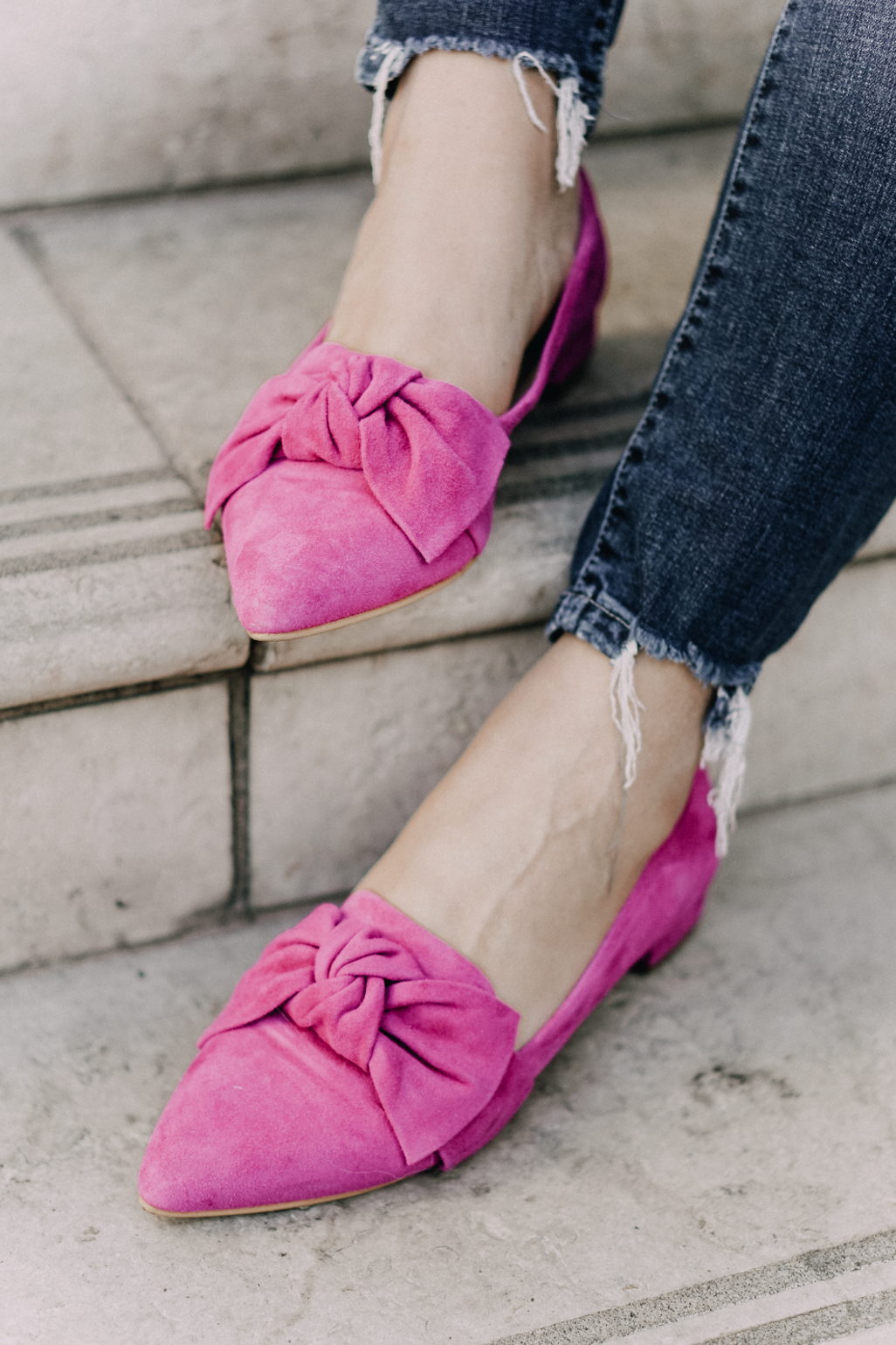 If you're observant, you'll notice that I have an all time favorite pair of jeans that I wear all the time. I love them so much, in fact, that when they went on sale I bought five pairs. No joke! I get questions all the time (in real life) about how I manage to wear jeans all the time and stay comfortable so today I'm sharing the trick: comfy, quality jeans!
Shop my whole look here: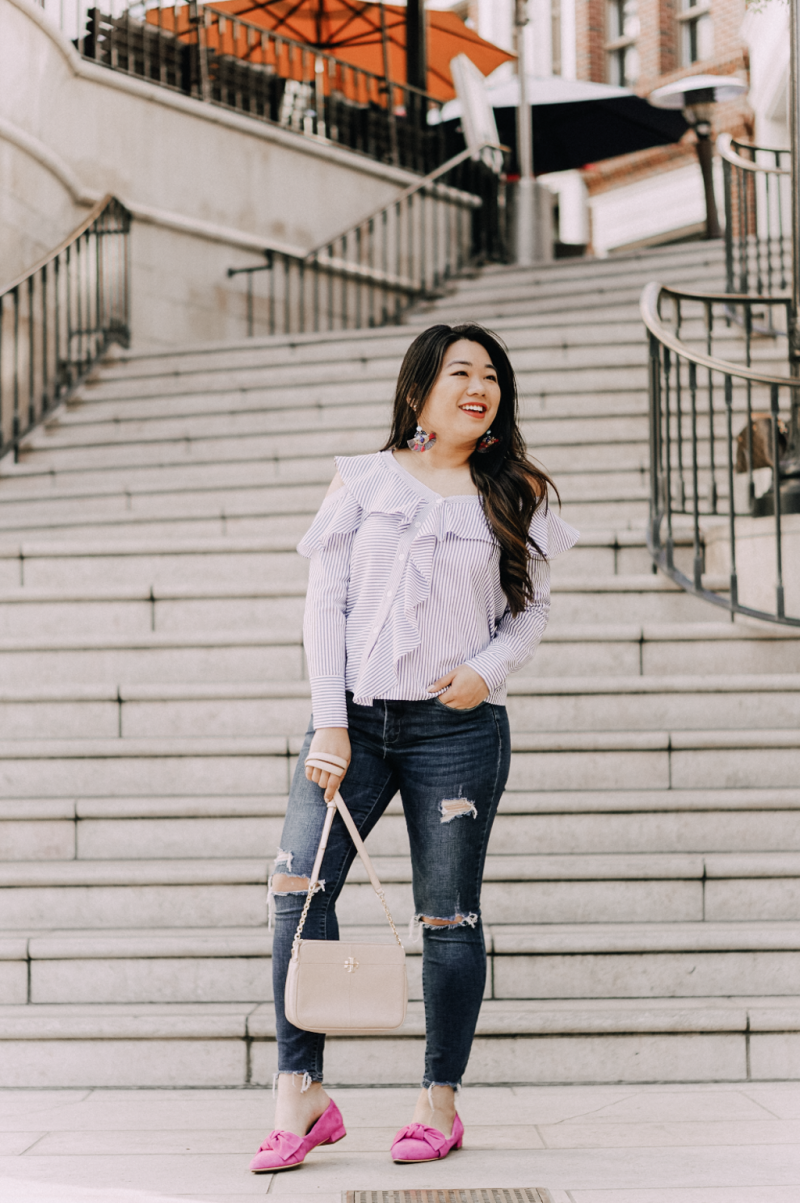 It can be hard sometimes to find good quality denim without breaking the bank. There are so many different denim brands out there, and sometimes it can be overwhelming, since you can't always try out jeans before committing. It's so important to know how jeans wear after time, and how they wear in the wash. I have two brands in particular that I love- and they can fit any budget!
The first is Articles of Society. All of their jeans are under $70, and all 5 pairs I have from them have the perfect stretch. The secret sauce to comfy denim is the perfect stretch! You don't want them loose enough to have slack in the thigh or waist after the end of the day, but also want them loose enough to give you room to breathe. You know the afternoon belt loop pull? That's because of ill-fitting jeans! When you have a good quality, flattering pair, they stay tight and comfortable all day long.
If you're looking for denim in colors other than classic denim (like white or black) they have some amazing options. my favorite white jeans are by this brand and I've had them for 4 years and counting! One thing to remember when purchasing jeans too, is that a good pair will last you forever. I definitely wouldn't recommend saving a penny and paying only $20 for jeans. They may fit well at first, but they'll wear out over time!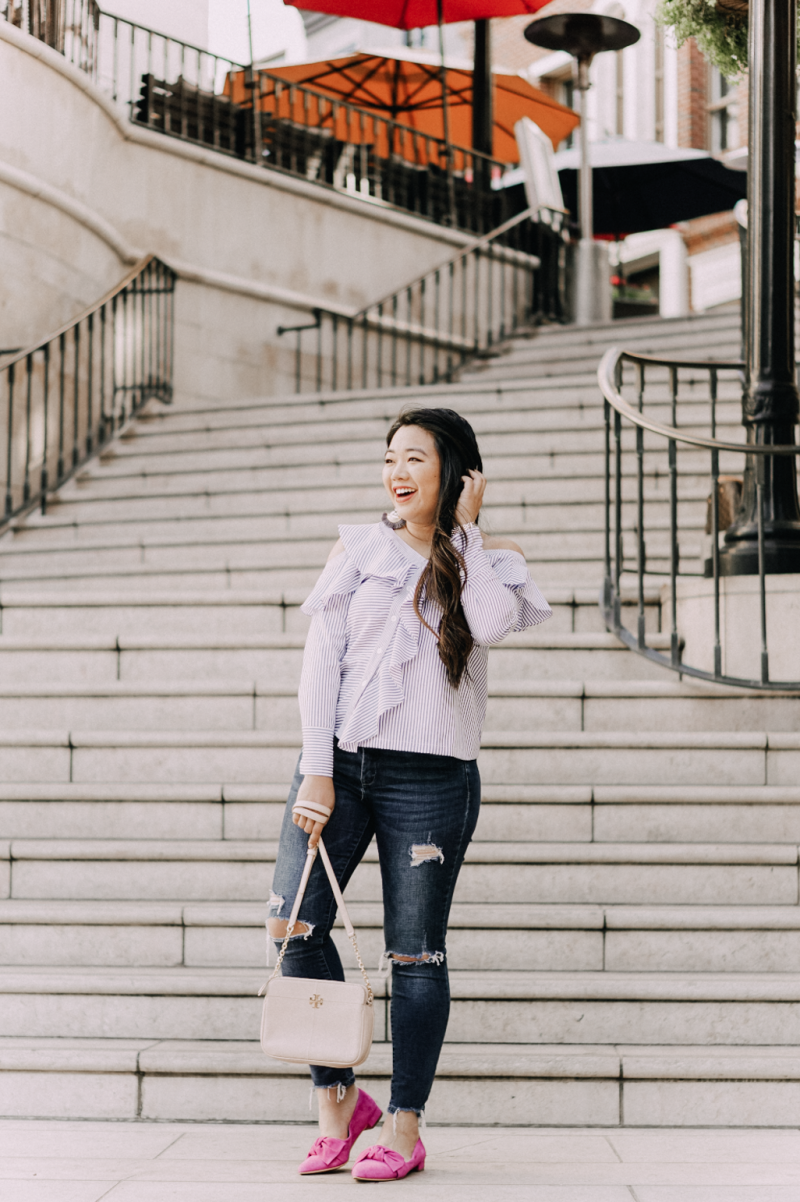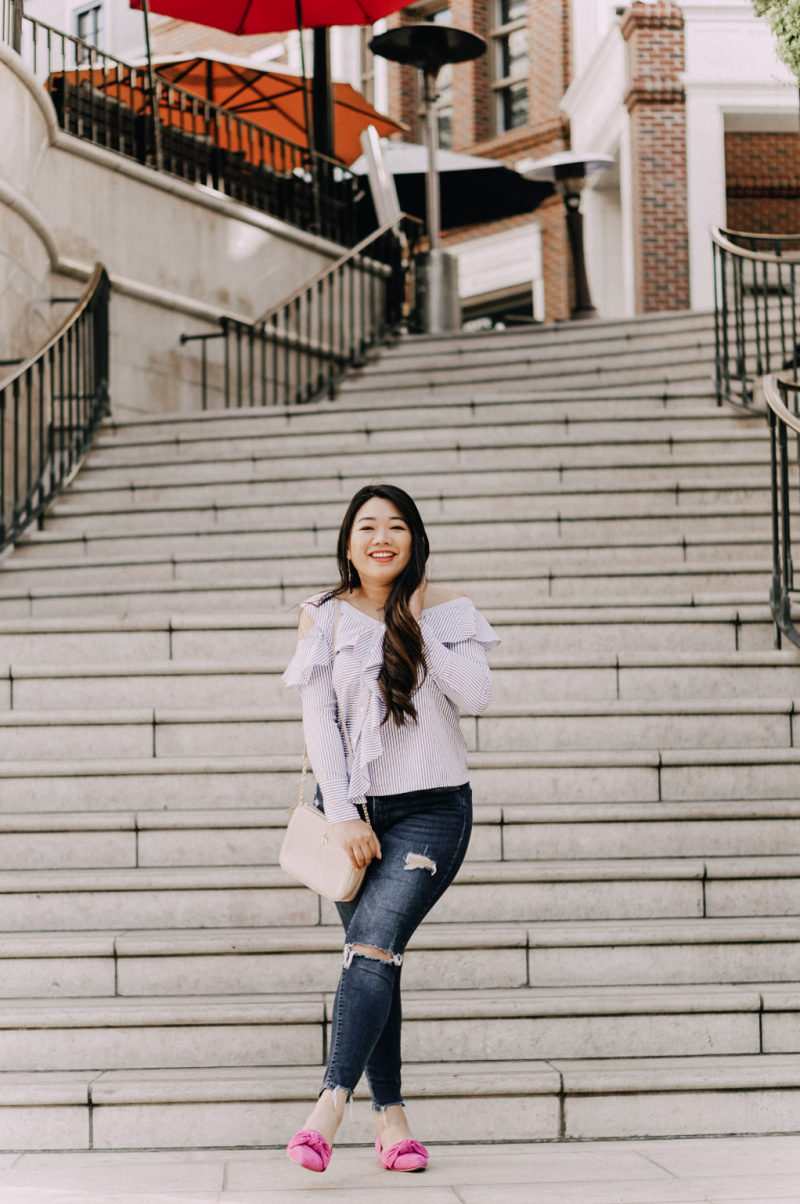 My other fave brand is Blank NYC. Blank NYC's jeans are the bomb.com! My all-time favorite pair (the ones I'm wearing here) are by this brand, and they have held up through everything. I've worn them in snow, sleet, rain, sun… you name it.
All of their jeans are all under $100, and they all get better over time. I love how mine have the "worn" look without looking ratty. They're the perfect pair of jeans for any look, whether I want to dress them up or down. I also love me a good raw hem!