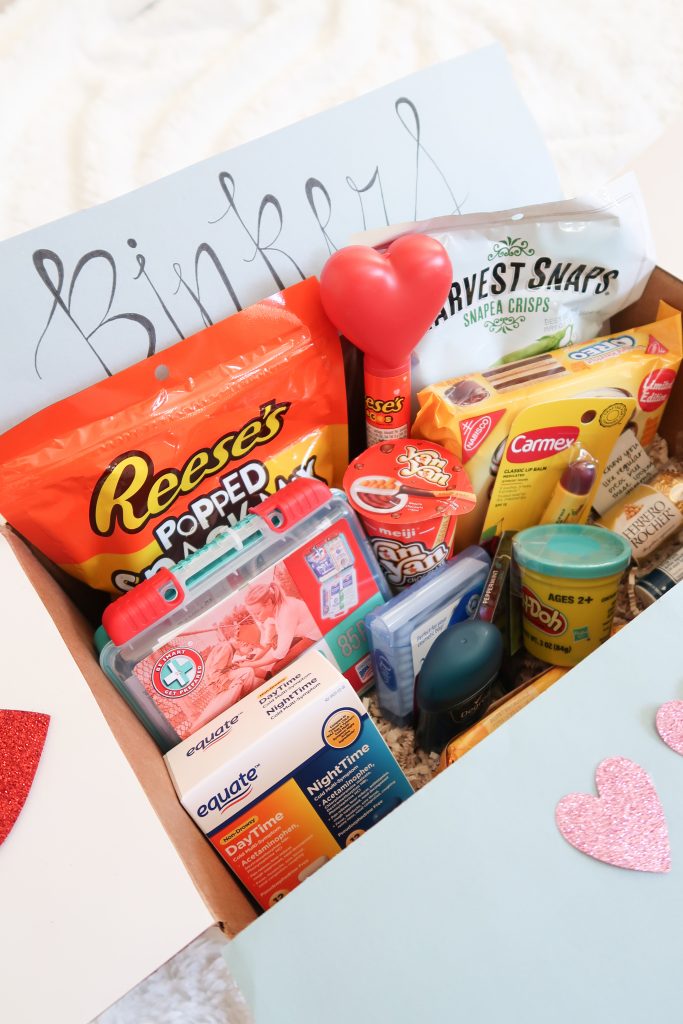 Even though I feel like it was just Christmas, Valentine's Day is just around the corner! Y'all are always telling me to include more personal/relationship related posts, so I thought this would be the perfect idea. As some of you may or may not already know, my boyfriend Akash & I have been dating for a little over two years. Since I graduated this past December, as of this week we're doing long distance. It does kind of suck, but we're making the best out of it! I thought it would be fun to send him a little gift waiting for him when he gets back. I originally got the idea when my mom actually sent me a care package when I was in college. When she sent it I loved it so much! It's a really nice way to surprise your guy if y'all are long distance too. For all my ladies looking for Valentine's Day ideas for your guy or even your girls, here you go!
Honestly this gift is really easy to put together- you pretty much just shop for some of your man's favorite snacks and essentials he may not have remembered to buy himself, and decorate the box! First I'll share the basic materials you'll need for the box, then scroll down and I'll share a list of everything I included, along with some other items that would be fun to include.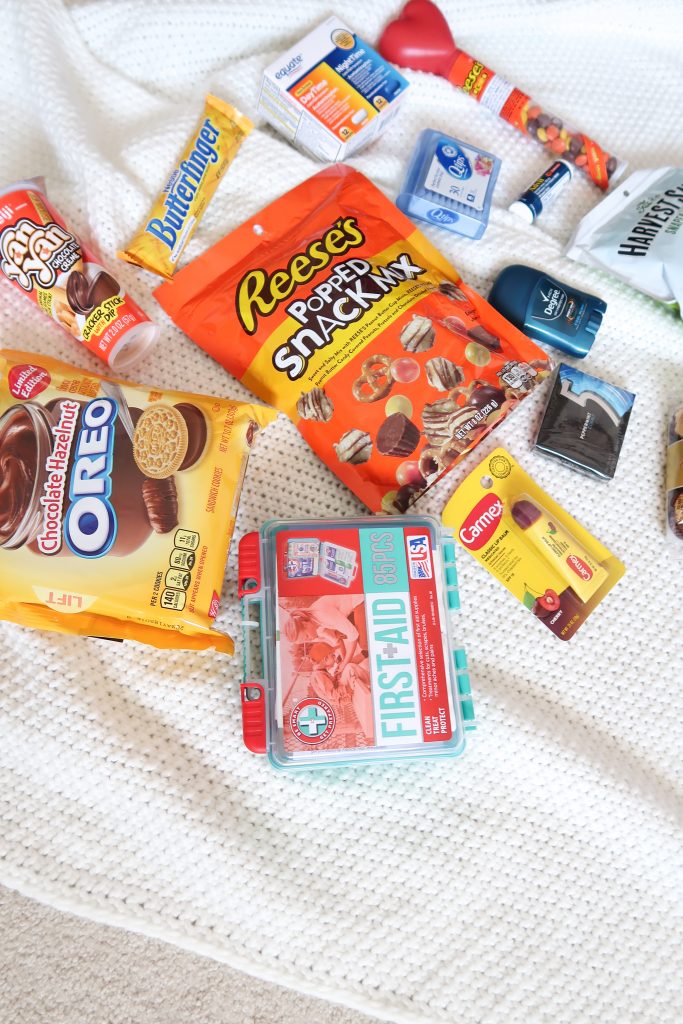 Before going to Target, I wrote down a list of everything I wanted to include… but we all know Target gets you every time! I mostly wanted to include snacks, along with some cold medicine in case Akash gets sick this semester. Every semester in the past, when he gets sick he never has medicine and always has to come over. Since I won't be there this semester, I wanted to make sure he had some stocked up for if (really more like when) he gets sick.
What to Include:
His/Her Favorite Snacks/Candy
Gum
Advil
Dayquil/Nyquil
Deodorant
Q-Tips (Akash always forgets to buy these himself!)
Lip balm
Gift cards for them to treat themselves to a meal
Valentine's Day cards- there are a ton of these out right now for super cheap, and you can write little notes on each item!
First Aid Kit
Canned foods that are easy to heat up
Lotion
Ramen
Granola Bars
Hand sanitizer
TUMS
Movies + popcorn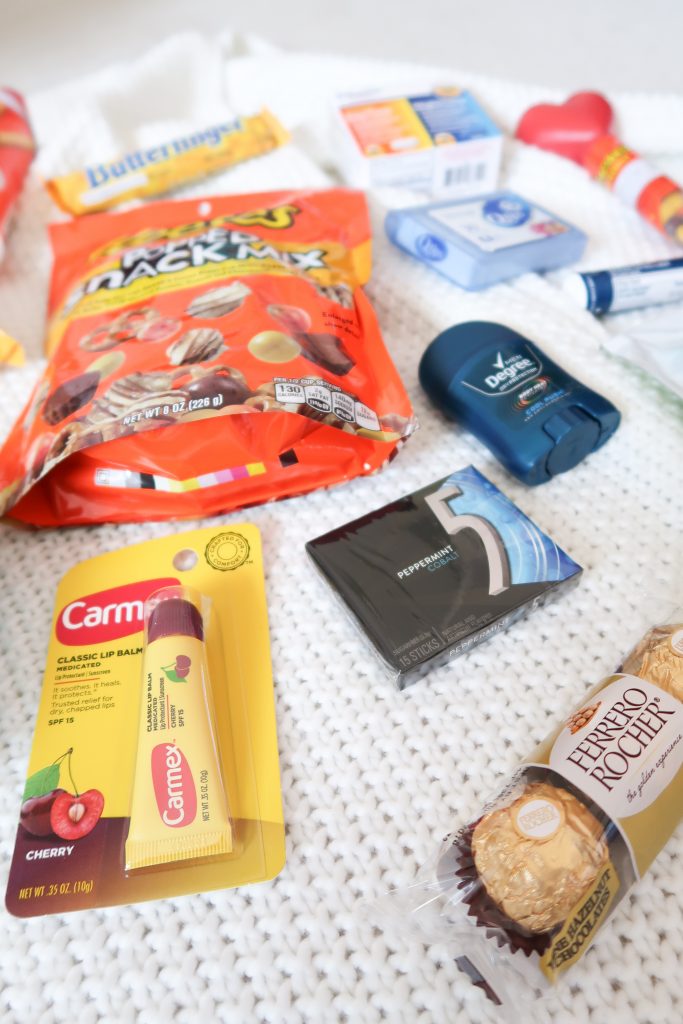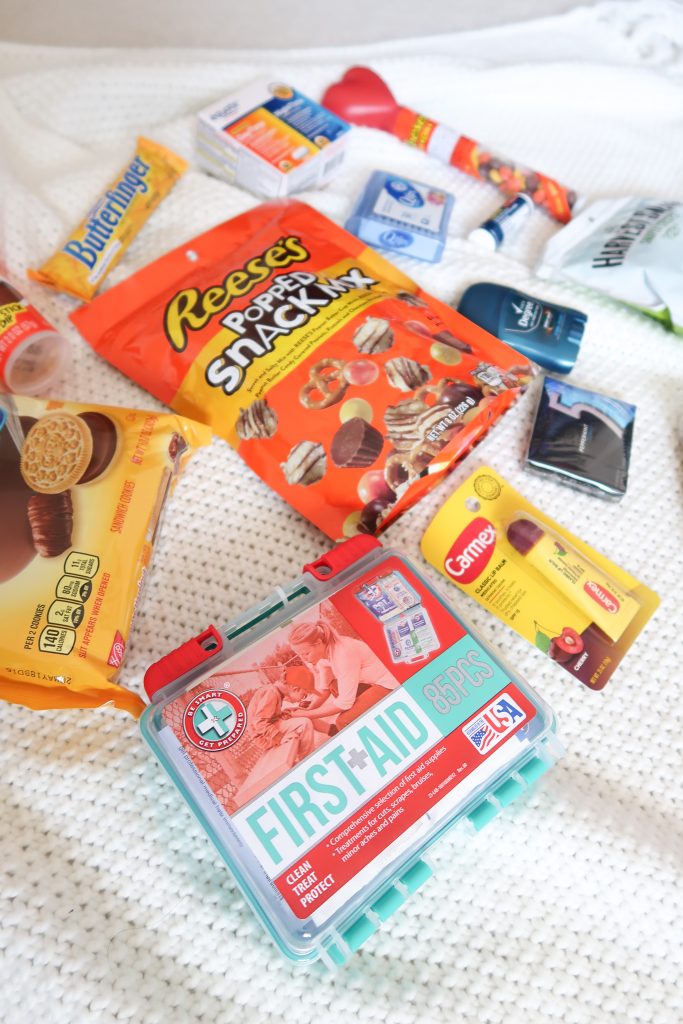 For the panels of the box, I wanted to decorate them a little so that he could have an "unboxing experience" too, haha! I honestly think y'all can probably figure this out on your own, but in case you need some help, here's how to do it. I just took some extra construction paper that we had lying around the house and measured out the two longer panels, and used the white paper for the shorter panels. From there I used these confetti hearts I found in the dollar section and decorated with them!
If you live in a house with kids, you probably have some glue sticks lying around. Unfortunately I don't, so I ended up just using some shipping tape to attach the panel papers.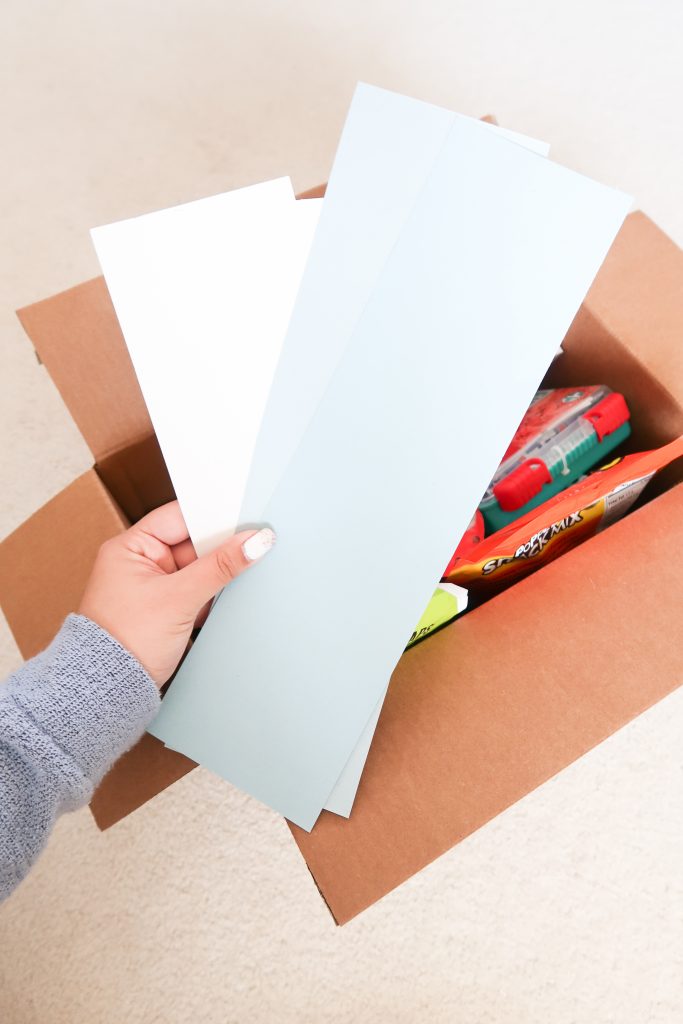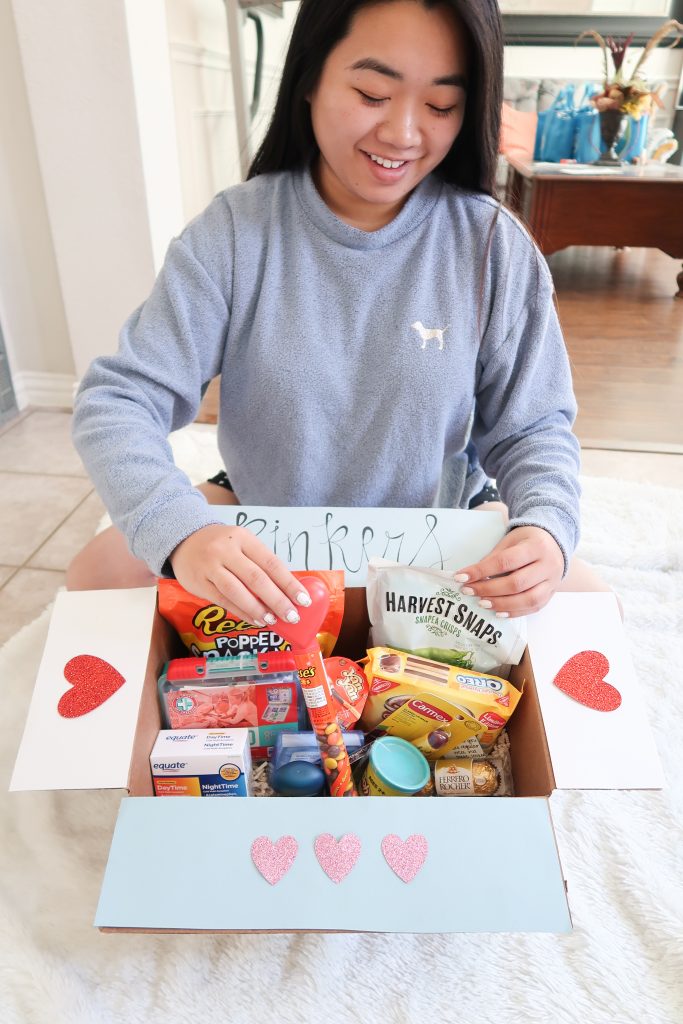 BTW- in case any of you were wondering, my name for Akash is "Binkers," so that's why that's written on the top panel!
And there you go! A super easy gift idea for anyone in your life who lives far away. If any of you decide to make a care package like this one for your loved one, tag me in your photos! I would love to see them. Also, I know today's post is a little different than usual. If you like these posts, let me know. Happy crafting!