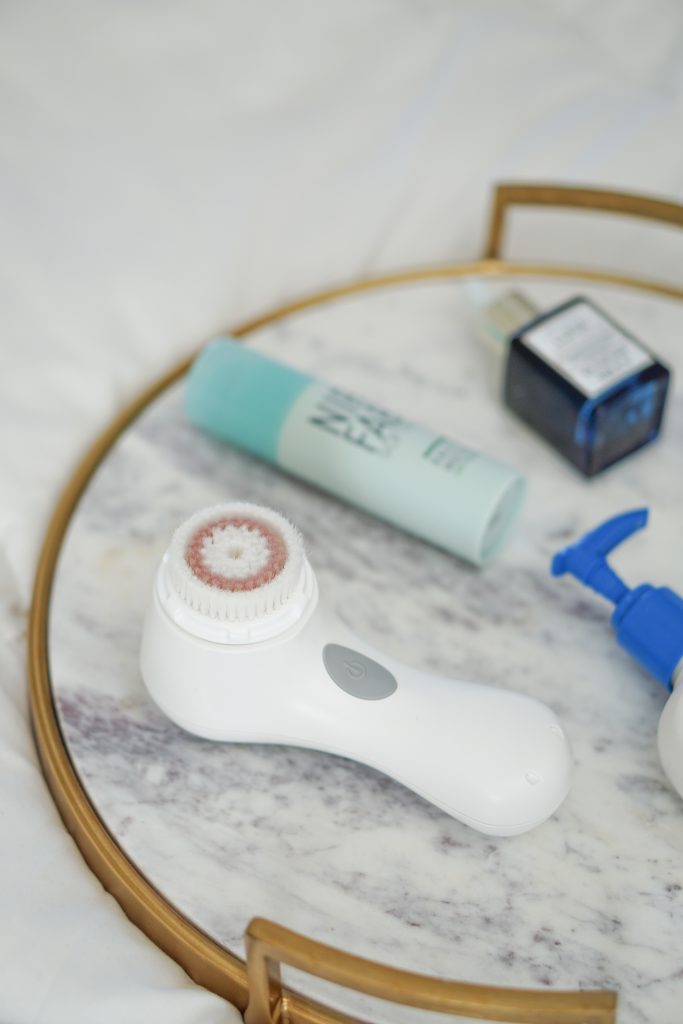 Disclaimer: A few of the items in this post were sent to me by Clarisonic- as always, all opinions and thoughts are my own.
Happy FriYAY friends! Today I'm super excited to be sharing all about my fall/winter skincare routine with the help of my friends over at Clarisonic! I don't know about y'all, but my skin tends to get super dry in the fall and winter months. I've found a couple products recently that have been really helping out my skin, so I wanted to share them with all of you!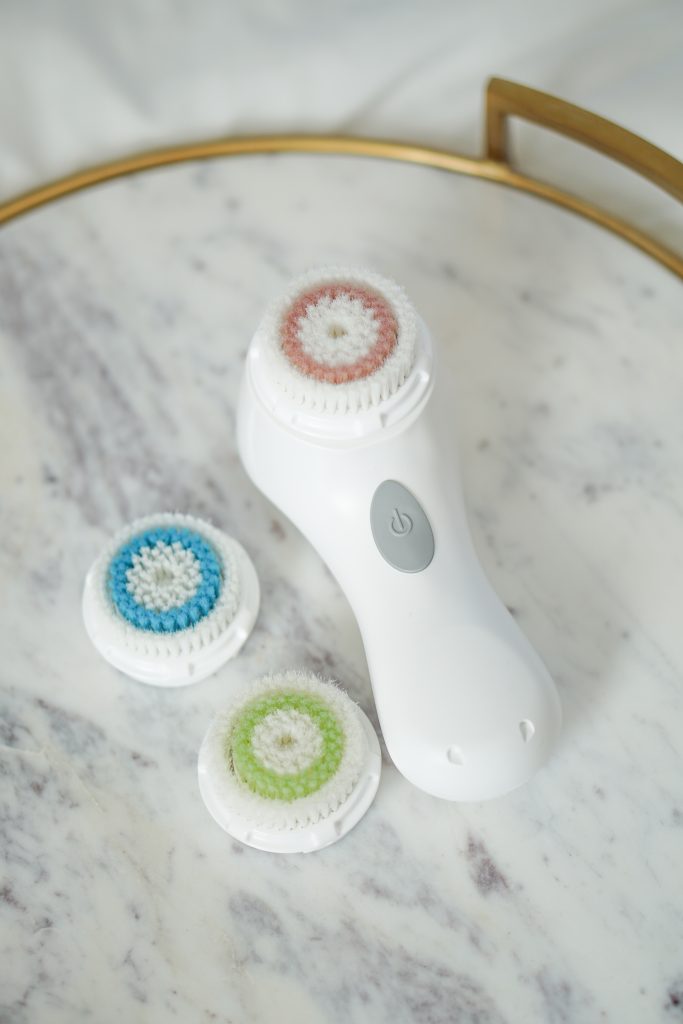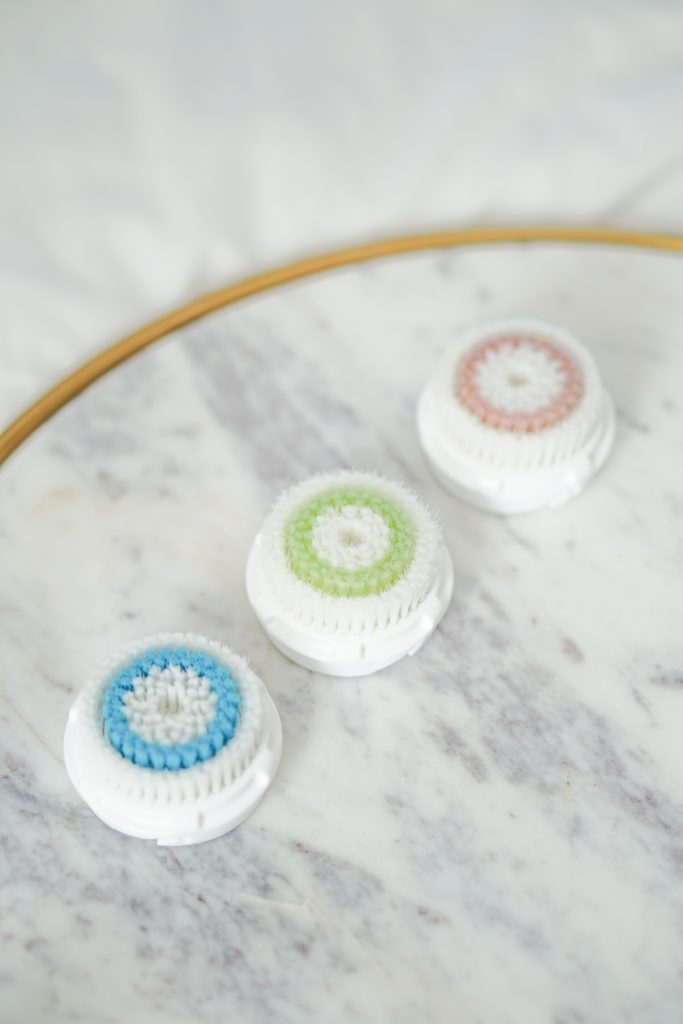 So for those of you who have been following me for a while, you know I've always been a huge Clarisonic fan. (PS- if you're curious about some of my other fave products, check out this old skincare routine here.) When the opportunity arose to work with them, I was flipping out because I was so excited! My favorite collaborations are the ones with companies I've already been a loyal customer to for years. I've even raved about my Clarisonic on Instagram too, and I've always gotten so many "OMG I LOVE MINE TOO"s from y'all!
I'm basically religious about taking off my makeup before bed because hello that's gross, and I always use my Clarisonic to take off my makeup and wash my face. I'll usually go in with a makeup wipe (I don't really have a #1 fave- I just use whatever's available, but the one I use the most often is the Neutrogena makeup removing wipes) and wipe off whatever makeup's on my face. Then I'll take my Clarisonic with a cleansing oil to go in and melt off all the waterproof mascara, and heavy duty foundation + powder on my face, if necessary.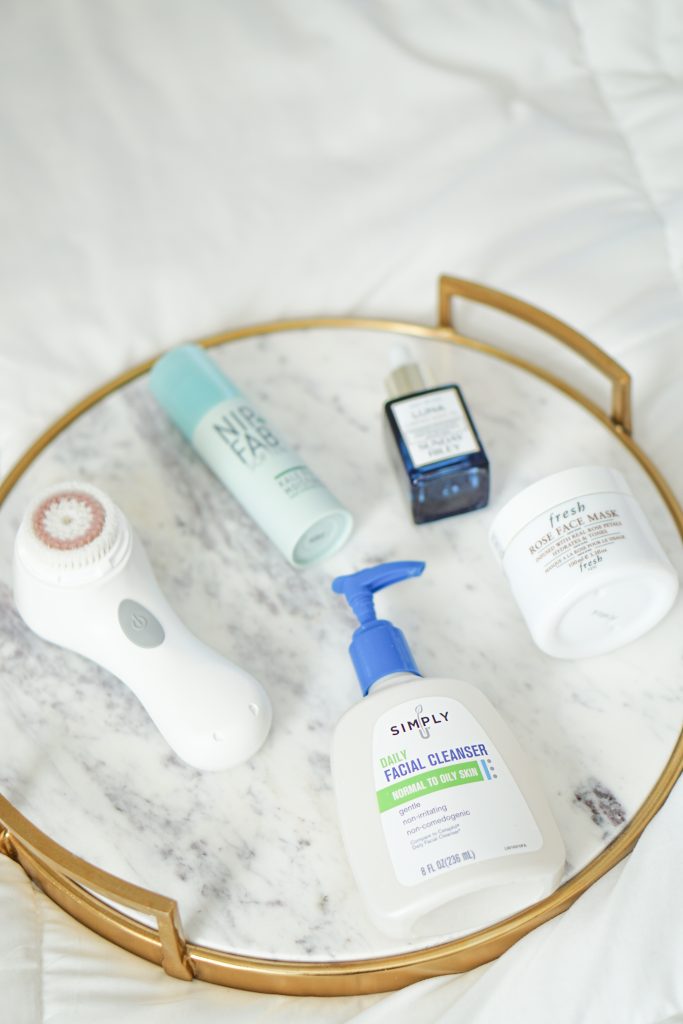 After that, I've been recently using this Simply Daily Facial Cleanser for normal to oily skin. It's really comparable to the CeraVe cleanser, and I honestly find that these both work really well for my skin. I've spent years and years (plus $$$) experimenting with really pricey facial washes, but I've found that these work just as well.
The Clarisonic always does an amazing job of getting all the dirt out of my pores with its Sonic Cleanse technology, and honestly feels like I'm treating myself to a massage, haha! I usually stick with the Radiance brush, but lately I've been loving the Deep Pore Brush Head because I love that feeling of squeaky clean skin.
Also really quickly want to mention these few other products I've been loving to keep my skin looking fresh and moisturized while the temps are dropping. I've talked about the Sunday Riley Luna oil before, and I've recently pulled it out to start using it again before bed. The moisturizer I've been using every morning is this one by Nip & Fab, which was sent to me a few weeks ago and that I've been absolutely loving. Last but not least another product that I've mentioned before (I guess today's post is just full of my long-time faves) is this Fresh Rose face mask. It leaves my skin feeling suuuper hydrated & soft!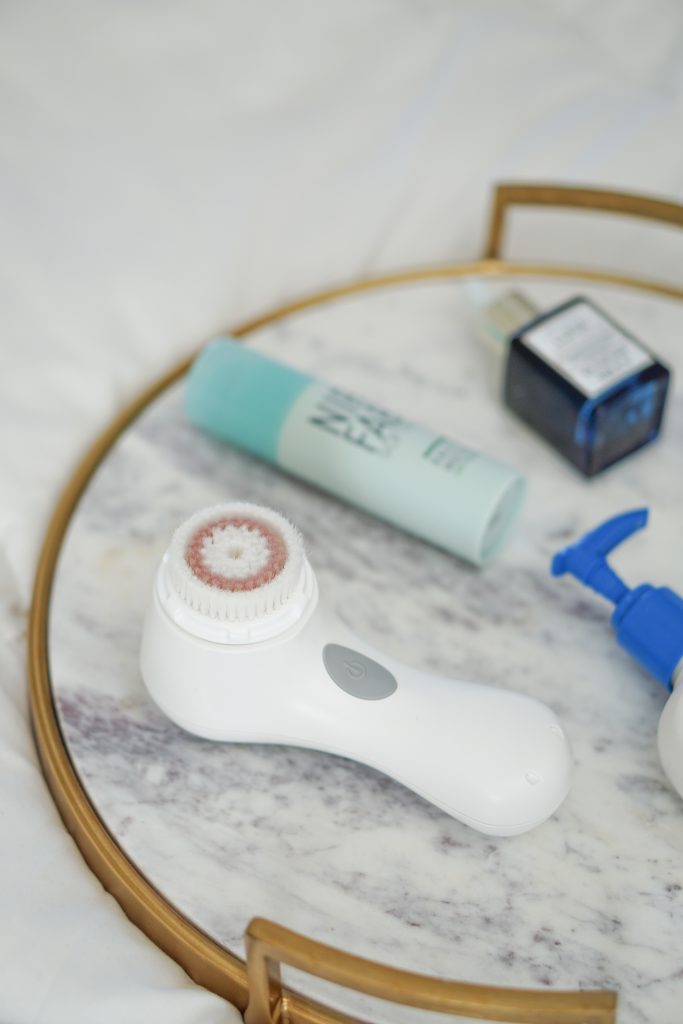 The #1 thing I always hear people say about the Clarisonic is that it's "really pricey," but honestly my previous one has lasted me for 3 years and it's still trucking along. The best part? If you're reading this right now I have a coupon code for you!!!! If you use the code "HERCAMPUS" you can get 15% off ANY device. Plus, if you're tight on money right now Clarisonic even offers payment plans upon credit approval. Um yes please!
To be totally transparent with y'all, I truly and honestly think the Clarisonic is worth every penny. Ever since I started using mine I've turned all my girlfriends onto it, and everyone loves it just as much as I do. Most of us are all still relatively young, but this is the time we need to be taking amazing care of our skin- to prevent gross skin in the future! We all spend hundreds of dollars on makeup, skincare, and clothes… so why not invest in a good skincare tool that will last you forever and give you clear skin?!