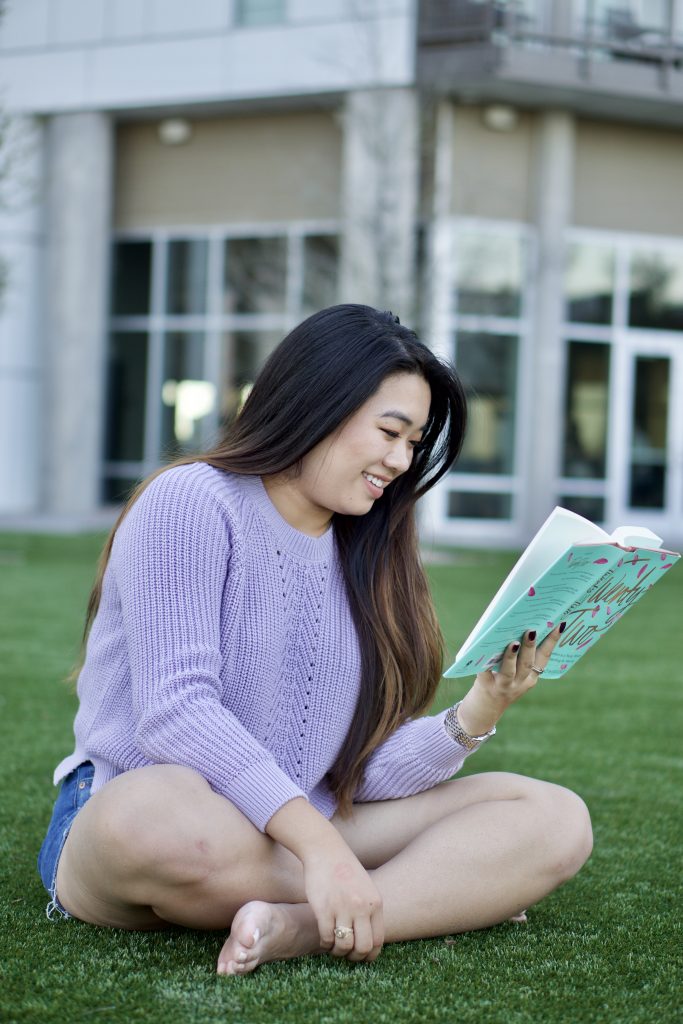 Over the past month or so, I've been really trying to get back into reading. No, not on a Kindle, or through an audiobook, but with real life, filled-with paper books. Crazy, I know. Jokes aside, I've actually really been loving it! Growing up, I was always a huge reader. I guess with the rise of something called Netflix, I stopped reading books at some point. It all started when I was leaving for the cruise. I wanted something to entertain me while I was at sea possibly without internet, so that I could enjoy some peace and quiet by the ocean. Once I started reading, I couldn't stop. For the past month, I've zoomed through probably 20 or so books. Without further ado, here are my picks for some great books for twenty something women!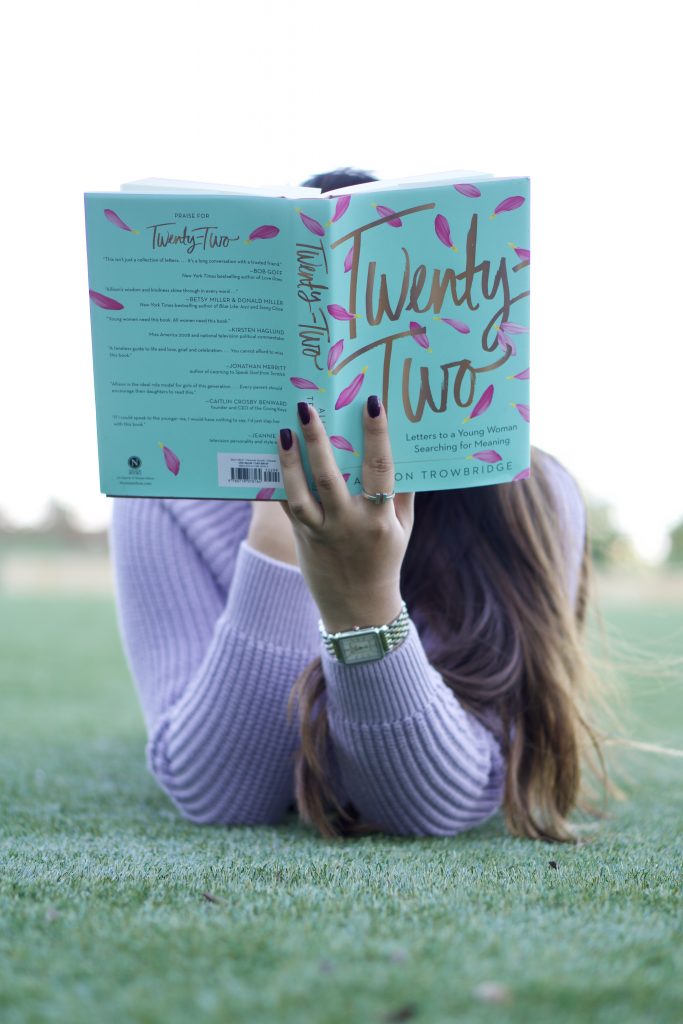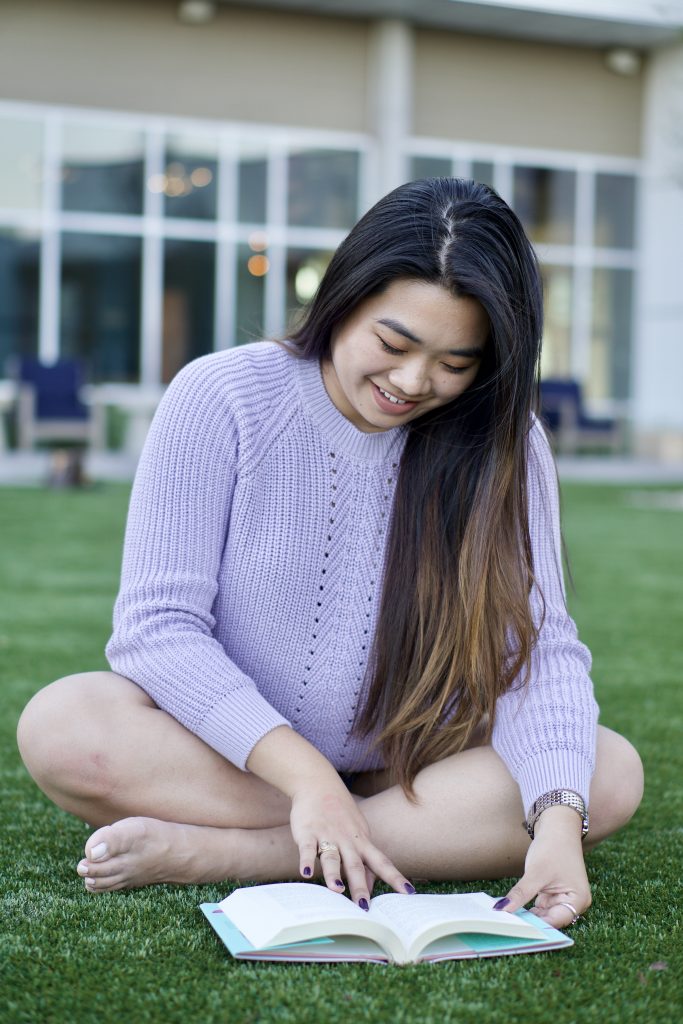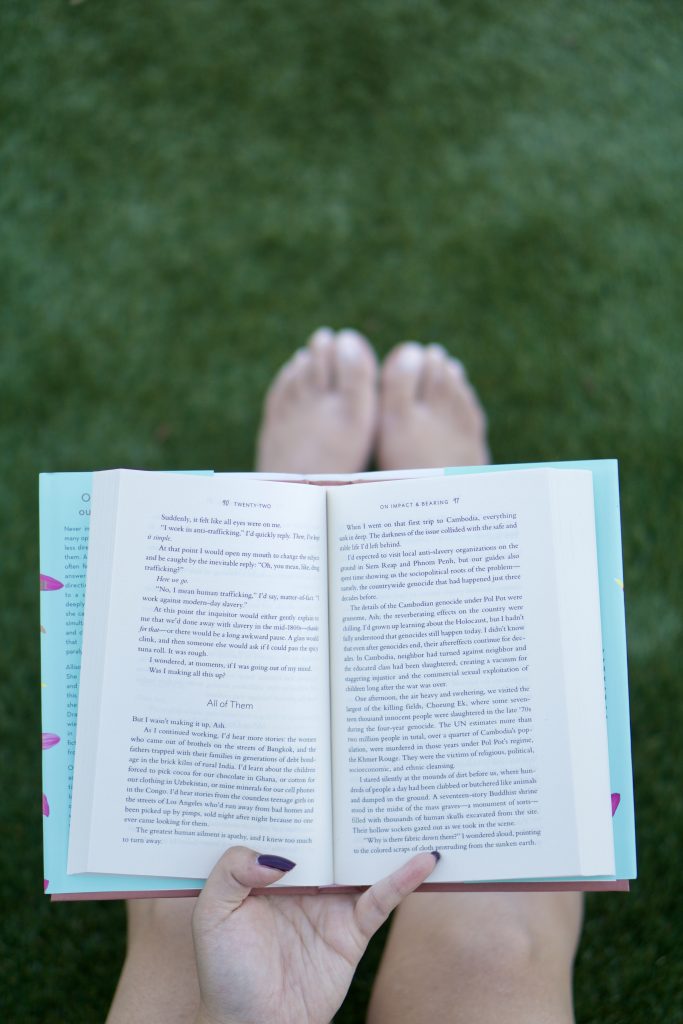 This first one is actually a recommendation from another College Station blogger, Abi from Bloomability Blog: it's a book called Twenty Two. She shared it a few months ago, and I'm not going to lie. I judged the book by its cover. I may or may not have bought it purely because of the cover art..but how can you blame me? The cover is so stinking cute! After she recommended it, I went onto Amazon and had it in my hands within less than 48 hours. Praise the Lord for Amazon Prime, am I right? The book is basically full of letters to a 20-something girl trying to navigate her way through life. I loved the stories the author shares, and it was just a fun read that's really inspiring.
Okay so y'all are going to laugh at me for this one, but honestly I'm a sucker for teen novels. These used to be my absolute favorite in my middle school days. When I saw that this author wrote the final book to a series I used to love, I had to have it. It's called The Summer I Turned Pretty by Jenny Han, and it's probably the cutest, most feel-good book you'll ever read. I don't know what it is, but I enjoyed reading this book more than any chick flick. It also took me way back to when I read it so many years ago. It's all about young love, and the joy of summertime. It will always have a special place in my heart!
My next favorite is an inspiring self-help sort of book, but I sped through it because it was just that good: Year of Yes by Shonda Rhimes. Yes, Shonda Rhimes- the TV goddess herself! The book is all about pushing yourself out of your comfort zone, and it's definitely something I needed to hear. Hopefully you learn something from it too like I did, but even if you don't at least it's a funny read. 🙂
I recently just finished Sex & the City, and I needed myself a good Carrie Bradshaw-esque read to fill the void, so I picked up Lipstick Jungle by Candace Bushnell. I hope to one day have the chance to live in New York City, so you can bet I lived vicariously through this book.
That's all I have for this week! If y'all like these, be sure to let me know because I'm definitely down to share my favorite books that I've read as of late. Real quick, though, I want to talk about this outfit! I found this super comfy Topshop sweater at Nordstrom Rack for under $30, and just knew I had to feature it somehow! It's super basic, but easy to throw on with any bottoms. I can't wait to wear it in winter with some white denim!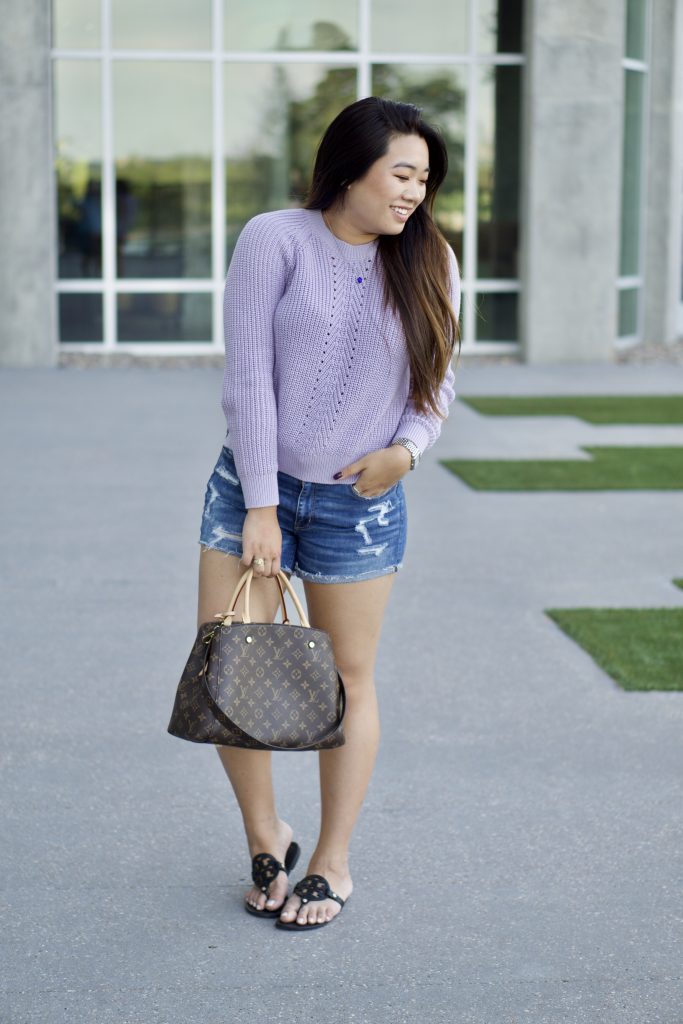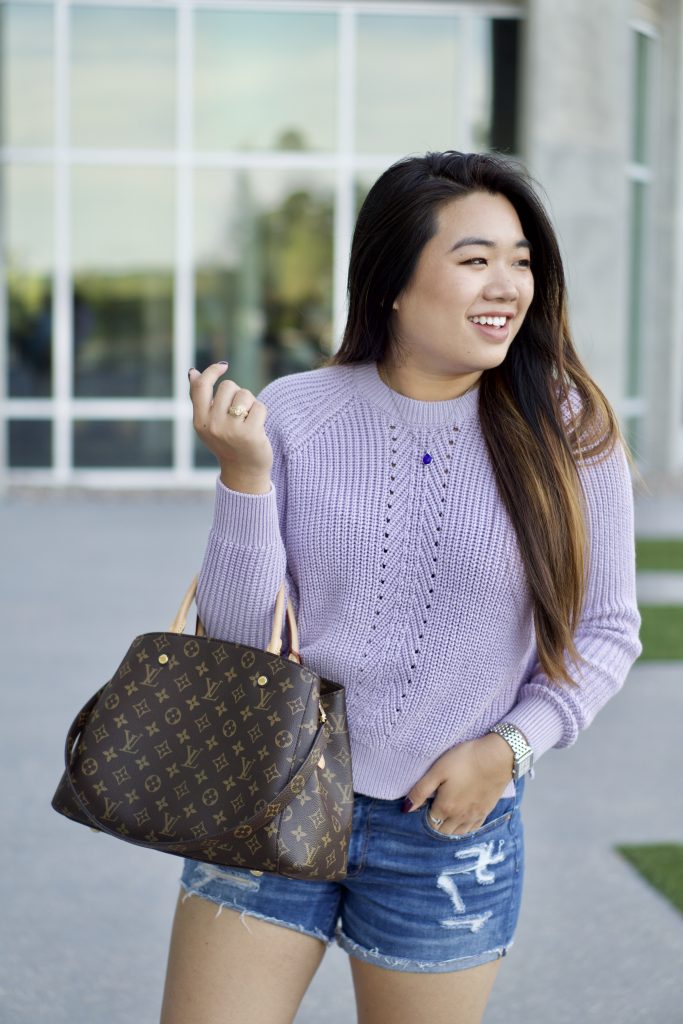 This has basically been my uniform lately: a sweater with some denim shorts. It's perfect for the weather right now, since I can get cold at night but during the day it gets a little too hot to wear full pants.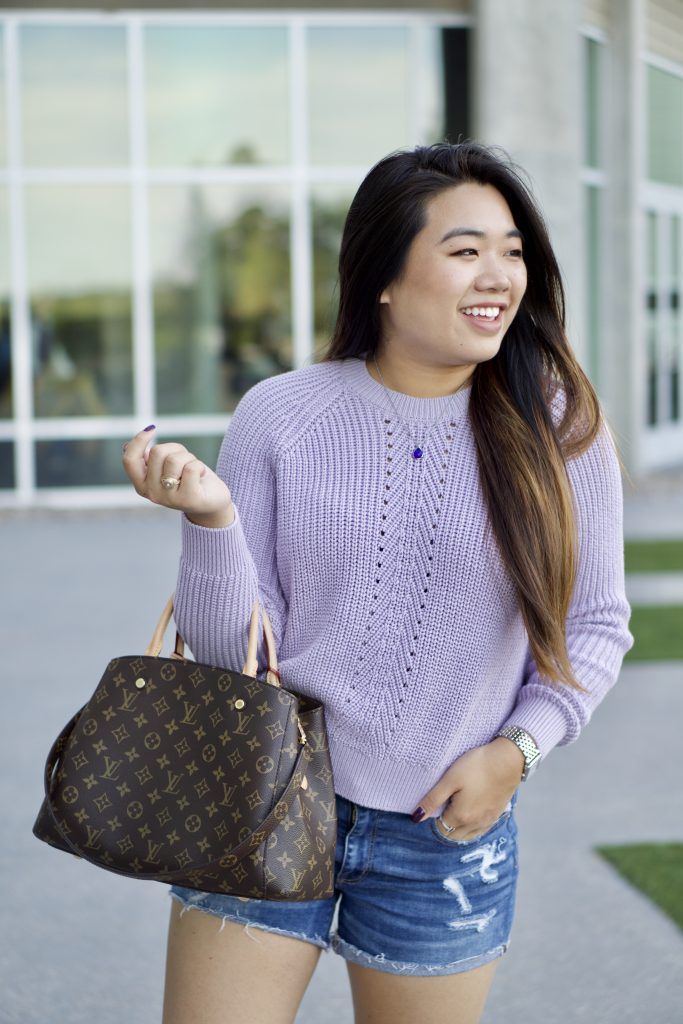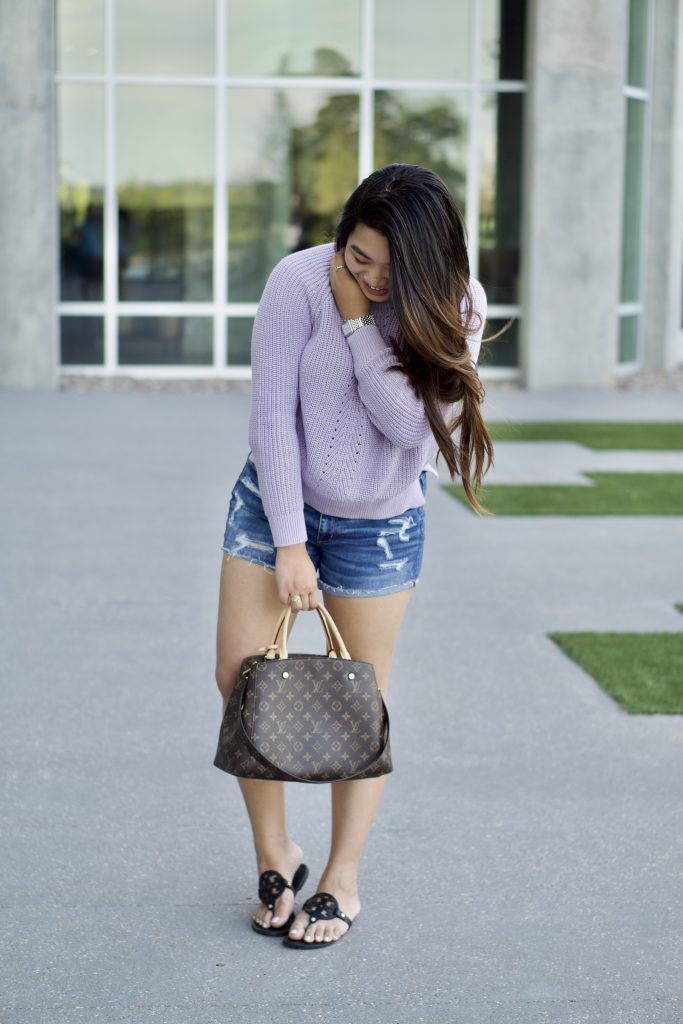 Hope y'all enjoyed reading about some great books for twenty something women. Let me know some of your fave books, I'm always open for recommendations! Hope you all have a wonderful Wednesday- only two more days until the weekend!