I honestly can't keep up with all the Pantone colors of the years, but I know for a fact that this forest green sweater color was the color of the year or season a while back! This sweater's been shared so many times this fall, though- everyone's obsessed with it! But how could you not? It comes in 5 colors, and it SO cozy. Plus, it's got a great neckline that can go with almost anything.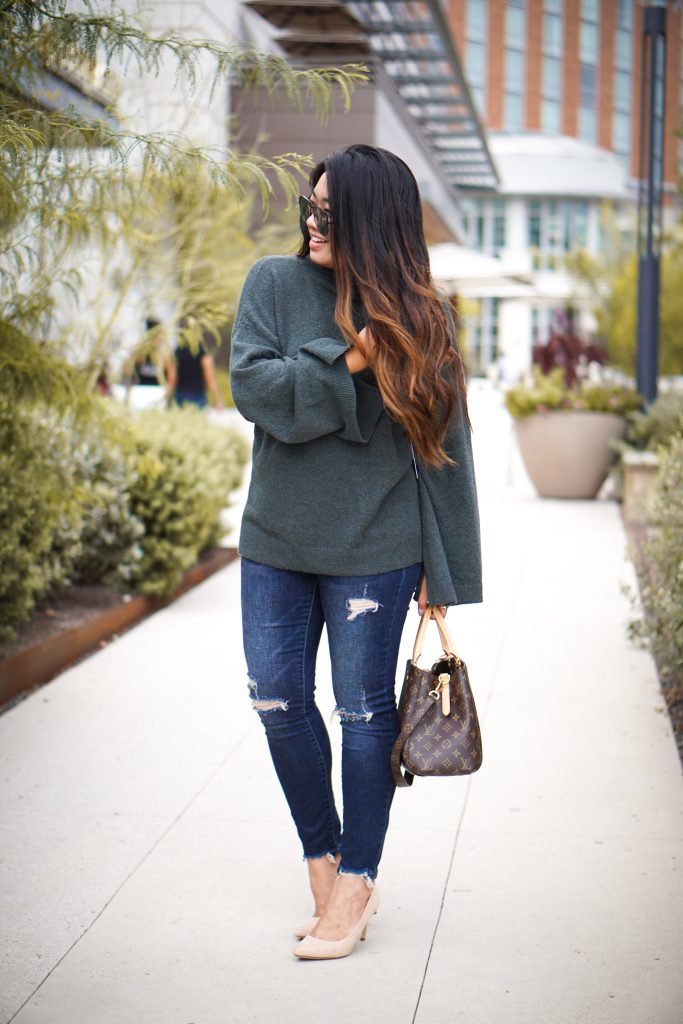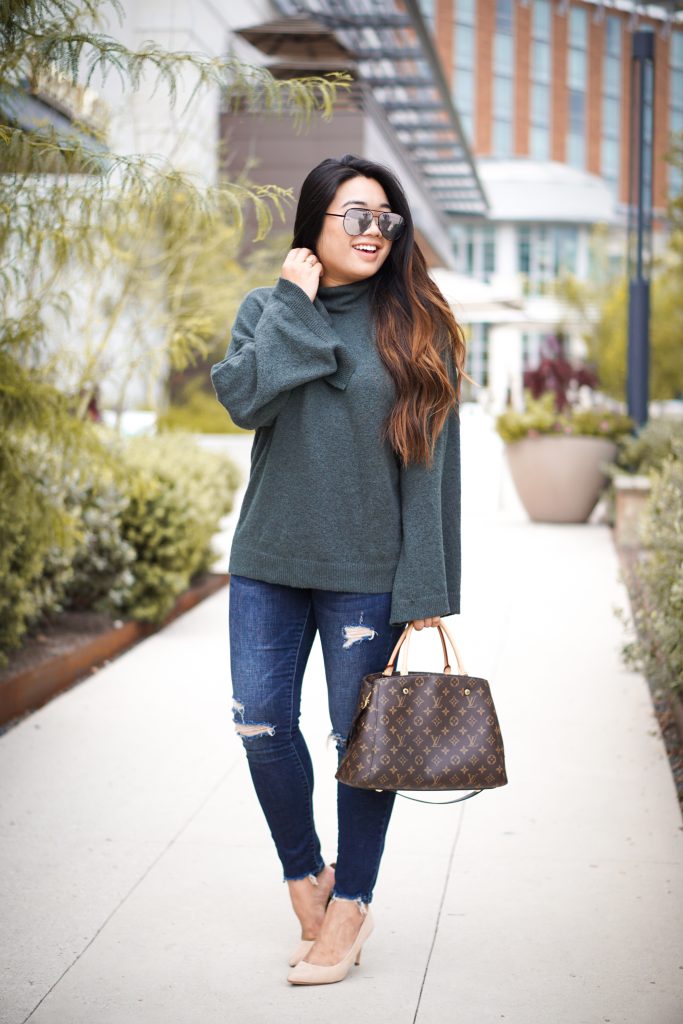 This look is just a compilation of my few recent faves- including these jeans!! I picked these up on a whim a few weeks ago while I was in Austin, and I've been wearing them non-stop (I'm literally wearing them as we speak, don't judge me.) The distressing is just enough but not too much. I love how there's a raw hem on the front cuff of the jeans. It makes them so much more flattering! They're a little more pricey, but worth it IMO. I've run them through the wash three times since I got them and they still look like they did when I bought them.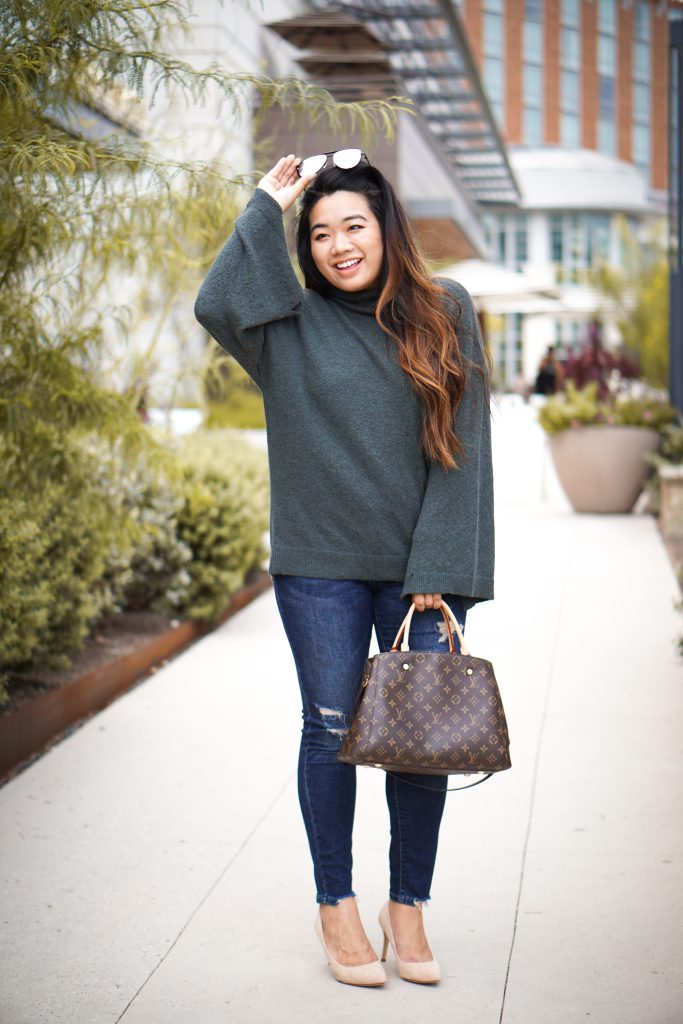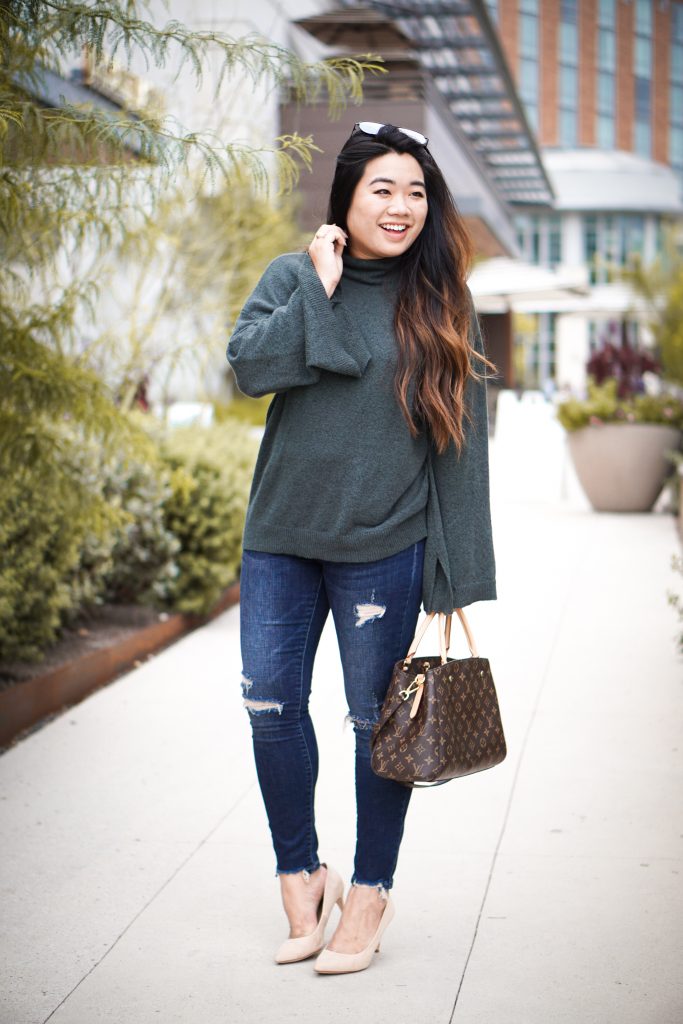 Onto these shoes! If you follow me on Insta you've already heard me talk about these babies. They are THE most comfortable pair of heels I've ever owned! I've already turned like 5 of my friends and family to these and everyone loves them. The best part is that they're not even at that weird kitten heel height! Usually the only comfy pumps you can find are under 2 inches. These are a little over 3″ and so comfy. I have no idea why, but just trust me- try them on! You can get them at Target for less than $30. SO worth.