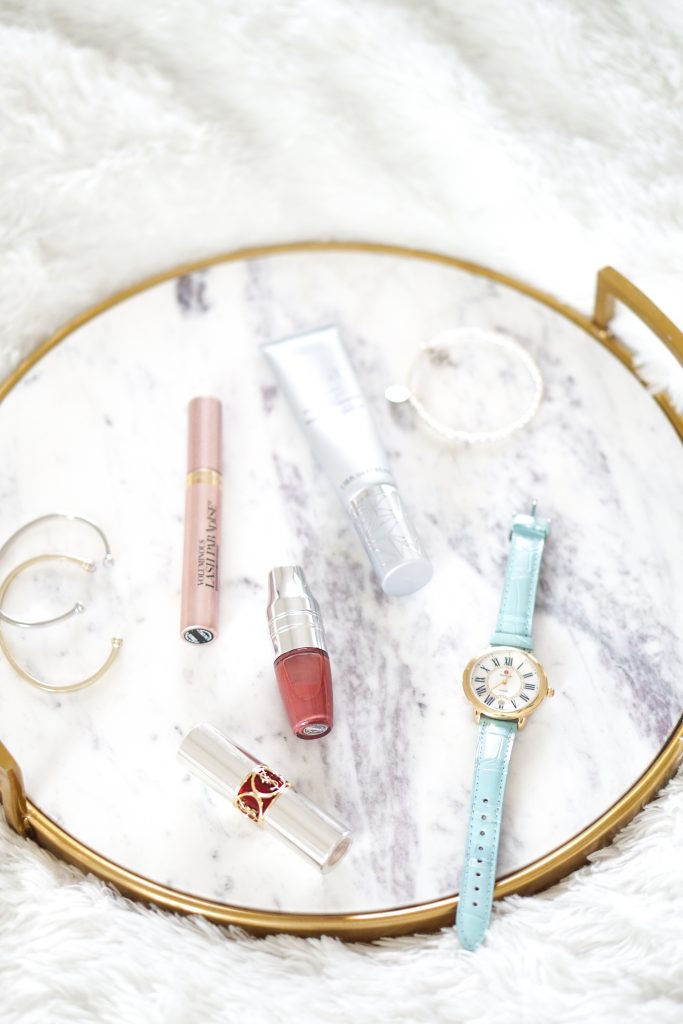 Happy Friday, babes! I hope you've all had a fabulous week- mine's been pretty uneventful, but this weekend's going to be a super fun one. As y'all are reading this, I'm on my way to Austin City Limits! For any of you don't know what that is, it's basically just a huge music festival that takes place in Austin. It'll be my first year going, so I'm super excited! Also super pumped for all the photos we'll take in Austin…hehe.
Anyway, I thought I'd do a quick little Friday favorites for y'all, since I noticed I've been using a few products nonstop lately. You know something's good when it's able to worm its way into my everyday routine. I have SO many products, that if it's able to make it into my routine it's definitely a fave.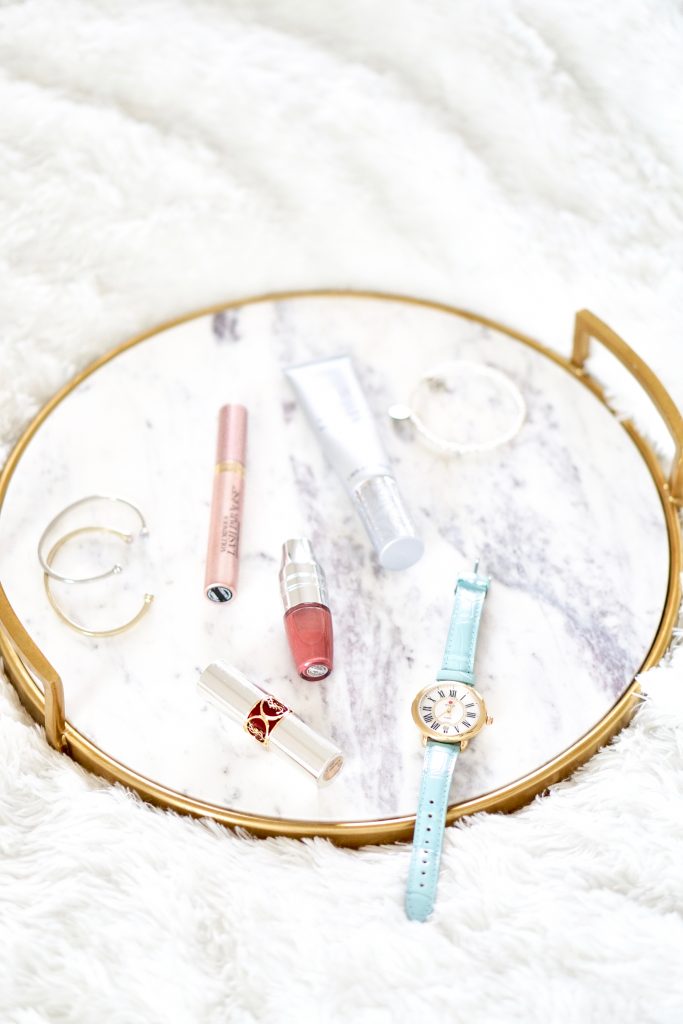 Lancome Juicy Shaker in Vanilla Pop
Lately I've been really looking for lippies that help lock in moisture, since my lips have been crazy dry. This one has an oil base, so it always leaves my lips glossy and smooth.
I always get questions on my lip color when I wear this balm! I've shown it on the blog multiple times before, and it's just become one of my all-time faves. Works perfect for all seasons! Plus it smells like candy. 🙂
Kendra Scott actually sent these over, and I've been totally loving them! I love stacking them with watches, or even on their own- such a subtle but adorable touch to any outfit.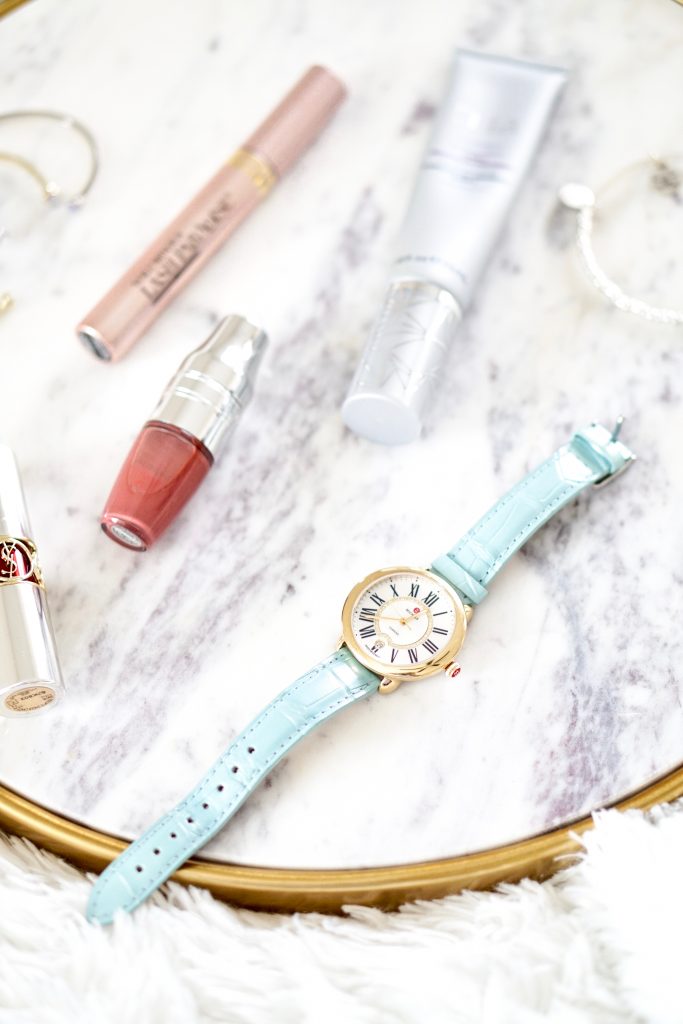 Ask anyone who's been around me the past month- I've been wearing this watch nonstop! I bought a ton of different straps for it, so I love how I can change it up to go with every look. I also adore how simple the face is! It's definitely a watch I'll be wearing for a long time.
Alex & Ani Rocker Beaded Bangle
I snagged this little guy while I was in NYC, actually, and have been loving it whenever I wear silver jewelry. I'm not going to lie… I definitely abide by the same metal rule for the most part, so I like picking out different accessories for when I choose to wear a different watch.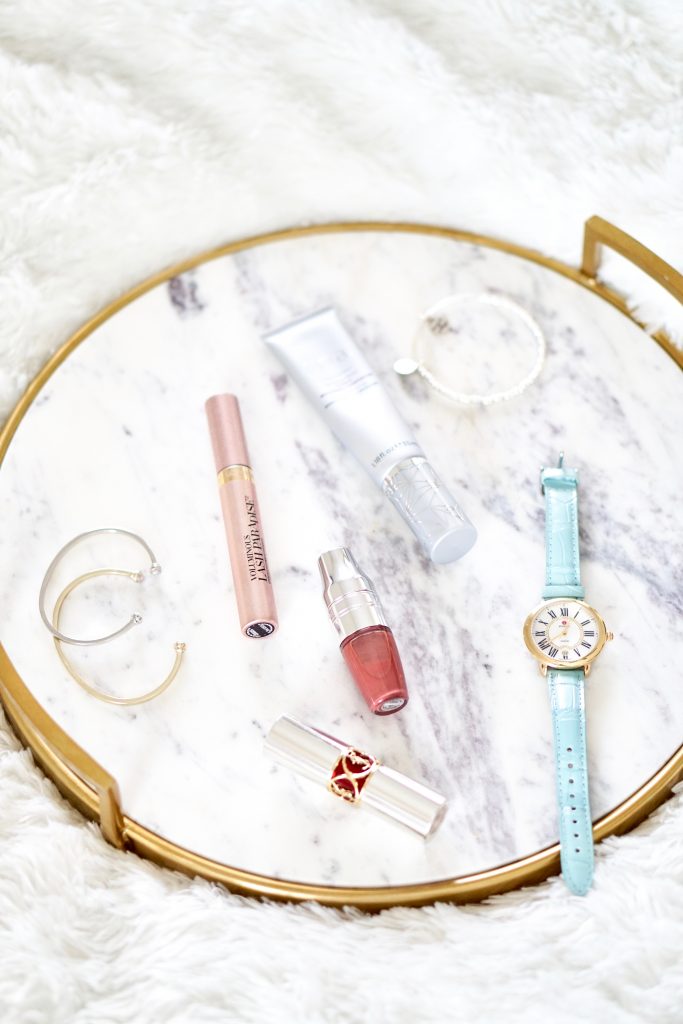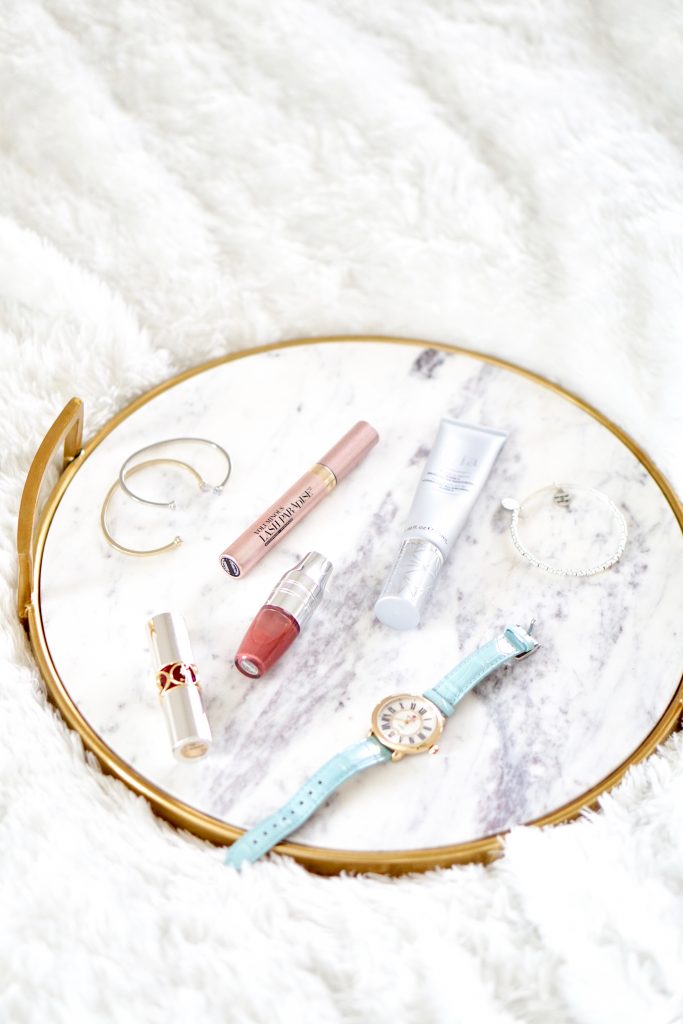 Tria Super C Brightening Moisturizer
About a week ago, I snagged this moisturizer on a whim when I was shopping at Sephora.com, but it turned out to be a great buy! I use it on my face every morning after my toner. I love how it doesn't smell like artificial scents or chemicals, and it does an amazing job keeping the moisture in my skin.
Rachel from All Things Blush recommended this mascara to me, since she heard it was supposedly better than the Too Faced Better than Sex mascara. And she was so right! I've already gone through two tubes of this and I'm still loving. It's amazing for length & volume, and I suggest it to every friend who asks me for a mascara recommendation!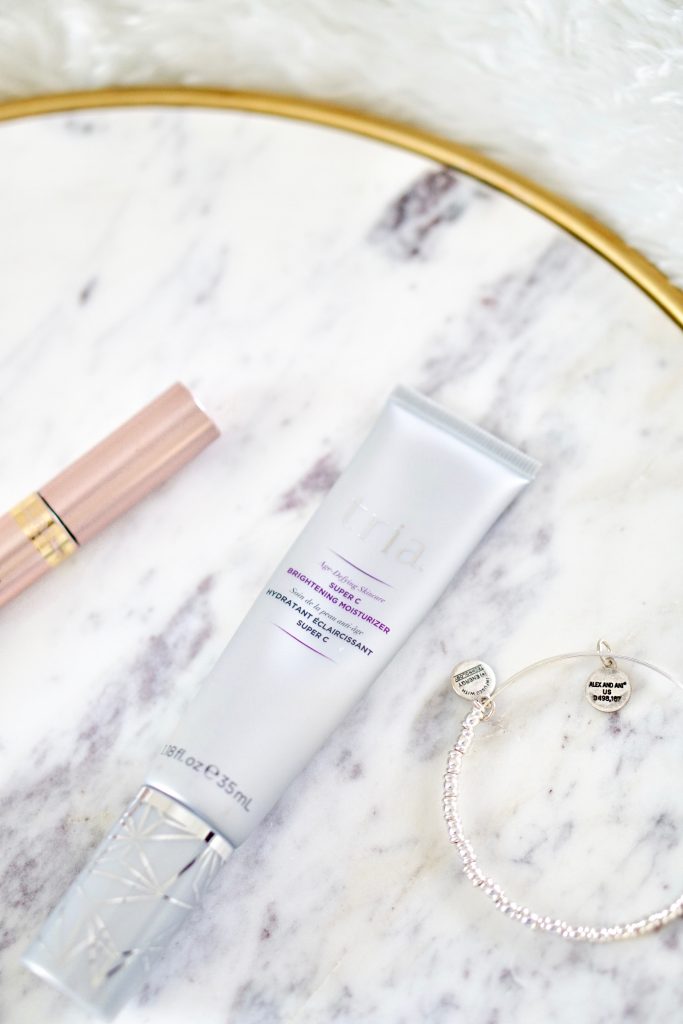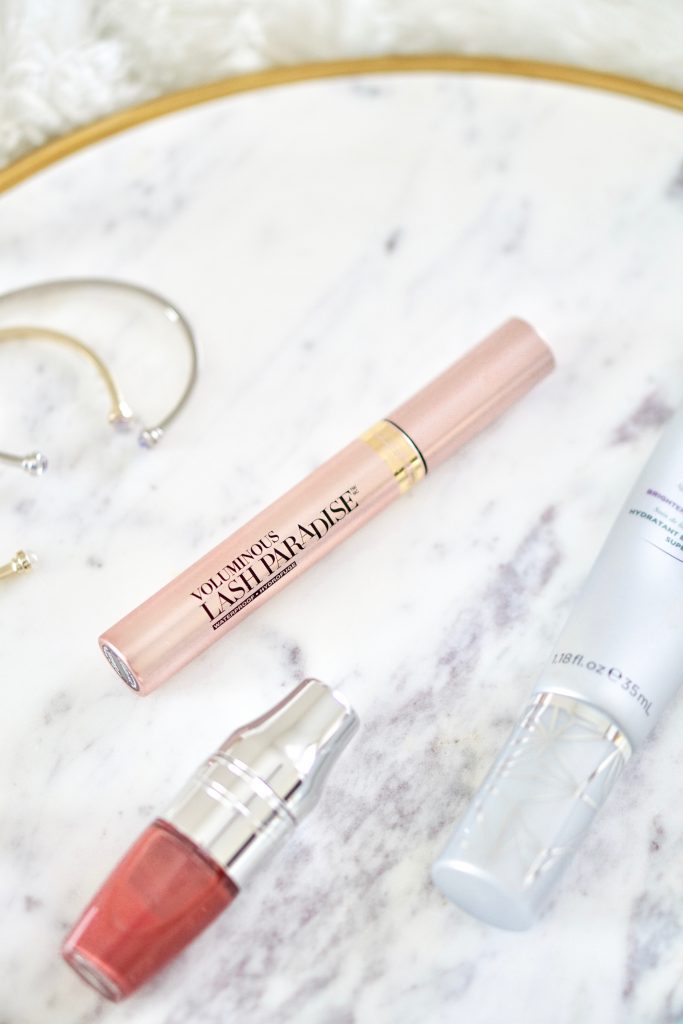 And that's all I have for y'all today! What are your Friday favorites? I'd love to know!
Have an amazing weekend lovelies!! xoxo