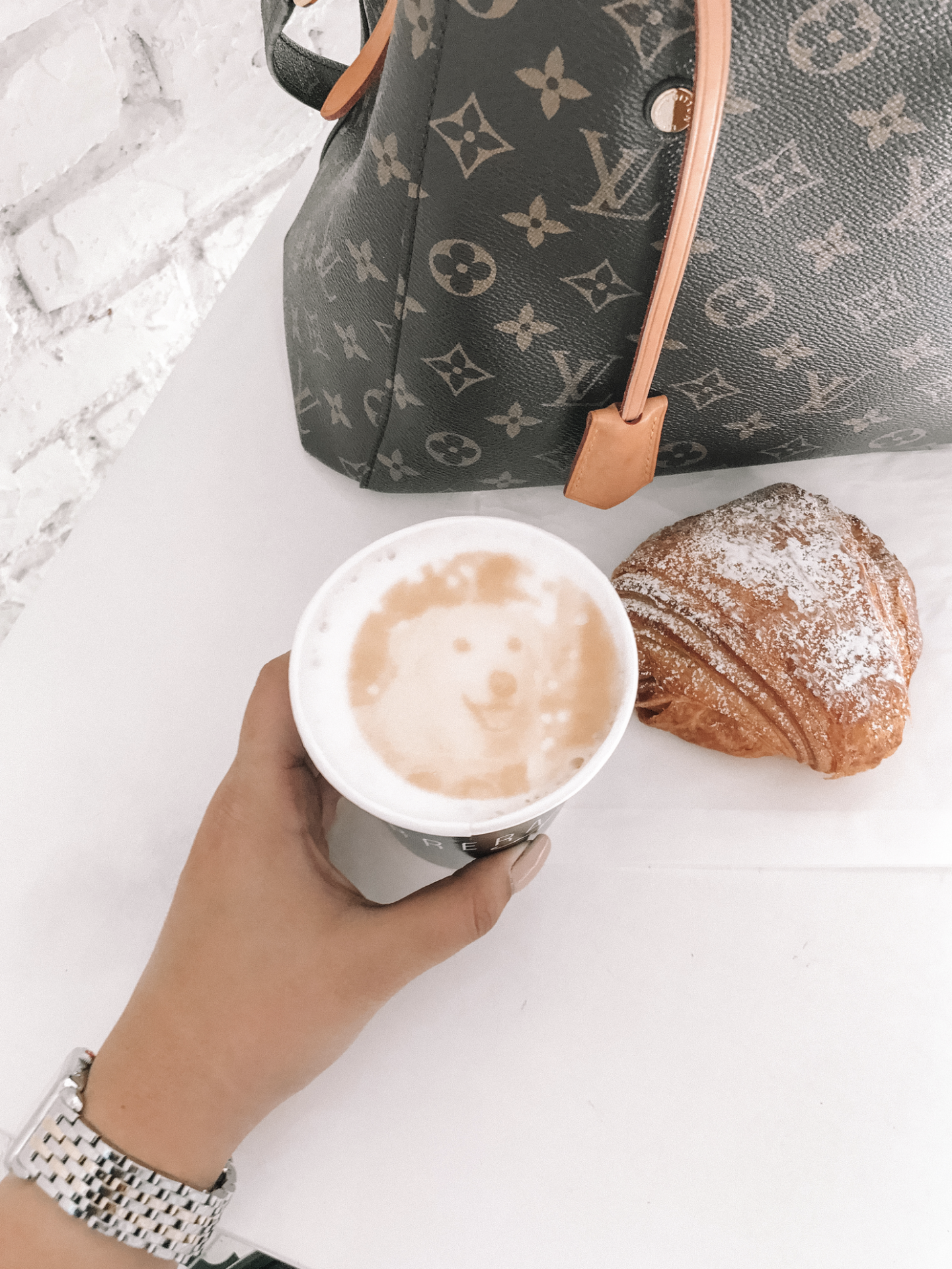 Happy FRIDAY! Today I'm starting a new blog series I'm calling "Friday Fives." I'm sure you can guess what it's going to be about, but basically I'm going to be recapping 5 things from the week. This could be new product discoveries, ups and downs from the week, plans coming up, really just anything! From the past weeks' feedback y'all have given me, I've gotten a lot of requests to do more life posts, so here we go! Hopefully y'all enjoy this week's Friday Fives!
ONE
I bought myself a new designer baby this week!!! I've had my eye on this bag for a long while, so I'm so happy to finally have it in my hands. #TreatYoSelf am I right? I'll reveal it next week, in a "What's in My Bag" post so keep an eye out!
TWO
This week has been CRAZY for the blog. Even though I can't share in detail yet what's to come, I am so excited to share it all with you guys. January was incredibly slow blog-wise, so I'm pumped that things are picking up, and fast. Get excited for some fun posts this spring!
THREE
I'm heading back to the Golden State next week! Dallas has been dreary as heck the past few days, so I'm pretty excited to get some sun. 🙂
FOUR
Another fun purchase… I bought my absolute dream shoes this week. Last week I saw them online and couldn't stop thinking about them, so… I had to, right? Snag yourself a pair here. They are GORGEOUS-  you all need to get a pair so we can twin. **Edit:: unfortunately they have since sold out… but I've linked a similar pair! Sorry y'all.
FIVE
The last of my Friday Fives – I have been obsessed with the Bachelor Winter Games. I'm almost embarrassed to tell y'all this because I know it's trash TV, but I can't get enough!! No judgements please… haha! I'm currently working on a "TV Shows to Binge Watch" post right now, so stay tuned! Writing this post has also made me realize something about myself. I watch too much TV. *shrug*