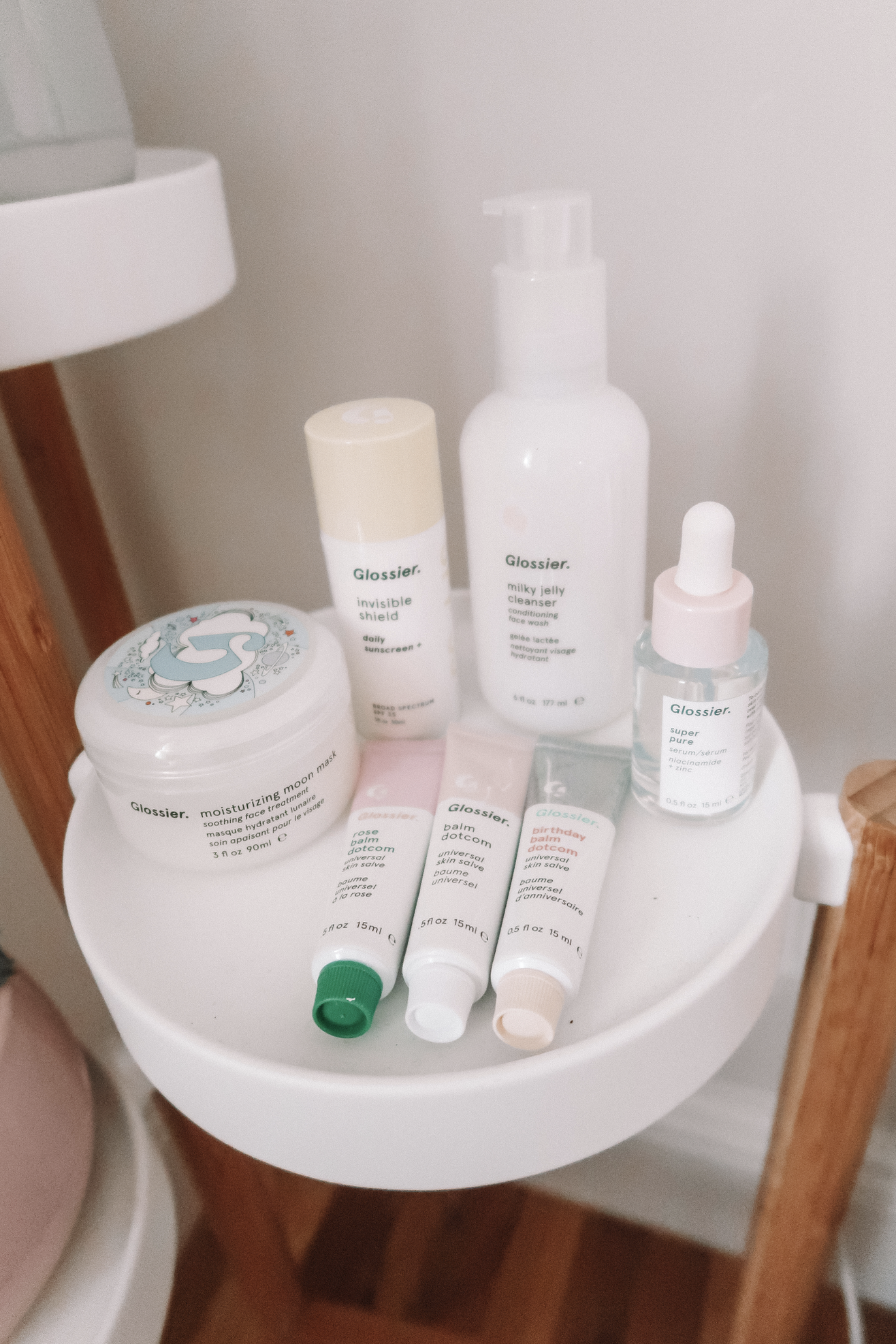 I've been DYING to try Glossier products for the longest time, but I've been afraid to do it without getting to interact with the product first. Luckily, I happened to be in San Francisco for work when Glossier opened their pop-up shop at Rhea's Cafe! I was so excited, and I got to firsthand check out everything to pick what I wanted to try out. Since I did happen to be in town for the event, I did go a little crazy. Can you blame me? The way I'm justifying it is that because I'm trying them out, you guys don't have to… Makes sense, right? Today I'm spilling all the deets: is Glossier worth the hype?
I had heard some pretty good things about this cleanser, before I got to try it. It's supposed to be super good for removing makeup, and also acting as a gentle cleanser. The way that the Glossier rep explained it to me is that you're supposed to be able to use it dry or wet. To be totally honest, I don't love it. This was one of the items that I ended up snagging "just because." Definitely not my favorite cleanser- I found myself having to go back with a different cleanser to wash off makeup. I prefer a one-go type of cleanser, so I'll probably end up giving it away.
This is Glossier's sunscreen! I love how incredibly smooth this formula is. A lot of SPFs tend to take a while to rub in and soak into your skin, but this one soaks in right away. If you're in the market for an affordable SPF, this one's a good one!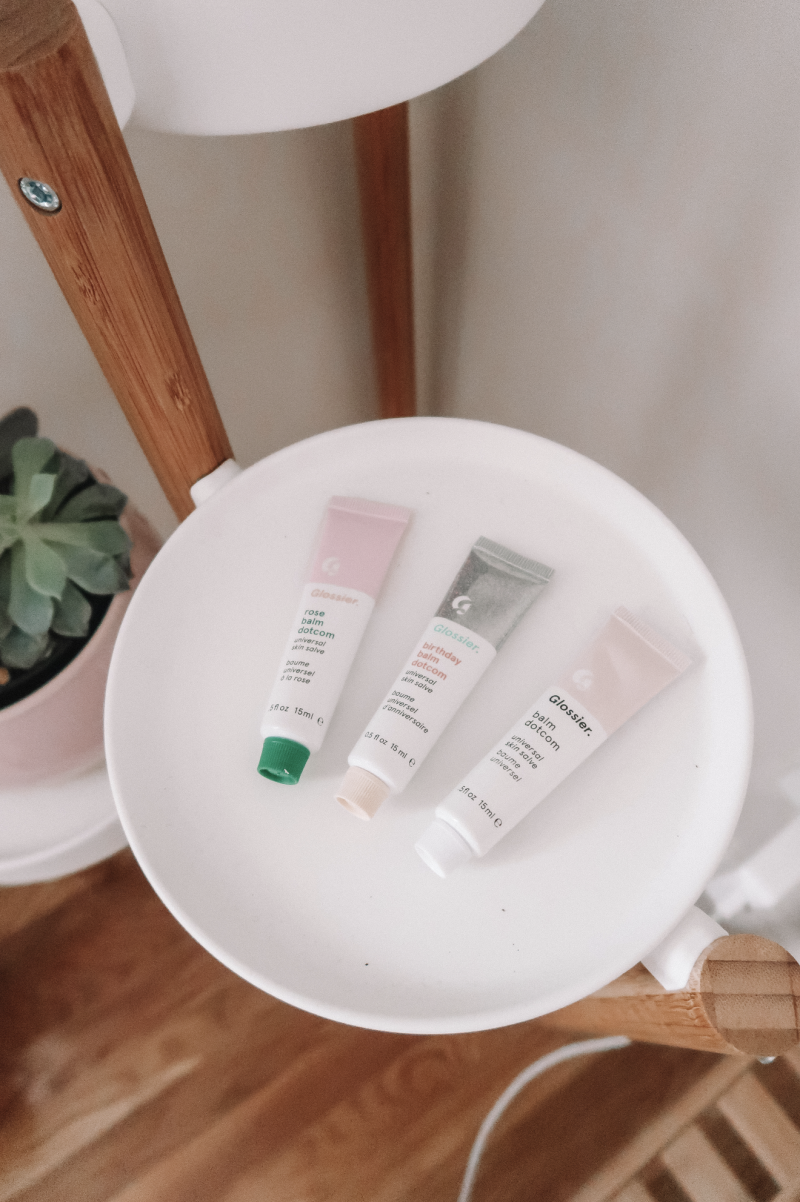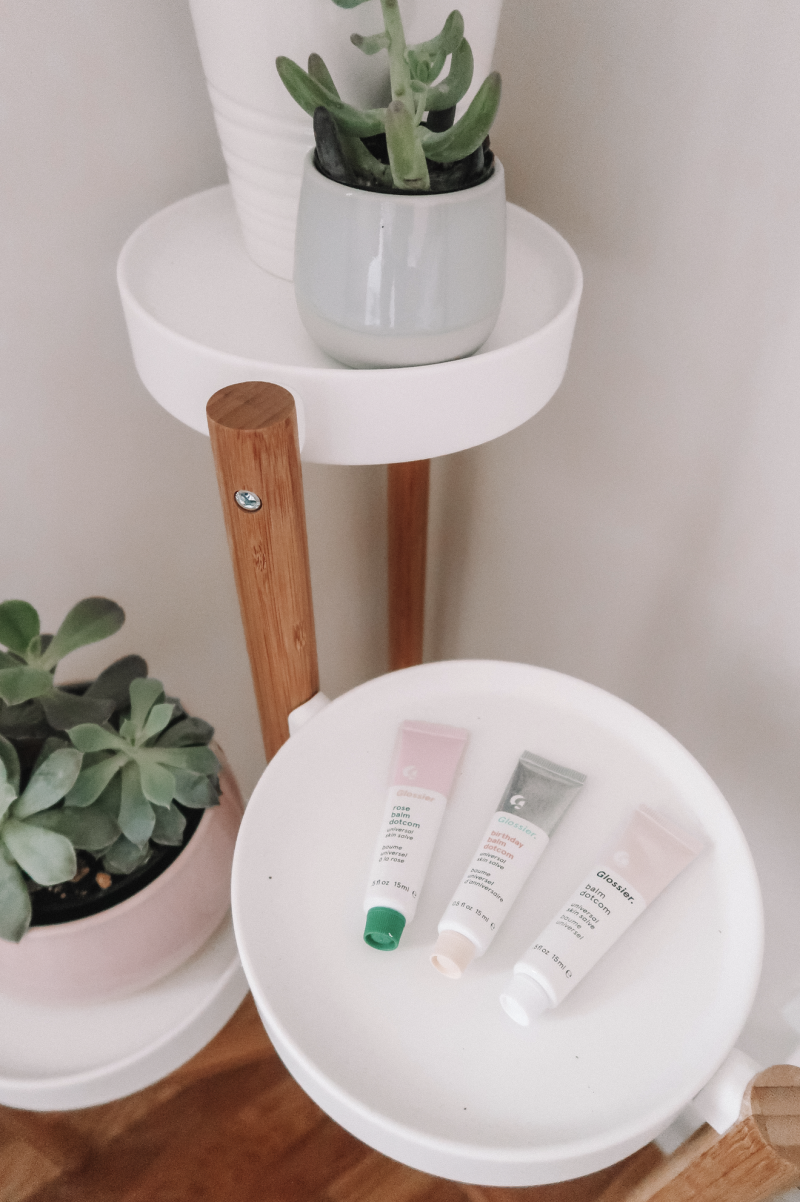 Okay so I went a little cray with the Balm Dot Coms… I'm always on the hunt for new lip balms, and when I got to try out the formula in person I fell in love! I've been wearing them nonstop. I picked up the birthday flavor, rose, and the original. My favorite so far is the Rose- it has just the slightest tint of pink, which helps when I leave the house with no makeup on.
Ah, impulse buys… This one was SUCH an impulse buy, and honestly it's just been sitting on my counter since. Sometimes packaging and good prices just gets the best of you, and this was the optimal example of that. I've tried it maybe once and haven't really seen anything stand out. I'd say skip this one- you're not missing much.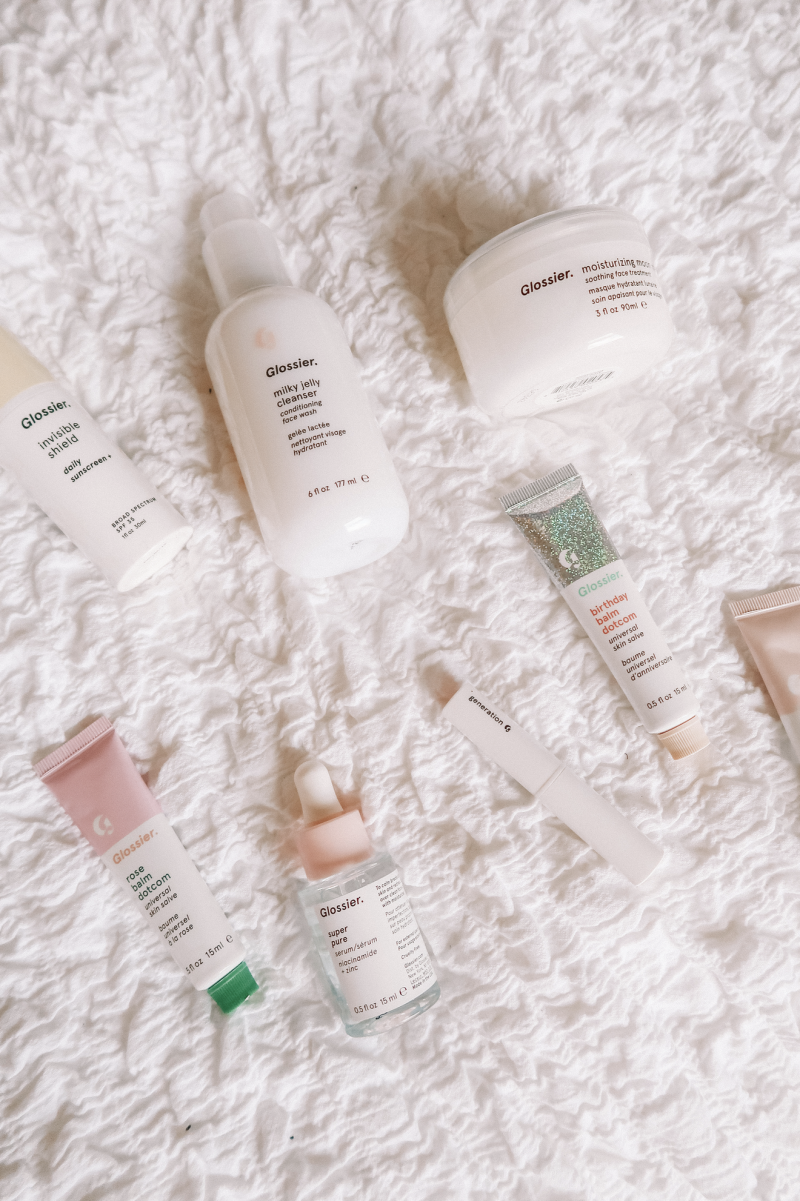 If you're a big fan of slick, oil-based lip products that aren't matte, this product is not for you! I personally love the "bitten" natural lip effect, so I love it so much. However, for it to look good you have to make sure your lips are hydrated. Otherwise, the color just emphasizes dryness.
I actually really enjoyed this mask! The scent is mild and fresh, and I actually do feel that it makes a difference in my skin's hydration. If you travel a lot, this one is a good one to keep in your bag to apply on the plane. However, if you already have a ton of masks, I don't think it's necessarily worth running out to try.
What are your favorite Glossier products?! Are there any others that I should try for next time? I think overall, from my experience, I had a lot better luck with their makeup than skincare. I'm hoping they come out with more eyeshadows and lip products. If they do, I would definitely try again! However, do I think their products are revolutionary? Not so much. If you're a sucker for packaging and/or just curious, I think it's worth a shot. However, I'm not going to lie. There are a ton of amazing products that you can find for cheaper, that are way better than the Glossier ones. Just a thought…