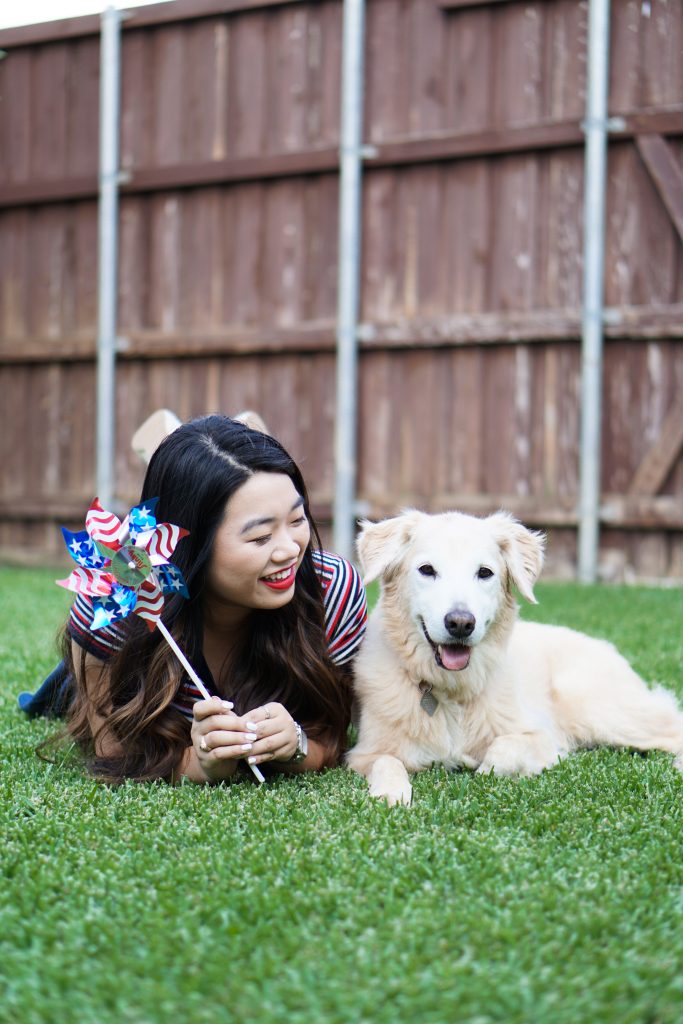 EEEK! Y'all, I'm so freaking excited that it's that time of year again! Obviously Christmas is my fave holiday, but 4th of July comes in at a close second. Maybe I'm biased because summer's my favorite season (obvi) but I mean… good food, pool time, & fireworks. What more could you ask for, am I right?

 I'll be spending my Fourth of July weekend in Downtown with Akash, having a little vacation in our own city. I'm so excited, y'all! As I'm sure y'all are tired of hearing, I've had a crazy month & honestly I'm just excited to have a relaxing weekend with my sweet boyfriend, exploring places we haven't seen in Dallas. Since I was born and raised in this city, sometimes it feels like the Dallas area is pretty small. BUT actually, Dallas is pretty freaking big, and there's a lot to eat & see! Hopefully we'll get to do some touristy things & eat some yummy food- don't y'all worry, I'll be shooting outfits & sharing what cute places we find over on my Insta stories!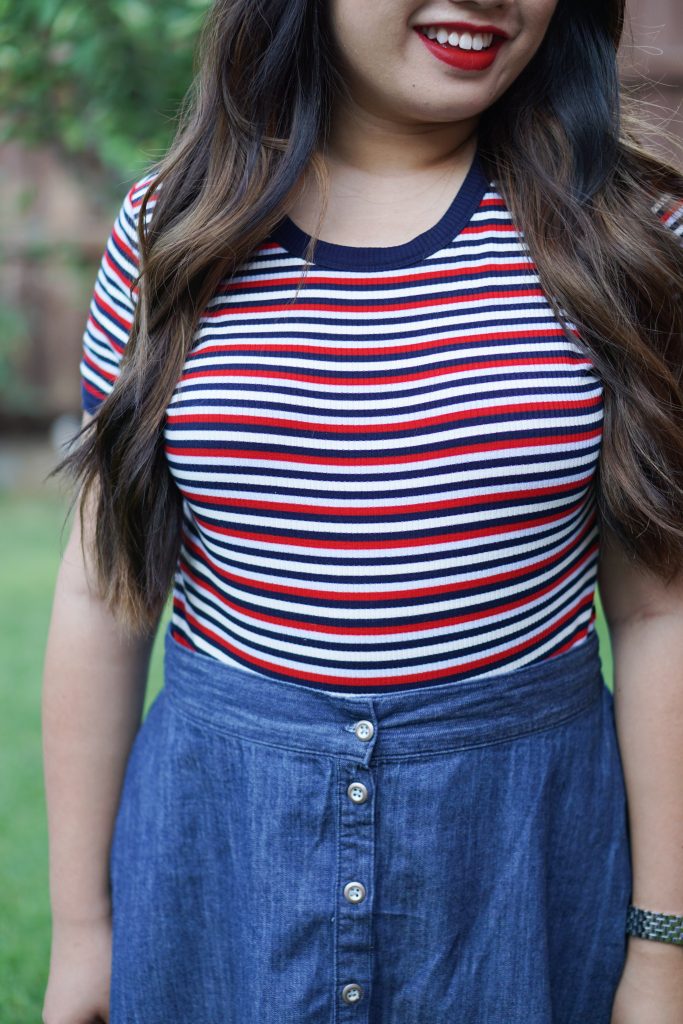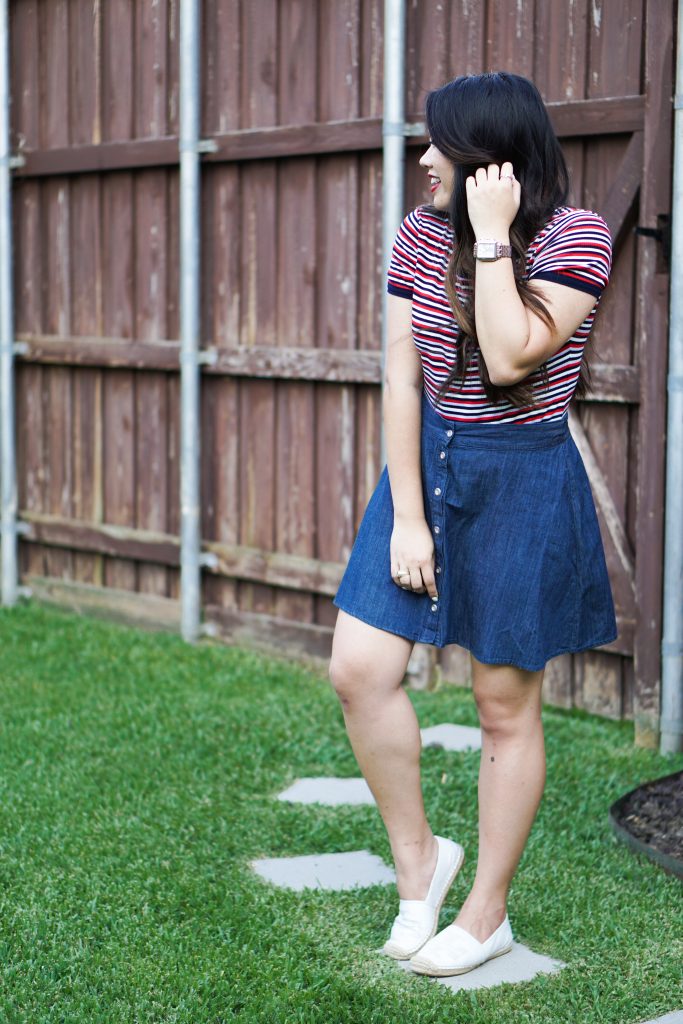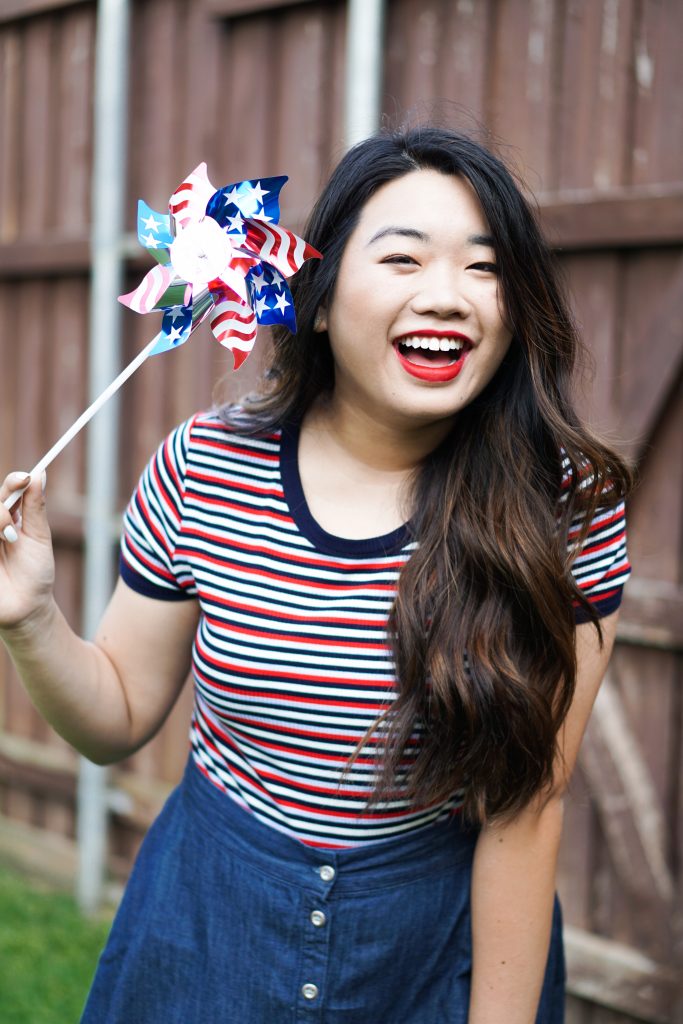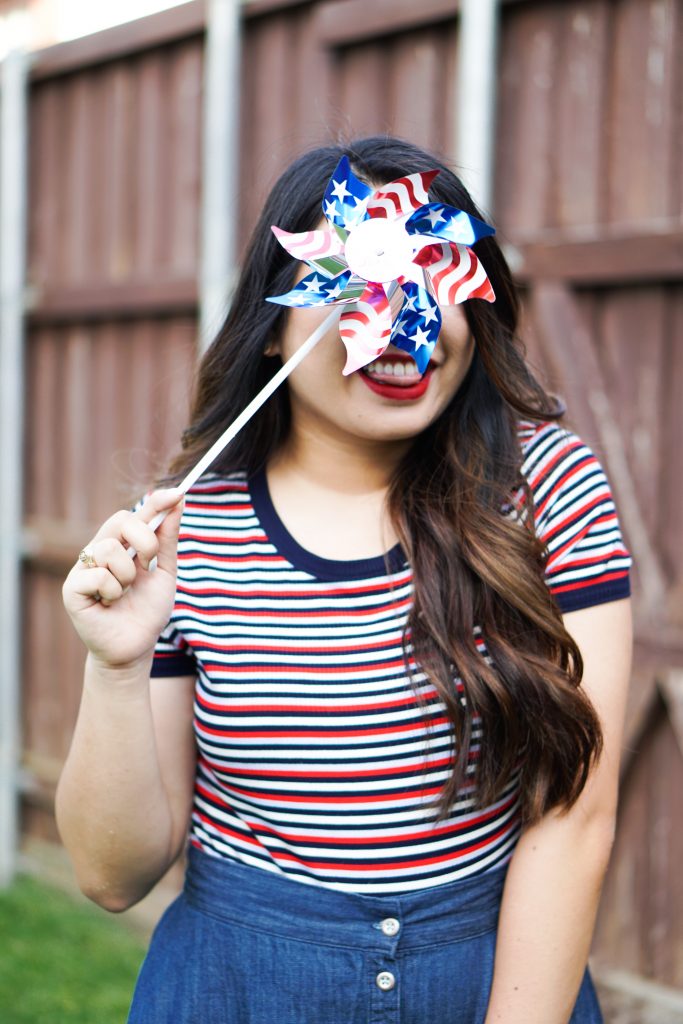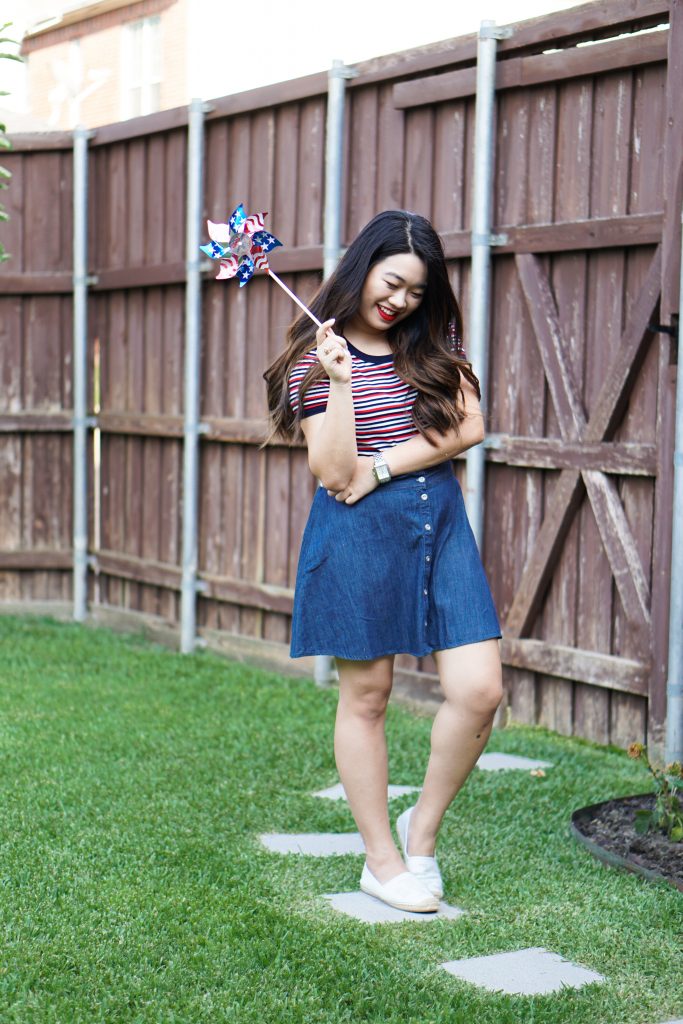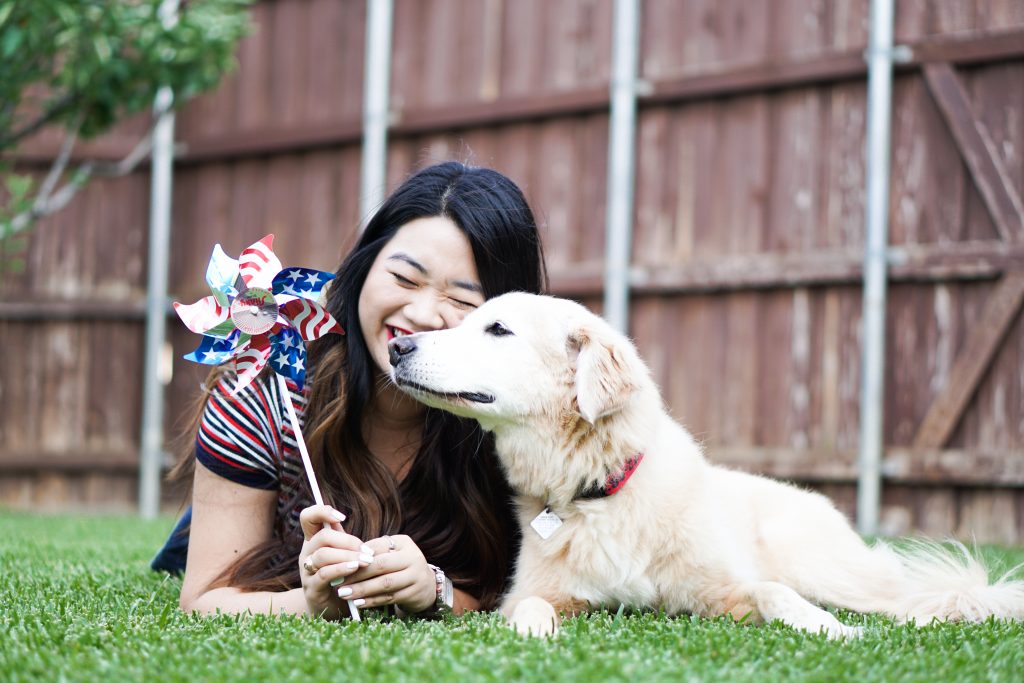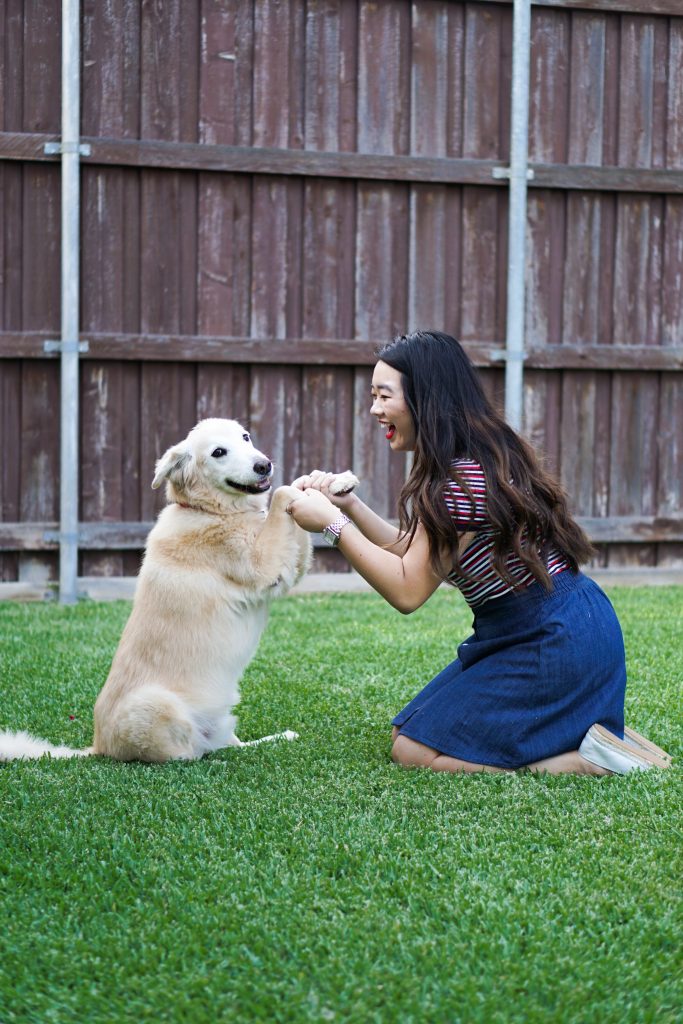 Bodysuit // Skirt // Espadrilles
Now onto the outfit inspo! I love how the #1 thing most of us girls think about when we're planning for our July 4th celebrations is what outfit we're going to wear- LOL. I'm a huge fan of dressing to a theme, & the 4th is no exception. I've rounded up a ton of super cute pieces (including some fun swimmies for those of y'all going to the lake/beach/pool!) that are totally RW&B, for those of y'all who are still looking for an outfit to wear this weekend!
As for the outfit I'm wearing, both pieces in this look are under $30!! This bodysuit alone is under $10- crazy, right? I'm not going to lie to y'all, I'm not the biggest fan of bodysuits… the whole process of going to the bathroom gets overcomplicated, & it's honestly just not the most comfortable thing in the world. However, I can actually bare with it when I wear this bodysuit, since the material is super stretchy and soft. Plus, under $10- you can't beat it.
So that's pretty much it for this post! Let me know what plans y'all have this weekend- I hope y'all have so much fun but be safe!! xoxo