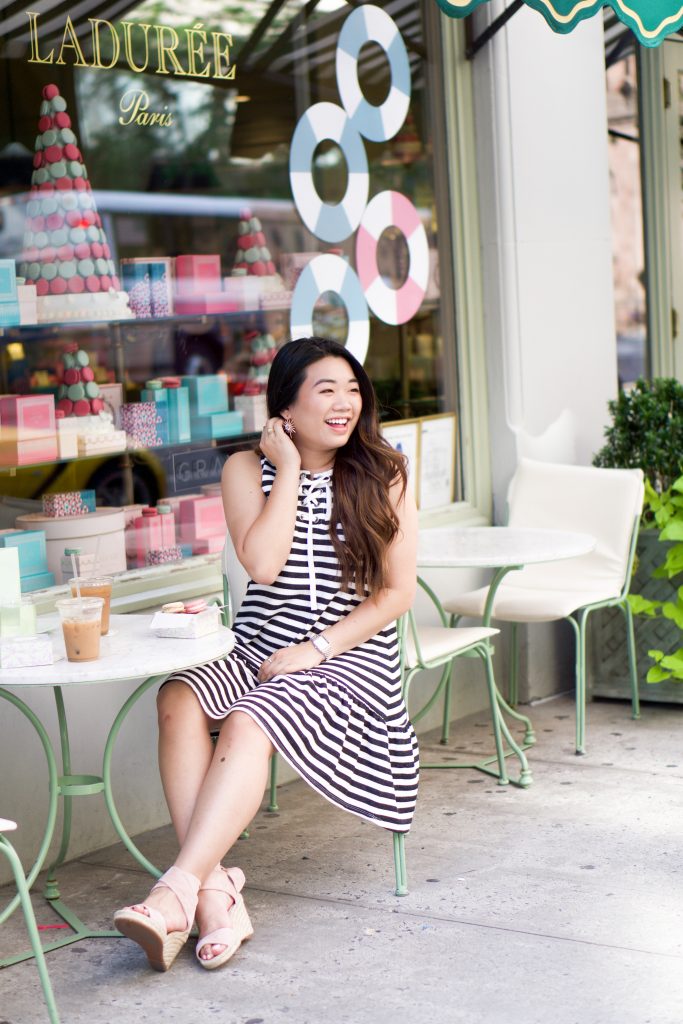 This past weekend while I was in the city I got to pretend for an hour that I was taking a trip to Paris thanks to Laduree in Soho! I haven't had the privilege of actually visiting Paris IRL before, so I guess Laduree will have to do… haha! Anyway, I wore this outfit on day 1 of my trip (which also happened to be my 21st birthday!) and absolutely loved it. It's really a great travel outfit if you're not planning to do a TON of walking- I was able to get the look of wearing heels, but I was super comfortable during our adventures walking around the city.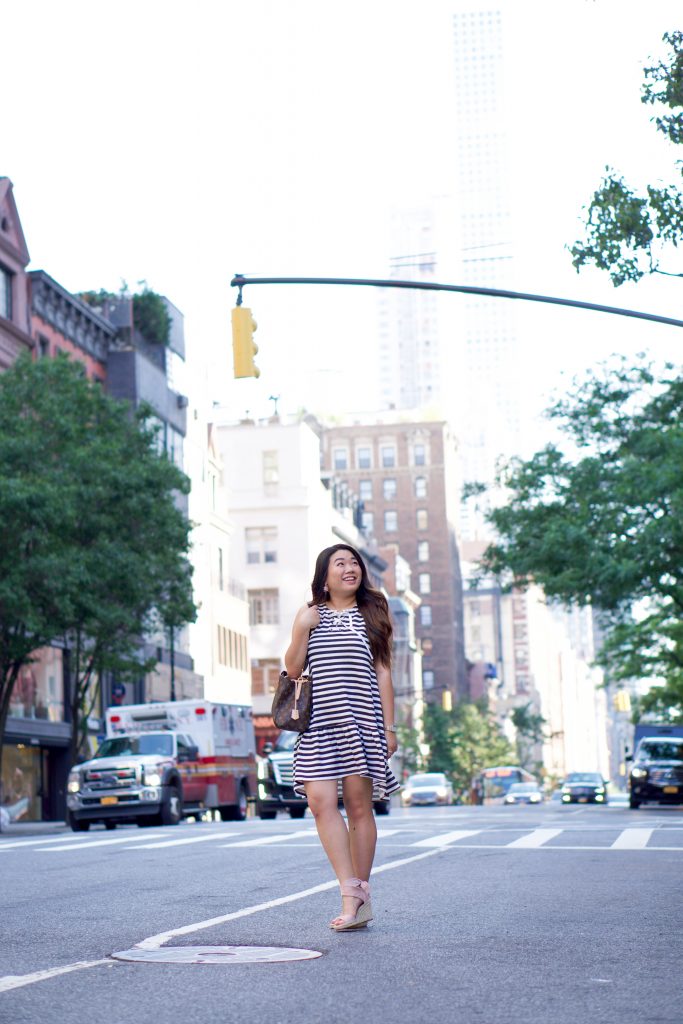 The material of this dress is probably the best part! It's made of a super unique jersey/sweatshirt material, and makes it so comfortable for when you're out and about. It's also thick enough to where you don't need to worry about wearing a slip underneath, and feels like a nice quality fabric. Did I mention it's under $70? Um yes please!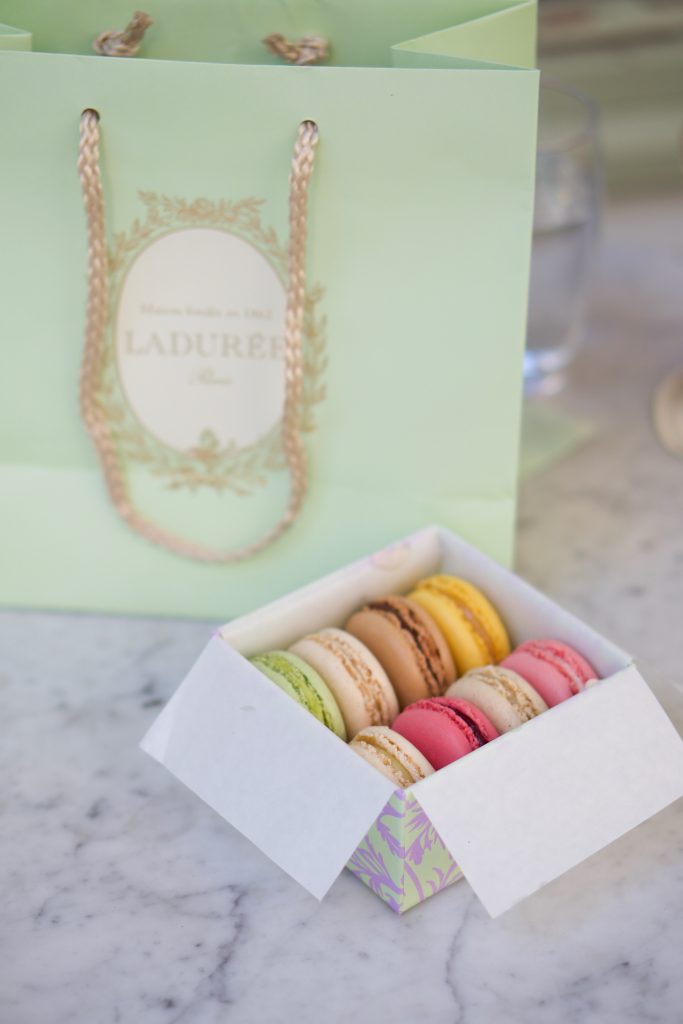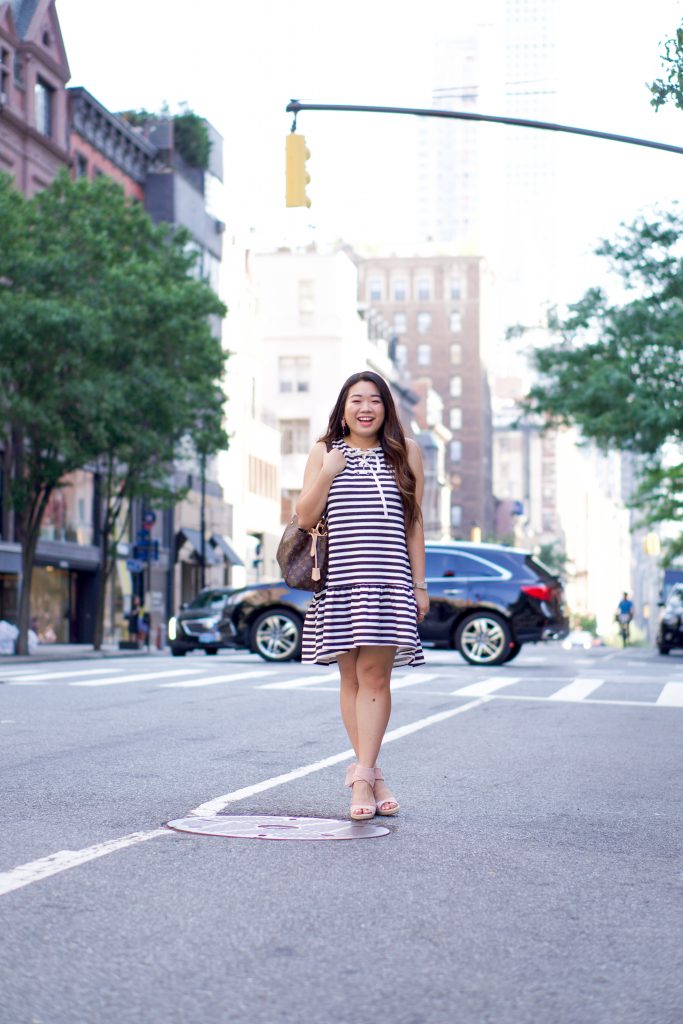 So I got a ton of questions on these shoes, and I'm seriously obsessed with them so I don't blame y'all. I've gotten a ton of questions about them at work too! It's a funny story because I originally saw these online, full price, and couldn't bring myself to spend $200 on them. A few months later, I strolled into Nordstrom Rack, and found the exact pair on sale for under $60. Crazy! I went ahead and linked them for y'all, so be sure to snag them while you still can. Unfortunately the pink pair I have is now out of stock, but they still come in taupe and black- so be sure to grab a pair!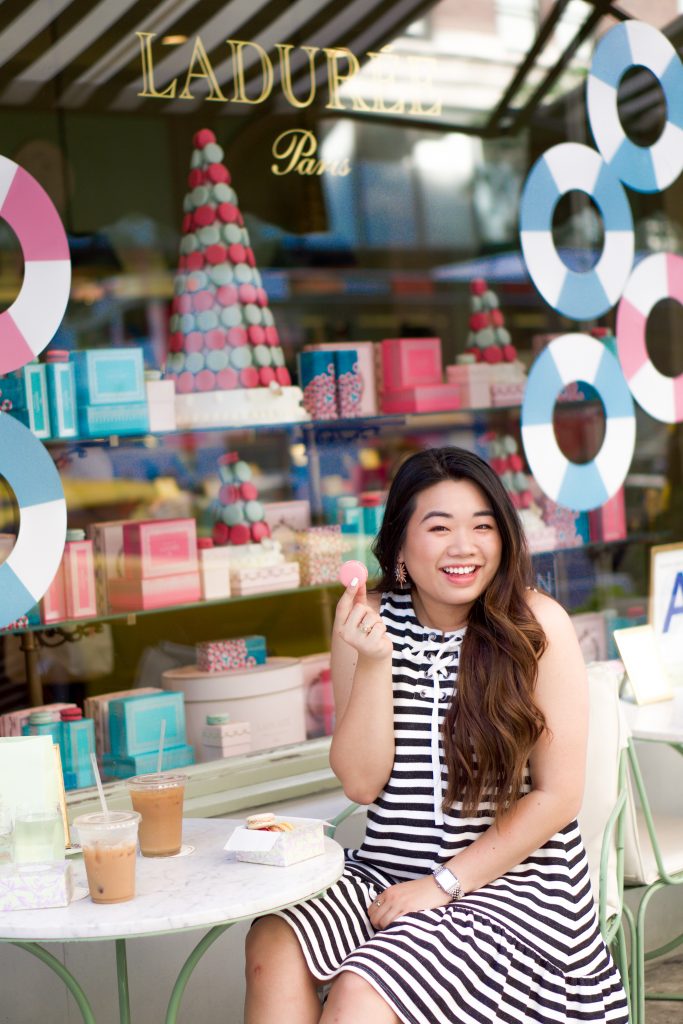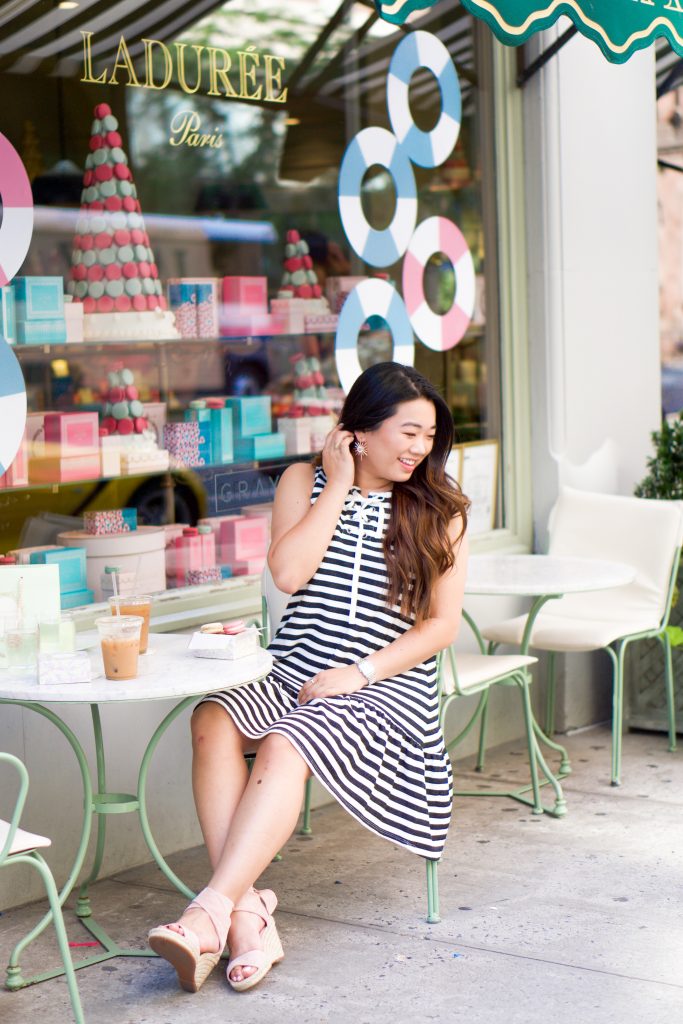 Now let's talk maracons… these babies mean business! They're a tad bit pricey at $2.50 a piece- I think a box was somewhere around $30? But how could I resist? They're so dang cute! Laduree had some amazing flavors too, that I was just dying to try. If you ever stop by though, I would greatly advise against getting the iced coffee- it was so extremely sweet I couldn't even drink more than a few sips. Speaking of, would any of you be interested in an NYC travel guide? If so, please let me know- I'd love to compile all my favorite places for you guys!
Until next time- have an amazing rest of the week friends!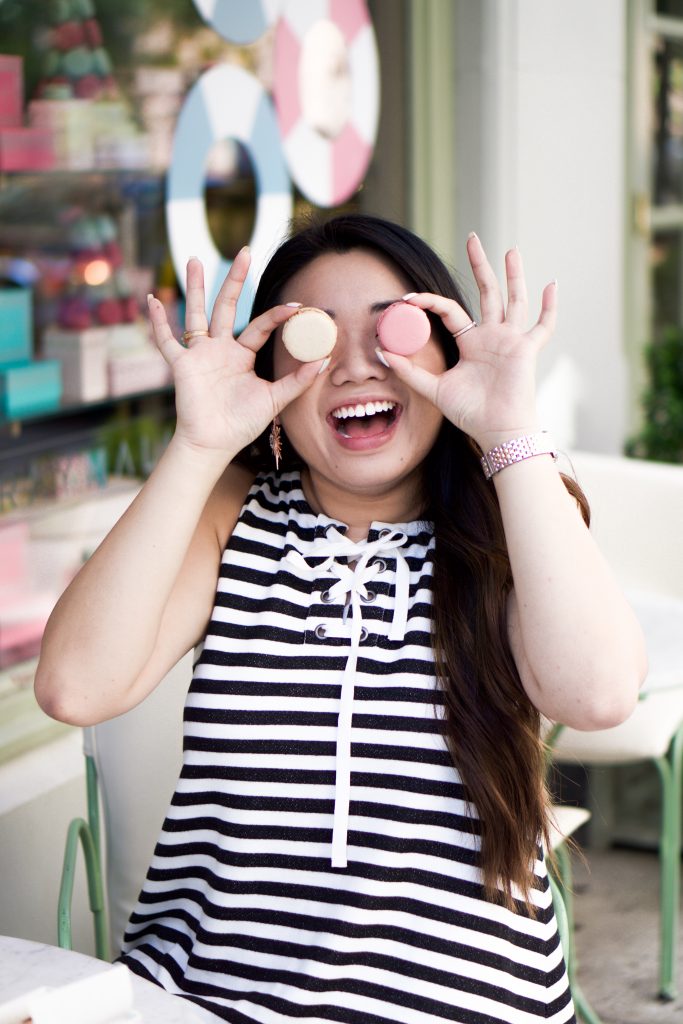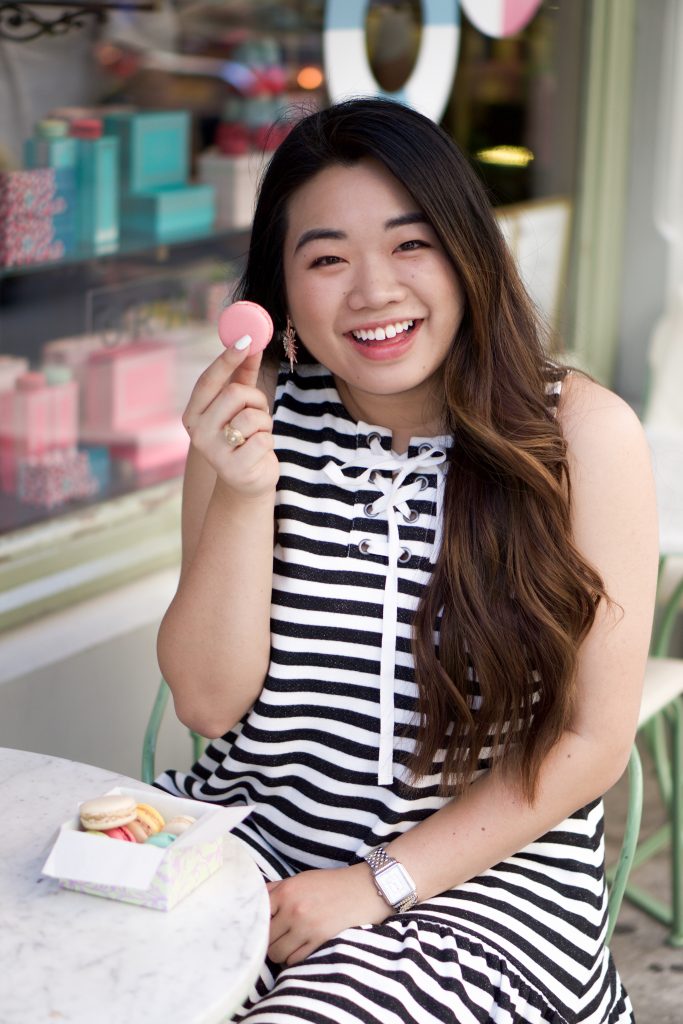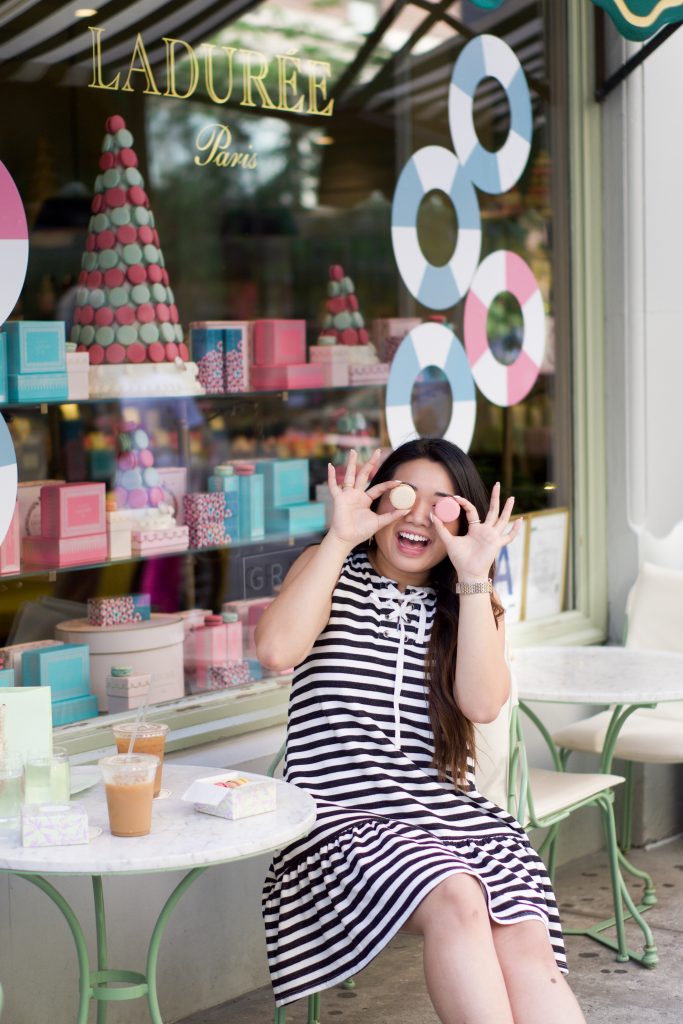 ho