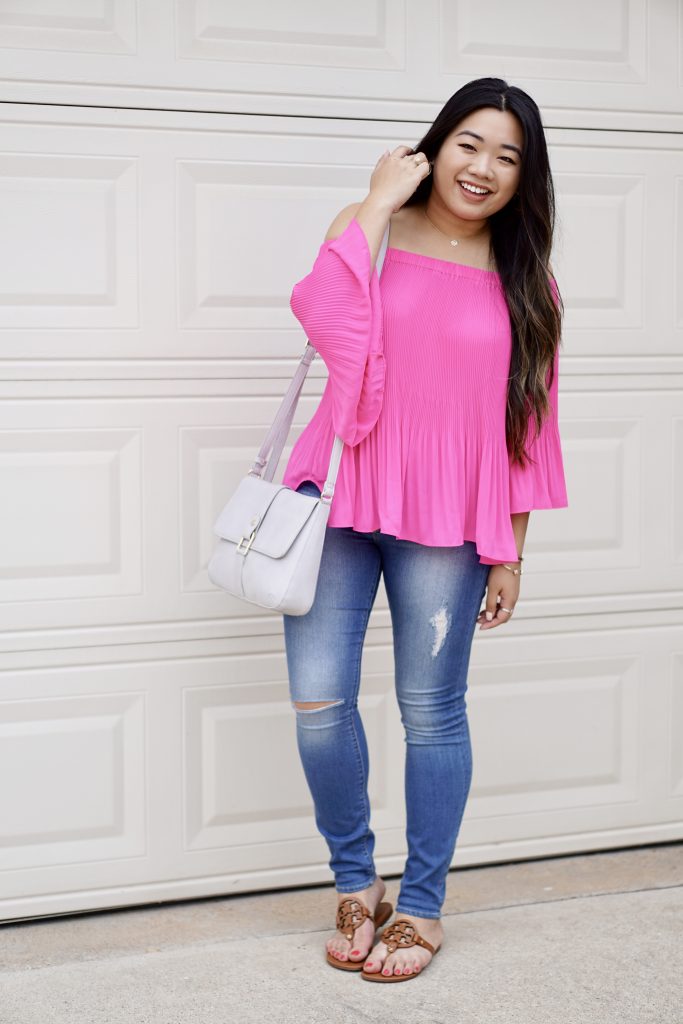 If this top doesn't put you in a good mood, nothing will! Seriously, how fun is this hot pink?! I love color, but I've realized I tend to stray away from bright neons like this. I have no idea why, because the minute I put this top on I couldn't stop staring. I might just have to pick it up in all 5 colors…. 🙂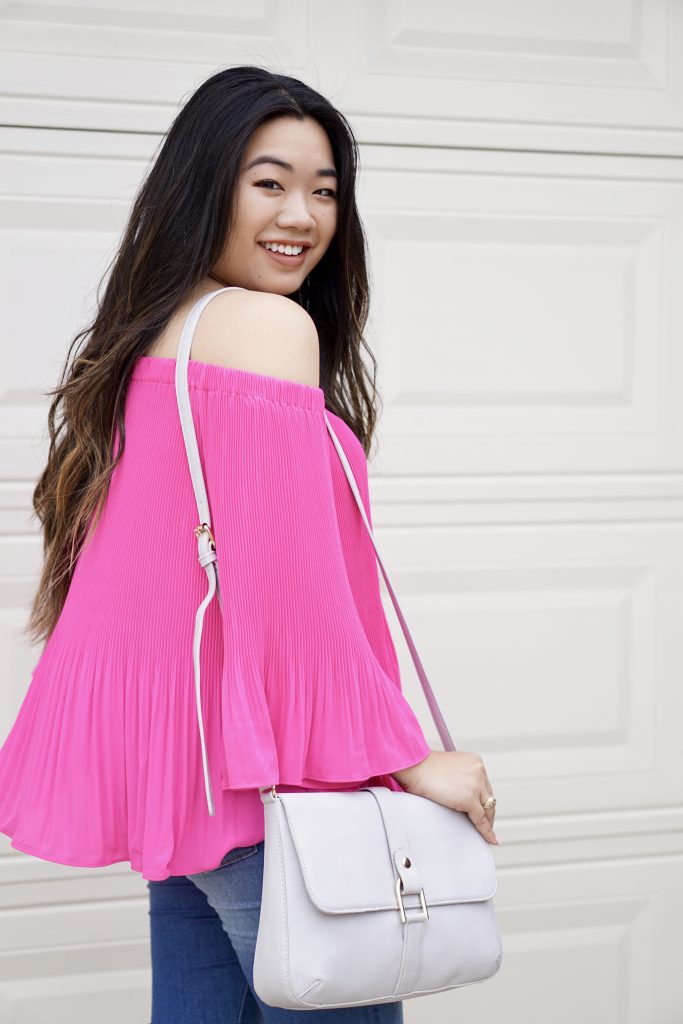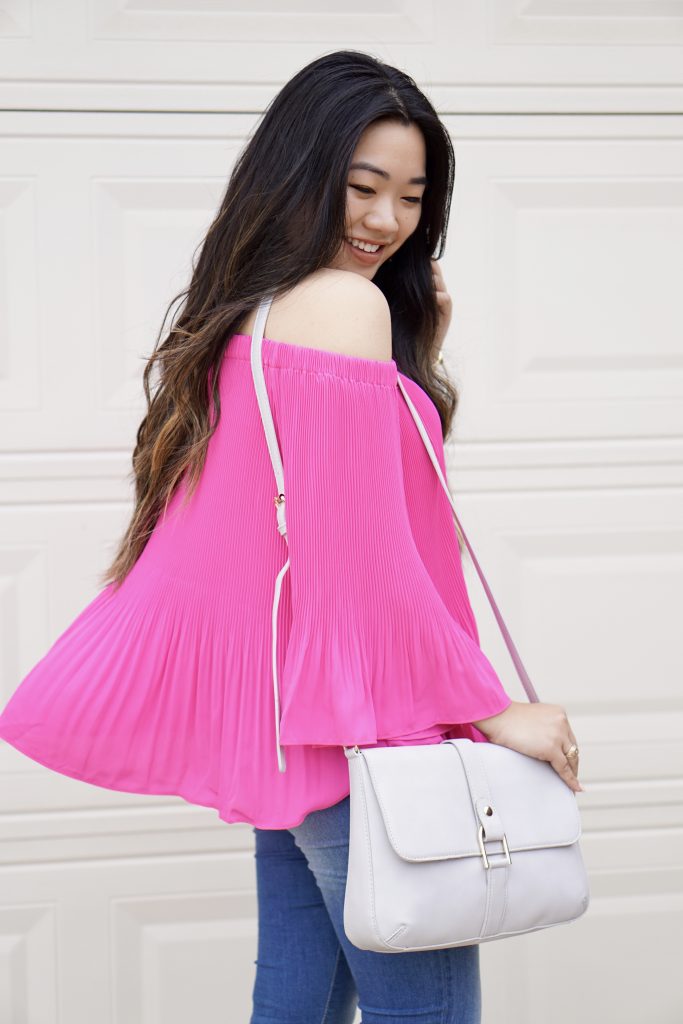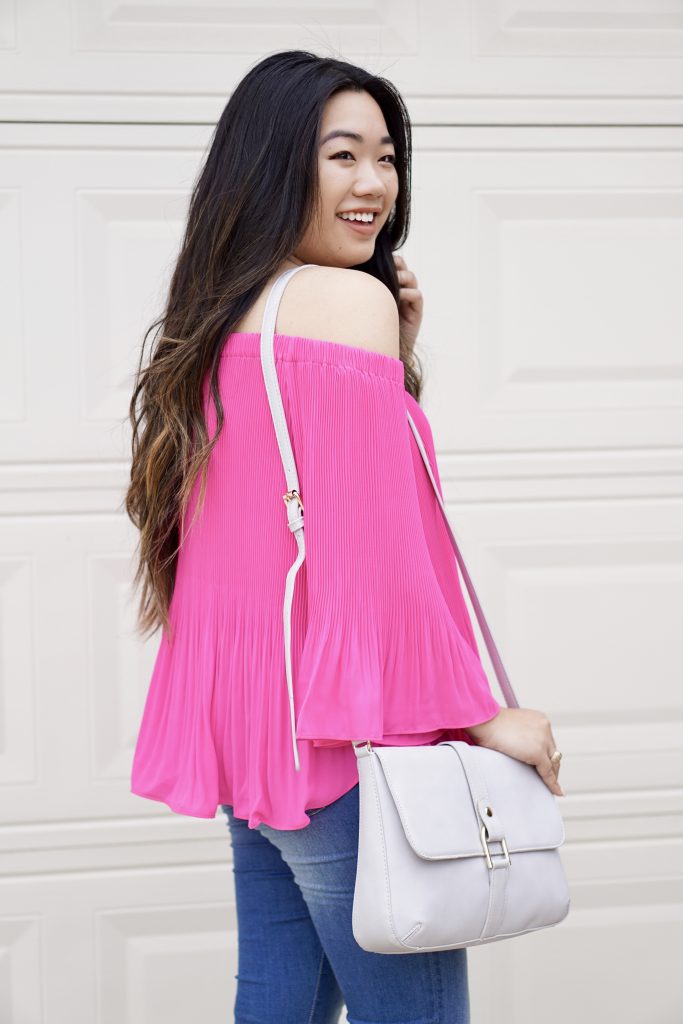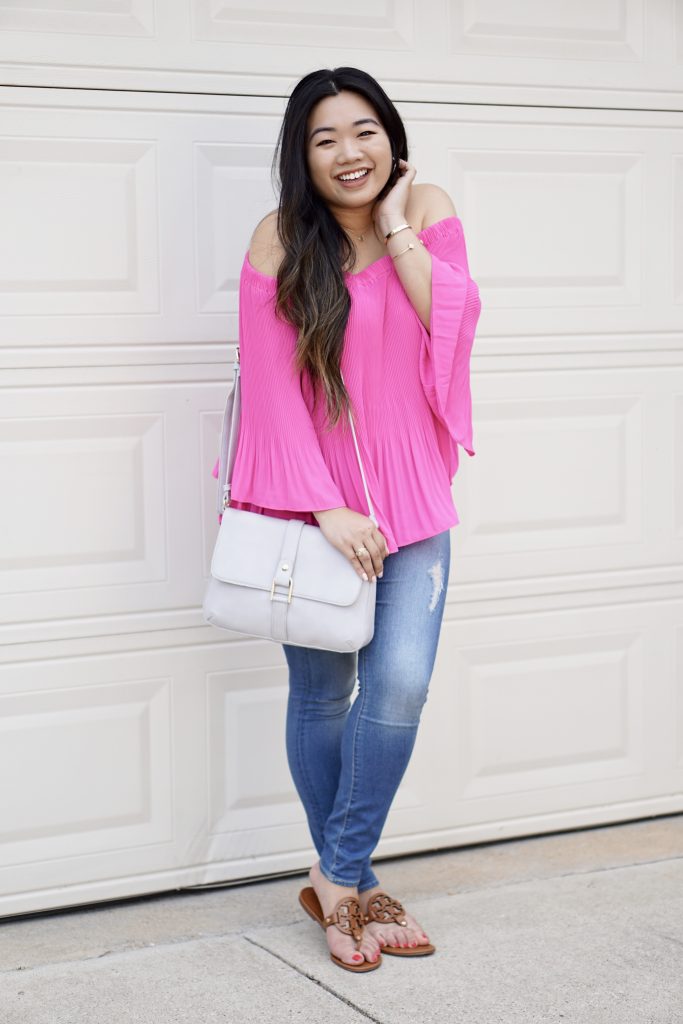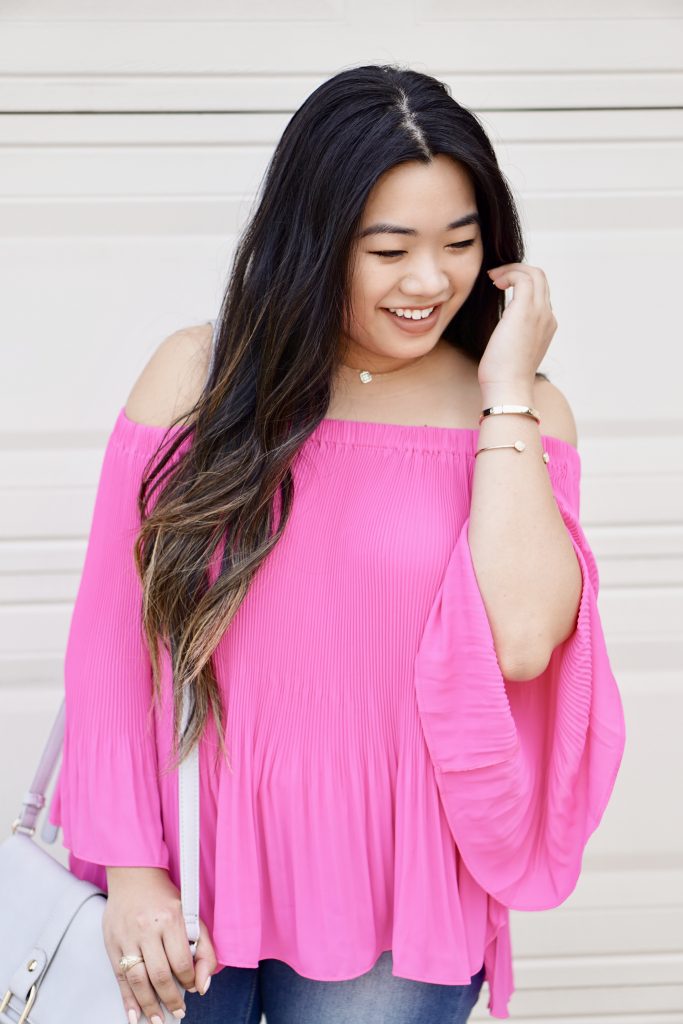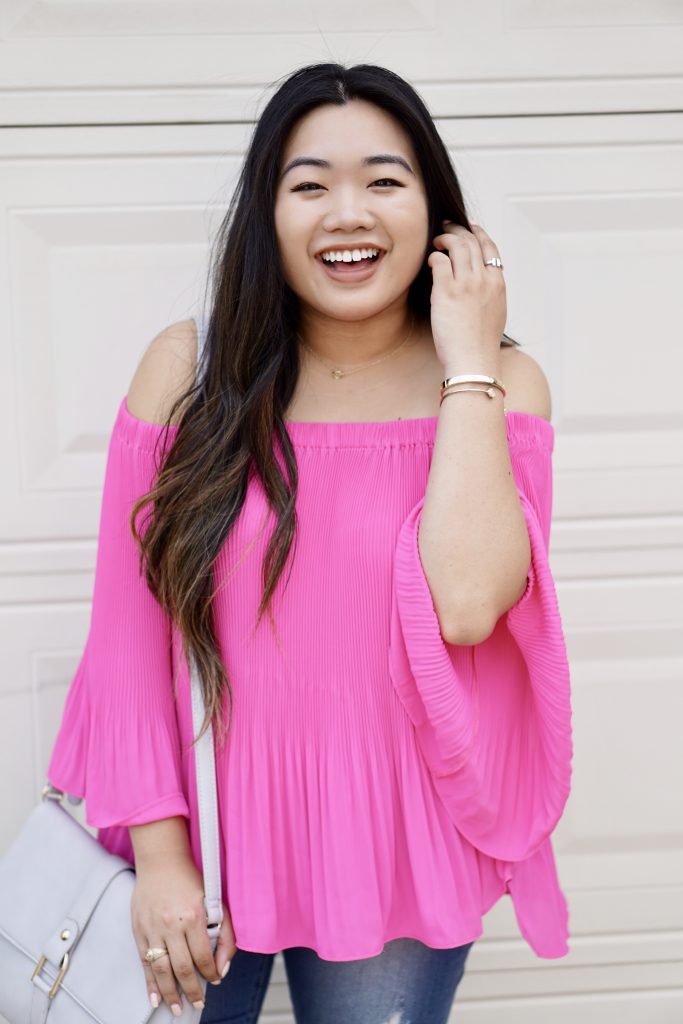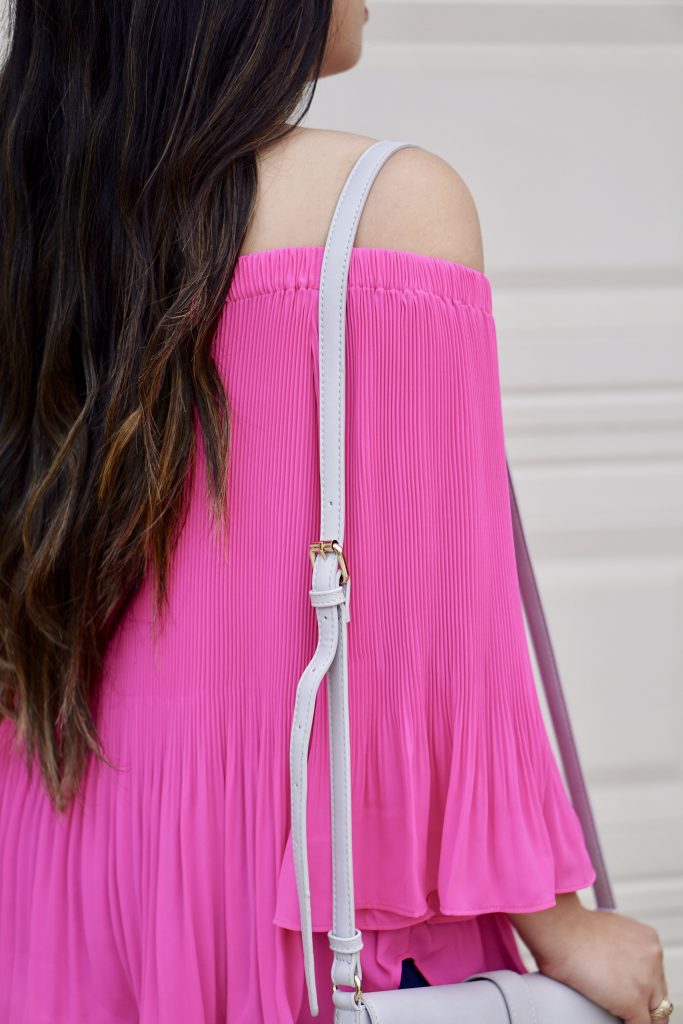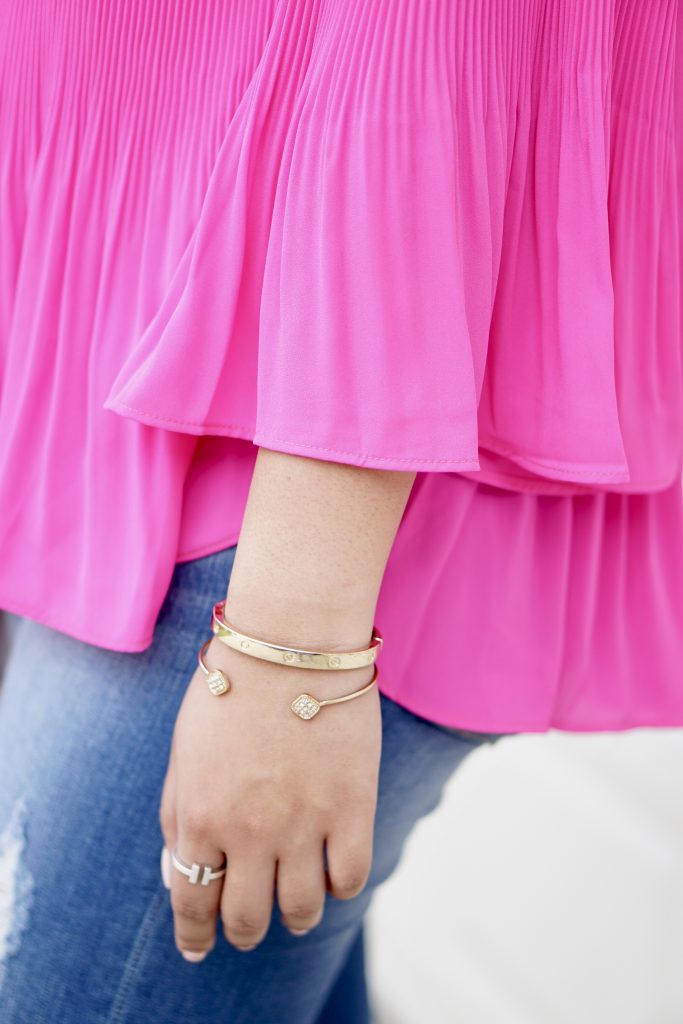 I'm obsessed with the way this top captures movement, too- as strange as that sounds. Safe to say I've found my favorite summer top- hopefully Texas weather allows me to wear it often without sweating my butt off in 100+ degree heat! PSA: the bag that I'm carrying in this post is 50% off right now, which makes it UNDER $20!!!
I hope all of you are having a great week so far! I've spend the past two days cleaning, unpacking, and running errands- super fun, in case you couldn't tell (lol.) This Friday, though, I'll be getting lash extensions for the very first time at Lash Savvy in Frisco, Texas. I'm SO stoked about this collaboration- I've gotten quite a few questions about lash extensions (whether I've tried them, if I recommend, etc.) and now I can finally share my thoughts on the experience! With that said, I'll be including a little Q&A from Jessica, the owner at Lash Savvy! So if you've ever wondered about lash extensions- whether it be the price, how it works, how long it takes- send them all over! 🙂
In other news, Friday's post is a really exciting one- I'll be having a super special guest make an appearance… any guesses as to who it is??? I've been working on Friday's post for over a month now, and I'm excited to almost finally be able to share with y'all. Seriously, you really won't want to miss this one! See you on Friday, chickees!
With Love, Summer
Shop this post!