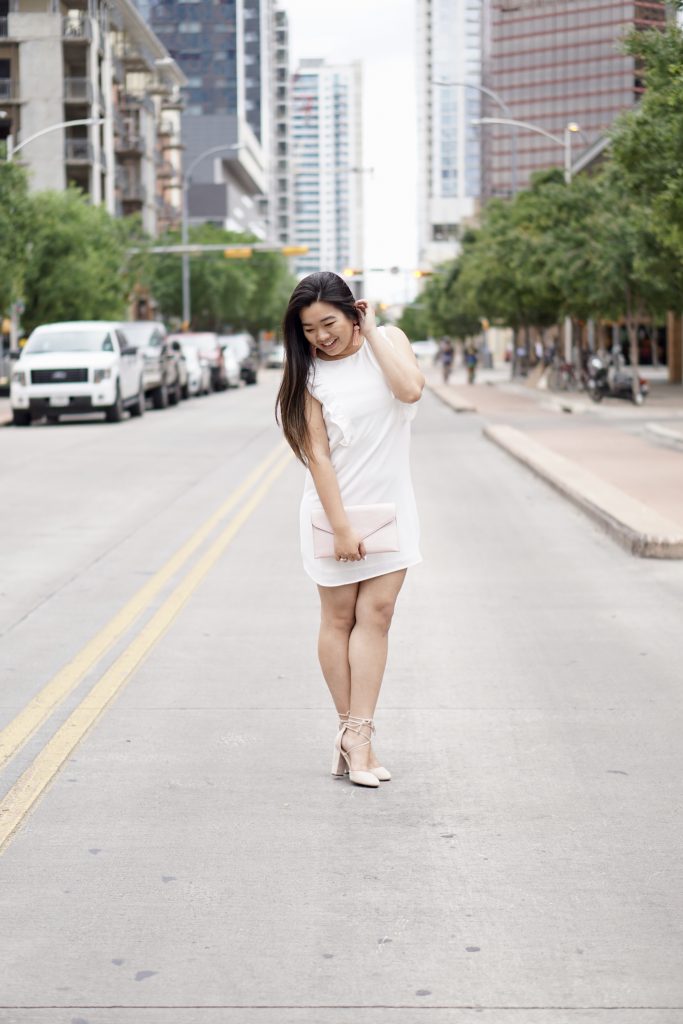 Happy Monday, chicas!! I feel like the weeks are just BLOWING by- it feels like just a day ago that I started off a blog post with a happy Monday! I hope you all had a great weekend, and hopefully a relaxing one.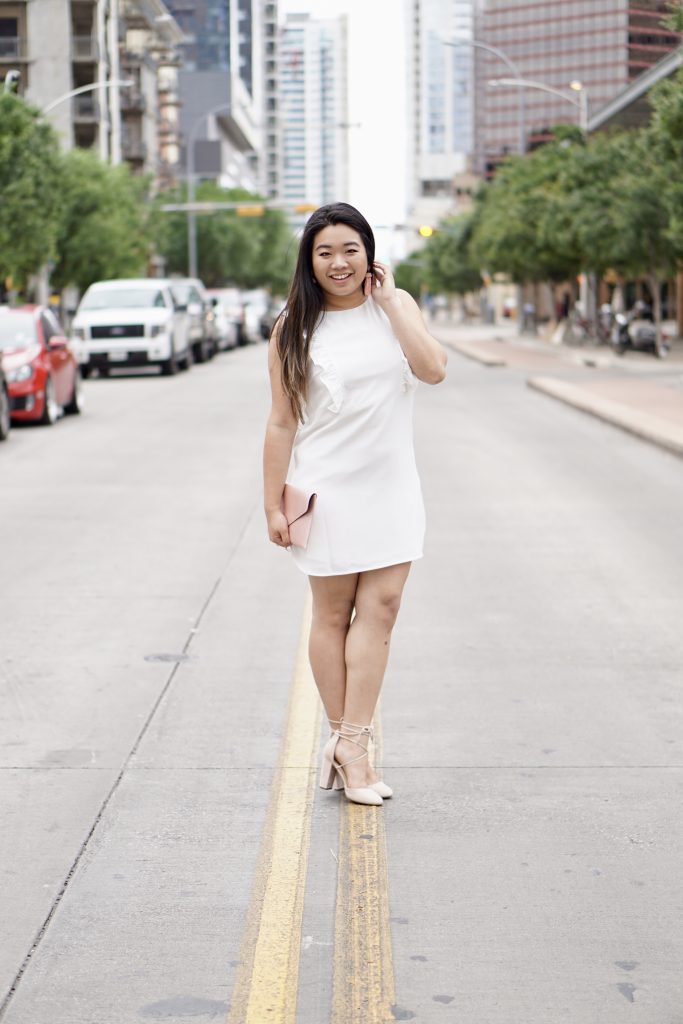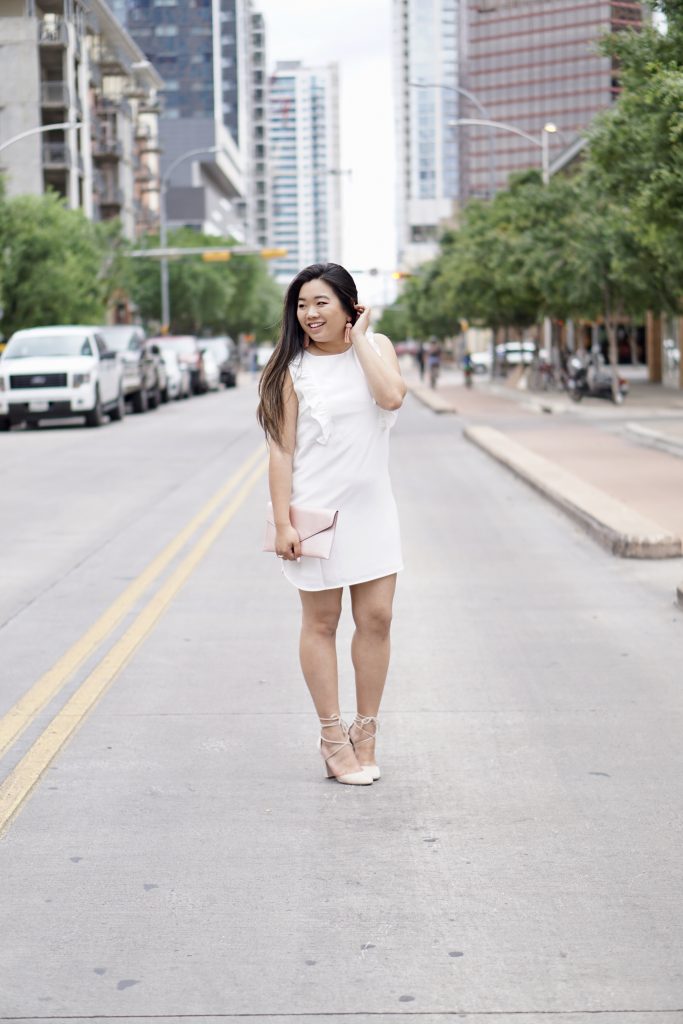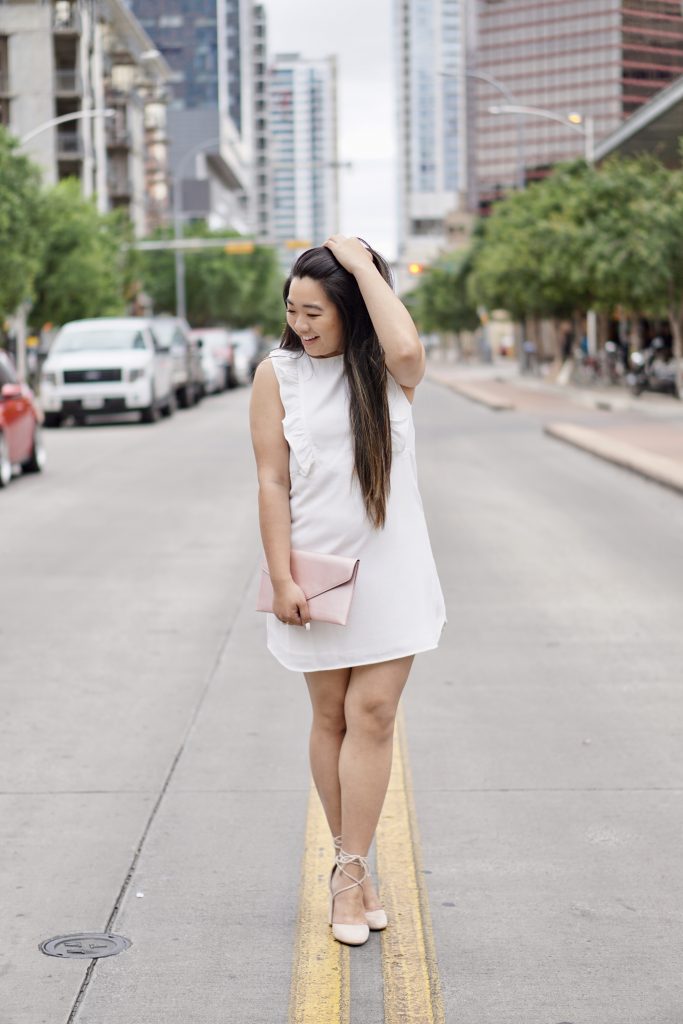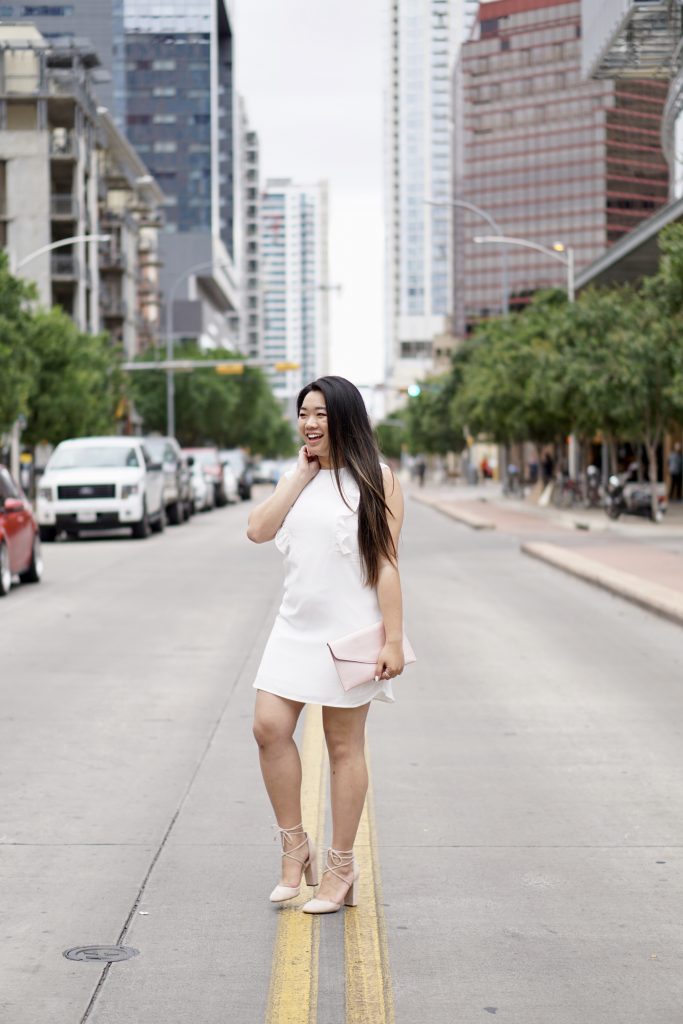 Dress // Clutch // Shoes (similar- I got mine at Ross) // Earrings (similar)
Akash & I took a day trip to Austin on Saturday, and it was a lot of fun, but I can't even tell y'all how happy I was to have a lazy Sunday just to catch up on work and clean up around the house. It's been a pretty rough week, since I was sick with God knows what for a whole 7 days. It's the worst when you're sick and you stay home yet you can't get any work done! Anyway, I won't bum y'all out with that!
Our trip was short and sweet, and we spent the day eating our hearts out and shopping- my two favorite things! While we were in the city, I found this most adorable dress at Nordstrom, and I couldn't help but take it home with me- the best part, it's under $80!! There's something so effortless yet chic about an LWD that I just can't get enough of, especially around summer time. The best part is that you can wear it countless different ways- casual/dressy, simple/accessorized. AND, if you get a simple LWD, it never goes out of style either! Definitely one of my favorite go-to looks of all time, that I wear to all types of occasions- birthday dinners, date nights, brunch, you name it.
One of my favorite ways to wear LWD's are with simple accessories that add a tiny pop of color, like these light pink shoes & earrings I paired with the dress. Two things that I already had in my closet, but when paired with this dress they made for a whole different look!
I'm linking a few of my favorite LWD options below, so if you're in the market for a new white dress check them out- they're all under $100!