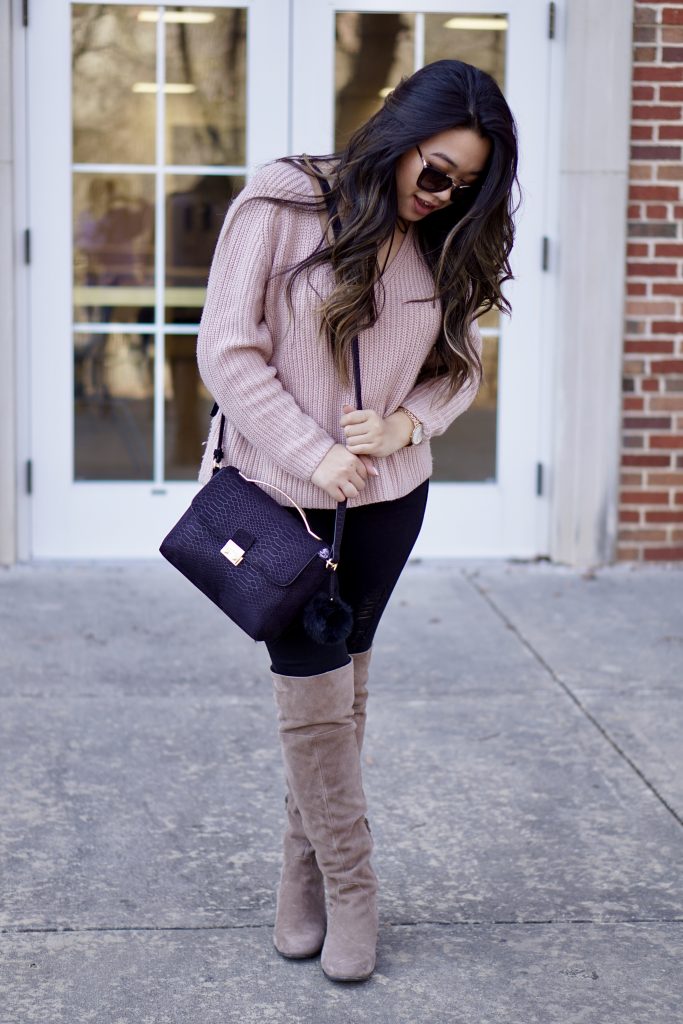 Outfit Details
SWEATER: BP // JEANS: Articles of Society // OTK BOOTS: Steve Madden // BAG: Betsey Johnson // SUNNIES: Prada // CHOKER: Charlotte Russe // WATCH: Michael Kors
Happy Friday, friends!! This weekend is my last weekend in Dallas before I head back to school in College Station. I'm not going to lie- I'm seriously bummed. I wish I could stay at home forever! No responsibilities, no chores, unlimited food prepared for me on command, snuggle time with my puppy… I never want to leave!
I can't believe I only have two semesters left at Texas A&M. On one hand I'm excited for what's to come but on the other hand I'm also really dreading going back to College Station. Even though everything looks pretty grim right now, I'm trying to look on the bright side and get myself excited for the good things ahead. I'm excited for all of the blog posts coming your way, and all the cool content I have in store for all of you! My blog's seen a lot more traffic in the last few weeks, and it's been so amazing seeing the growth in our little family here. For all of you in college, let me know what you're excited for this semester. Any exciting trips planned for spring break? I want to know!
Have a great weekend, pretty ladies!