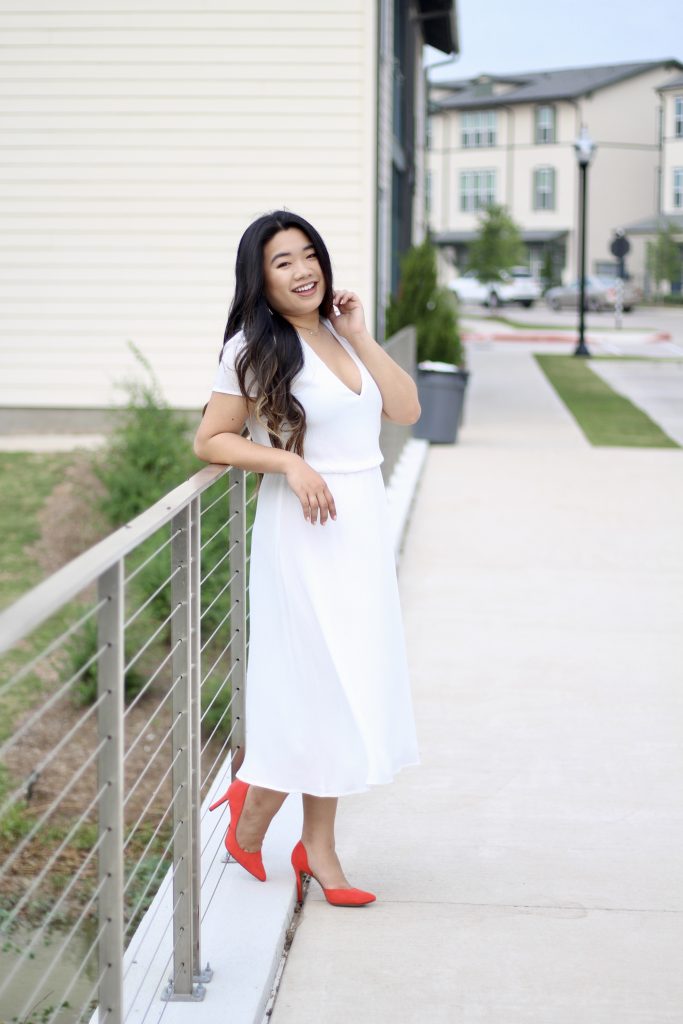 How gorg is this white midi dress?! I seriously can't get enough- I want to get it in every color. I've always wanted a flowy dress that I could twirl in, and I guess I've finally met my match. Y'all know how much I love a crisp white dress with a pop of color 🙂 Plus, this dress is under $70!!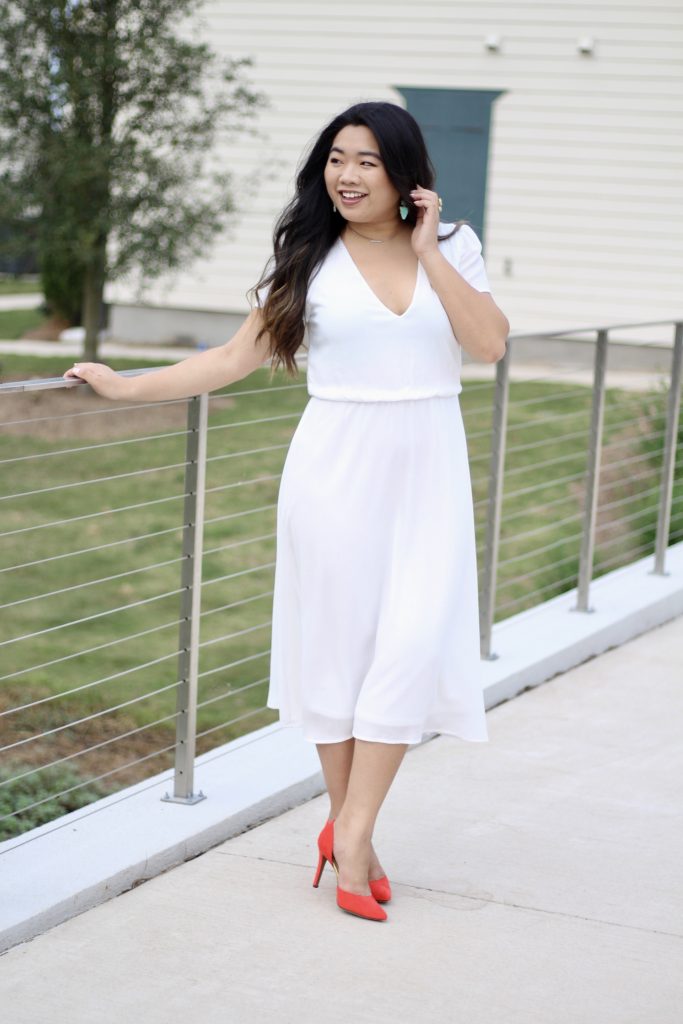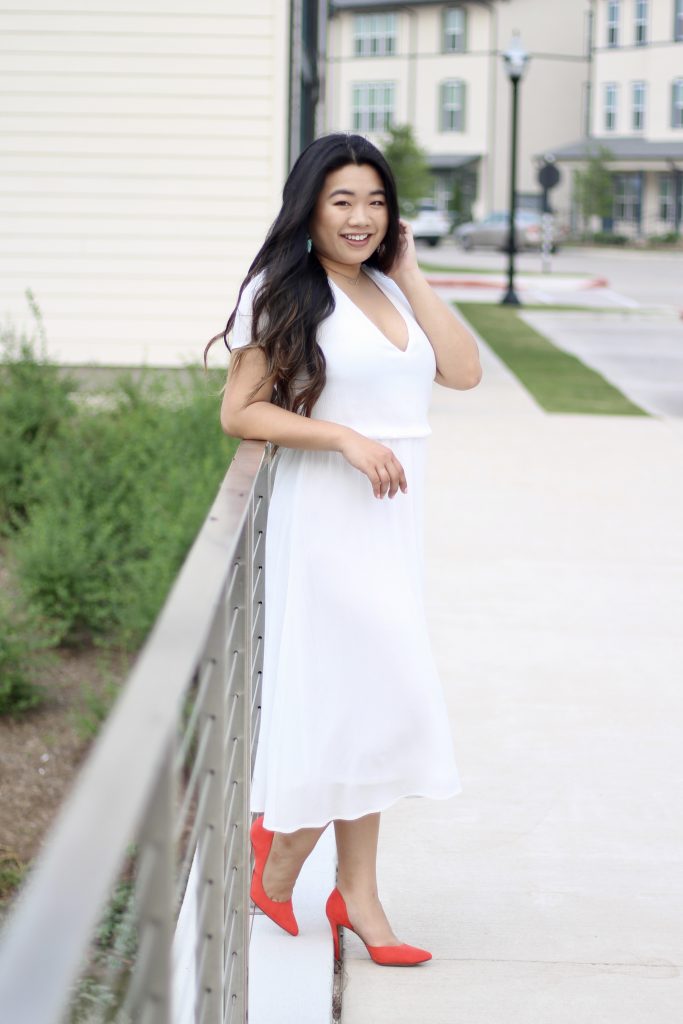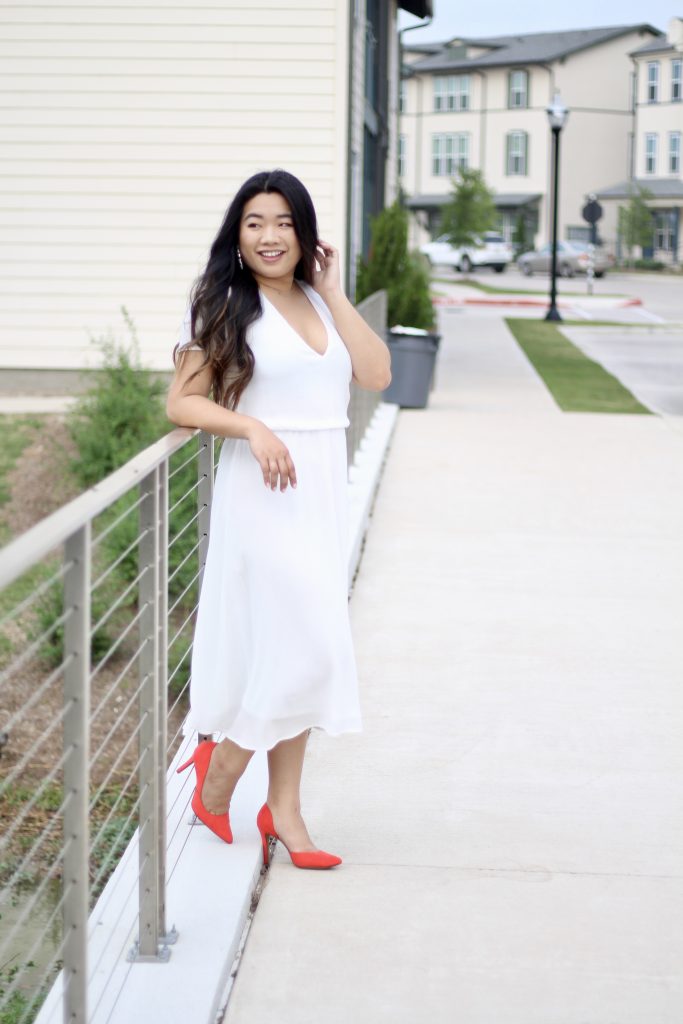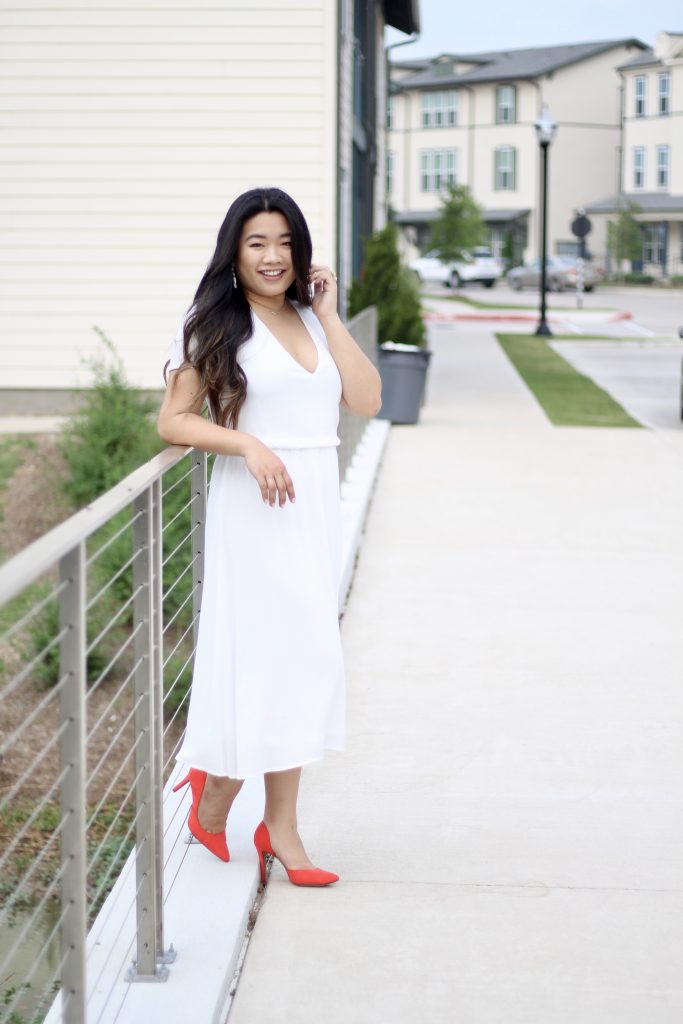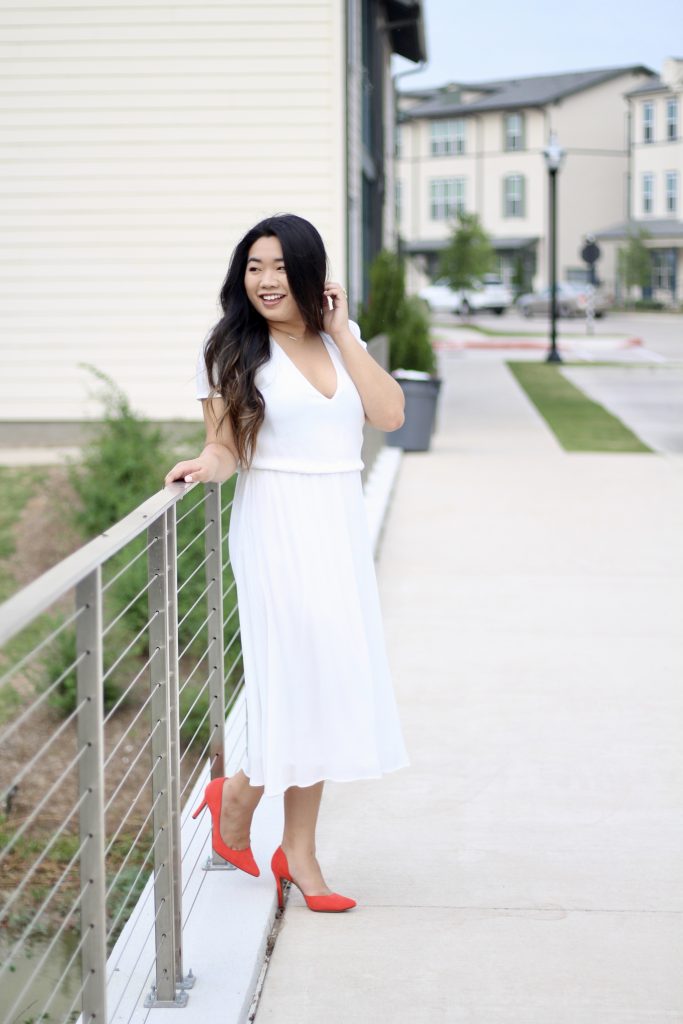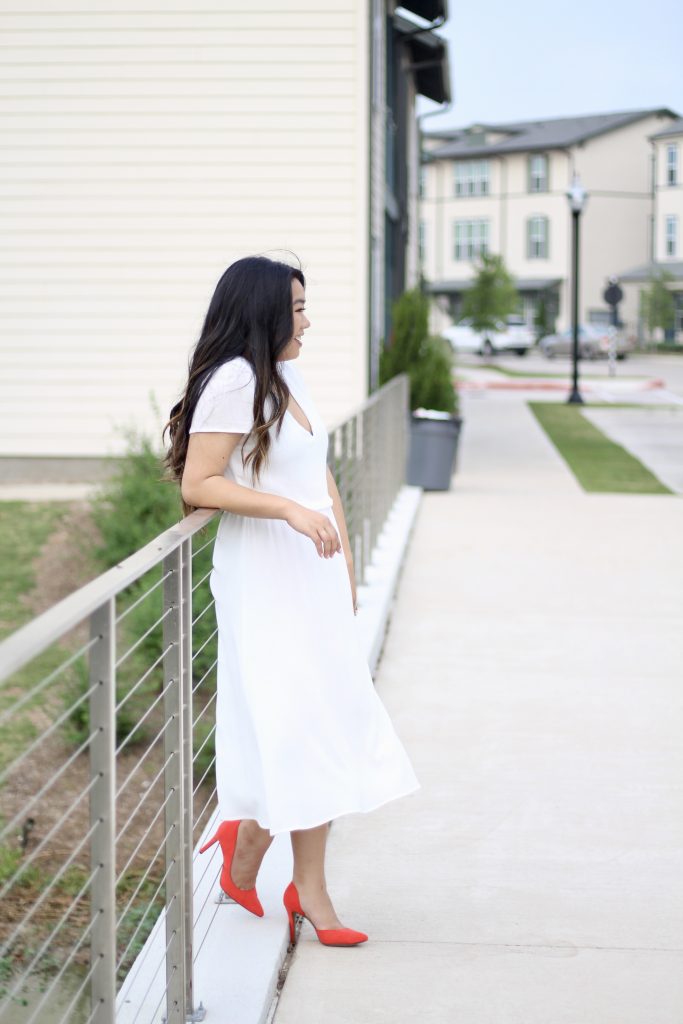 How was y'all's weekends?? I spent the majority of my weekend cleaning out a TON of clothes & throwing out a TON of junk, and I'm almost done. It feels so good to be (almost) clutter-free, you guys. I still have a ways to go before I can rid myself of hoarder status (lol) but it's a step! Probably one of the worst parts of being in college is moving all the time– it's so frustrating having to pick up and relocate every year! I'll be moving back to Dallas for the summer one week from today (YAY!) so I have sooo much to pack up.
Did you all have a good month? Share your favorite parts of April down in the comments, I'd love to chat with each and every one of you!!
Shop the post here: