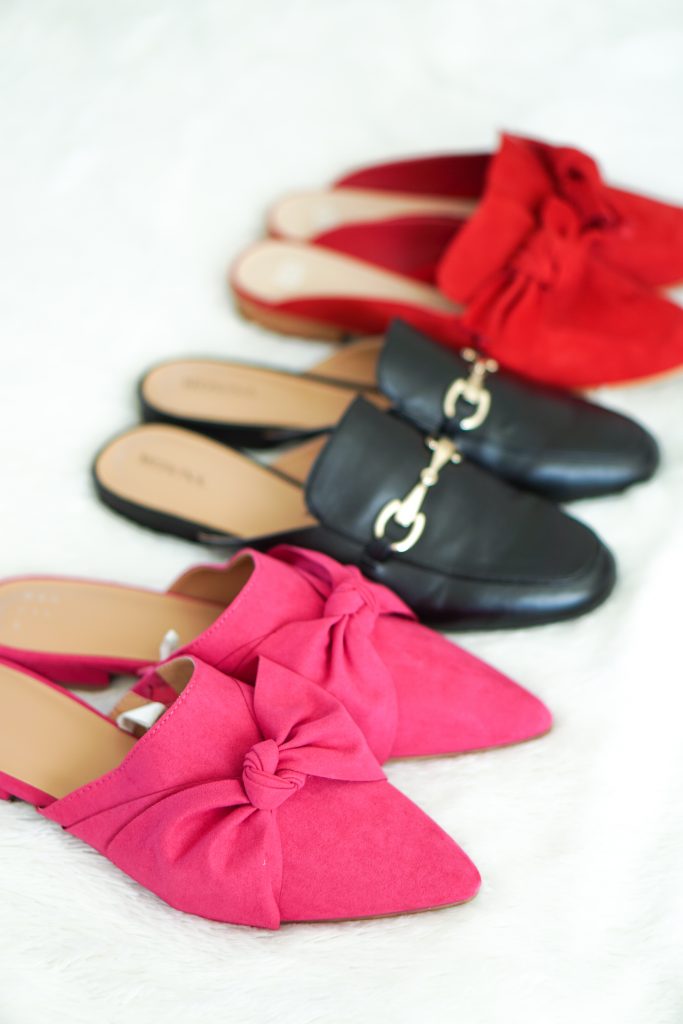 I've said it once and I'll say it again… I can't get enough of this season's mules! Who's with me? Today I'm sharing my three favorites that I've had on repeat for the past few weeks, including 2 pairs that are under $30!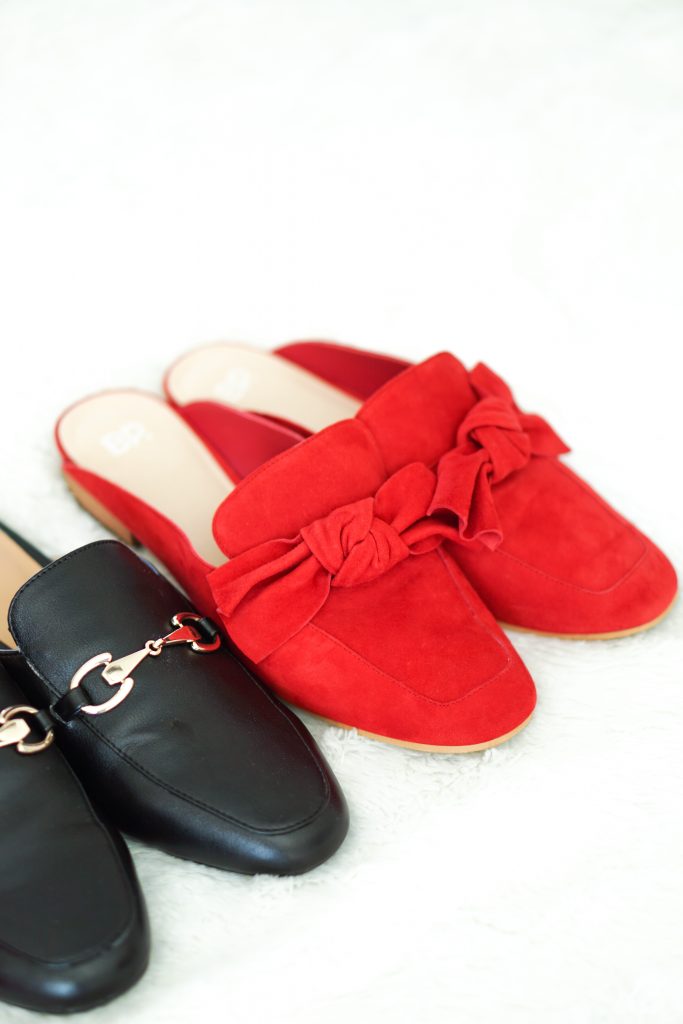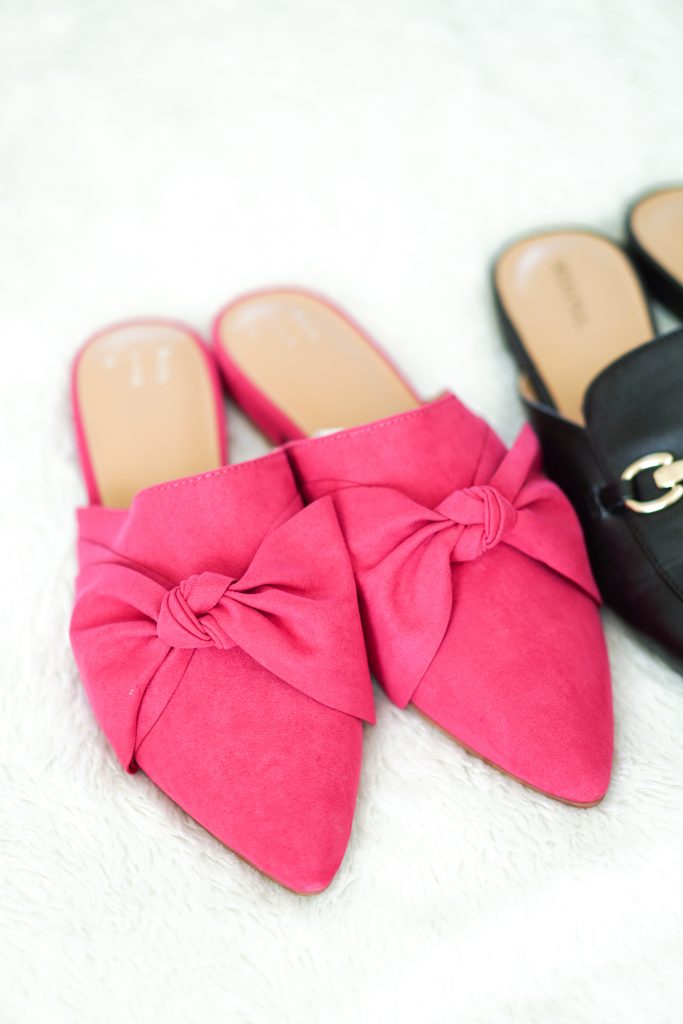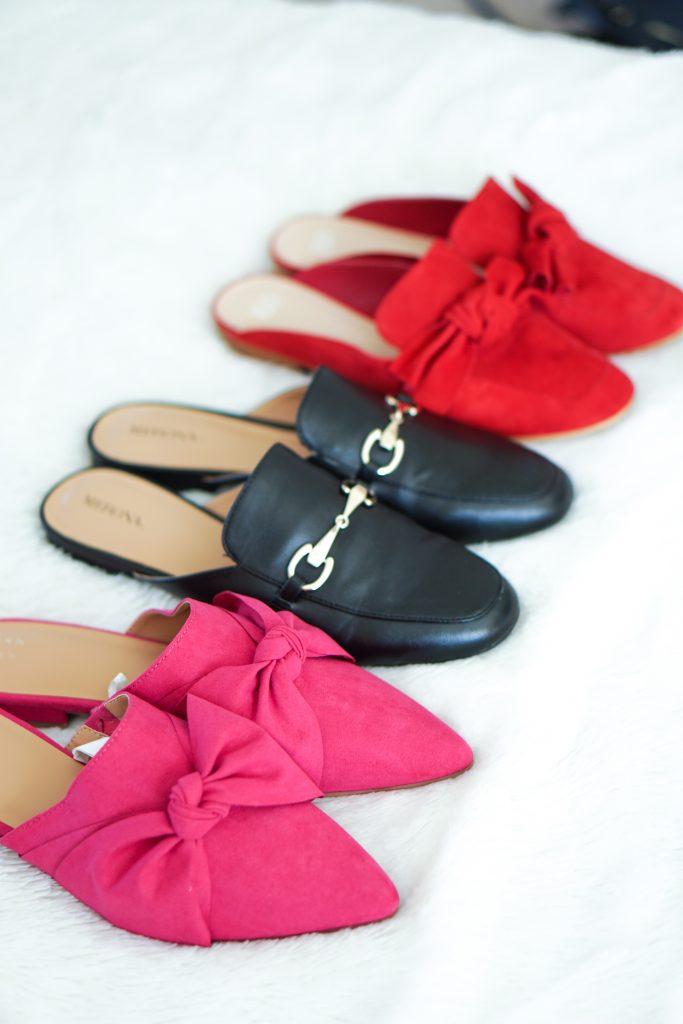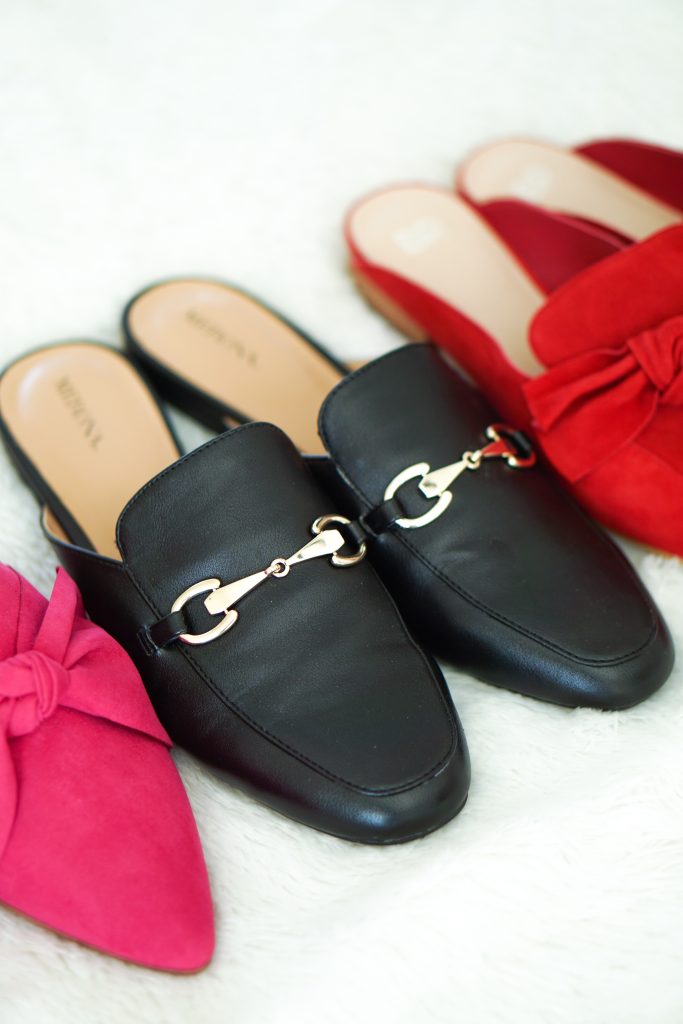 In the fall, you can pretty much always catch me wearing jeans. As you can probably guess that's definitely my favorite way to style mules! One of my number one priorities when it comes to shoes is comfort, with convenience at a close second. I love how during this time of season, it's not cold enough to always require boots.
On the days I'm just running errands, I love to just throw on slip-ons that are super low maintenance. I used to always just go with my classic Tory Burch Miller sandals, but I've kind of retired those now since it's no longer sandal season.
I absolutely love this pink pair- I've had my eye on so many cute mules like this, and they're usually pretty pricey. They're a little hard to get ahold of though, so if you're wanting to snag them watch the site carefully.
This black pair has been everywhere the past month or so! A lot of different brands make similar pairs, but this is the cheapest one for the best quality that I've been able to find. Honestly can't go wrong with some classic black slides with gold hardware.
Last but not least, y'all will be seeing these red bow slides on the blog later this week, along with how to style them. Honestly I just had to have them the moment my eyes saw them! I originally wanted them in the mustard, but since it was sold out I had to go with red. They turned out so cute though, so I'm not even mad about it.