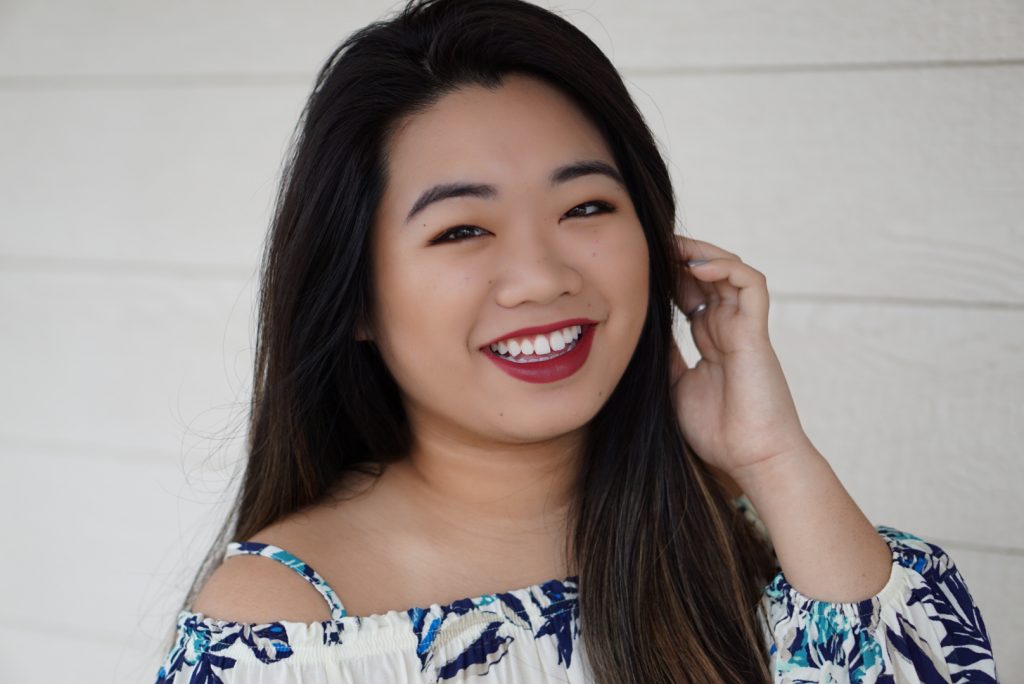 Hi everyone!! I've gotten a ton of questions about what I use on a day-to-day basis for my foundation, so I figured I would go ahead and share a post all about my favorite face products that I use every day! I typically like to go for a more matte look in the fall/winter time, and more of a dewy look in the spring and summer. I prefer keeping things more natural- there's seriously nothing I hate more than cake face. I pretty much use the same products every time for my foundation routine- sometimes I adventure a little bit and try out some new products, but I always end up coming back to these babies!
PRODUCTS USED
Face Primer: Smashbox // Foundation Stick: Anastasia Beverly Hills // Concealer: Amazing Cosmetics // BB Cream: Smashbox // Spot Concealer: Too Faced Cosmetics // Highlighter: Becca Cosmetics x Jaclyn Hill // Bronzer: MAC // Brushes (Left to Right) Elf, Real Techniques, Amazon
I have two different products that I alternate between for my base- the Smashbox BB Cream and the Anastasia foundation stick. I find that the foundation stick gives me a little more coverage, but the BB Cream is a lot more breathable and doesn't look as cake-y. The Smashbox is my absolute favorite in the summer, but I'll break it out sometimes in the winter if I just want something lighter with less coverage.
I'm not a huge concealer-wearer, but for the days I need a little extra coverage for blemishes that pop up here and there, I use the Born this Way concealer. It works super well for any uninvited guests you may get on your face- it's okay, we've all been there!
My parents blessed me with genes that make me rarely ever get undereye bags, so I never really have the need for an under-eye concealer either. But for the days I got barely any sleep the night before, the Amazing Cosmetics concealer works perfectly for me. If any of you are in the market for a good under-eye concealer, check this one out! I get mine at Ulta, and it's amazing.
This MAC Bronzer I believe is actually discontinued (I'm sorry!!) but I also love using the Kat Von D Shade & Light contour palette. It works super well for all skin tones, and is so travel-friendly. Those of you who followed me over from The Style Searcher know I'm a die-hard fan of Champagne Pop! I've been watching Jaclyn Hill for forever  so obviously I had to hop on this bandwagon. Honestly, though, even if Jaclyn Hill didn't help create this product, I'd still love it. My holy grail!!
Last but not least, how I apply everything! I use a Beauty Blender for the cream products, but I figured it would be a good idea not to show my super gross foundation-flooded sponge. I'm so overdue to get a new one! I love using the Elf brush on the right for my bronzer. If you haven't tried out the Elf brushes yet, I seriously recommend it! I've washed it plenty of times and it's pulled through for a good 2-3 years now. A great quality brush for an amazing price!
The Real Techniques brush works great for my under-eye area, and doubles as a highlighting brush. The last brush I use for baking. I rarely ever bake, but when I want to go for a more dramatic, sharp contour, it works like a dream.
I hope this helps you guys out a little! These products are my absolute faves, so I hope you guys love them as much as I do. As always, if you have any questions on the products themselves or how I apply them, shoot me a comment!