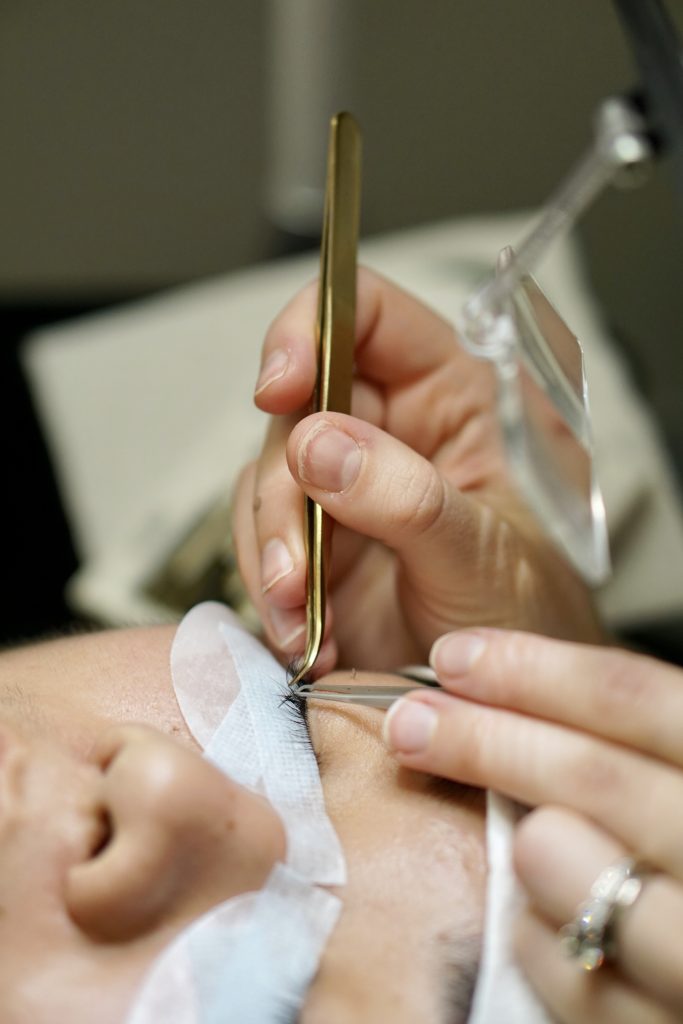 This post is in collaboration with Lash Savvy. All opinions are my own.
YOU GUYS. I finally did it- I got lash extensions and I am in LOVE. Y'all have been asking me left and right about if I've ever gotten them done before, and it sparked a little interest in me to try them out. Jessica from Lash Savvy was kind enough to invite me in for a service, and she was seriously the best! For everyone in the DFW area, check out her website here & go show her some love on Instagram (@lash_savvy). A few weeks ago I asked y'all to send over all the questions you have about lash extensions, and Jessica's going to be answering the Q&A all in today's post!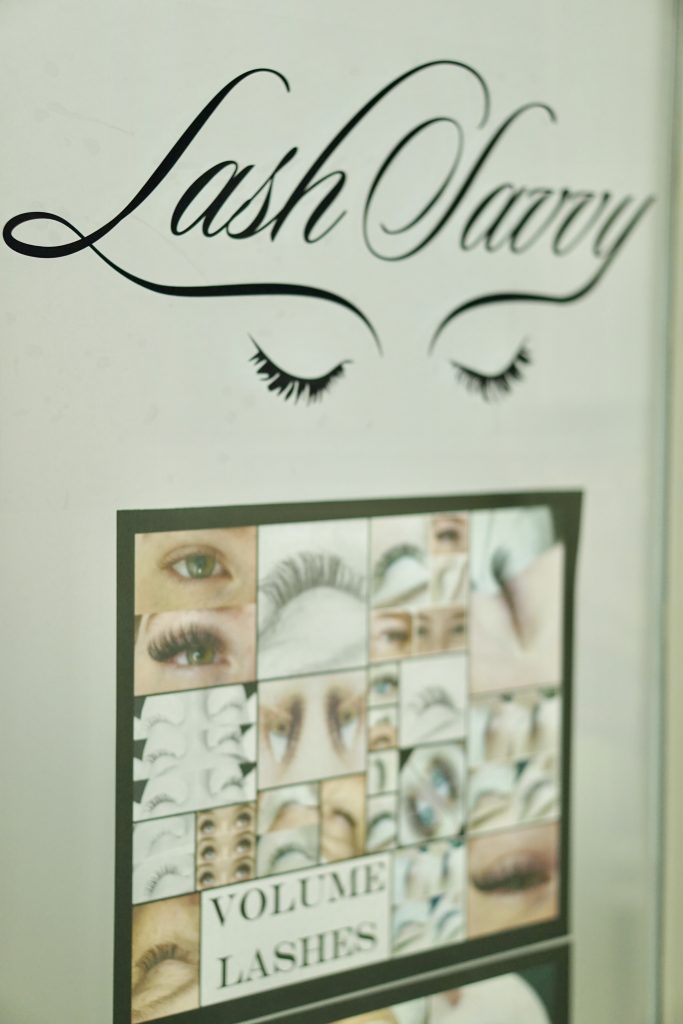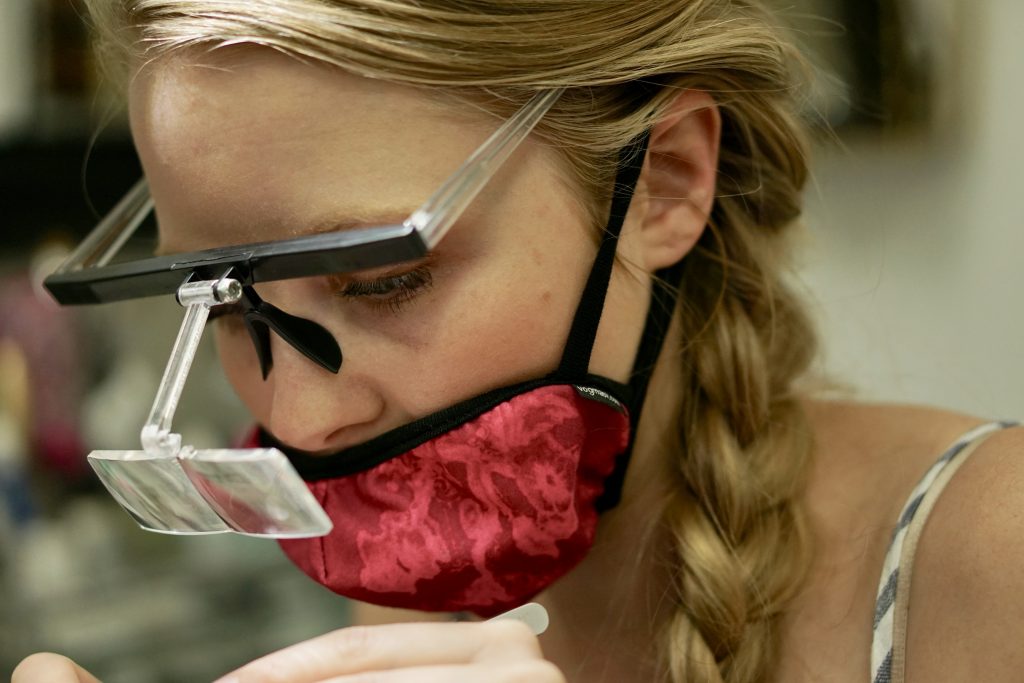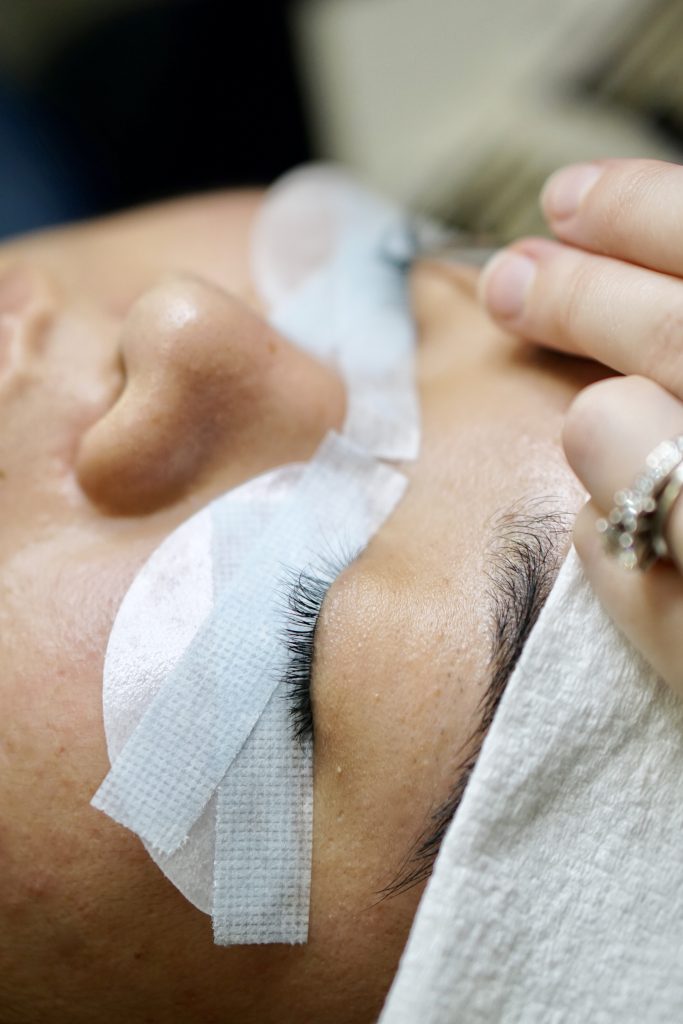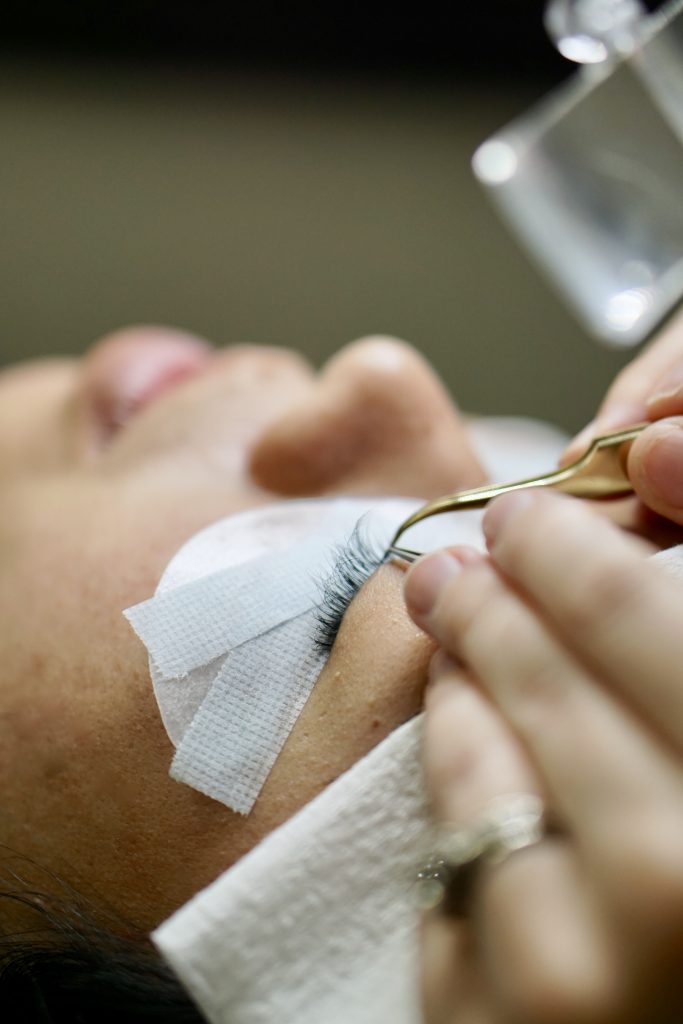 I'm not gonna lie, I was a little freaked out going into it. For anyone who knows me, I'm a little weird about people (including myself) touching my eyes, but after the initial weirdness of someone touching my eyes (lol), the 2 hours went by super smoothly. Jessica was super good about letting me know what she was doing through each step of the process, which made me so much more comfortable and relaxed.
Now that I've had them for a few days, I can definitely say I am SO glad I did it. I can feel confident going out without makeup, and that's exactly what I've done for the past 4 days! The upkeep also isn't a big commitment- all you have to do is wash them and comb them out once a day. If you've been on the fence for a while, I would encourage y'all to just try it out and see how you like it. I love beauty & getting ready in the morning, but having work, school, and running the blog while trying to maintain a social life can be a headache sometimes. Having these extensions has for sure saved me time in my morning routine!
So now for the Q&A! Thank you to everyone who sent in questions- hopefully this will clear things up for some of y'all!
How does the lash extension process work?

There are a few steps to the lash extension service.  In a nutshell, here's what happens:
1. I wash the lashes with a special foaming cleanser specifically designed for lash extensions.  It removes all oil, dirt, makeup residue and bacteria, ensuring that I'm applying the lashes onto the best possible base. I then dry the lashes using an air brush machine.

2. I place a gel eye pad over the bottom lashes and then use a sensitive medical tape to secure it in place and catch any baby bottom lashes that might still be poking through.  This keeps the bottom lashes out of my way and protects the skin from the tweezers I use. As an add-on service, you have the option of purchasing special pads that help hydrate and brighten the skin, reducing dark circles and wrinkles, or an all-over face mask.  You're already lying there for an hour or two, why not do a skin treatment at the same time!?

3. Once the pads and tape are in place, I go through the extensions (for a fill) and remove any that have grown out or are loose. If you're still new to extensions, I'll ask if there's anything we want to change: longer, shorter, curlier, less curly, different shape, etc.

4. I apply the extensions. Extensions are not tabs, clusters or stripes.  Each extension is place on an individually isolated natural lash. Based on the desired look and the strength of the natural lash, I decide what length and diameter lash to place on that isolated natural lash. Once the natural lash is isolated, I dip the extension into the glue and immediately place it onto the isolated lash.  The glue takes 1-2 seconds to hold and then I can move on to the next lash.

5. I make one final pass over both eyes, making sure each individual lash is separated from the lashes around it and nothing is sticking together. This is the most important step in the service.

6. I mist the lashes and dry them.

7. I remove the tape and pads

8. You get the mirror to see them!

Are there different types of lash extensions?

Yes! There are two main kinds of extension applications: classic and volume. With classic lashes, one lash extension is placed on one individually isolated natural lash.  Classic lashes are thicker and heavier than volume lashes, and the resulting look is, in general more solid and "mascara like." With volume lashes, between 2-5 lash extensions are placed onto one individually isolated natural lash.  Volume lashes are much thinner and lighter.  Several volume lashes together equal the same weight as one classic lash.  The resulting look is as if you had beautifully full and fluffy natural lashes. Volume lashes tend to have better retention, meaning they last longer, than classic lashes because of the way they wrap around the natural lash.  To see the difference, you can look at my Instagram @lash_savvy, each picture is labeled with the type of extensions used.

There are also "mink" and "silk" extensions, and this refers to the extensions themselves.  How mink and silk lashes are defined is actually up to the companies that sell lash supplies.  Unless a studio is using real mink fur (which I don't recommend nor use myself), both "mink" and "silk" lashes are made out of a synthetic polyester. The difference between the two is usually in the sheen, taper, and weight of the lash extension itself.

Does the process hurt?

No, the process doesn't hurt at all.  In fact, I would say 95% of my clients fall asleep.  I take great care in my studio to make sure my clients are comfortable.  My bed has a 3″ memory foam pad on it, a bolster pillow for under the knees, a memory foam pillow specifically designed for eyelash extension work, and a super soft blanket.  I always say, "Free lash naps with every service!"  Every once-in-a-while, you might feel a tug or a pull. You're most likely feeling the lashes being separated.  Sometimes those tiny baby lashes get caught up in the glue of the extension next to it and they have to be pulled apart, but it doesn't hurt.  You'll sometimes here a clipping noise that sounds like scissors.  Don't worry, we DO NOT cut your lashes.  The noise is caused by the tips of the tweezers slipping off an extension on the tile and it's nothing to worry about.

Is it true that your lash extensions make your eyelashes fall out over time?

This is a big time myth. Eyelashes, like every single hair on your body, have a growth cycle.  Each eyelash is on it's own cycle, growing and shedding on it's own time.  As long as you're going to a reputable place with a stylist who has been professionally trained and stays up-to-date with the latest technology in the industry, eyelash extensions won't damage your lashes. Damage with eyelash extensions is generally caused by two things: improper technique, weight and size lashes and lack of good isolation and separation of the natural lashes.  Thick and heavy eyelash extensions that are too long cause undue stress on the follicles and can cause premature shedding and damage.  Likewise, improper isolation and separation of the lashes can also cause premature shedding and pain. When the eyelashes aren't properly separated, they pull on each other as they are trying to grow out and this is what hurts and causes shedding before it's time. When an eyelash is ready to shed naturally, you can't feel it. A good rule of thumb to find an amazing artist is reviews on Yelp and personal references. Also, check out their Instagram. Make sure they're posting current pictures.  A studio whose feed is mostly memes and quotes usually isn't having great success with clients.  Keep in mind, lash extensions are a "get what you pay for" service: good eyelash extensions aren't cheap, and cheap eyelash extensions usually aren't good. Eyelash extensions, when applied properly, are actually healthier and better for your lashes than mascara. Mascara clumps your lashes together, causing them to stick together and in directions that the follicles aren't naturally facing. It's also hard to remove and you have to scrub your eyes to get it off, this causes damage not only to the eyelashes themselves but can also cause premature aging.  Finally, a lot of women who use mascara also use eyelash curlers, which cause so much damage to the natural lash, anywhere from kinking it, weakening the natural shaft of the hair to completely breaking it off, causing short, stumpy natural lashes. Lash,extensions, while needing to be cleaned, don't require scrubbing. They allow to the natural lash to grow freely and in the direction the follicle faces and the curl of the lash extension is permanent.  It won't flatten or loose its shape–no lash curler needed! Most of the time when I hear "lash extensions made my lashes fall out!" Or, "lash extensions made my lashes so much shorter!" there's a super simple explanation. For the former: we don't usually notice when our natural lashes are shedding. They are smaller, thinner, and you can't feel it.  But when you lose a lash extension with a natural lash attached, you notice! You still can't feel it, but when there's a black extension attached it's easier to see.  You're lashes grow and shed at the exact same rate with extensions as they do without, you're just more aware of the growth cycle with extensions on.  For the latter: it's an optical illusion.  Your mind doesn't properly remember your lashes before you had extensions.  You get used to them being longer, fuller, and blacker.  Then you get them taken off, and they look so short! They aren't. They are exactly the same as before, you're just not used to what your natural lashes actually look like anymore.  If you took a before extensions picture and after removal extensions picture, they'd look exactly the same. You wouldn't be able to tell which was which.
How often should you get your lashes touched up?

Generally, every 2-3 weeks to maintain optimal fullness.  This is an average, but the vast majority fall into it.  We shed about 20% of our natural lashes every 2 weeks.  Just like nails, you have to maintain them as they grow and shed.

How long does a set of lashes last?

If you got a full set done and never had them filled, the last extension would probably fall out in about 2 months, but you'd start looking pretty sparse at about 4 weeks out. Because lash extensions, when done properly, don't impede the growth process of the natural lash, you can keep them on indefinitely, getting fills every 2-3 weeks. I know women who have had theirs on for the better part of a decade.  Really truly, when they are done properly, by a licensed, trained professional, like Lash Savvy, they are healthier and better than mascara, plus it gives your more time for beauty sleep and you need less time for your beauty routine. It's a win-win.
Hopefully y'all found this post helpful!! For anyone who's wanting get them done in the DFW area, check out Jessica's site
here
to book with her! 🙂