Being that I've talked about how hot Texas still is in basically every post for the past month, I figured I would write a post that's at least almost Texas weather-appropriate! I wrote a whole post on transitioning into fall here, if you're looking for some more summer-to-fall inspo. Even though it's not quite sweater weather, today I'm talking about how to wear your favorite sweaters anyway!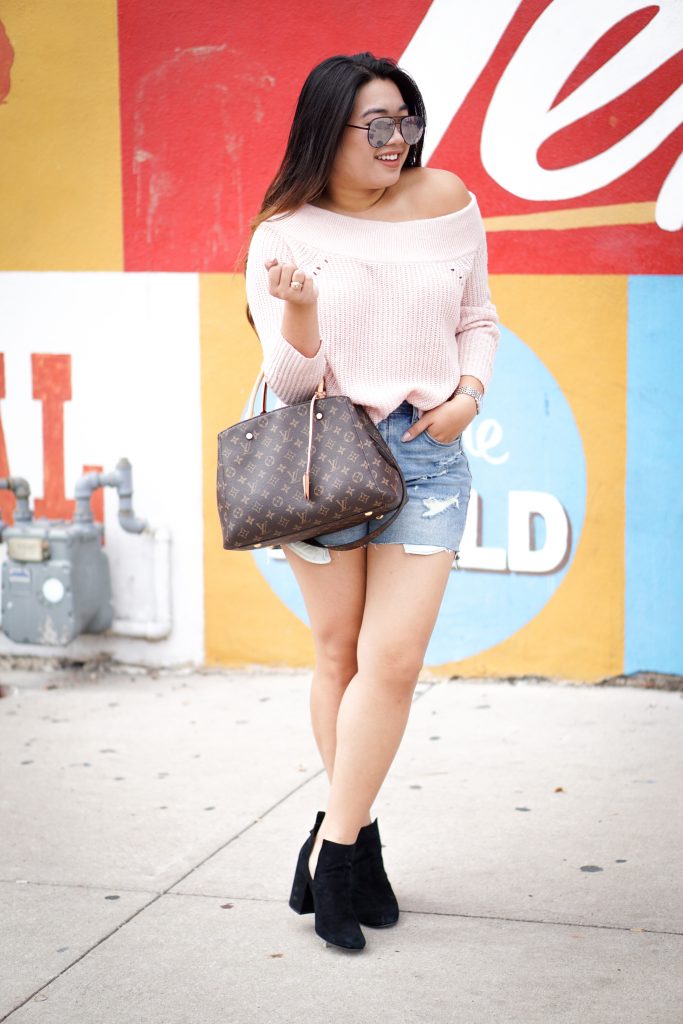 The best part about this outfit is that I didn't have to sweat as much as I normally do when I post fall looks, haha! But in all seriousness, I've been pairing shorts with my fave sweaters lately so that I can actually wear sweaters without sweating my butt off all day long! Those of us in the south who have to suffer through these 90 degree+ days still want to feel fall, too!
I found this sweater at Nordstrom this past weekend in Austin, and LOVE it. It's off-the-shoulder, which automatically makes it a little cooler. The material's also a lot lighter, so you can wear it without feeling like you're in a furnace.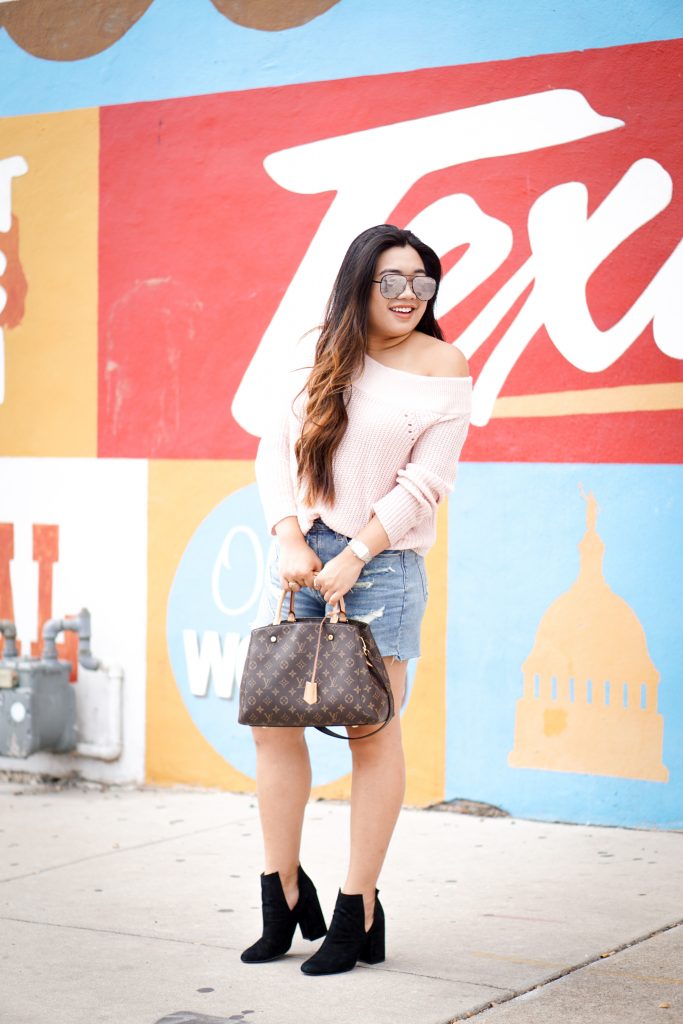 These shorts have been one of my staples lately too- you can pair with them with any top and they look good. They're a medium wash, so they look good with so many things. They also have just enough distressing.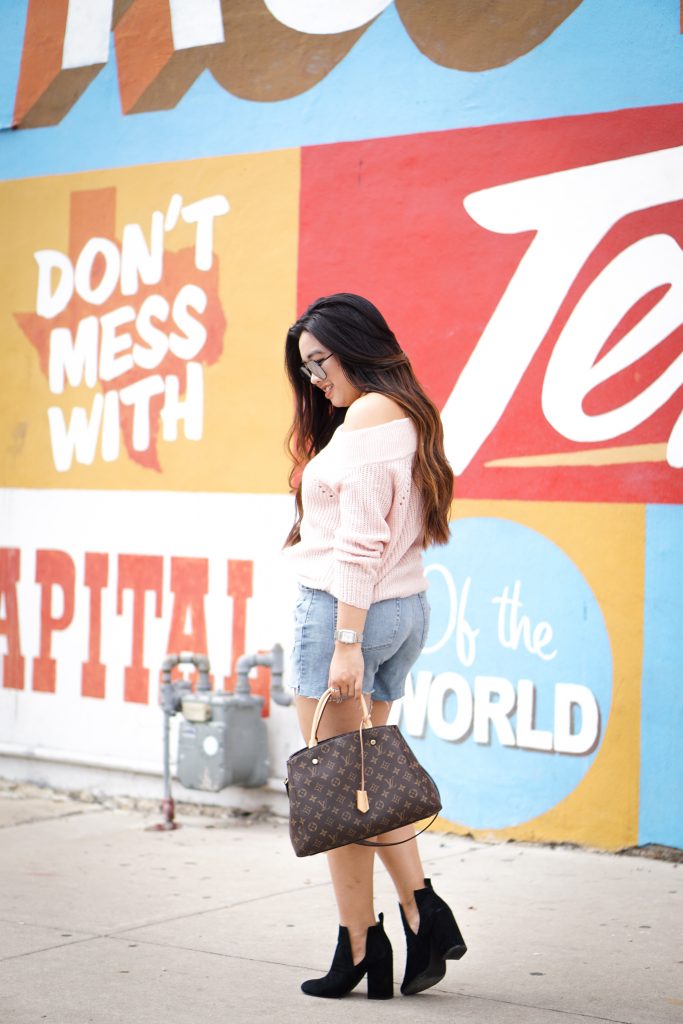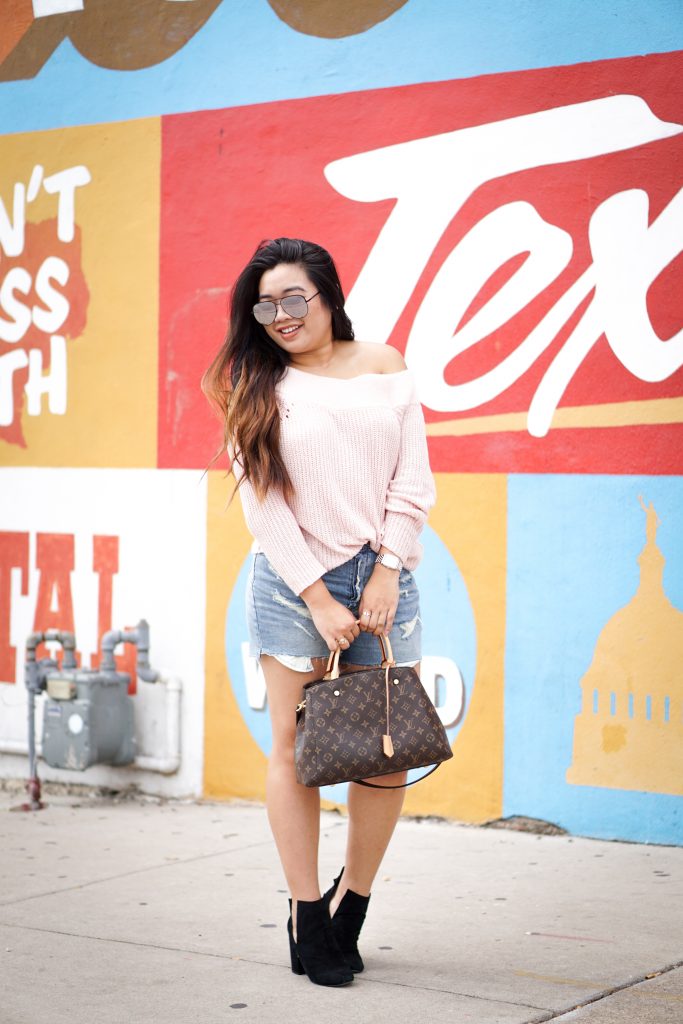 Onto my favorite part of this outfit: these cutout booties! How cute?! I actually saw these in my friend Katie's closet while I was helping her move. I bought them the next day. They're surprisingly under $60! I've been seeing cutout booties everywhere, too.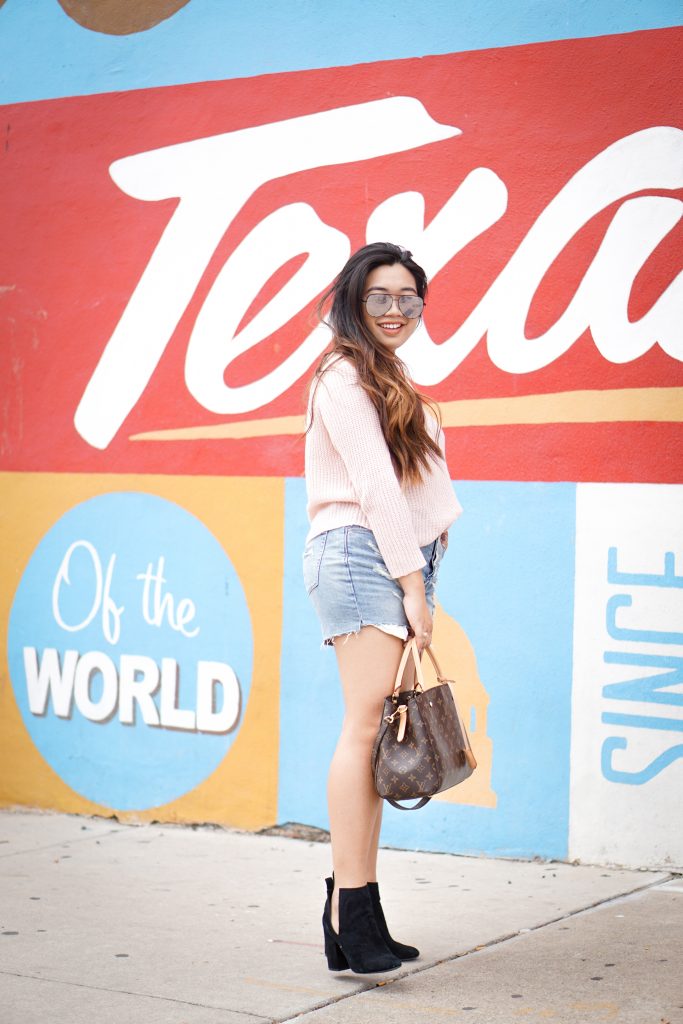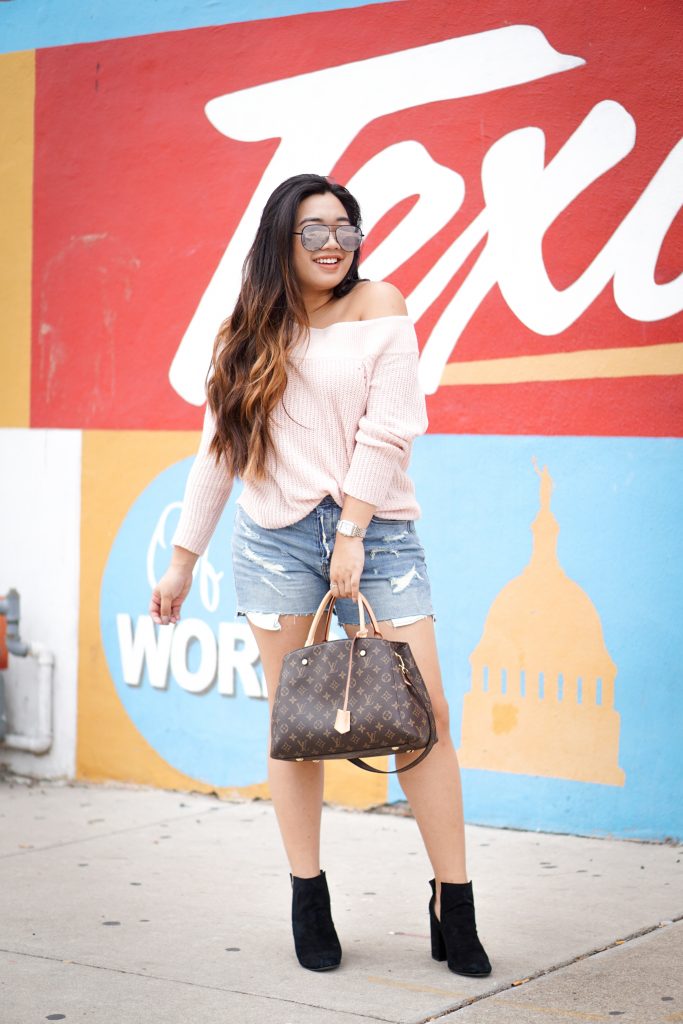 Random side note: I've been editing my photos differently lately.. can y'all tell? Be honest! I'm really trying to up my photo game, so hopefully these pictures reflect that, haha. If anyone has good Lightroom tricks please let me know- I'm desperate to learn!