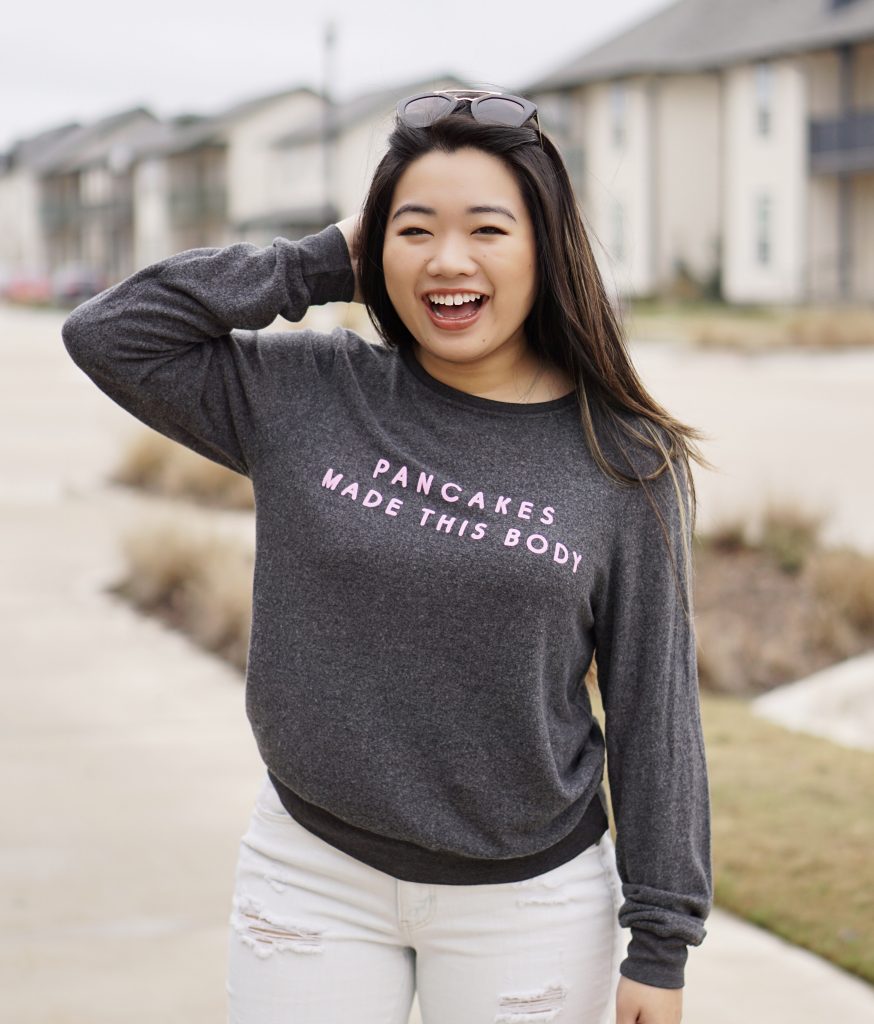 Story of my life! This jumper seriously relates to me so much- pancakes definitely make it in my top 10 favorite foods, haha. Plus, this sweatshirt's literally the softest thing ever- so cozy!
I've always been a fan of Wildfox jumpers– they're so incredibly soft, and last forever. Even on my lazy days I like looking cute! The only downside is the price tag- at $100, they can be a little pricey.
Enter these Grayson Threads pullovers! They're almost the exactly like the Wildfox jumpers- just as soft, just as cozy- but less than a quarter of the price (WHAAAT!?) I have 5 of these Grayson Threads pullovers, and they've held up just as well as my Wildfox ones, even though they're so much more inexpensive. My favorite one is probably this Coffee 'til Cocktails one!
Click the photos to shop!
Here are some similar ones in case you can't get your hands on the Grayson Thread ones!