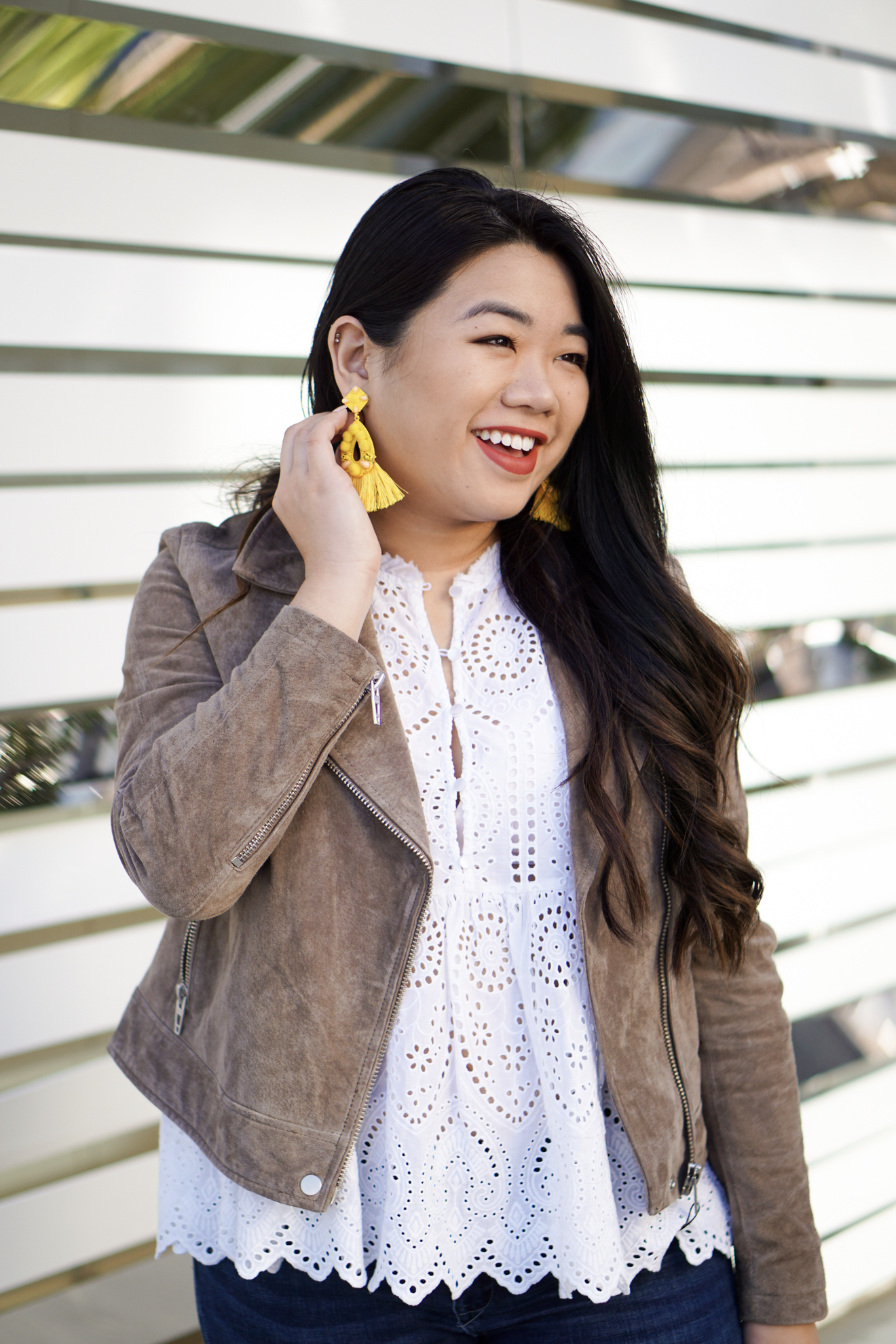 Hello my loves! I hope you're all having a wonderful week so far. This week I'm going to be rolling out all the LA posts, so get ready! We actually woke up crazy early to shoot on my last day in LA, and it's a good thing we did. Rodeo Drive was completely empty except a 5k going on around it, which caused all the roads to be blocked off. So, we got to shoot in the middle of the street without distractions, yay!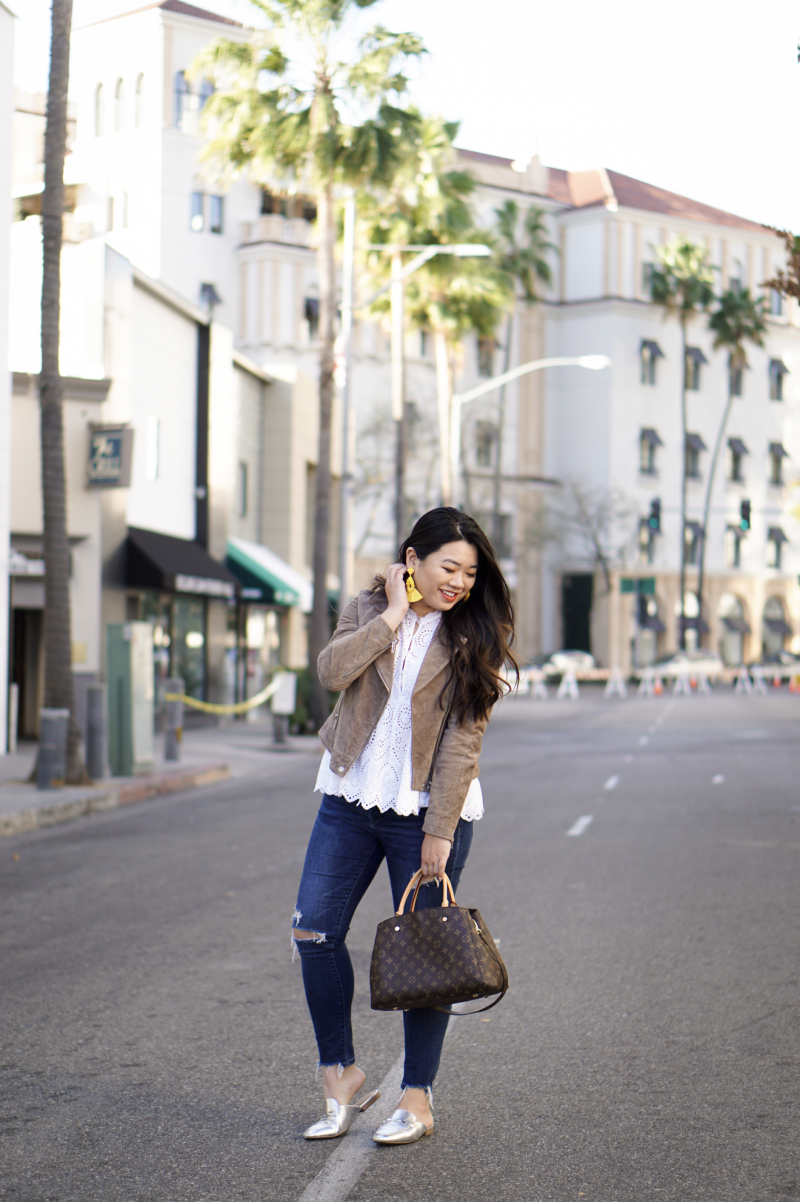 I say this every year, but this time of year I always keep a jacket with me just in case. This came in especially handy while we were in LA, since the mornings were chilly but by 11am it was 80 degrees out. Now that it's February, I figured it was appropriate to bring in a little peek of spring! I've been absolutely obsessed with big statement earrings lately. They're so fun! Nordstrom's BP section just rolled out a ton of cute new styles that are all under $20. (No, this post is not sponsored in any way- I wish!) You can find a ton of styles similar to BaubleBar, that are usually $40+ for less than $20. Such a steal!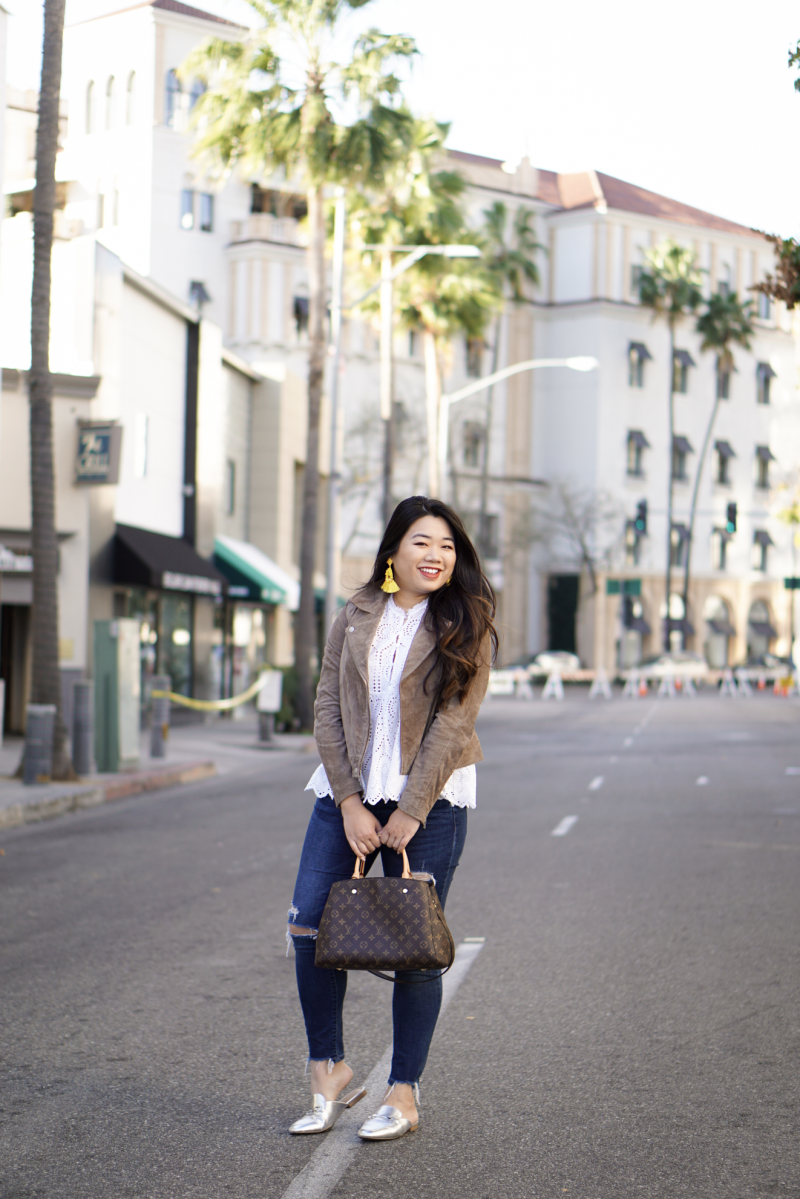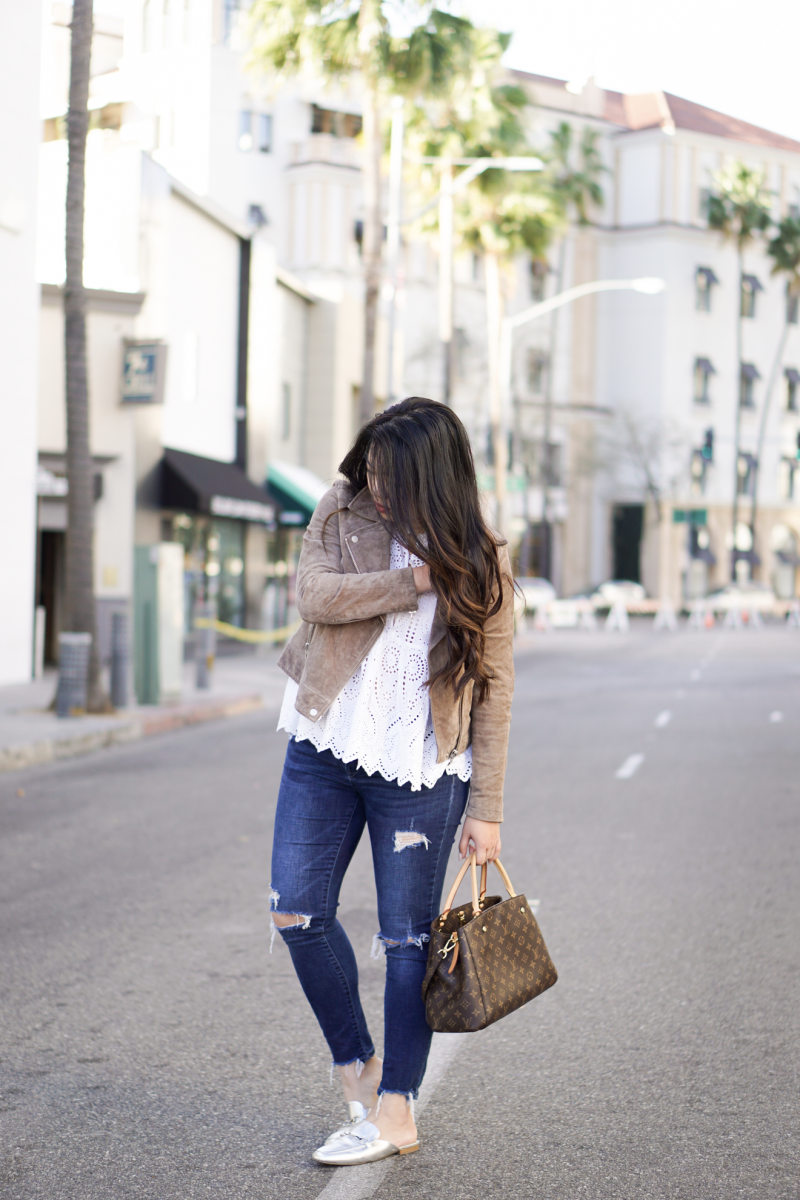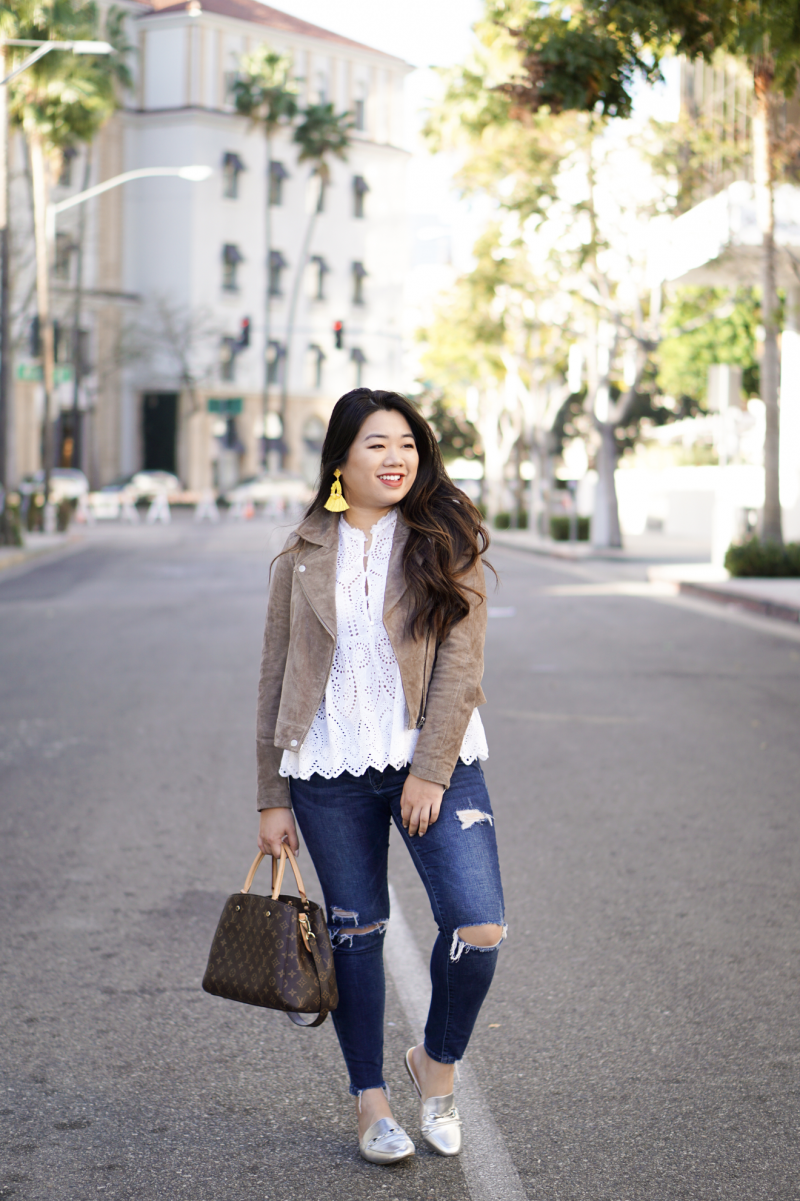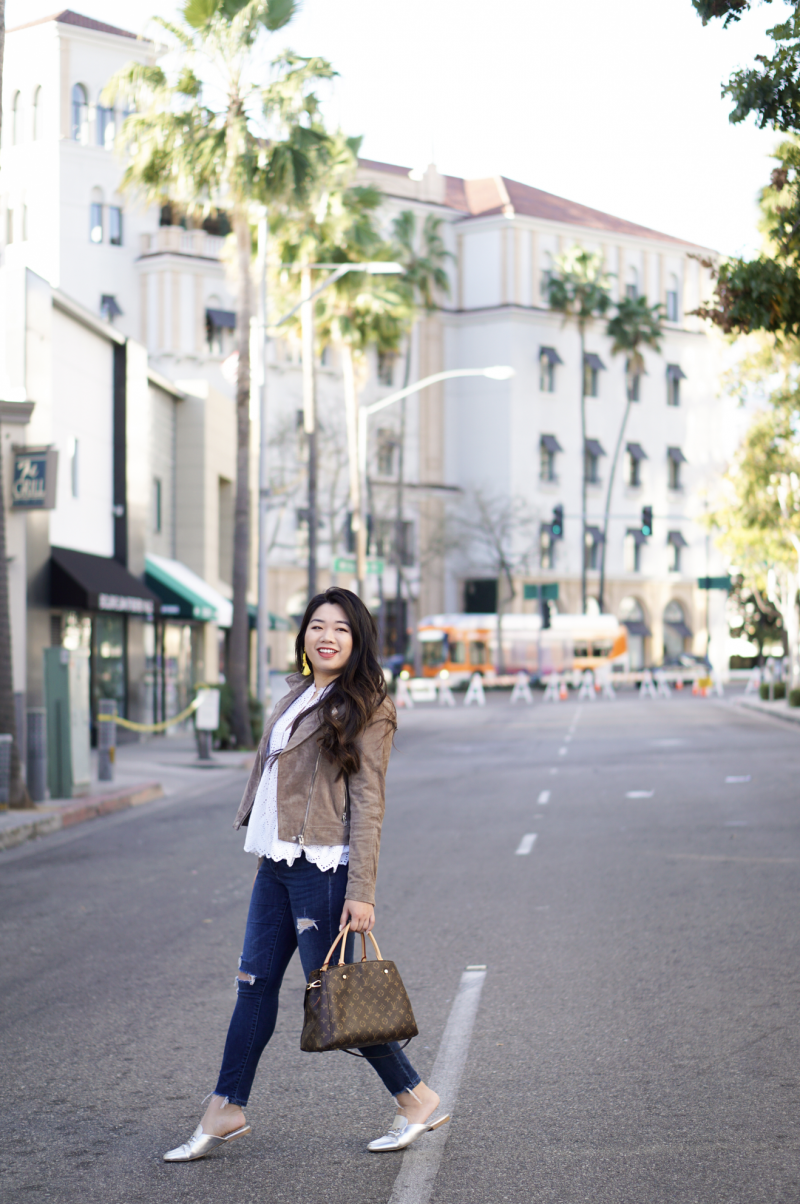 Now onto some Bachelor girl talk! I'm currently catching up on episode 5, since I've missed the last few weeks. Who are your favorite contestants so far? I'd have to say top 3 faves right now are: Tia, Bekah, and Lauren B. I don't necessarily think they're the ones who are going to make it til the end, but they're my favorites!
I'm 1000% Team Anti-Krystal though, who's with me? LOL. How are y'all feeling about Arie?! Everyone seems to have mixed feelings but he's starting to grow on me now. Speaking of the Bachelor… who all has heard the spoilers?! Don't worry, I won't say anything, but I'm curious who all knows. My friend Melody told me all about it and I've been wanting to talk to anyone and everyone about it!
Anyway, enough Bachelor talk for now! Hopefully you all enjoyed outfit featuring a peek of spring. I'll see you all on Friday with another new post! xoxo