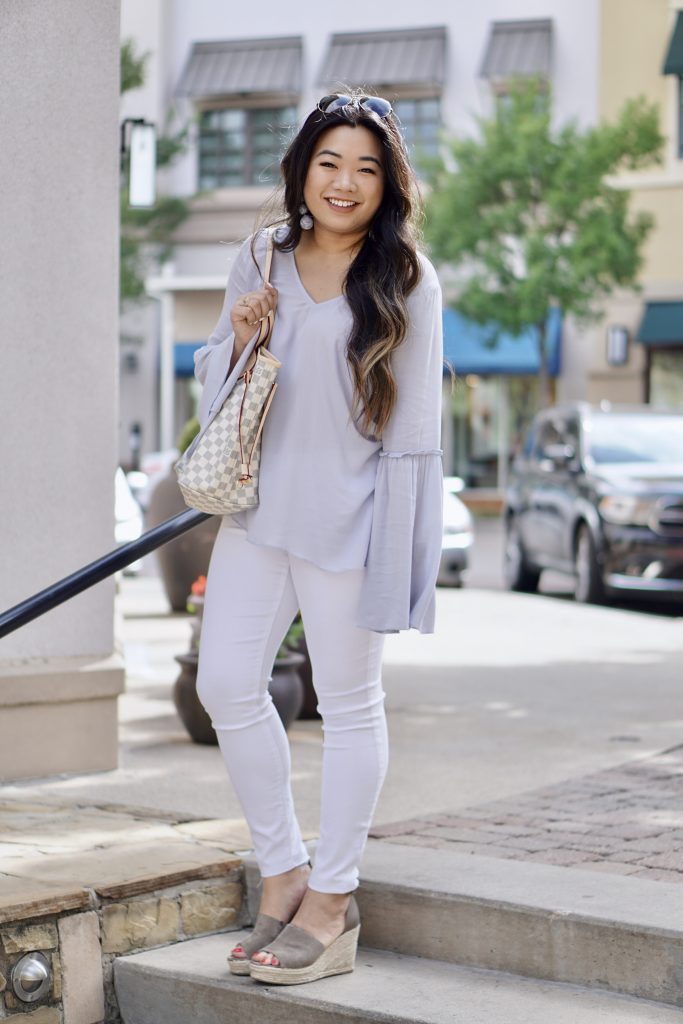 Bell sleeves are totally back in and I'm totally loving it! Isn't it funny how everything that was trendy from years ago always cycles back? I decided to switch it up a little today from my usual blue denim and break out my white jeans. White jeans can totally transform a look- there's nothing like a crisp pair of well-fitting white jeans!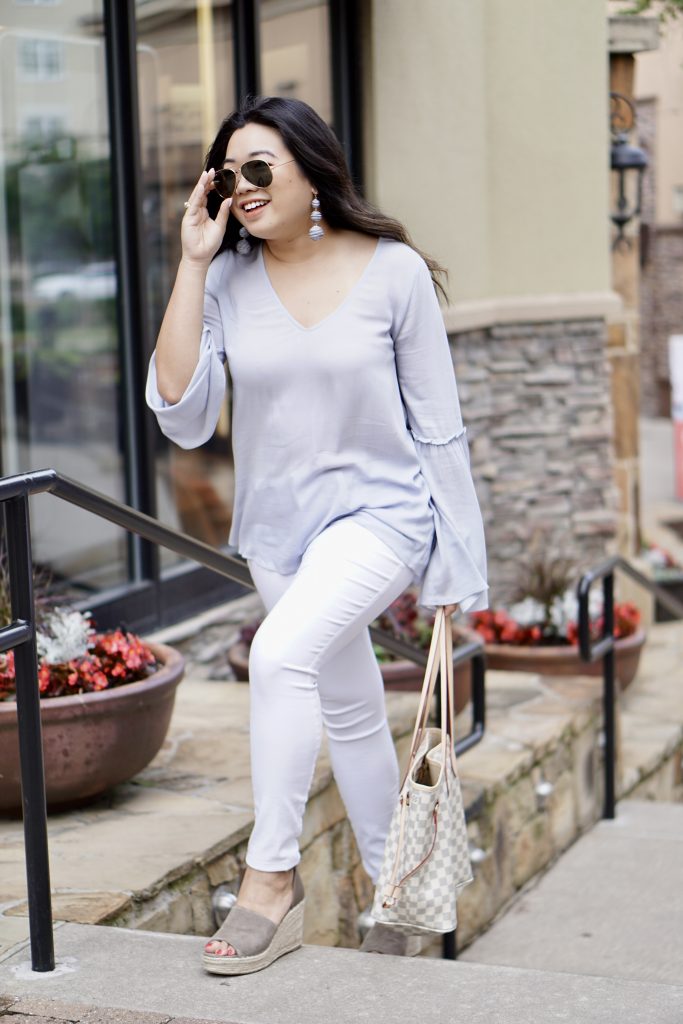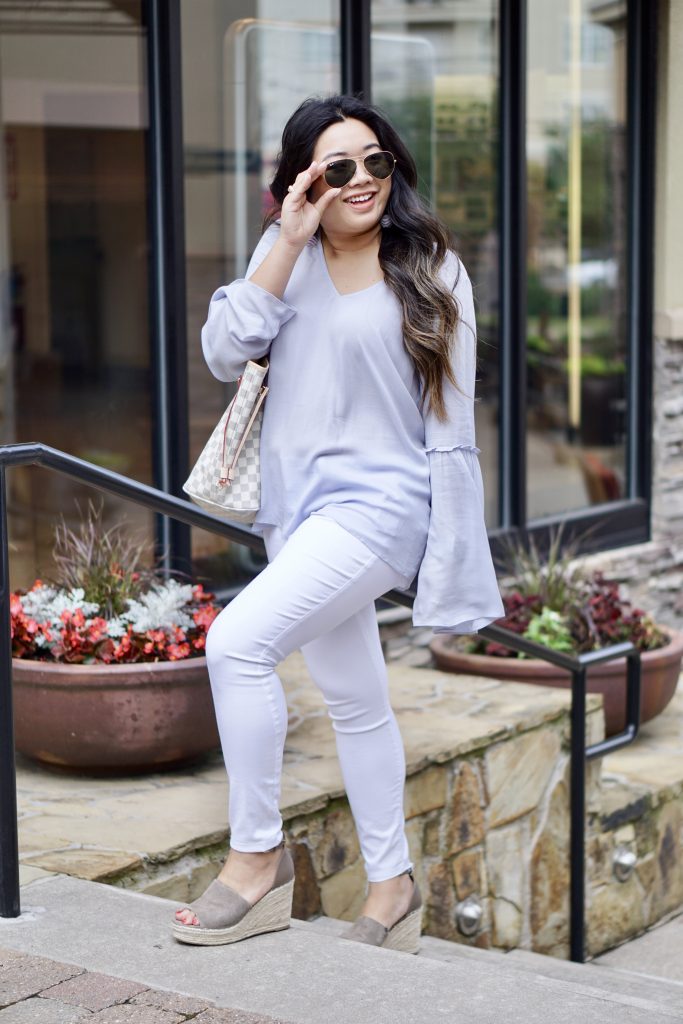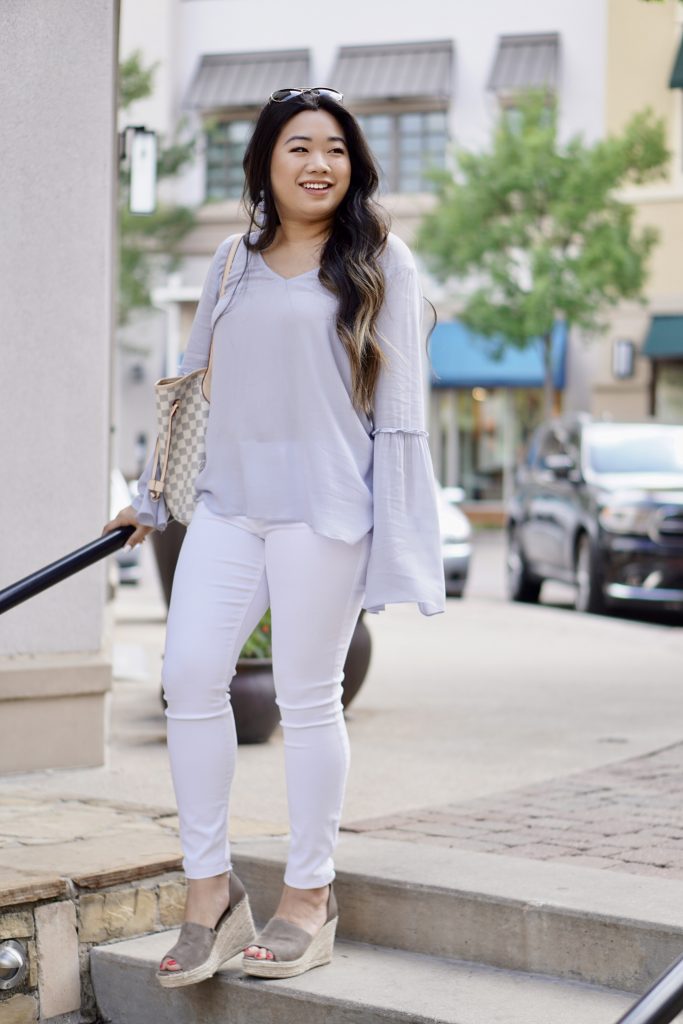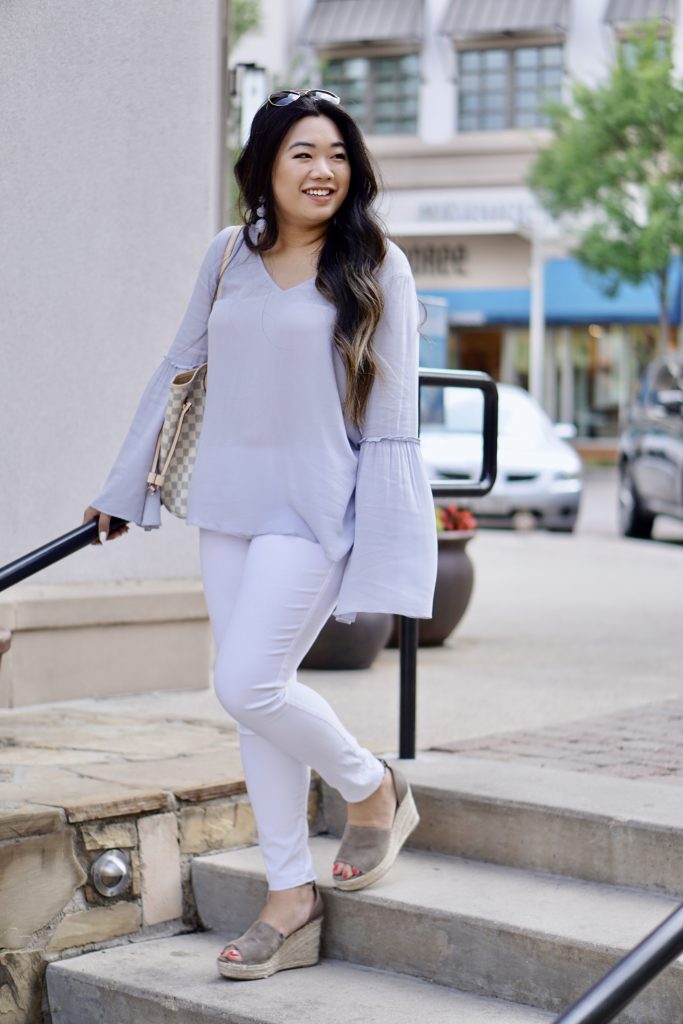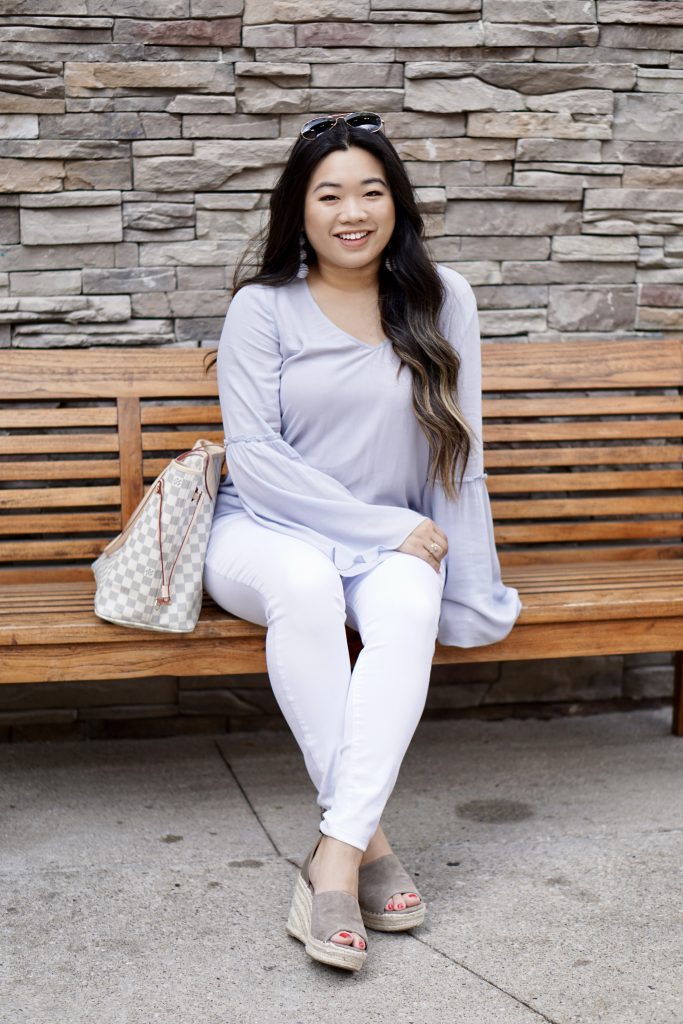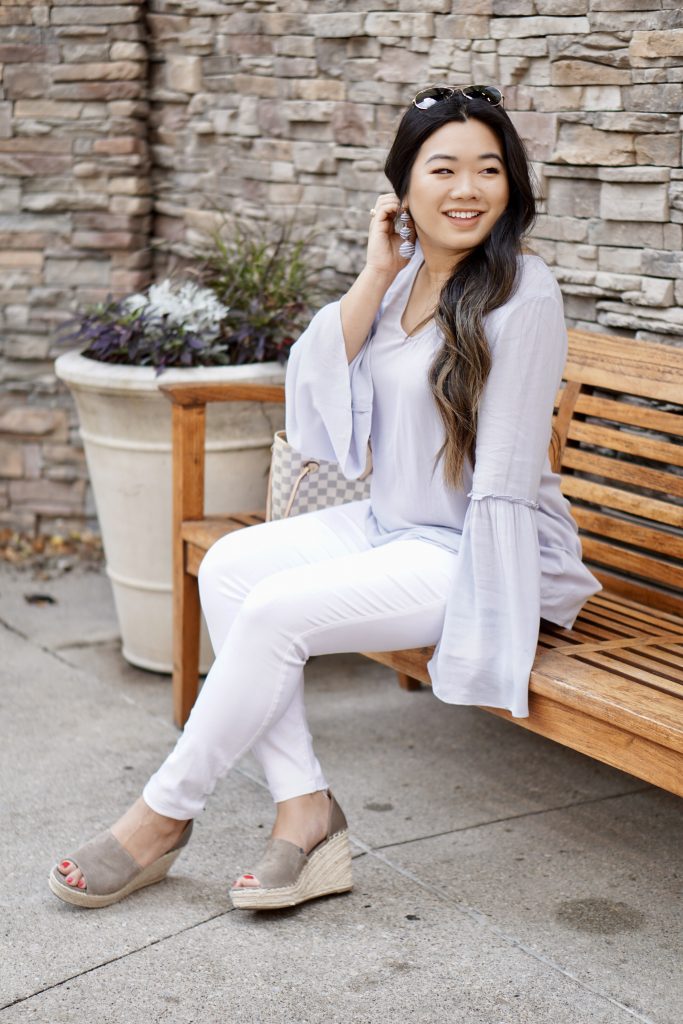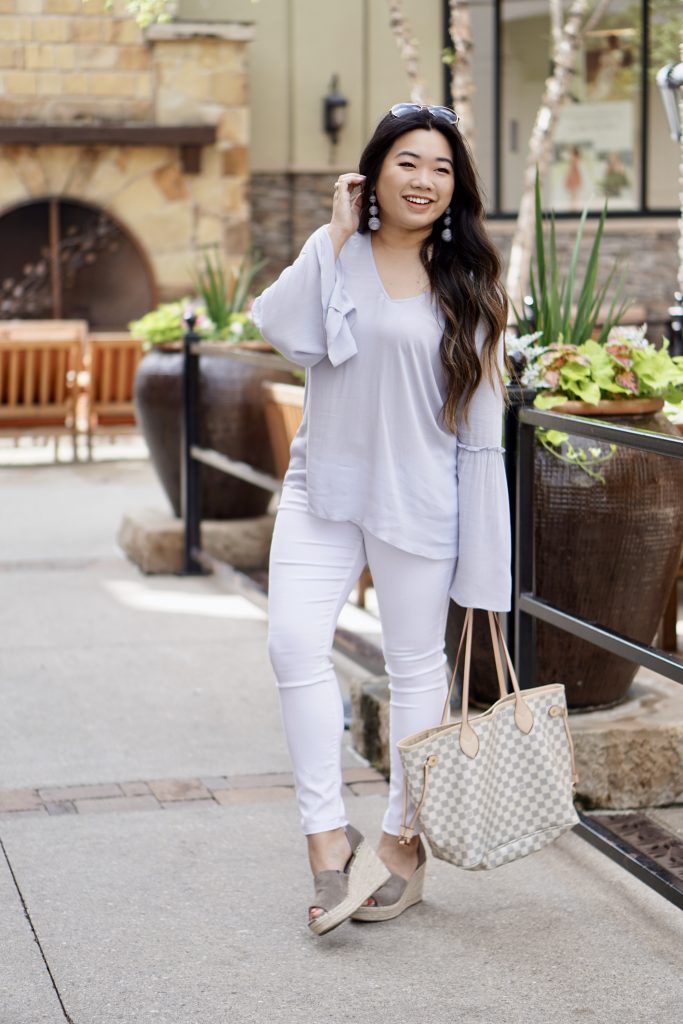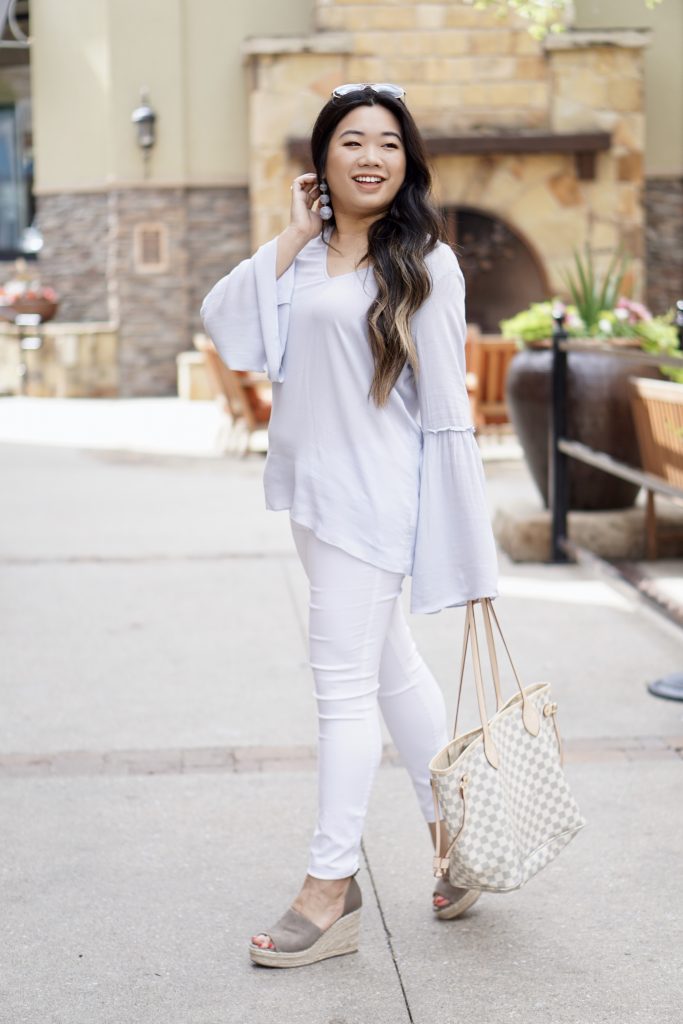 Top Nordstrom // Jeans Joe's Jeans // Shoes Steve Madden // Purse Louis Vuitton // Sunnies Ray Ban
Happy Fri-YAY, you guys! I trust that you all had a wonderful week, and are looking forward to the weekend. It finally hit me yesterday that my month of "summer fun" is coming to a close… my internship starts in just a little over a week- crazy!! As I'm writing this (the day before you're reading this) I'm getting ready for Akash's birthday dinner tonight. I'm throwing him a surprise party, and I seriously couldn't be more excited! Being that it's his 21st, I wanted to do something fun for him- the best part is that he has absolutely NO idea.
Anyway, let's get onto this outfit! I'm seriously loving bell sleeves right now. You can bet I'm cherishing the 70 degree temperatures right now before we enter our 110+ Texas summers. The weather has been absolutely beautiful– I've been taking my dog on runs every day this week, and the weather has made my usual grueling runs so much more enjoyable. 🙂
I finally was able to pick out a new pair of white denim- I've been wearing a pair I got from J. Crew for five years now, so it's safe to say it was definitely time for an upgrade! I've also recently fallen back in love with Nordstrom Rack- seriously y'all, if you're looking for designer stuff on sale, Nordstrom Rack is the place to go. This past week alone, I've picked up so many amazing finds that would normally cost me 2-3 times as much as I paid. Free People, Tory Burch, Joe's Jeans, Stuart Weitzman, you name it!! I even picked up a cologne for Akash for his birthday! P.S. this post isn't sponsored or in relations with Nordstrom Rack in any way… I just really like them 🙂
Have a great week, y'all!!