Even though the calendar says spring doesn't arrive for another week, spring has most definitely sprung! And I'm not mad about it one bit. I just flew into Austin from San Francisco, and it seems the weather is beautiful everywhere! Spring fashion is in full swing, and today I'm sharing this adorable look that's perfect for Easter, or any spring occasion.
Shop my look here!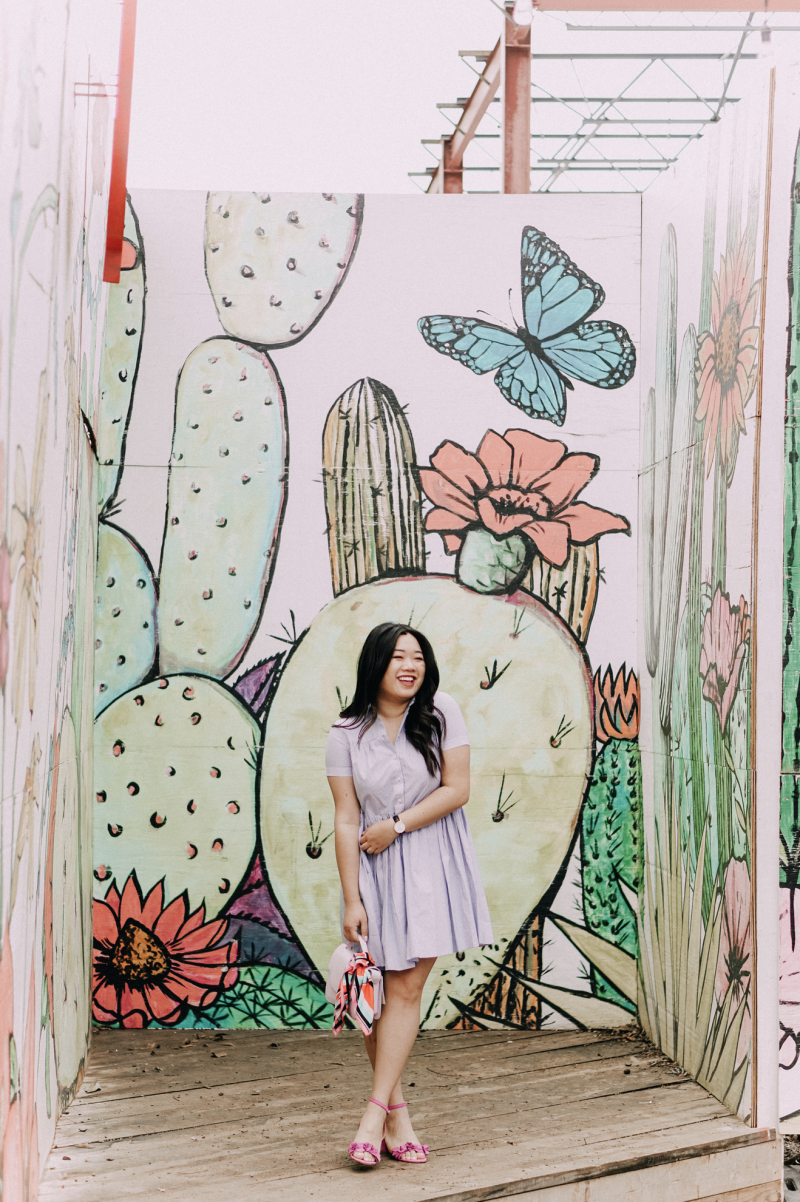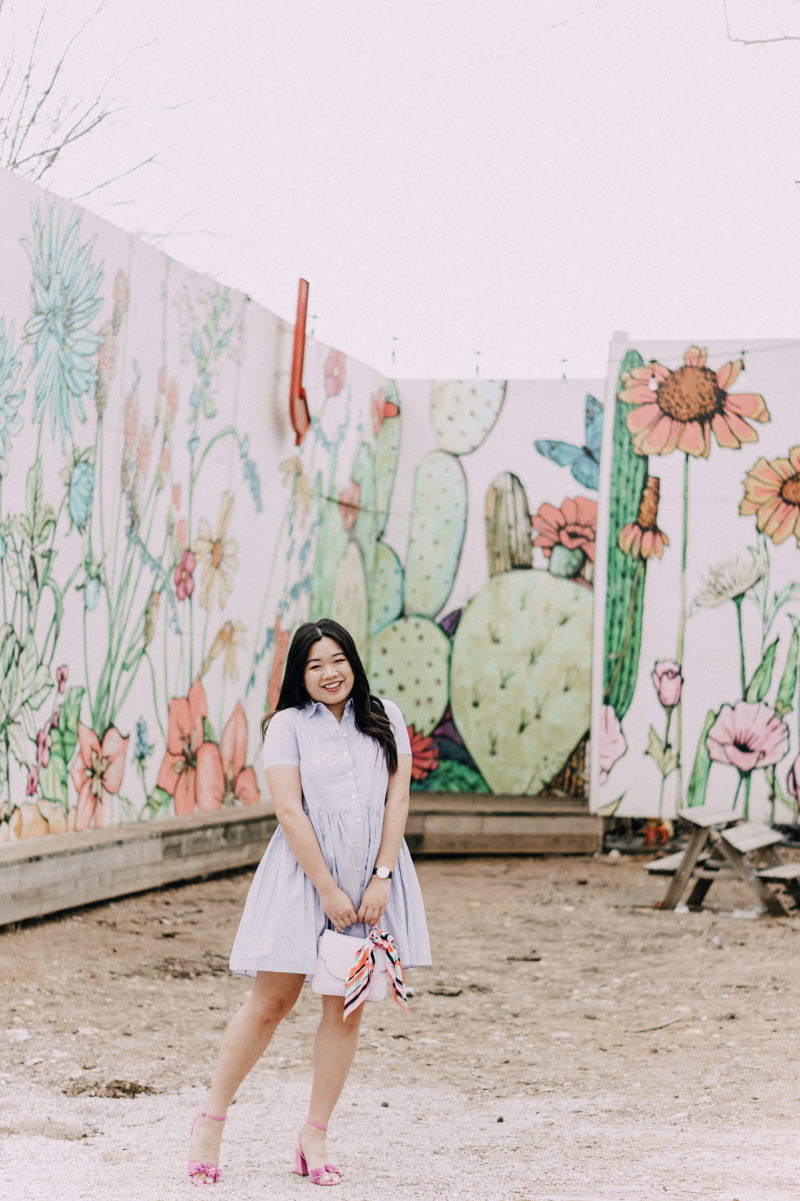 You guys won't believe how much I scored this gorgeous Kate Spade dress for! I had my eye on it since it came out in Kate Spade's Spring 2017 collection. When I found it at Nordstrom for 70% off, I couldn't believe my eyes! Don't y'all love when you find a diamond-in-the-rough kind of deal hidden at discount stores? It's the best.
If you're looking for a fun Easter look, look no further! This whole outfit screams spring fashion. It's so light and fun, and I love all the pastels in this look. I really tried to loop in some fun lavender tones with the shoes and this bag. Y'all know how I feel about neck scarves, and I love wearing them in ways other than around my neck! Tying a neck scarf to a bag can totally transform the whole look- if you're looking for a fun way to repurpose pieces in your wardrobe, this is a super fun way!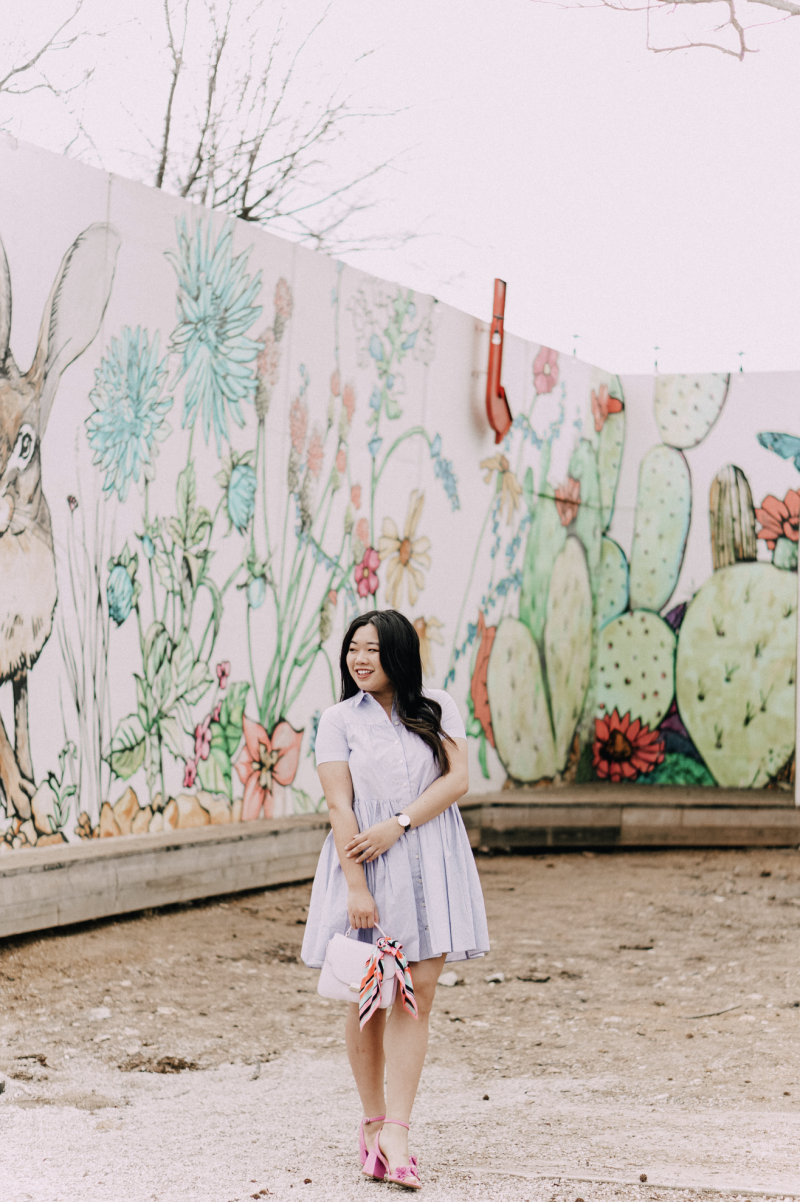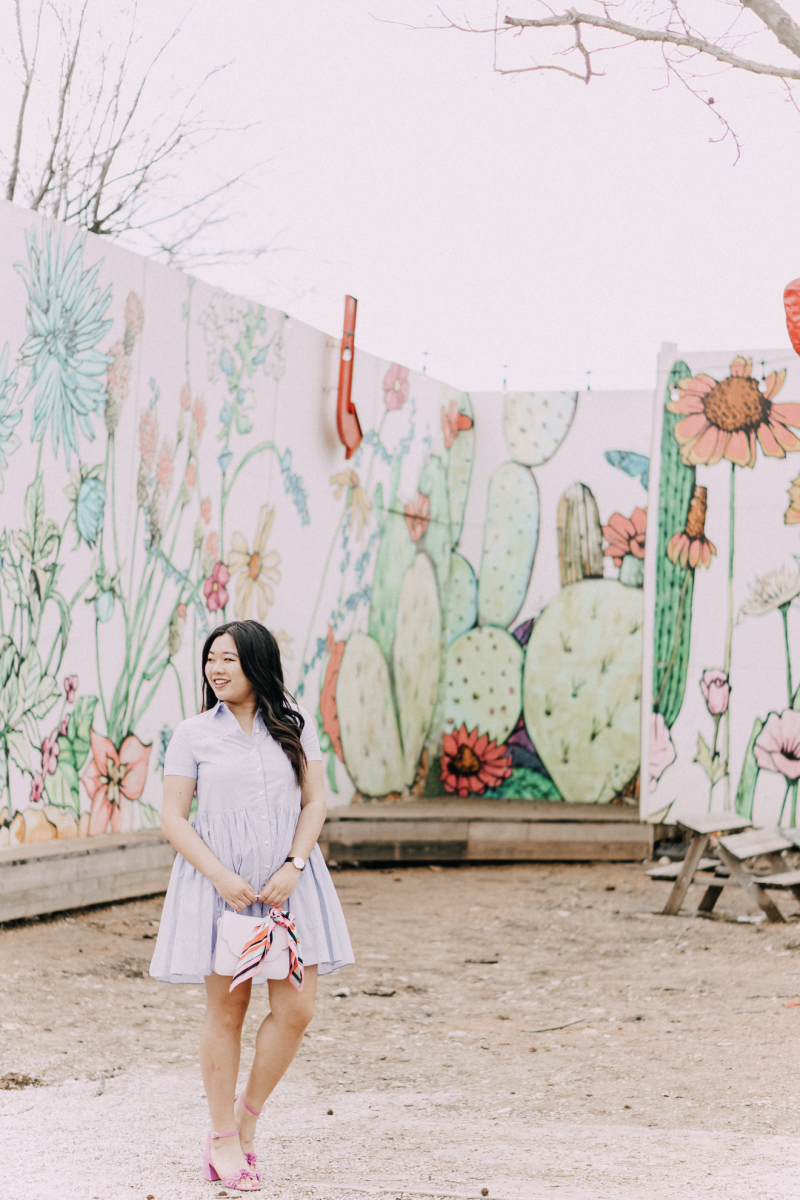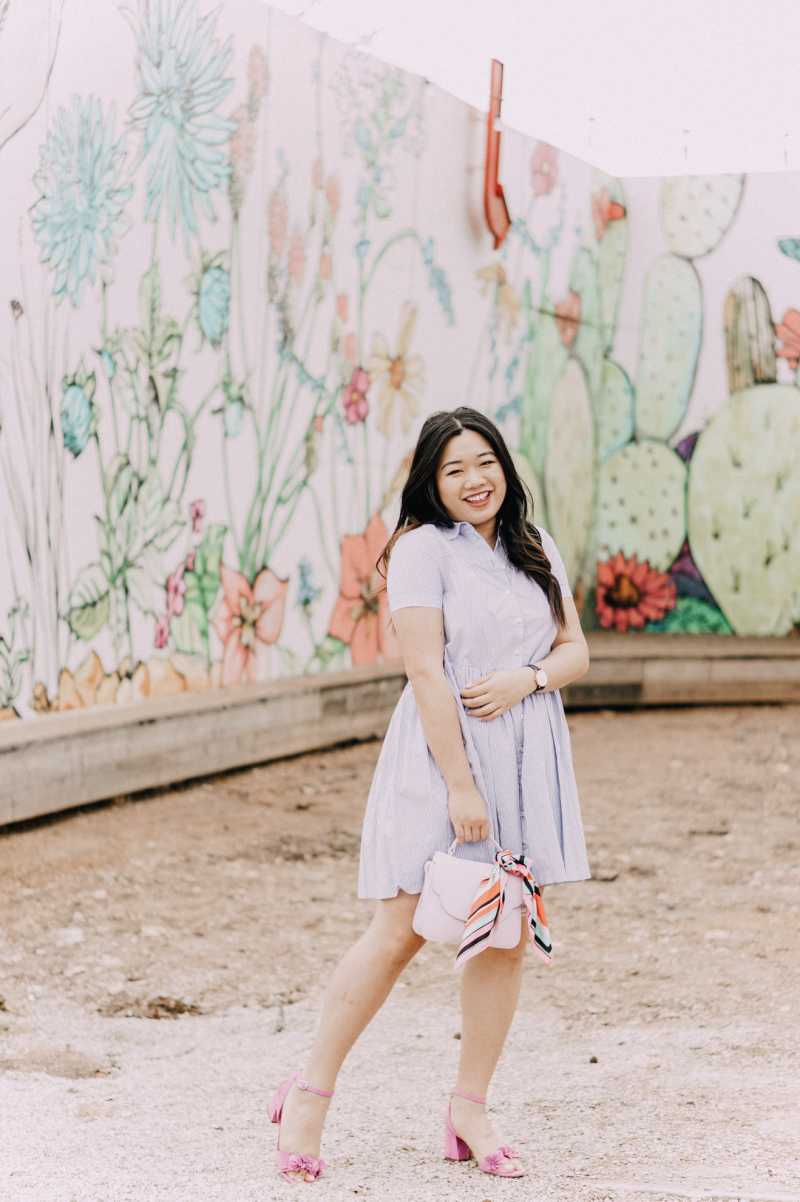 Can we also talk about how adorable this backdrop is?! I'm so in love! When I put this outfit together, I knew this would be the perfect location to shoot. If you're in the Dallas area and looking for a fun place to take photos or have a picnic, this mural is located in the Bishop Arts District, near the end of the strip. There's a whole wall with a bunch of different fun murals, open to the public. It's a really fun area to walk through and look at street art. Bishop Arts District is one of my favorite areas in the Dallas area! The whole district is filled with cute cafes and boutiques, so if you're looking for a place to walk around Dallas you have to check it out!