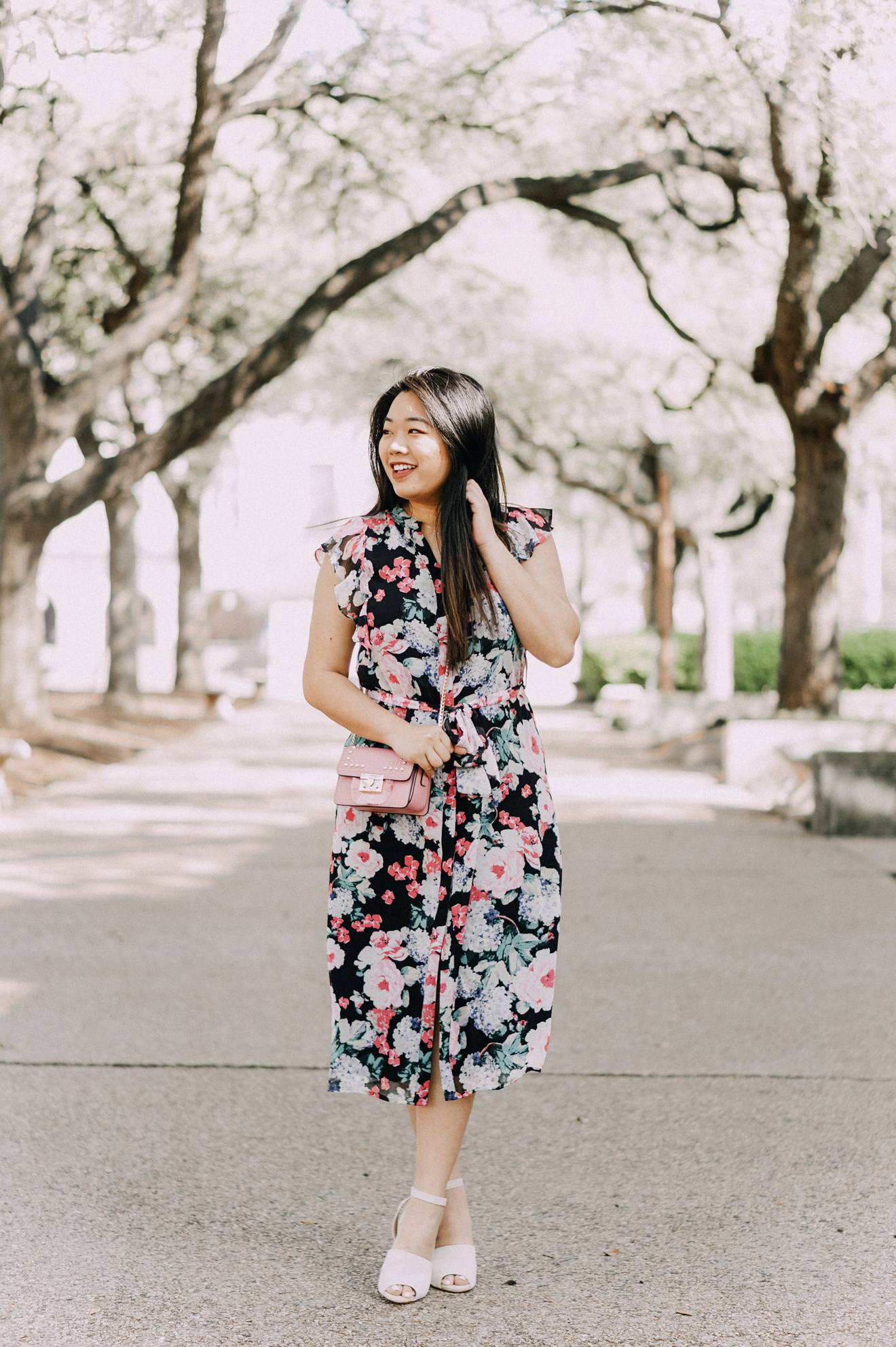 As I'm writing the post, it is officially spring! Unfortunately this post isn't going live on the first day of spring, but in the spirit of the start of a new season, today I'm talking all about spring trends I'm loving.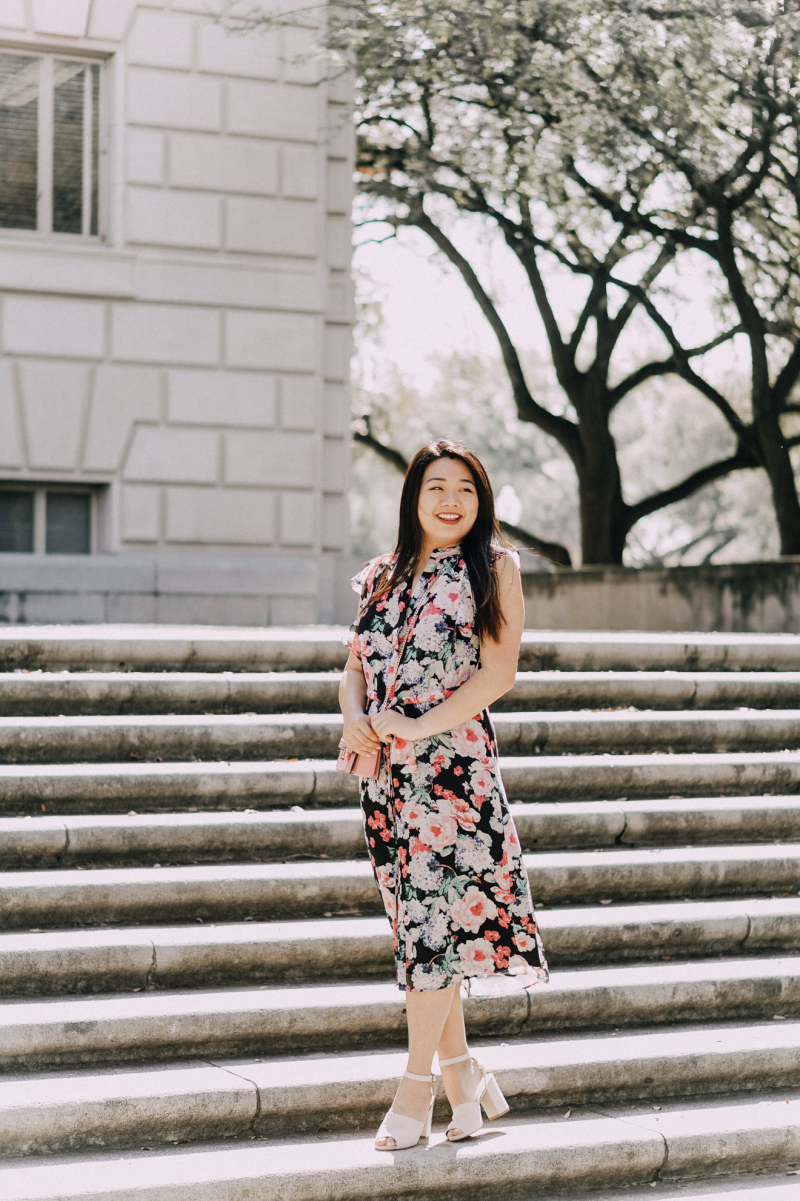 ALL THE FLORAL PRINT
This isn't so much a Spring 2018 trend, but I am a huge fan of floral for spring! Can you tell? I especially love all the fun prints that come out in spring- the colors are always so fun!
90'S VIBES
This season there's so much inspiration coming from the 90's and I'm LOVING it. I was a toddler all throughout the 90s, so I obviously didn't really get to take part in the fashion of the decade. So now's my chance, I guess.

BOLD STRIPES
I've been seeing bold stripes everywhere this season! Bring on all the bright, funky striped. I love them!
CHUNKY HEELS
I've always been a huge fan of shoes with a chunky heel- anyone else? They're 10x more comfortable, and way easier to walk in. These ones I'm wearing here are from Treasure & Bond, and I've been wearing them nonstop.