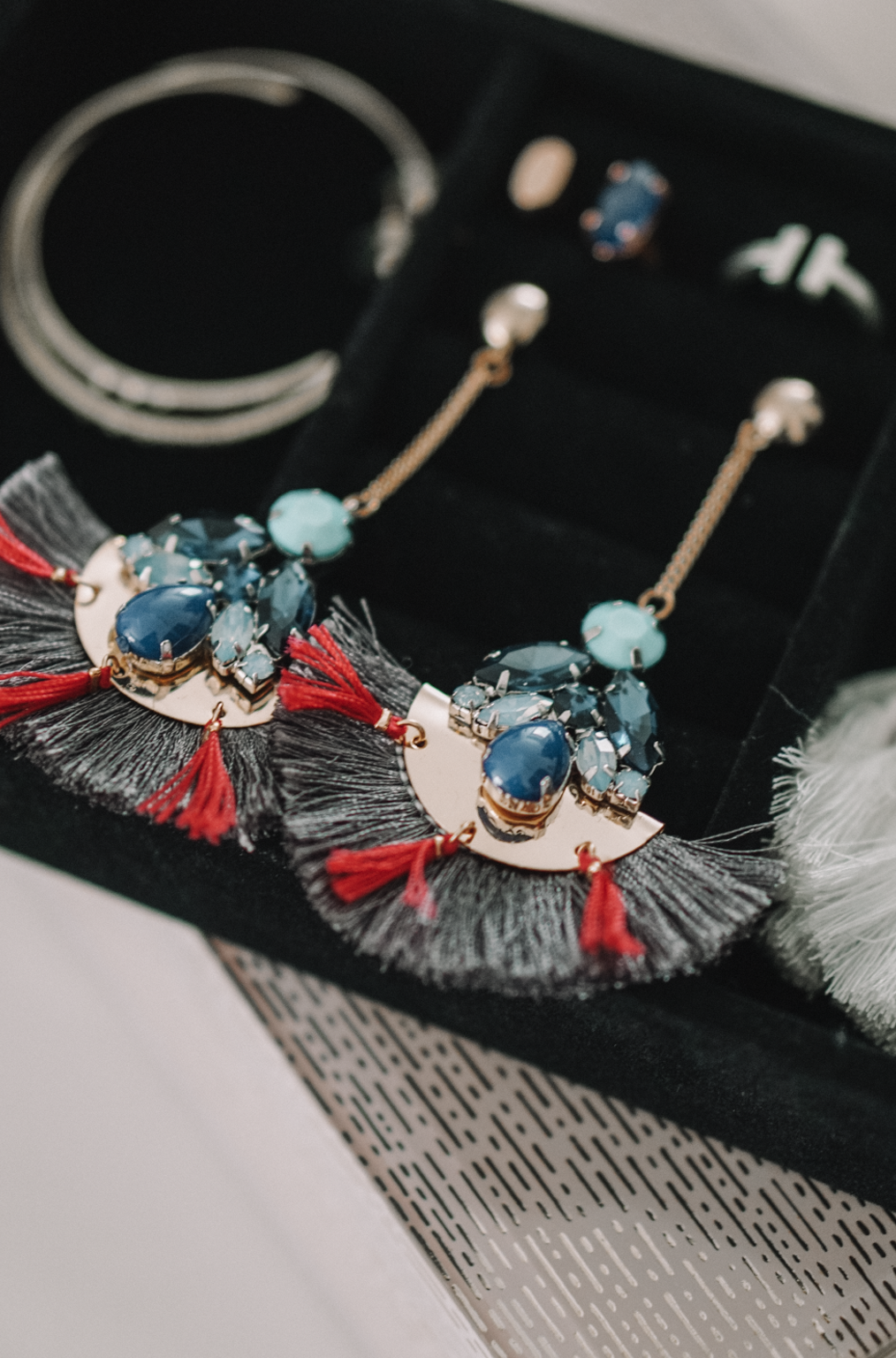 Even though Dallas is in total winter mode right now, I'm so ready for spring to come around! In preparation for spring fashion, today I'm sharing all the best statement earrings for the season, along with jewelry organization options to store your bling. Plus, I'm sharing high quality but affordable statement pieces so you don't have to break the bank!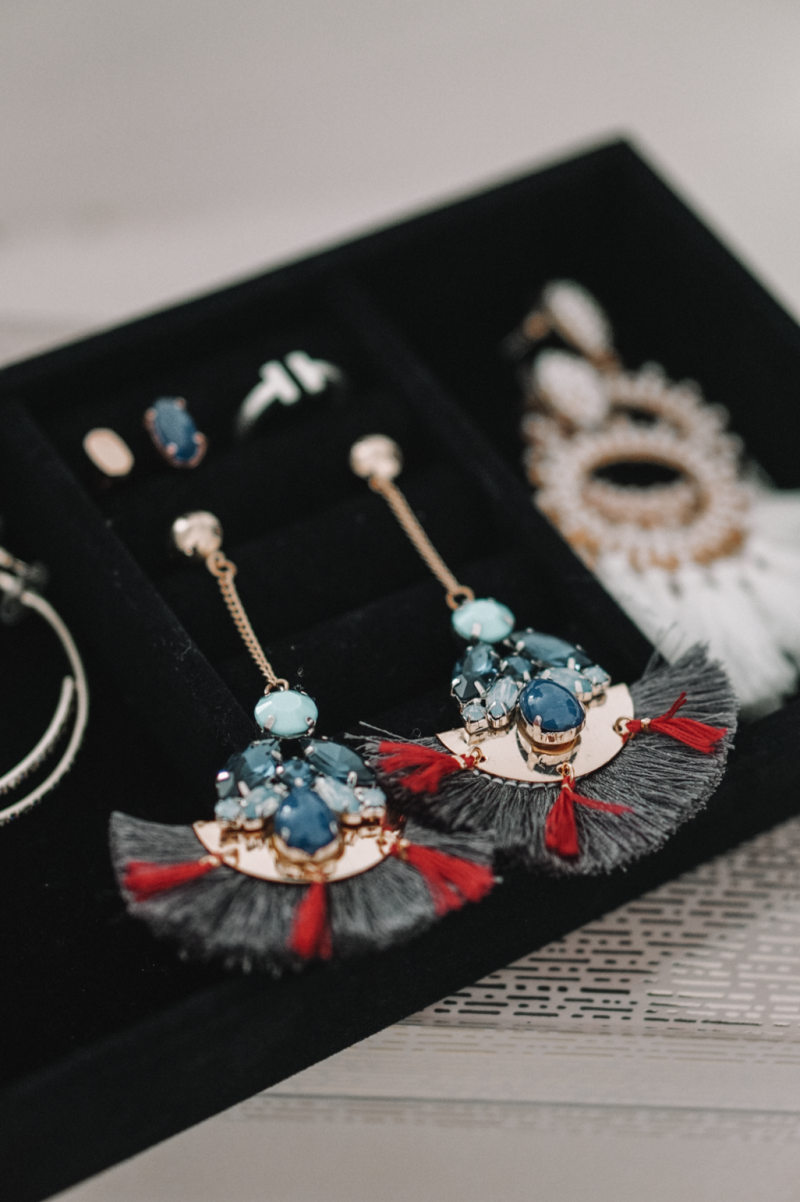 Shopping for statement pieces can be a little tricky. One one hand, you don't want to sacrifice quality for a lower price point, but shelling out a ton of cash for earrings you can't wear that often because they're trendy doesn't really make sense either. Today I'm sharing a few gorgeous "high end" pieces but also giving tips for getting quality earrings on a budget.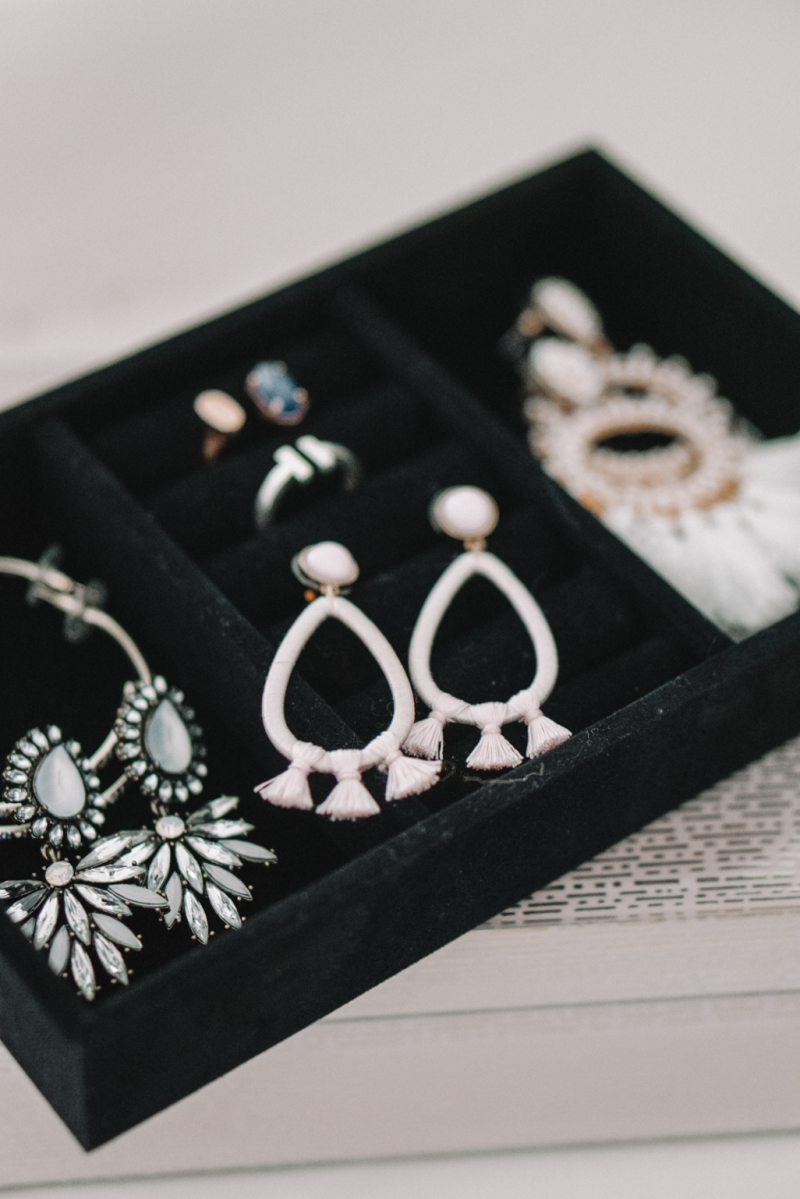 Baublebar is probably my #1 favorite brand for relatively affordable jewelry. Their statement earrings are SO fun, and not $100+. However, not everyone can spend $50 on statement earrings that don't go with everything. I'll usually splurge a little for a pair that I absolutely love, but these can tend to still be a little much when they're trendier pieces.
If you haven't checked out the Sugarfix by Baublebar line yet, you need to! I chatted about this a tiny bit earlier this week in my Spring Accessories post, and got so much good feedback for doing more affordable style. Who doesn't love a good deal, right? Pretty much all their earrings are under $15. Their price point is amazing, so you can participate in trends without spending too much cash.
Also, most of their items come in quite a few colors, so you have a ton of options to choose from!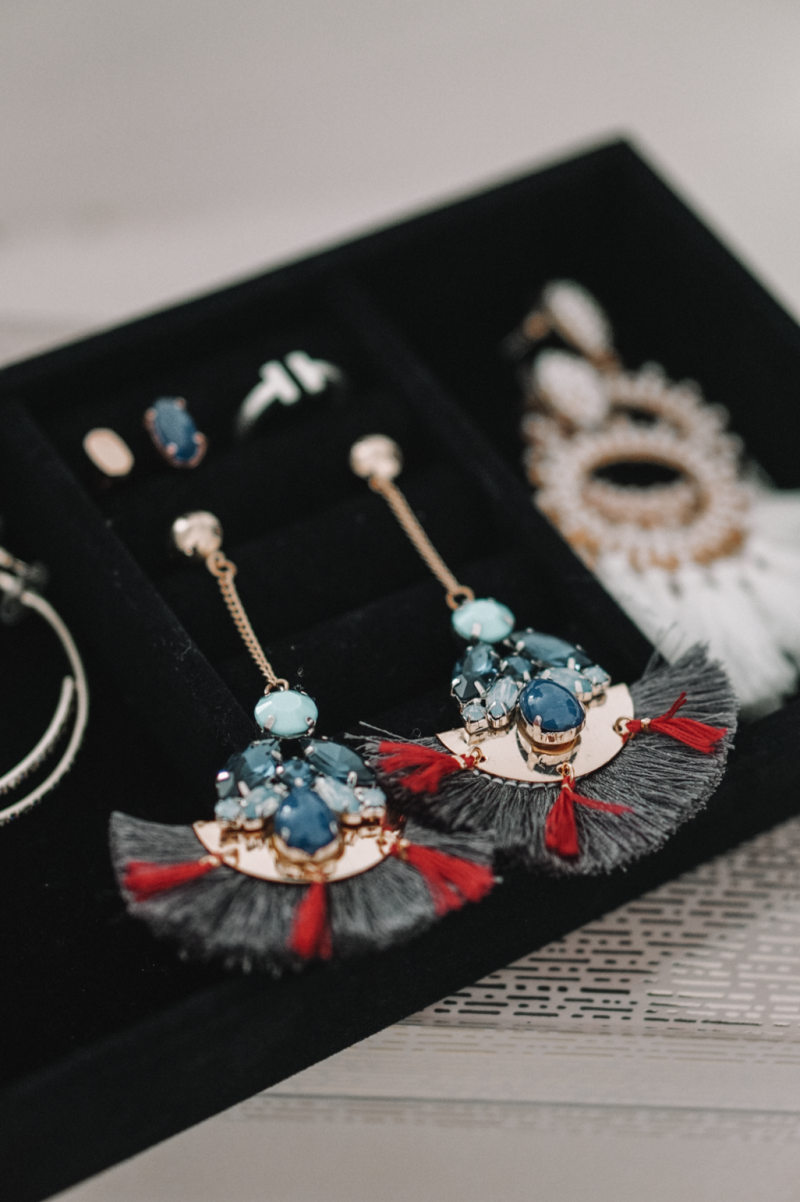 I've been a huge Kendra Scott fan since early high school, but lately they have been absolutely killing the game! All of their new stuff (especially their new spring collection) is gorgeous, and the prices aren't ridiculous. These hoops have been my favorites for the past few weeks! Pro tip for shopping at Kendra- during your entire birthday month, you can get 50% anything in the store. Also, if anything ever tarnishes you can take it back to the store.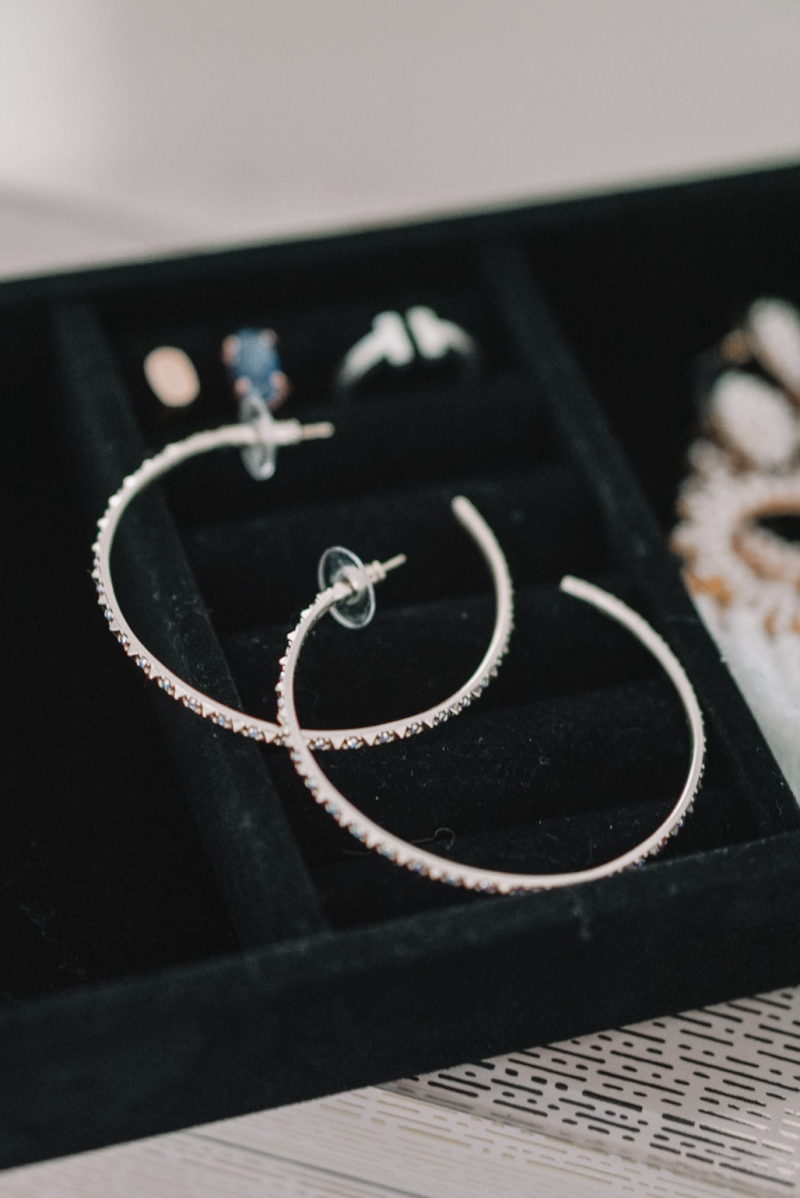 I also wanted to go ahead and share some products to help you organize your jewelry! I store my jewelry in these acrylic cases and love it, since I can easily see what all I have to work with.