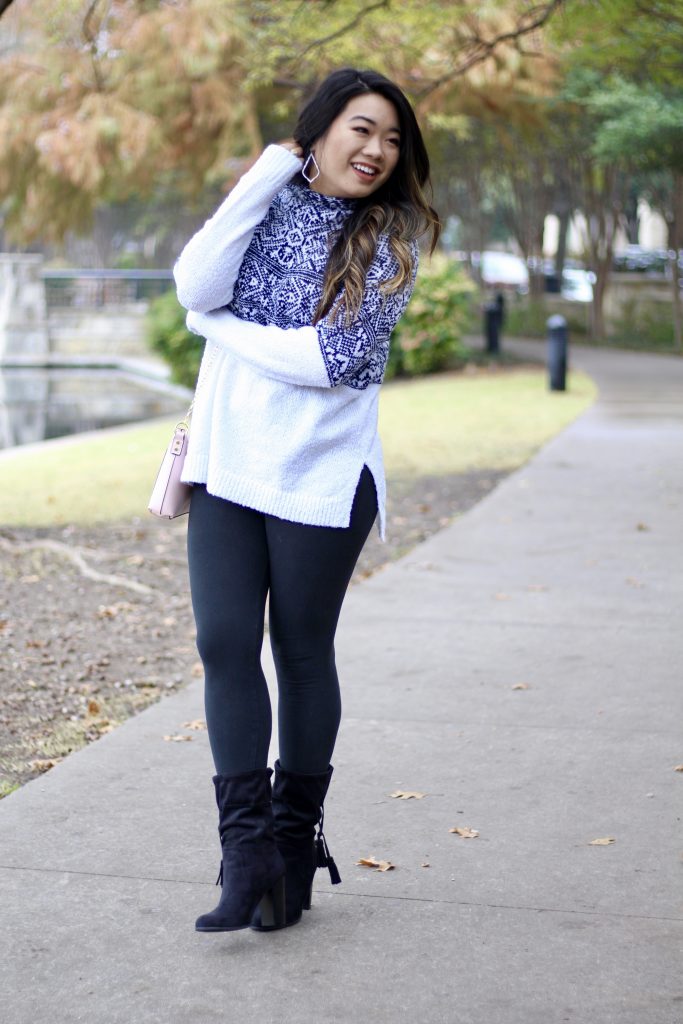 Outfit Details
White Turtleneck Sweater Target // Leggings Victoria's Secret // Boots (Similar) // Pink Crossbody (Similar)
I can NOT believe how cold it is outside right now! I feel like just yesterday it was 70 degrees out and I was wearing a t-shirt and shorts, and now I'm all bundled up in 80 layers and 50 blankets.
I've been on the hunt for a big cozy sweater, and last night I found a TON at Target, and get this- they're all 40% off! Most of the ones I found were all under $20, which is perfect if you're looking to stock up on some comfy sweaters to stay cozy this winter. I personally hate being cold- I would much rather be hot than cold any day- so you'll definitely find me bundled up in my thickest sweaters for the next month.
I've also been loving tassels lately- tassel earrings are my fave, and I decided to work them into my wardrobe with some other tasseled pieces as well- the crossbody bag & my boots!
This outfit is seriously so comfortable & cozy. I ran around town today for hours running errands and I was as comfortable as can be. 🙂
I hope all of you are staying warm!! I can't believe Christmas is already only a few days away- how are y'all doing on Christmas shopping? Let me know, thanks so much for stopping by!