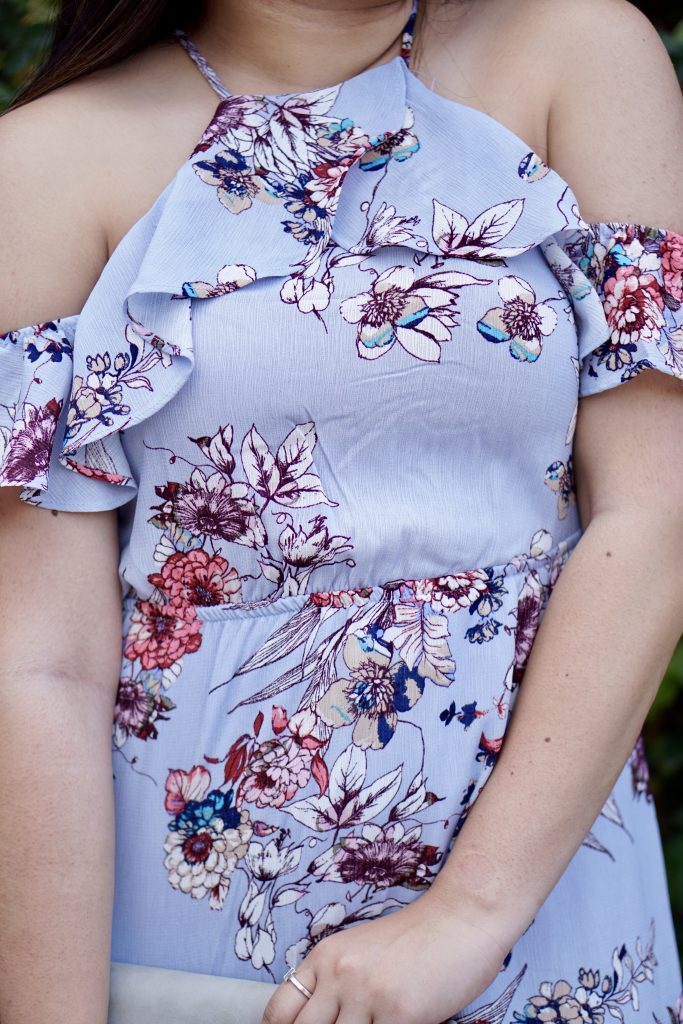 Hi, friends!! Hope everyone's having an awesome day so far 🙂 Recently I've been obsessed with maxi dresses- there are SO many cute ones out for spring, I need them all!! I found this one at Nordstrom for less than $60 (CRAZY, I know.) The print is to die for, and I'm loving the ruffles & cold shoulder details. So perfect for spring- especially for those of you who have weddings to attend in the near future!
The slits along the legs make it super breezy, and the elastic makes it extremely comfortable. I wish it was socially acceptable to wear them same clothes every day… I love this dress so much I wish I could wear it every day! Akash loved it too, so it's even boy-approved!
I don't know what it is about this print, but I love how soft & pretty it is. It's definitely going to sell out, so grab one while you can!!
Shop this look!