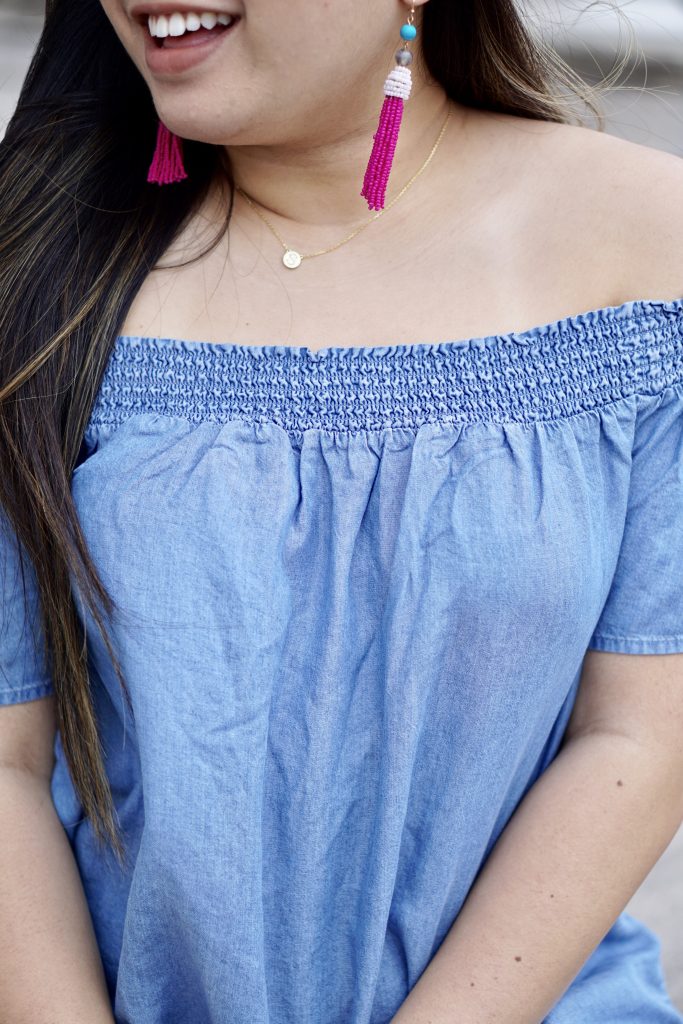 Happy Monday, friends!! Hope each and every one of you had a fabulous weekend, and that your week is off to a good start. Sorry for being a little MIA last week- Akash & I drove to Dallas early Thursday, and I had a weekend jam-packed full of meetings and hanging out with my fam! In case y'all aren't following me on my Instagram yet, you totally should- I post on there super often, and keep y'all updated on all of the fun things going on in my life, on a more personal level!
Anyway, today's blog post is a series that I've wanted to start for a while- the Balling on a Budget series! I know a lot of you are college students (aka broke.) But even if you're not, who can say no to saving some extra cash, right? So basically with this series I'm going to be talking about all my tips I've collected over the years of being a self-proclaimed shopaholic. Ask all my friends & family- everyone knows I love a good deal!
SO with that being said, hopefully this series will help you guys out in any way when it comes to shopping smarter & deal-hunting. If there are any subjects or themes you want me to cover, please be sure to let me know! Now let's jump right in…
So to kick off this series, I wanted to talk about a tip that I keep near and dear to my heart- saving when it comes to trendy pieces!
You've probably heard this tip time and time again, but we could all use a little refresher. Save when it comes to trendy pieces, and splurge on classic pieces. So for example, take these tassel earrings- these are super on trend right now, especially tassel earrings with fun bright colors. But let's be real- how many times would you really wear them this season? Probably not as many as you'd like for a $60 price tag, am I right?
One of my favorite stores to shop for trendy jewelry is Francesca's. I believe every jewelry piece at Francesca's is under $50- which, to be honest, is still a little steep, but Francesca's always has the perfect trendy jewelry that's good quality, and way more inexpensive than something that you'd buy that's designer.
Know when to shop. When it comes to trends, it's somewhat like predicting the weather. You can estimate, but nothing's for sure. A lot of trends, however, resurface. For example, wide leg pants were huge 10 years ago, and now they're back. Same with denim & leather jackets, denim skirts, ruffles, chokers… I could go on and on. Point is, trends cycle around so often, so something that I do all the time is buy trendy pieces when they're clearanced out, and save them for the next time that they resurface. I know this definitely isn't ideal, but if you're on a budget- it's totally worth!!
This next tip is for all the avid blog readers out there: wait to purchase. Now I know, it can be so tempting- you see your favorite blogger wearing the cutest shoes, and you want to get them ASAP- but wait!!! The pair of wedges in this post is the perfect example of this. When the Marc Fisher wedges were literally all over Instagram, I wanted them- I needed them! But then, I waited a week before purchasing, and guess what- the perfect pair of almost identical dupes for these wedges surfaced. If you wait a little while to purchase after seeing a certain trend, chances are someone will have found an identical dupe for 1/4 of the price. Nifty, right?
Shop this post!