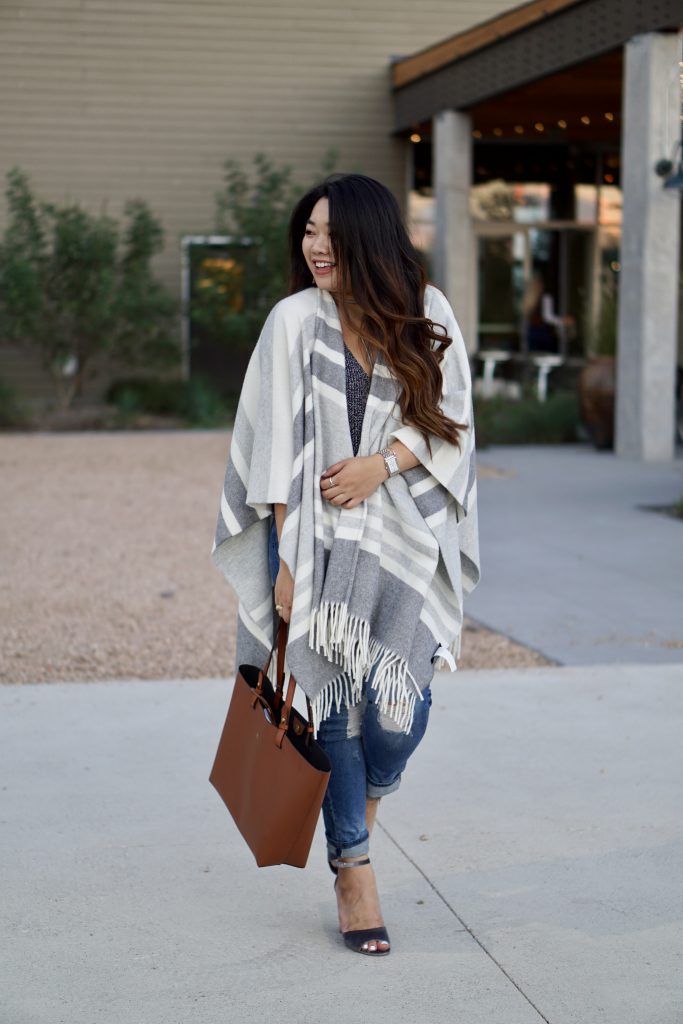 This post is sponsored by Banana Republic. As always, all opinions are my own. Thank you so much for supporting the brands that make WLS possible!
In the spirit of PSL's and sweater weather, I'm partnering with Banana Republic today to share my ultimate fall fave for this season: ponchos!!! Last week I shared a post all about transitioning into fall, but since Friday marked the first official day of the season, we're diving right in! I've never really been a poncho person, but I've been seeing them everywhere this season so I had to jump on the bandwagon. This one from BR is so cozy & warm- definitely going to be wearing to football games when it gets chillier!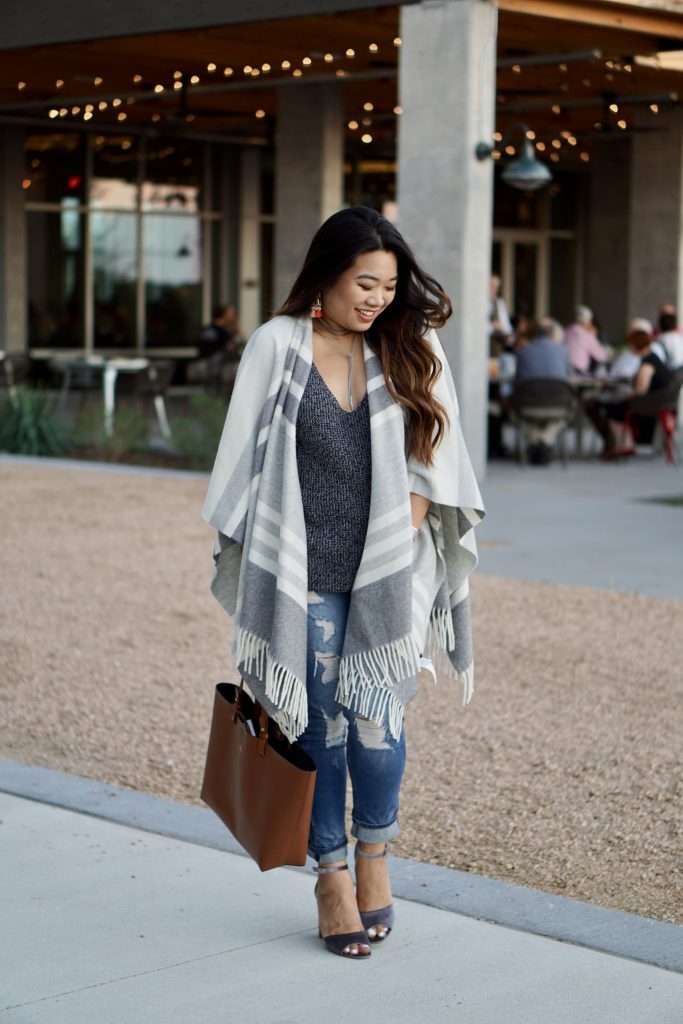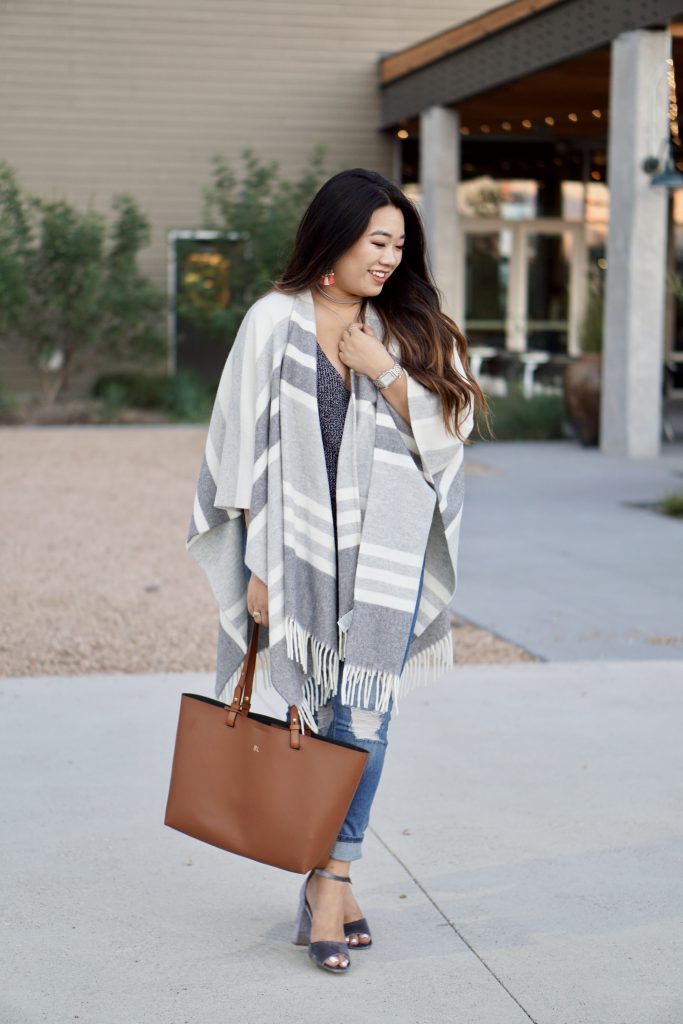 What I love most about ponchos is how they're basically a blanket that you can pull off as a fashion piece! Who doesn't love wearing socially acceptable blankets all the time when it's cold out? This one in particular caught my eye because of the color and pattern. It's super neutral, so you can wear it like I am, with all neutrals, or switch it up with a fun colored sweater or accessories. Once it gets a little cooler, you'll definitely catch me wearing it with thick leggings and OTK boots.
This one from Banana Republic is 40% off right now, so snag it while it's on sale! If the white's not your fave, they also have a super cute plaid pattern that I might just have to get for myself.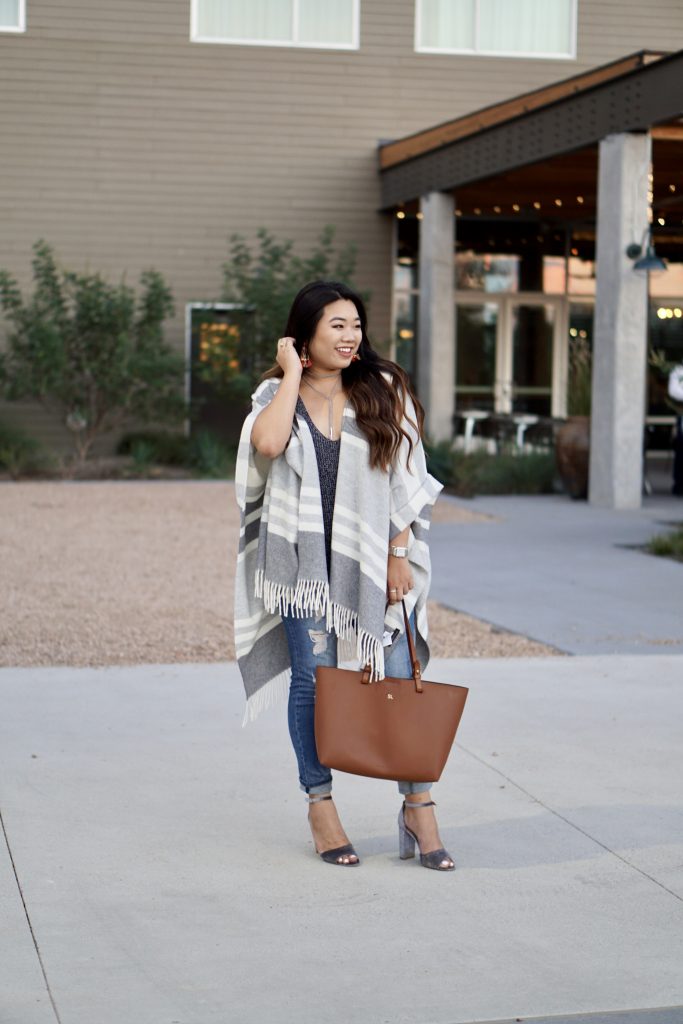 On another note, Akash got his Aggie Ring this weekend- YAY!!! This past week has been a crazy one, with 2 exams and 2 project due. BUT it was so fun to celebrate him for a day to finish off the week. I'm gearing up for the last of my first round of tests this week, so wish me luck!! Hope you all have a fabulous week- can't wait to talk to y'all on Wednesday! xoxo