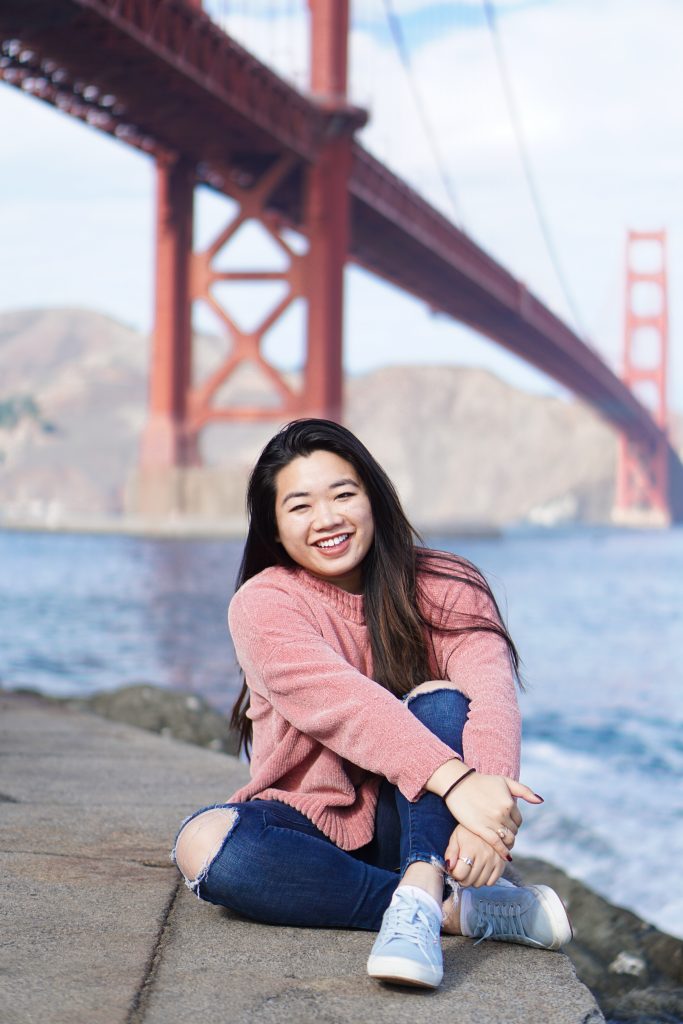 As most of you know if you follow me on Insta (if you don't you should!!) Akash & I spent our Thanksgiving weekend in San Francisco. We were there for 5 days and 4 nights, seeing the city and trying new food. I had the absolute best time, and definitely want to go back sometime soon! A lot of y'all have asked for a travel guide, so I decided to go ahead and compile all of my fave places that we visited for this ULTIMATE San Francisco Travel Guide. Please keep in mind that a lot of these are touristy! I'd never been to SF, so I really wanted to visit all the typical tourist attractions along with some hidden gems that we could find.
Brace yourself, guys. This is gonna be a long one.
I'll be organizing the guide into 4 categories: where to stay, where to see, where to eat, and where to Instagram. Pretty self explanatory, but basically I'll be including anywhere that we loved or places that we wish we could've hit. I'll admit I may or may not have planned our trip with "Instagrammability" as a priority, so you're welcome in advance for all the places to get your cute pics! 😉 Any place with a * next to it means that it's awesome for taking pics!
One last thing before we hop into the travel guide: I vlogged the whole trip, so if you want to see a little more of what we did on our trip + our experiences at each place check them out below. I'm hoping to dab into vlogging a little more, so if you wanna subscribe you'll get notified whenever I post a new video! 🙂
So let's get into it!
WHERE TO STAY
I recommend staying somewhere around the Fisherman's Wharf area- most tours meet in this area, so it was really convenient to just walk over to meet. It's definitely a nicer area, and not dangerous/scary at night.
Akash booked this trip for us, and I have to give him props in his choice of hotel! We stayed at the Hotel Zoe, and loved it. If I'm being totally honest some of the staff wasn't the most courteous, but the hotel itself was wonderful. It's a 5 minute walk to Fisherman's Wharf, and there were a ton of food choices nearby too, which was a huge plus.
Below are a few other places with good reviews & reasonable prices Akash had looked into when booking our trip:
Right next door to Hotel Zoe, with a bar downstairs.
This hotel was right across the street from ours!
Parc 55
Akash stayed at this hotel the last time he visited SF, and he liked it a lot! The only thing is that it's right next to the Tenderloin area, which can get pretty dangerous. It is next to Union Square, though, if you're looking to do some shopping!
WHERE TO SEE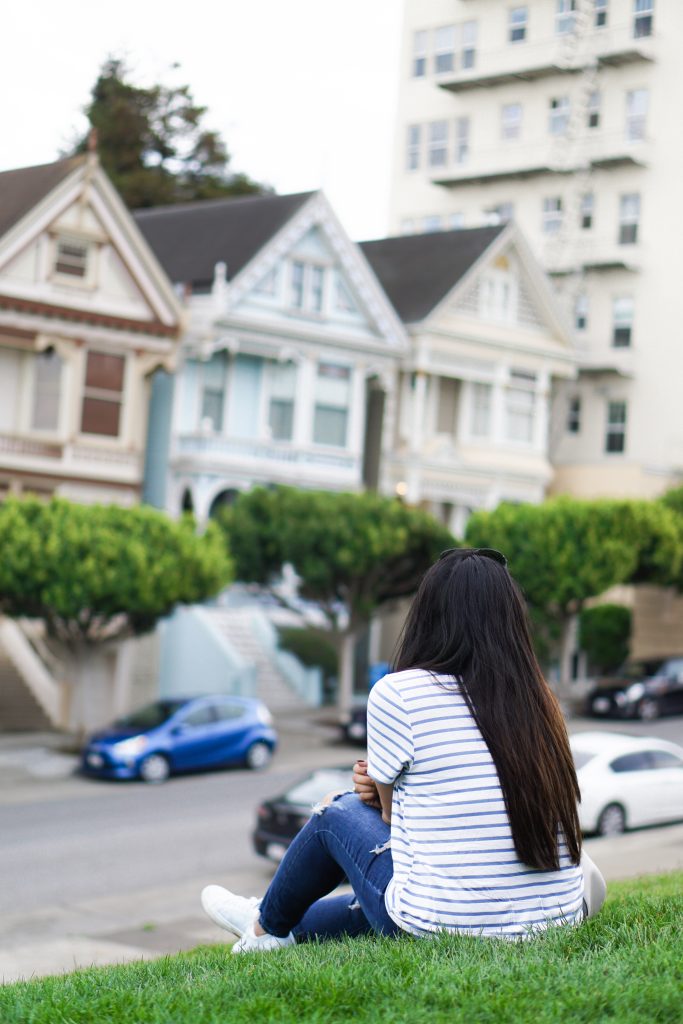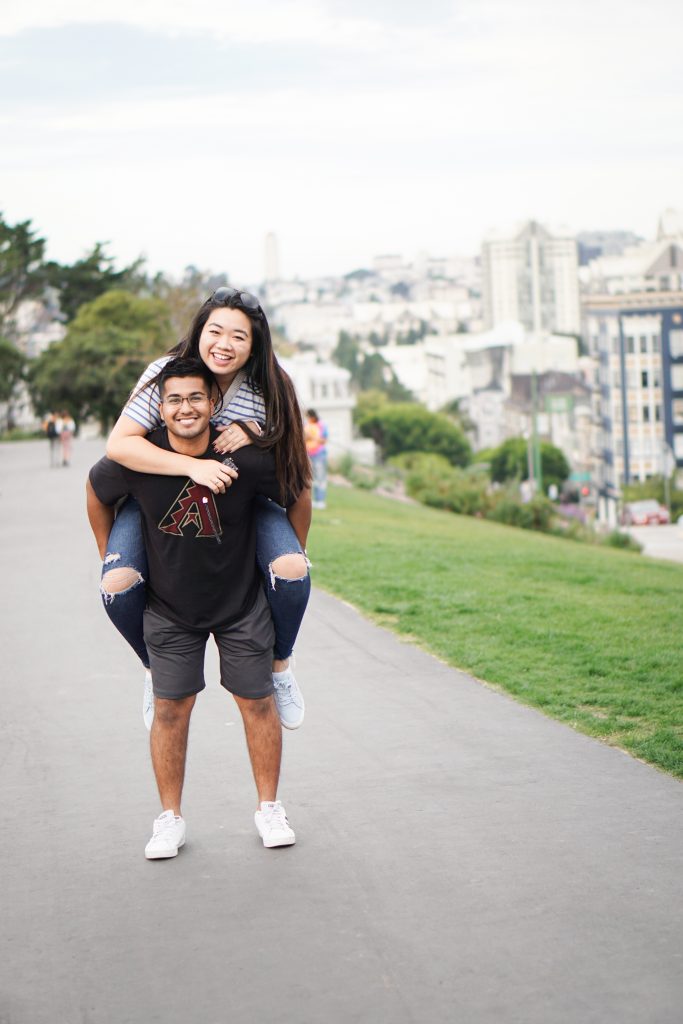 Not much to say about this one- it's exactly what you'd expect. It's cute for a photo, but really not much else to do here!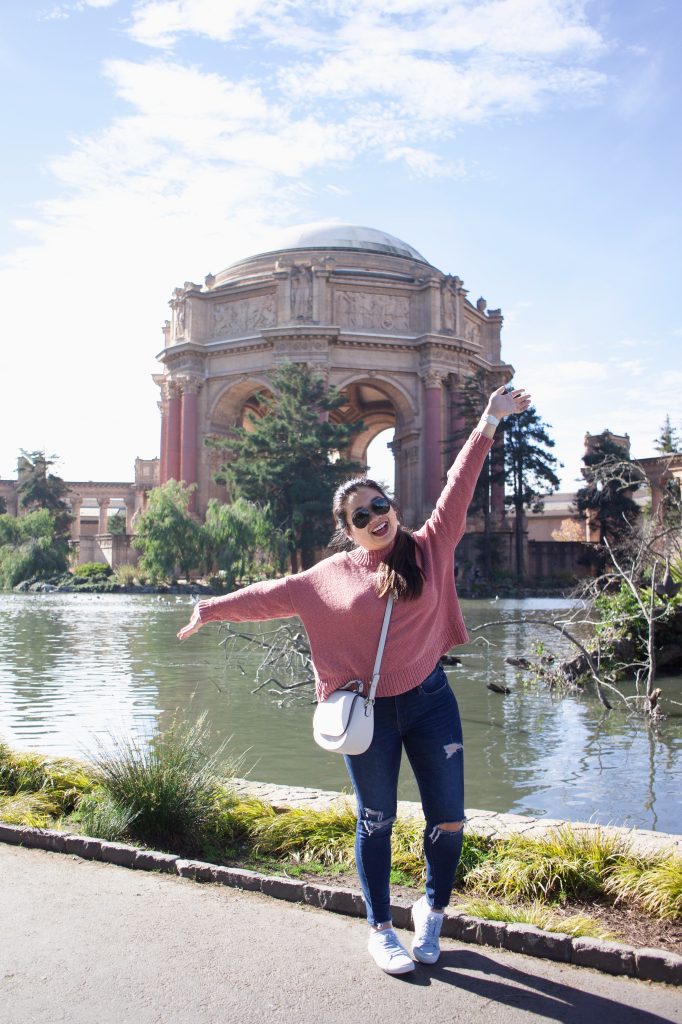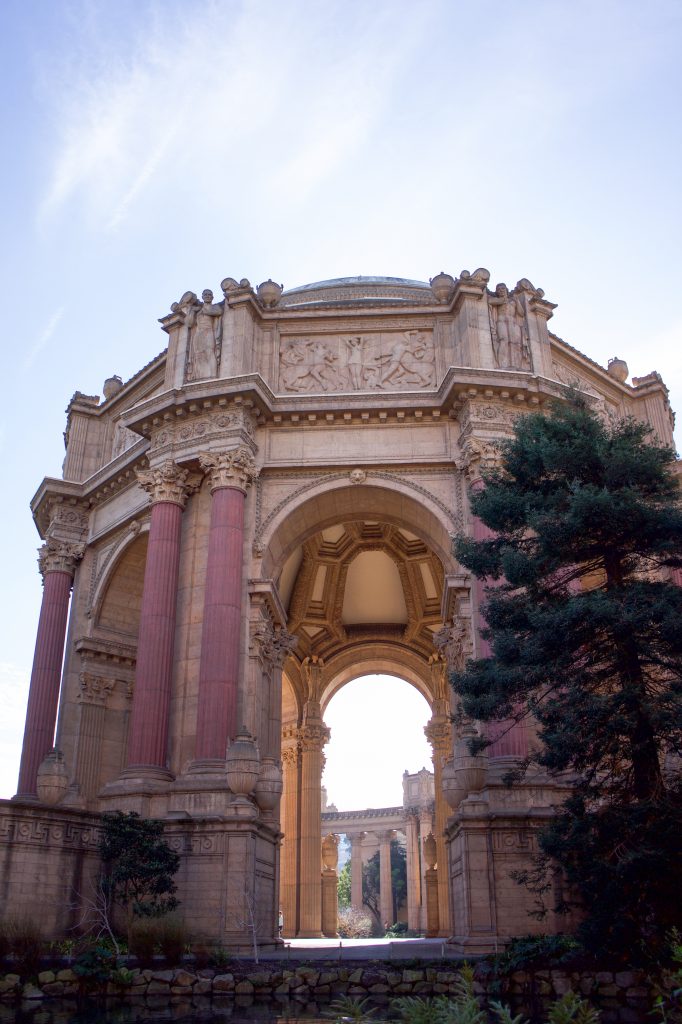 Akash & I both really enjoyed walking around this little park. The area is gorgeous, and totally reminds me of something you'd see in Europe. Go early- it gets crowded fast.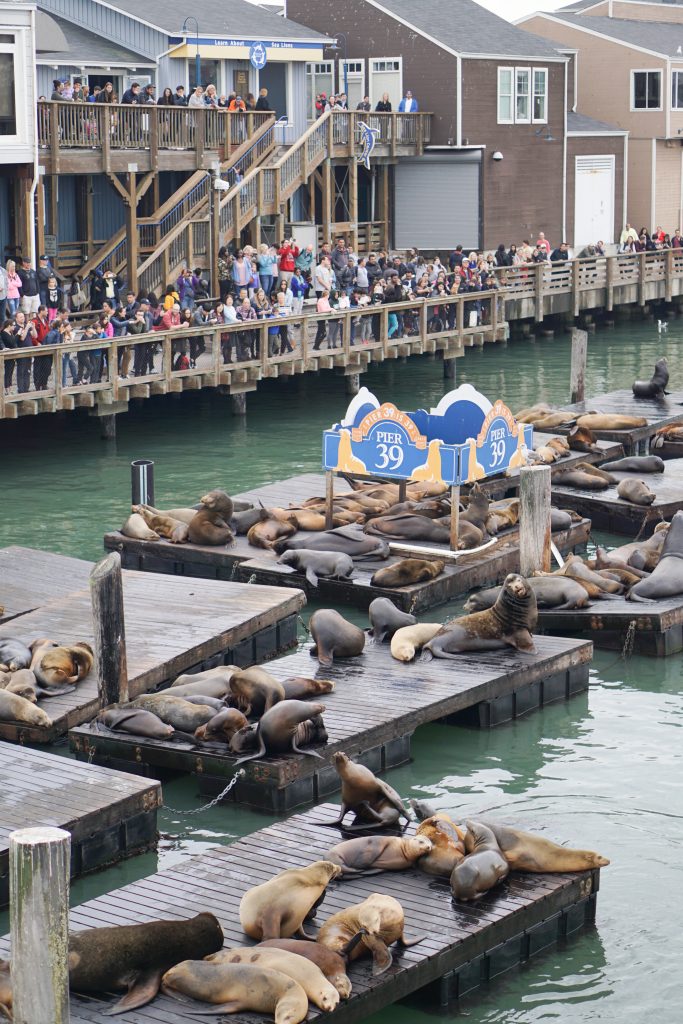 Ton of food options. A little more touristy than I like, but if you've never been you have to stop by.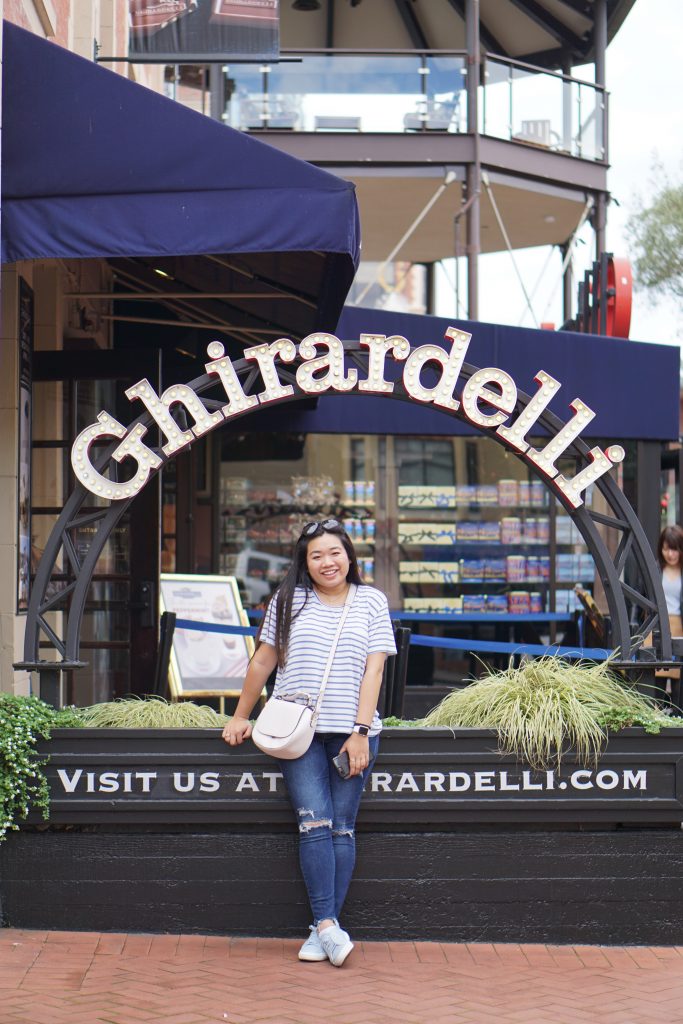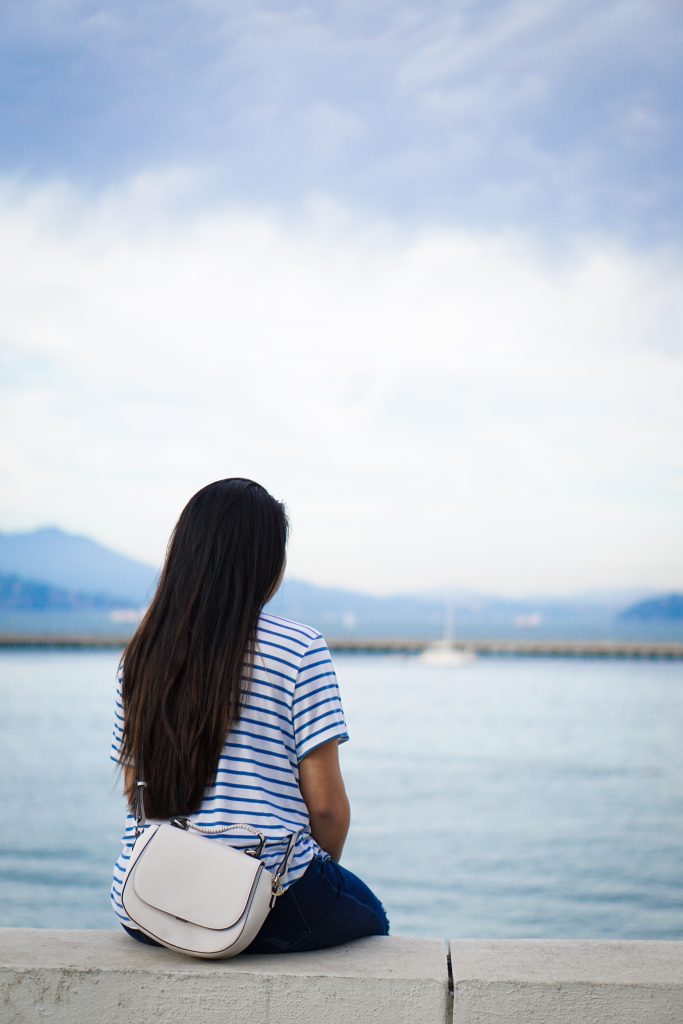 Not much to see, but the food's great! If you walk towards the west, there's an awesome little area where you can have a picnic. There's a great view of the bay, and a nice beach that would be fun on a day with good weather.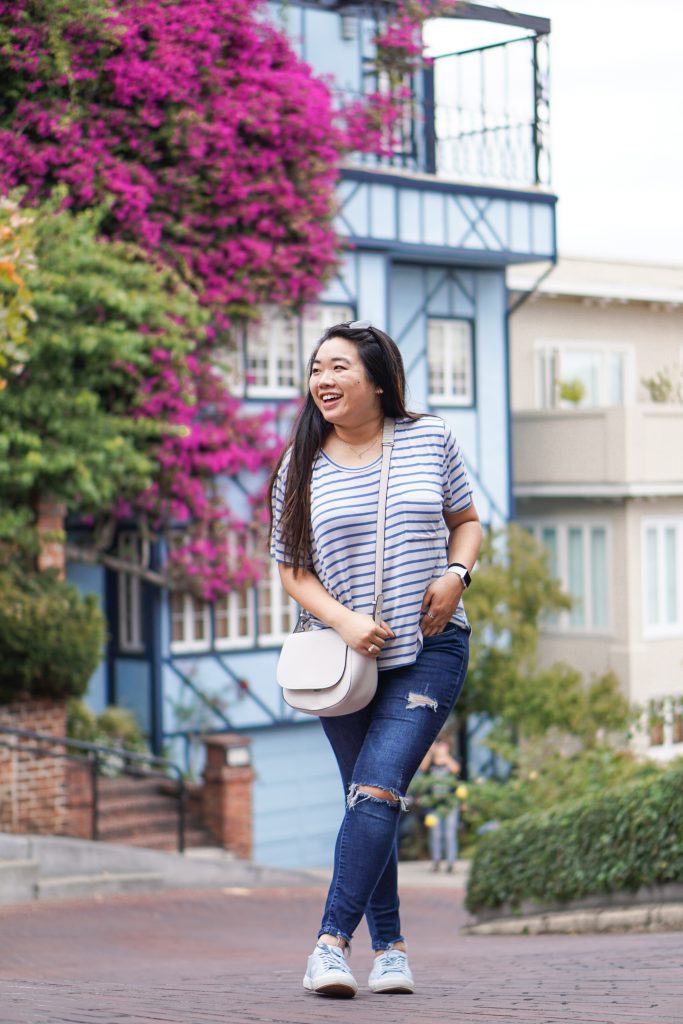 Let me tell y'all… I STRUGGLED on the hike up to Lombard Street. It was about a mile walk from Ghirardelli. I was thinking, "oh that can't be too bad. It's just a mile, right?" NO. It's a mile of straight up 50 degree slopes. Wear comfy shoes. And extra deodorant.
Other than seeing the slope Lombard Street isn't really anything special unless you're visiting when the flowers are blooming. I know it's a pretty big tourist attraction, but unless you have the extra time to visit I'd skip this one.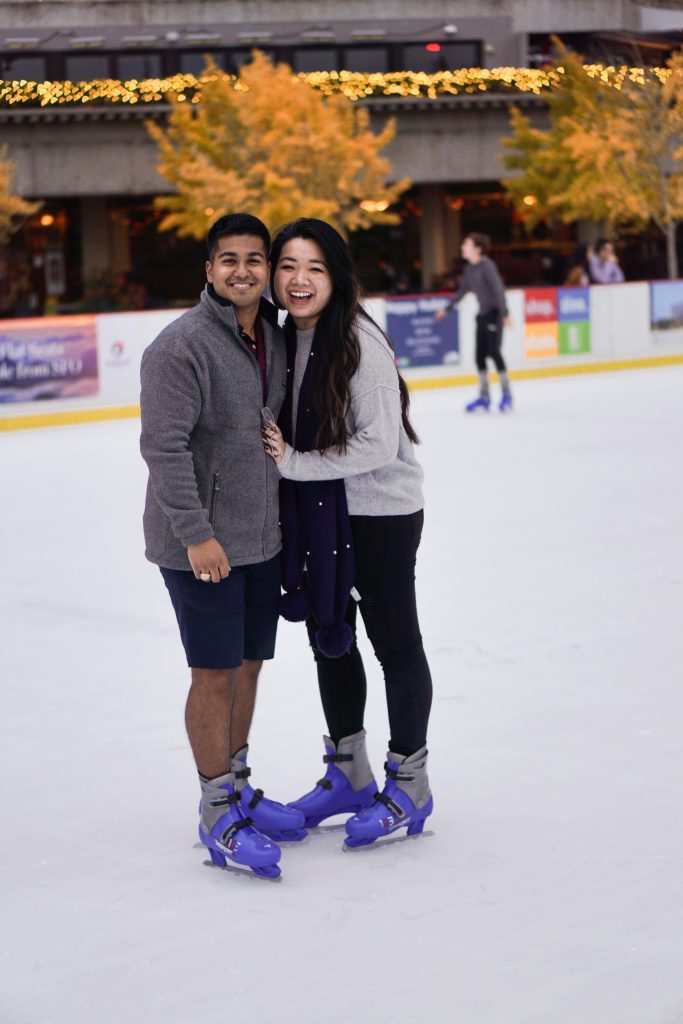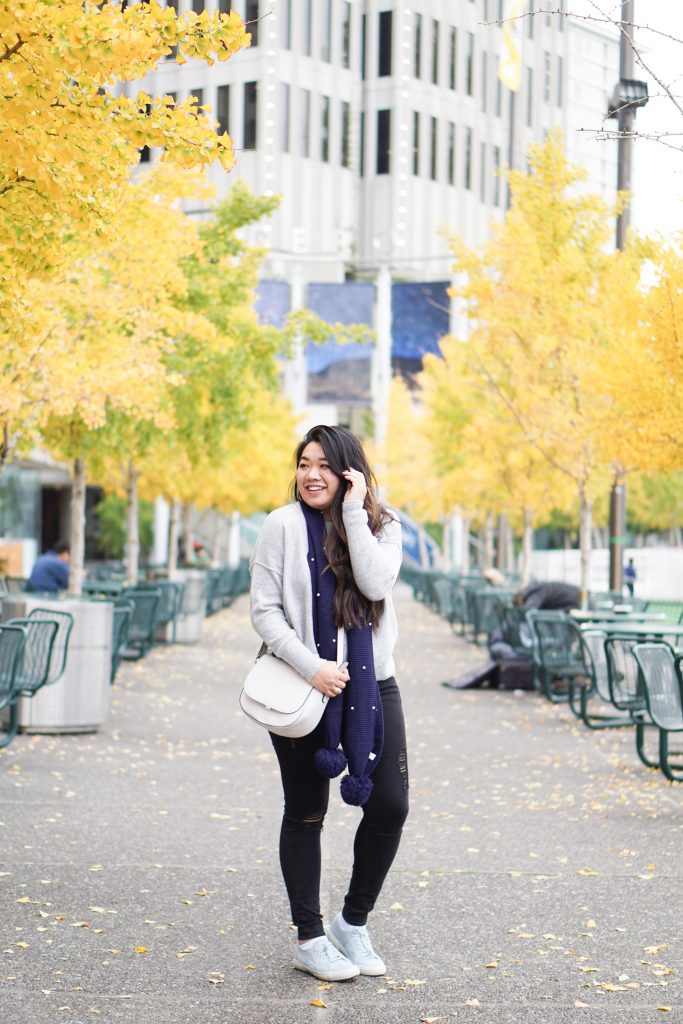 If you visit from late November to early January, you can go ice skating in the middle of the Embarcadero. But even if you don't go in the winter months, there's still lots to do in this area- food, parks, and the Ferry Building across the street. A lot of travel sites will tell you that the Ferry Building is a cool place to go, but we honestly didn't see the appeal. It's basically just a big blue building.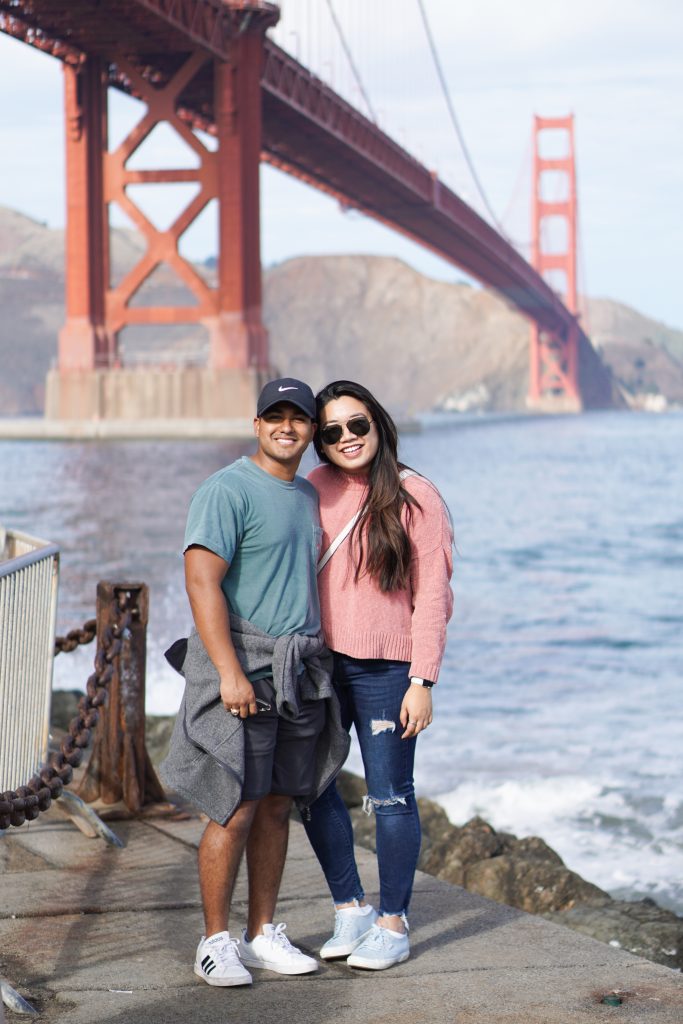 I did a lot of research in trying to figure out where you can go to get the best view of the Golden Gate Bridge, and this one came up consistently. It wasn't too crowded, and you can get a great view of the bridge at a lower angle. You're also right by the water. We had really enjoyed just sitting there and enjoying the view for a little while.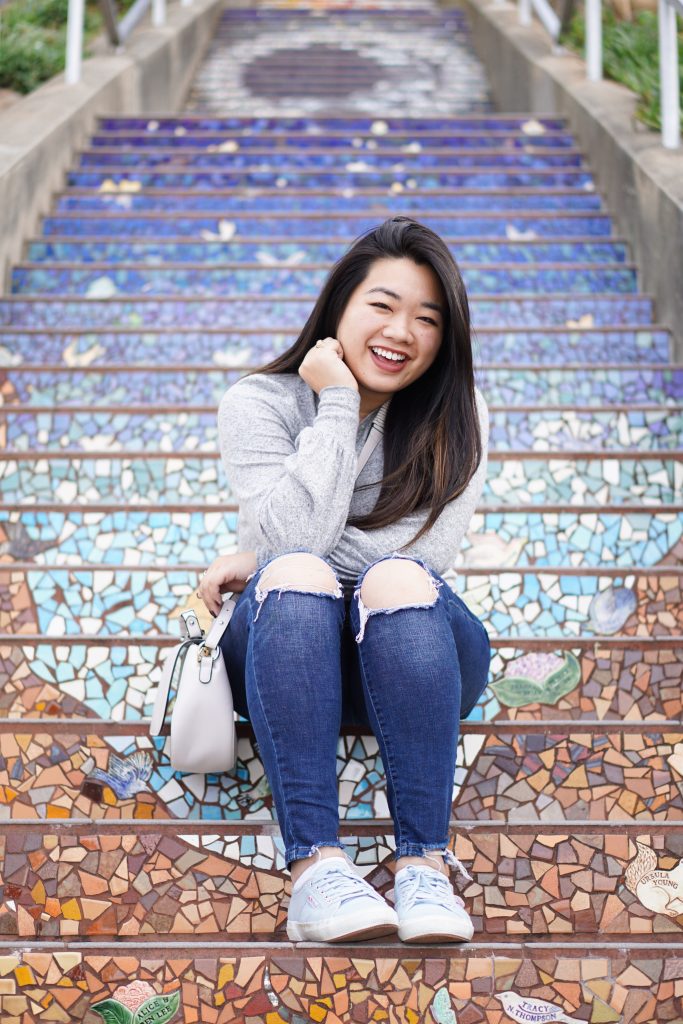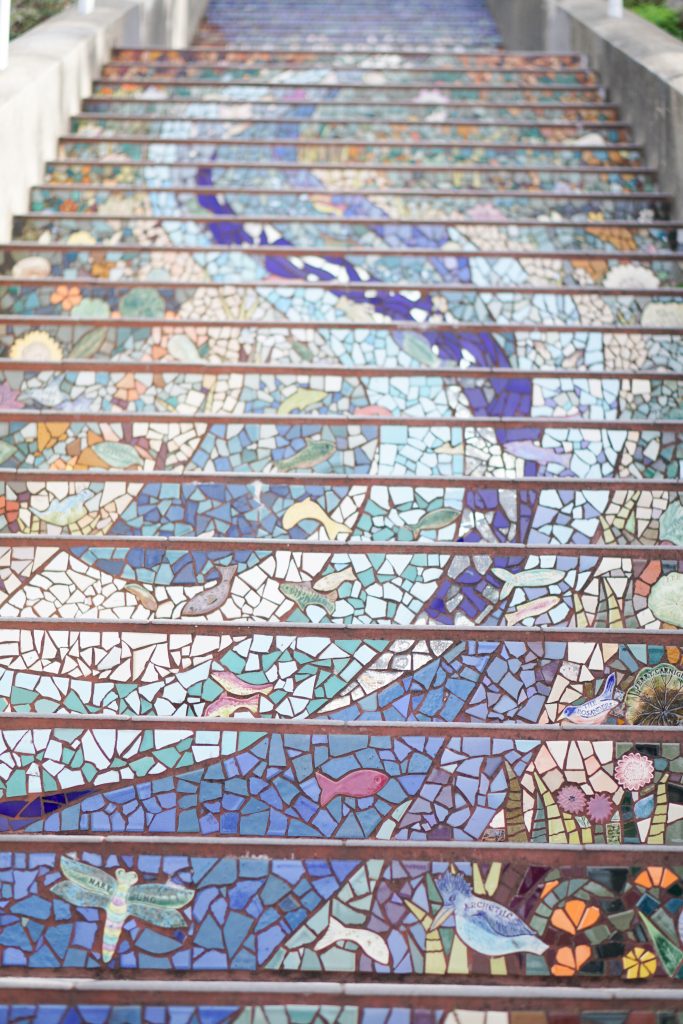 This one's another hike. The tiled steps contains about 10 flights of stairs on its own. It's definitely pretty, but this one's another one I recommend going early for since it gets crowded fast.
If you follow the path up towards the next flight of stairs, you can get to a really awesome view of the entire city. Once you get up there, you feel like you're on top of the world. The weather was incredible when we went- just warm enough, with a gentle breeze. We both wished we could've had a picnic at the bench, but just seeing it was amazing. Bring your walking shoes for sure! And extra water if you can.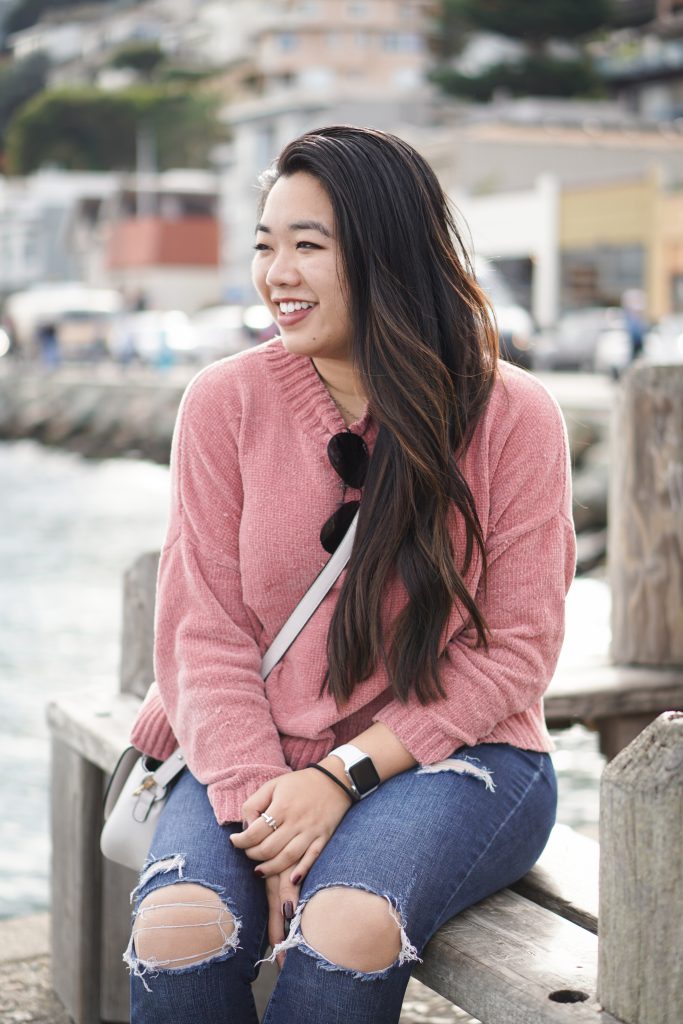 Sausalito's a cute little town across the bridge. We didn't stay here for too long since it was SO crowded, but it was a cute place to visit. It's basically a little village with shops and food you can explore. To be totally honest it wasn't my favorite, but if you have the time I would stop by!
If you watched the vlog then you already know what went down, but we unfortunately didn't get to do this tour. If you're wanting to tour Alcatraz I suggest buying tickets as soon as you know your trip dates because it sells out!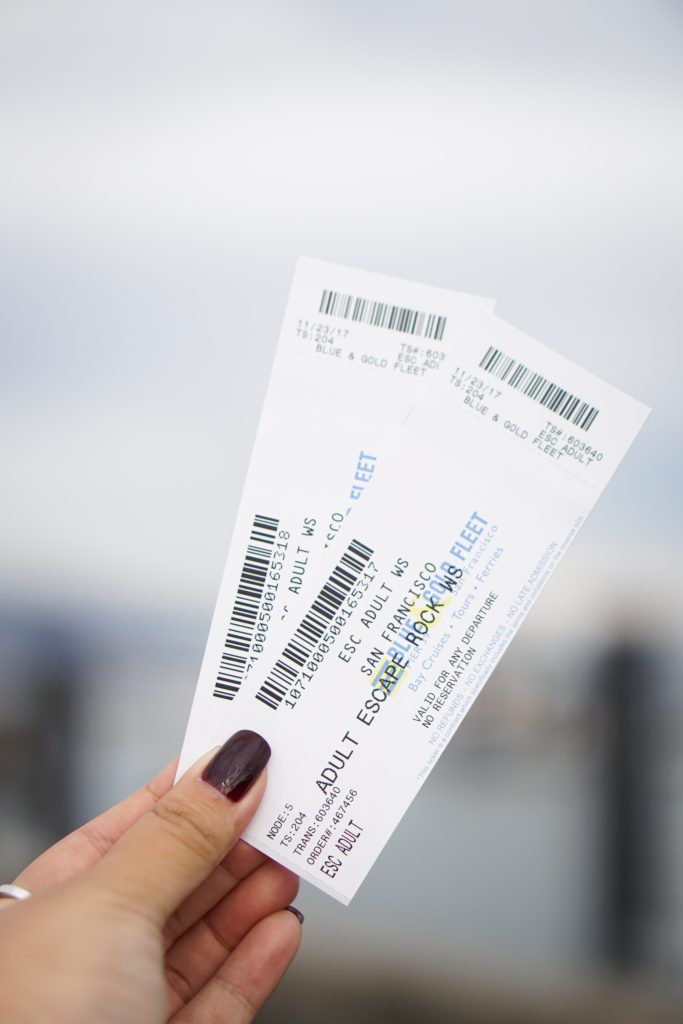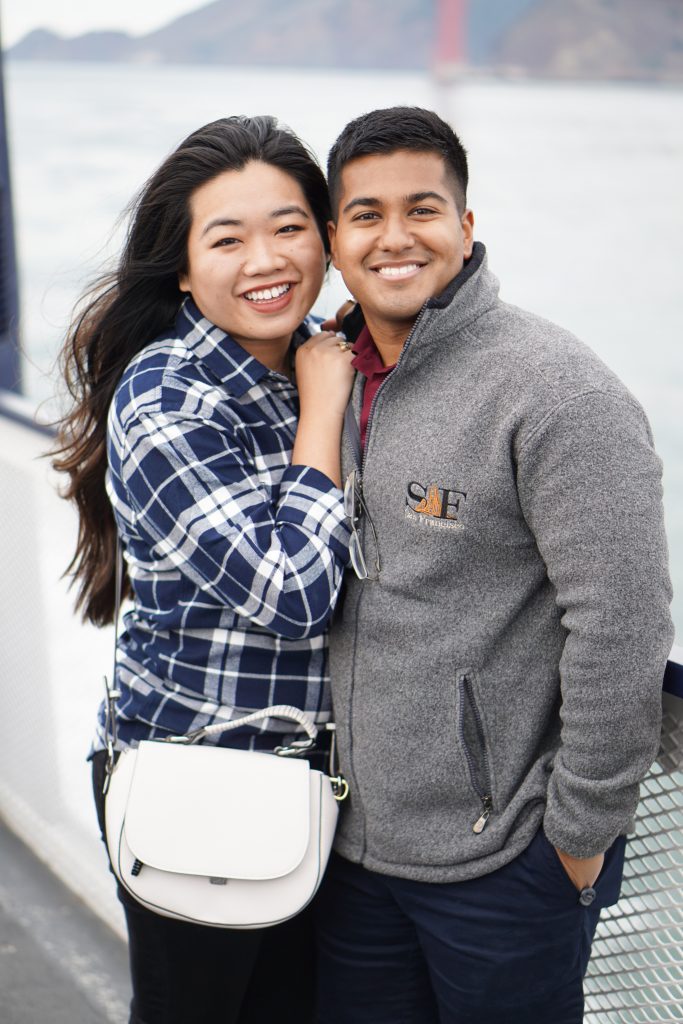 We did this tour on day 2 of our trip, and it was pretty cool! It's a 1.5 hour tour around the bay, and you can get some pretty cool views of the bridge. If you're wanting some cool pics with a good view of the bridge, this is a great option. We booked our tickets via Expedia and it was only $30 per person.
WHERE TO EAT
Breakfast + Brunch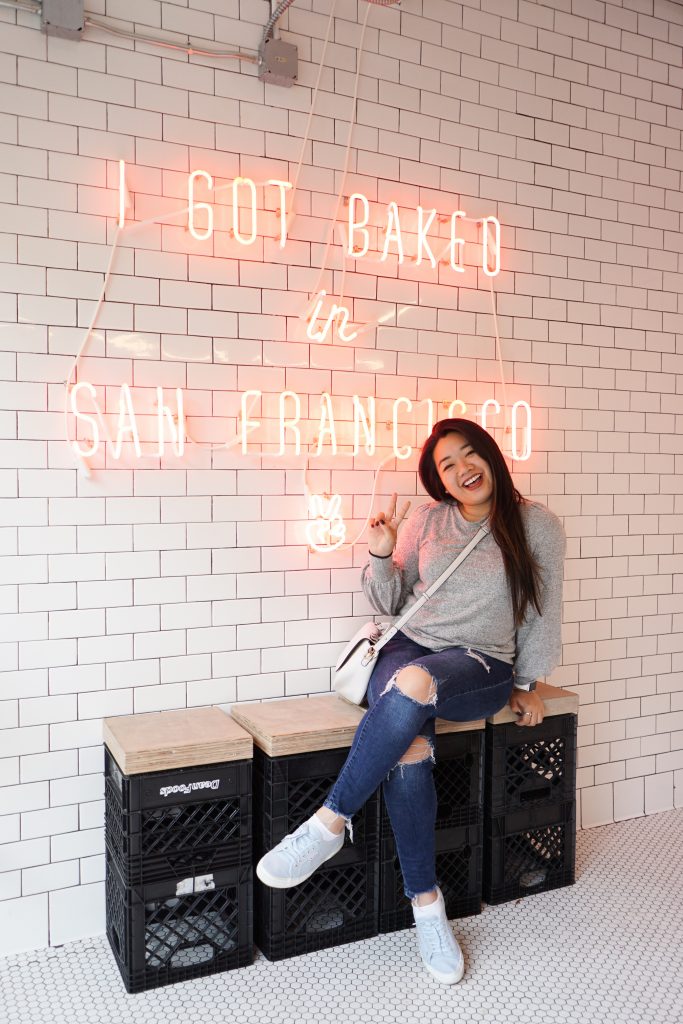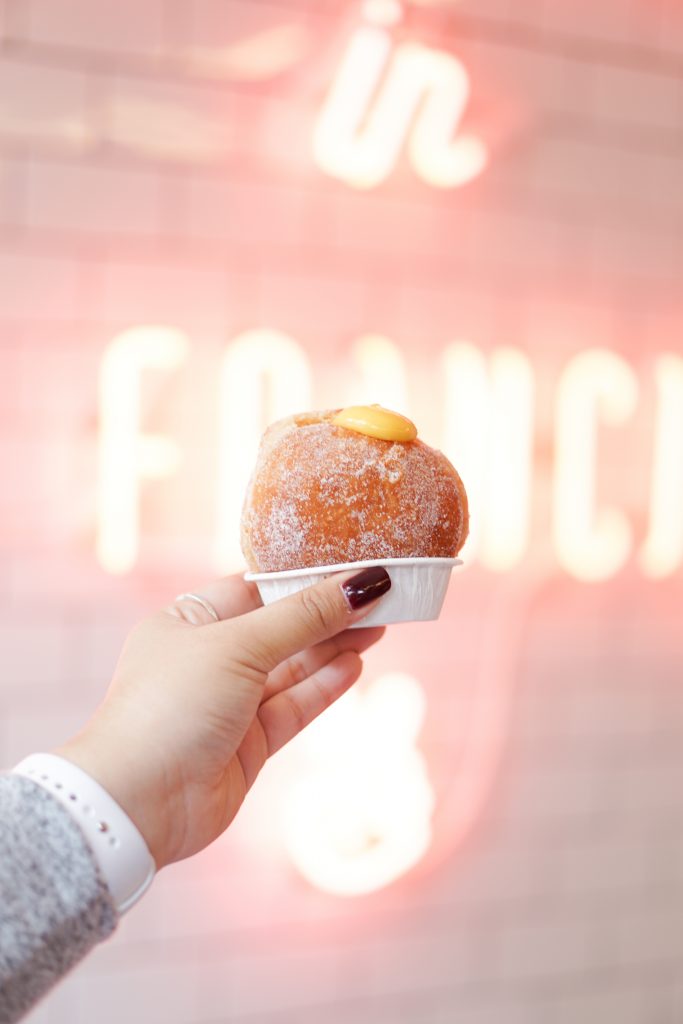 Came here solely for the Instagram #notashamed. The pastries here are pretty pricey, but I thought they were pretty dang good! I'd recommend the chocolate croissant and you also can't go wrong with any of their cookie options. Unless you're a citrus lover though, I'd avoid the donuts (pictured above.) They taste like a fried orange peel.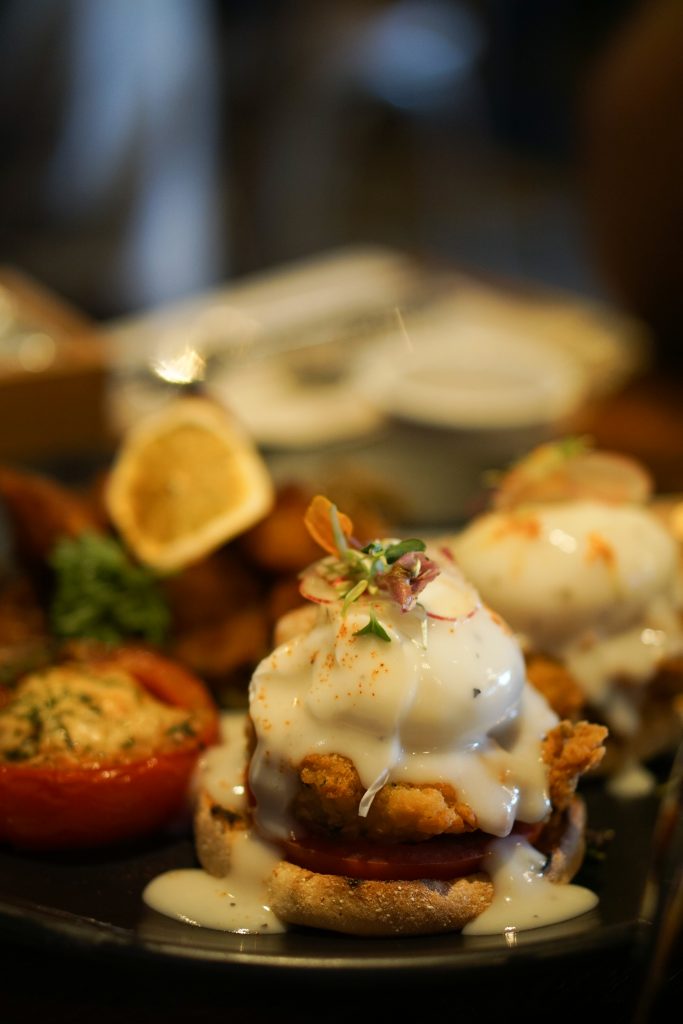 Probably my favorite restaurant from the whole trip! It's a Korean-American fusion brunch place. How much better can it get?! Get the Country Benedict and the Millionaire's Bacon. SO GOOD.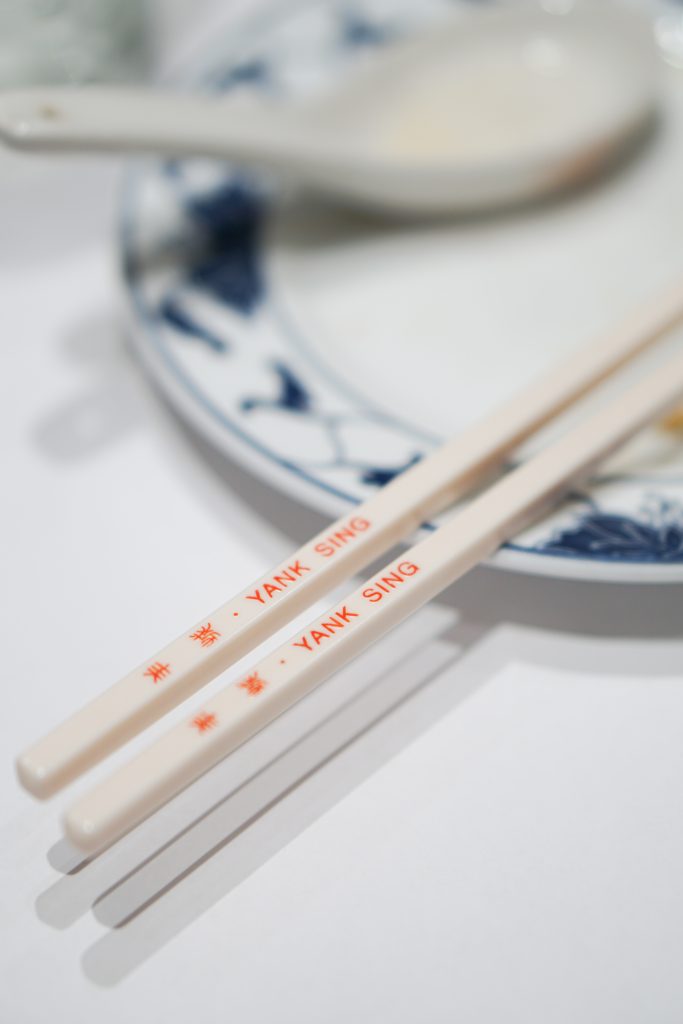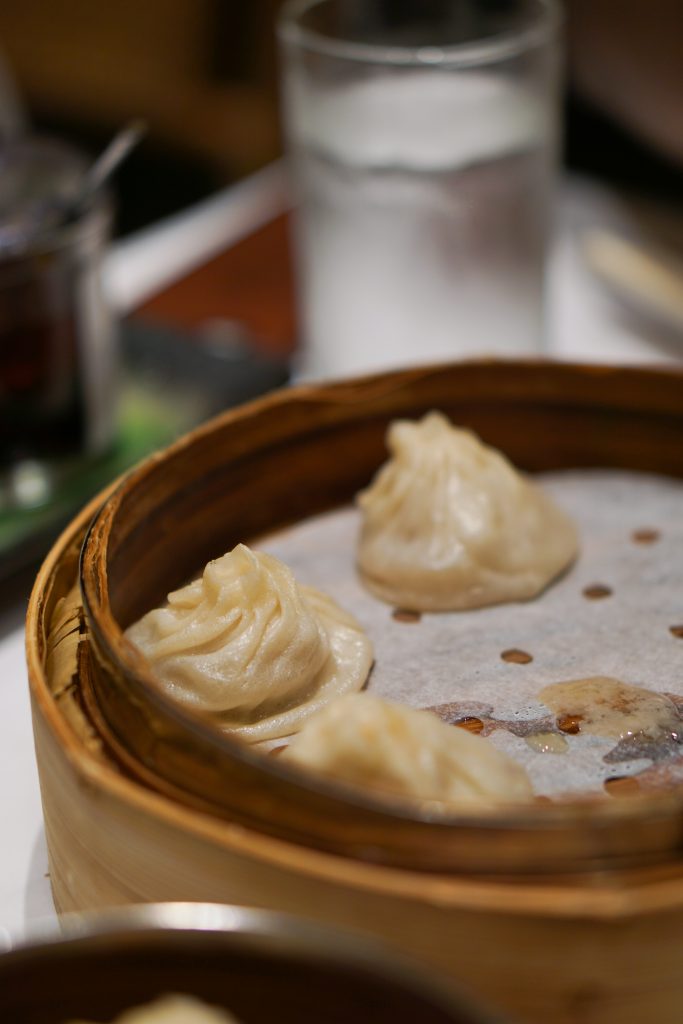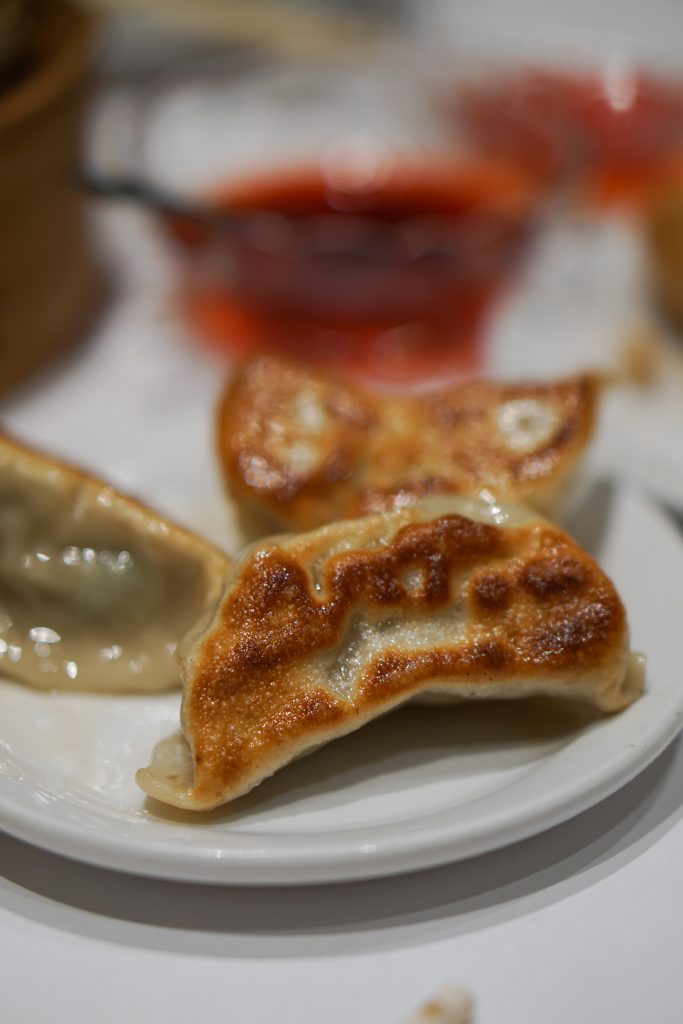 A pretty famous Dim Sum place in SF. Honestly wasn't the best I've ever had, and it was hella expensive… Akash & I got 4 items (which isn't a lot, in case you've never had dim sum) and it came out to $50. For reference, in Austin we got Dim Sum for 3 for only $30 total, and we ate until our pants were about to bust.
We didn't actually get to go here on our trip, but I've heard great things! Try the fried custard french toast- I've heard it's delish.
Lunch + Dinner
We went here for our last dinner in SF! It's super close to a shopping center, so if you're wanting to get a bite after shopping this is a great option. Get the Mac n Cheese- you won't regret it.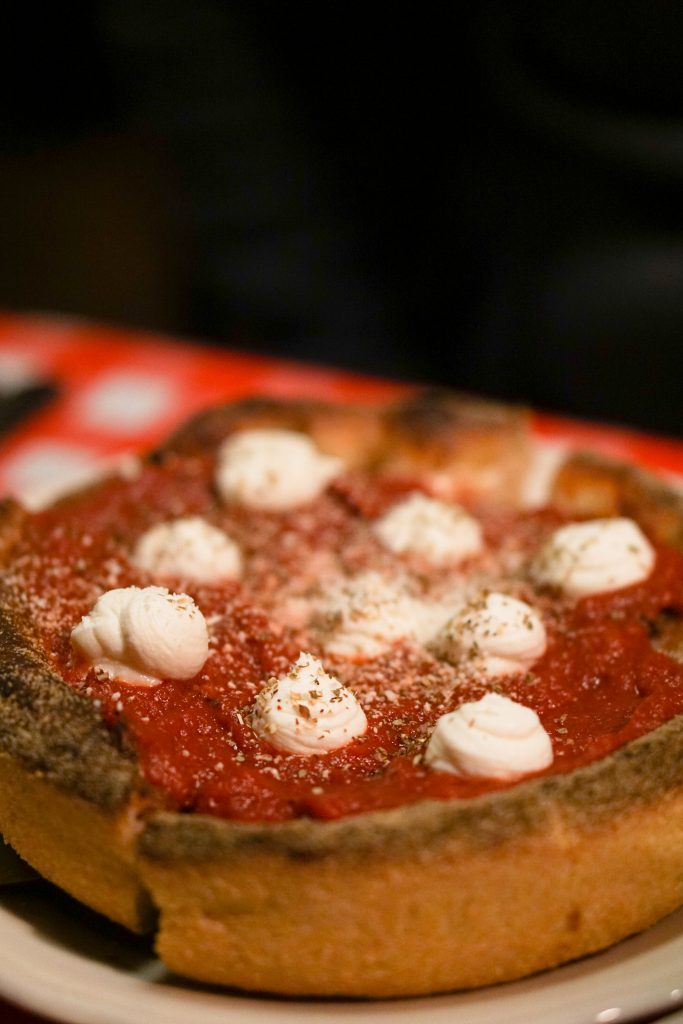 I've been dying for Chicago pizza since I was last in Chicago a year ago! They do deep dish like no other. Unfortunately we don't have true Chicago deep dish in Dallas, so this was a treat. I know it looks weird but trust me it's amazing!! Side note if you ever get a chance to try Chicago pizza DO IT.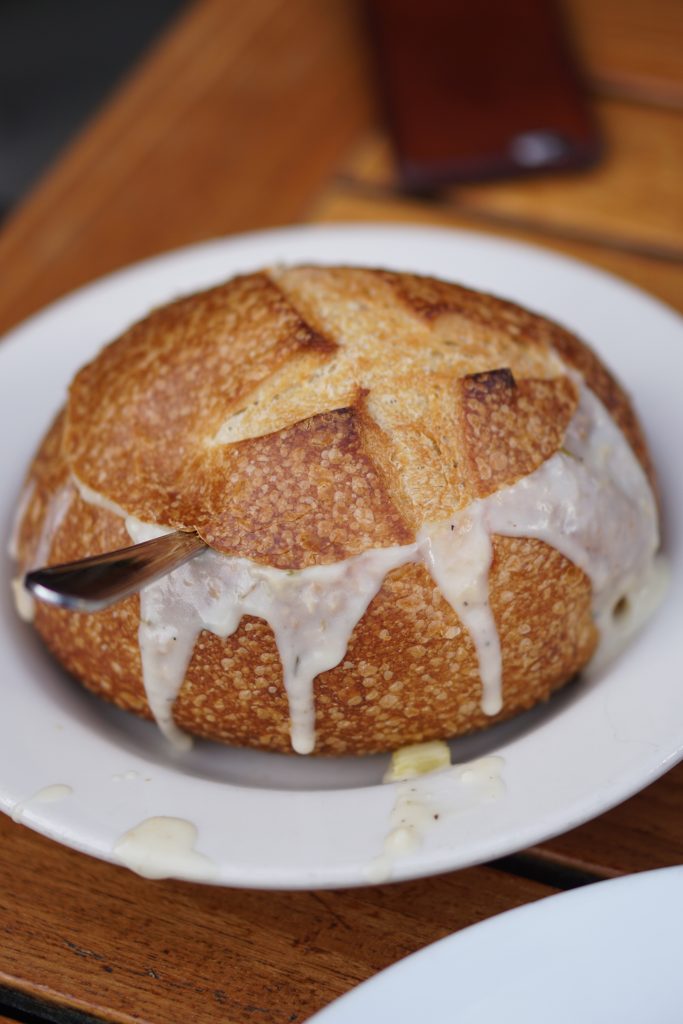 Our first meal in the city! We ordered the crab cakes + clam chowder bread bowl. It was good, but not mind blowing. So many of y'all recommended getting clam chowder, so I just had to try it. If I'm being truthful I couldn't really taste the difference between this soup and canned clam chowder..lol
This place is a pretty big tourist attraction too! They're famous for making bread in fun shapes like animals and logos. Pretty overpriced for what it is, in my opinion, but it's fun to see the bread being made.
Dessert
We stopped by for a late night snack! They have super good ice cream sandwiches and root beer floats. If you're staying in Fisherman's Wharf, it's a super close walk!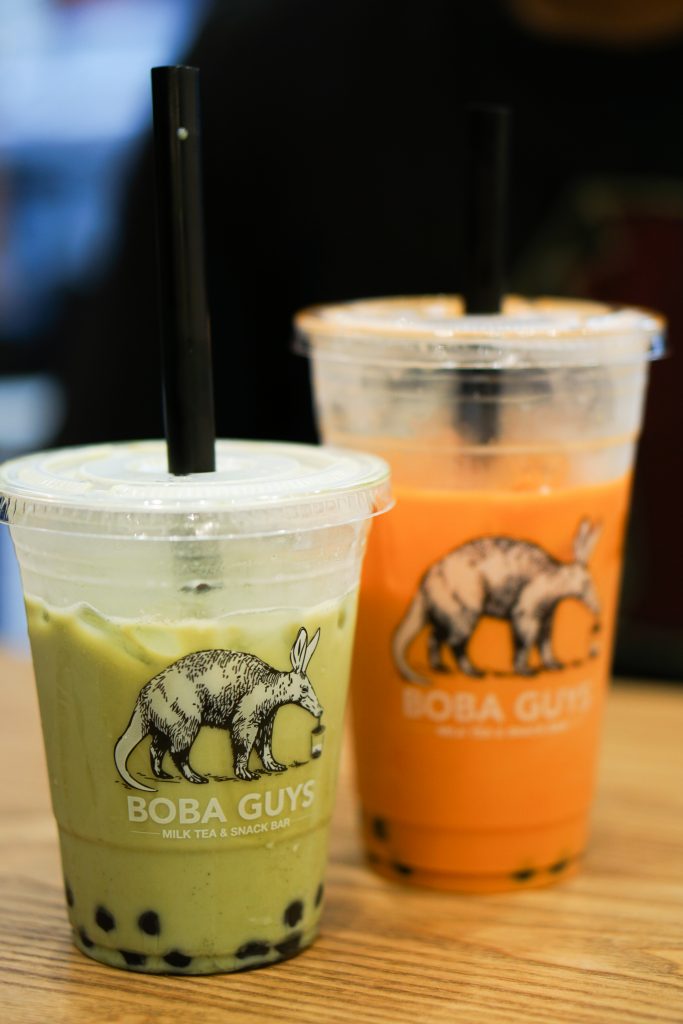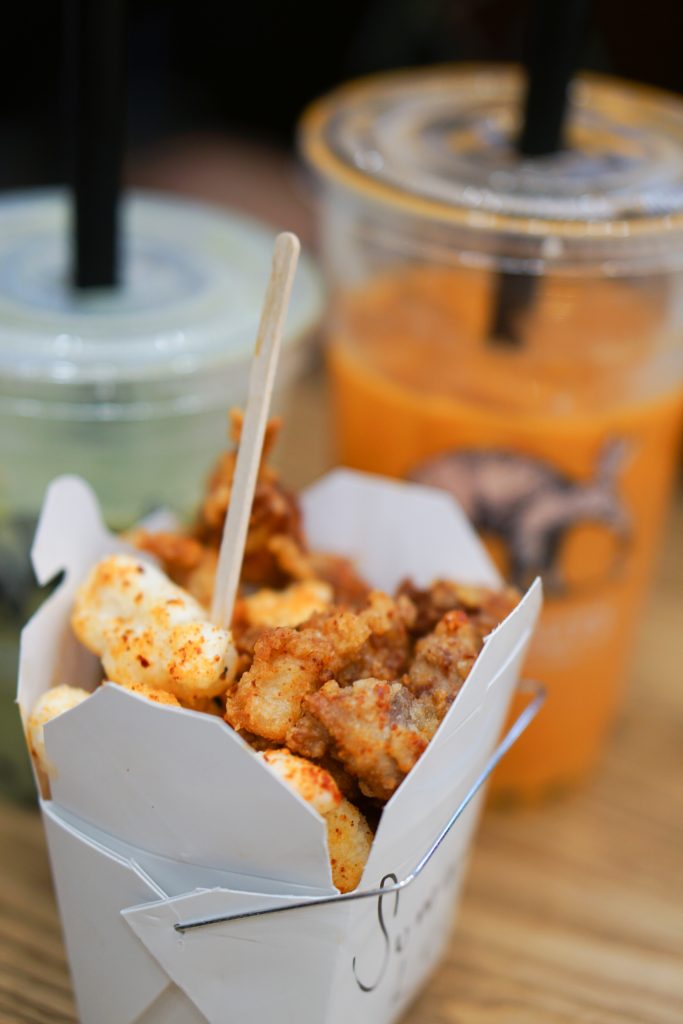 I've seen so much hype over this place on Buzzfeed and Facebook, but to be totally honest it was a pretty big disappointment. Granted, I am pretty picky about my boba… but the matcha latte & thai tea both weren't great. The only reason I'm putting it in this travel guide is 1.) it's Instagrammable and 2.) these Sunday Birdies were amazing. In addition to drinks, Boba Guys also has appetizers. We tried the Sunday Birdies, which are fried chicken and rice cakes with Korean seasoning. SO good!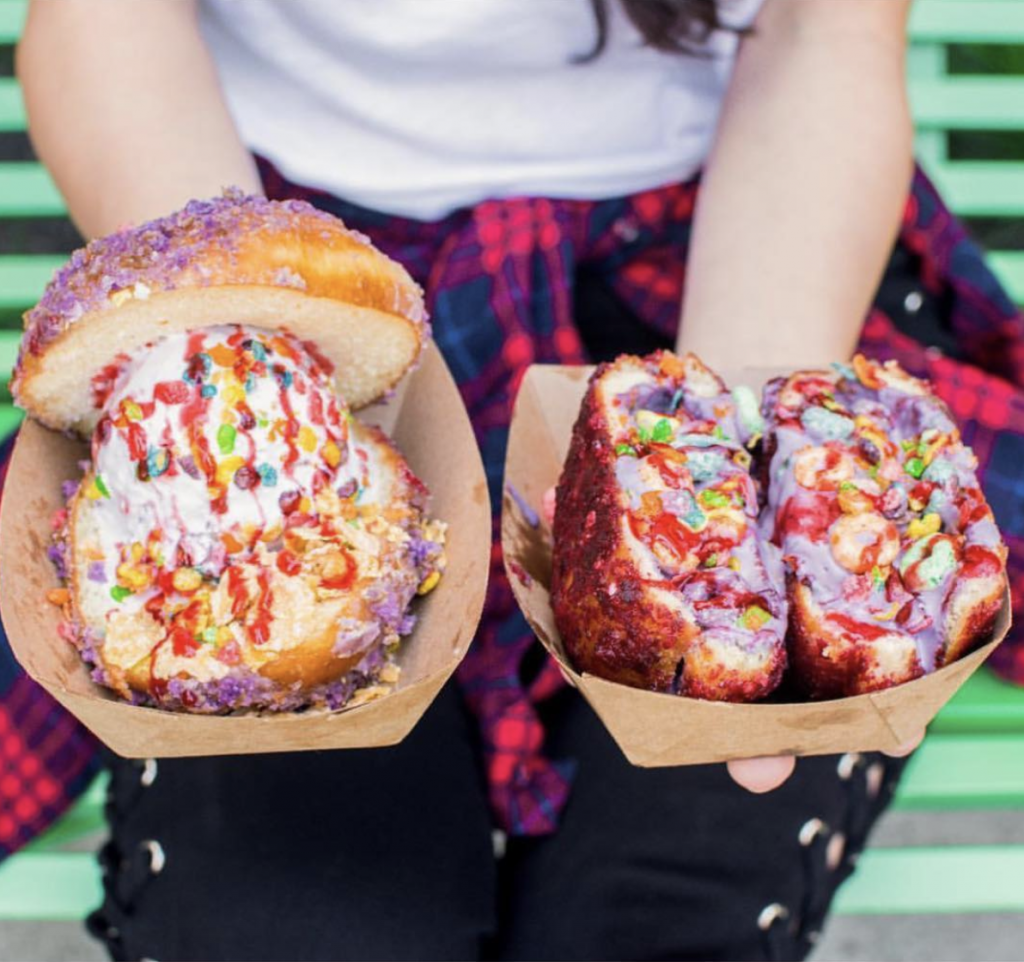 Image via Milkbomb Instagram
This was one of the places I most wanted to hit, but I'm so sad we didn't get to! They have some pretty weird hours, so check the Instagram before you decide to stop by. They have some really cool looking ice cream creations!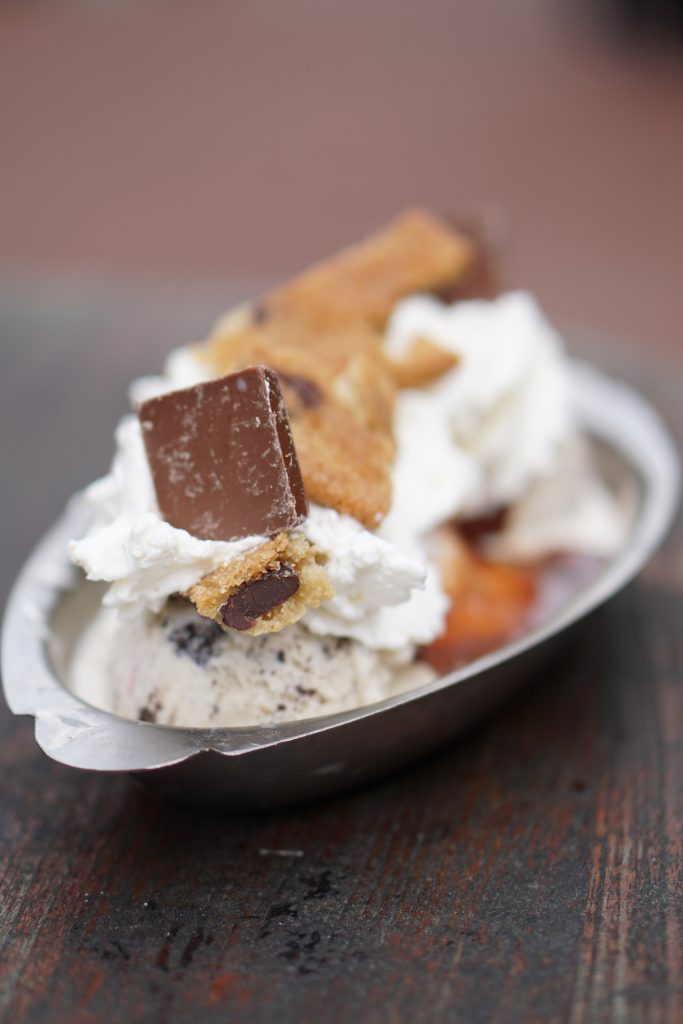 Ghirardelli definitely didn't disappoint! We got the Chrissy Field sundae, it was super good. Super rich, but delicious nonetheless. Just do yourself a favor and don't check the calories.
YOU MADE IT TO THE END OF THE ULTIMATE SAN FRANCISCO TRAVEL GUIDE! WHEW!
This blog post took about 3 hours to finish, so I hope you guys enjoyed it & that it's at least a little helpful for some of you who may be planning a trip to SF. I also got a great response from sharing our actual itinerary on my Instagram stories, so if any of you want the play-by-play schedule that I had planned out for our trip let me know and I can most definitely email it to you.
Happy travels!! xoxo