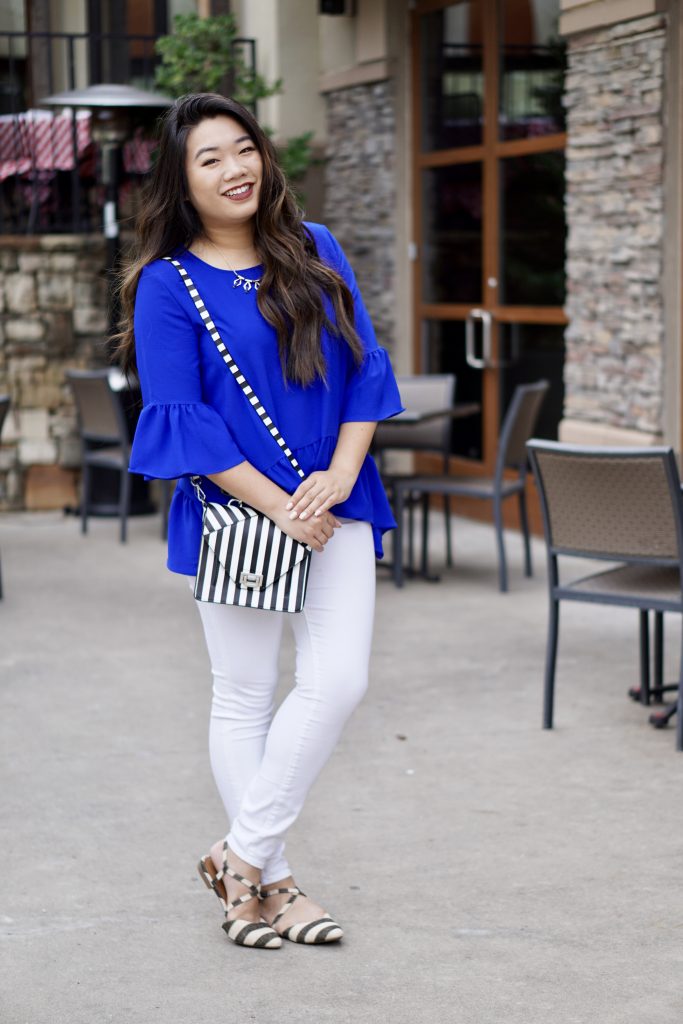 Happy Friday you guys! As most of y'all know, I started my internship this past week! Scary, but so exciting at the same time. I'm sure that with the blink of an eye it'll already be August and I'll be packing up to go back to College Station again. Anyway, this is the outfit that I went with for my first day in the office, so I wanted to share so y'all could get some inspo for work wear!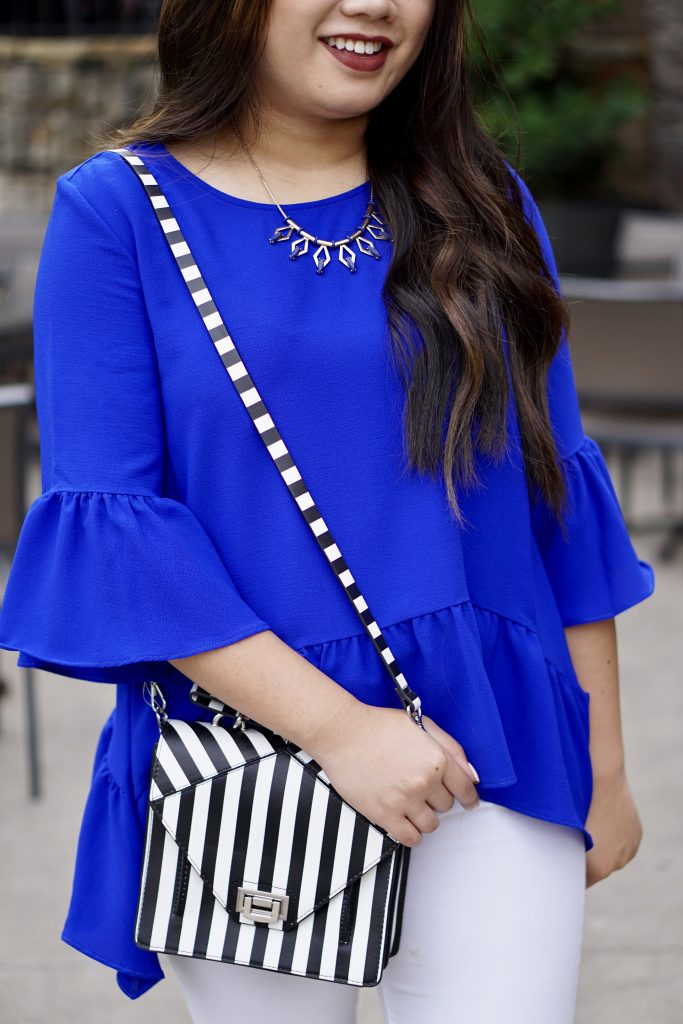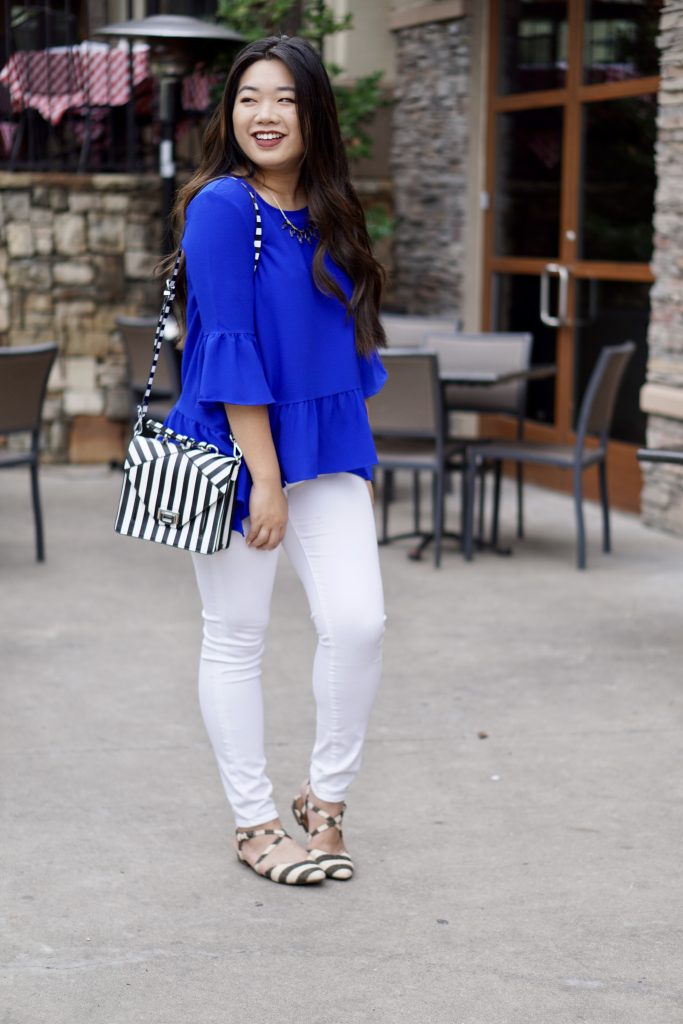 As I'm currently beginning my journey into Corporate America, I thought it'd be fun to share with y'all some style inspiration when you have to follow an office dress code. I've realized that a lot of y'all already do work at companies that require specific dress codes, and sometimes we can't all wear strapless tops & miniskirts every day of the week, LOL. This first installment of the new series is dressing for a business casual attire, meaning you don't have to stick with professional wear, but you definitely have to keep it work-appropriate. I found this royal blue top while shopping with my friend Katie last weekend, and I couldn't stop staring at it! The pictures barely do it justice, this shade of blue is absolutely stunning.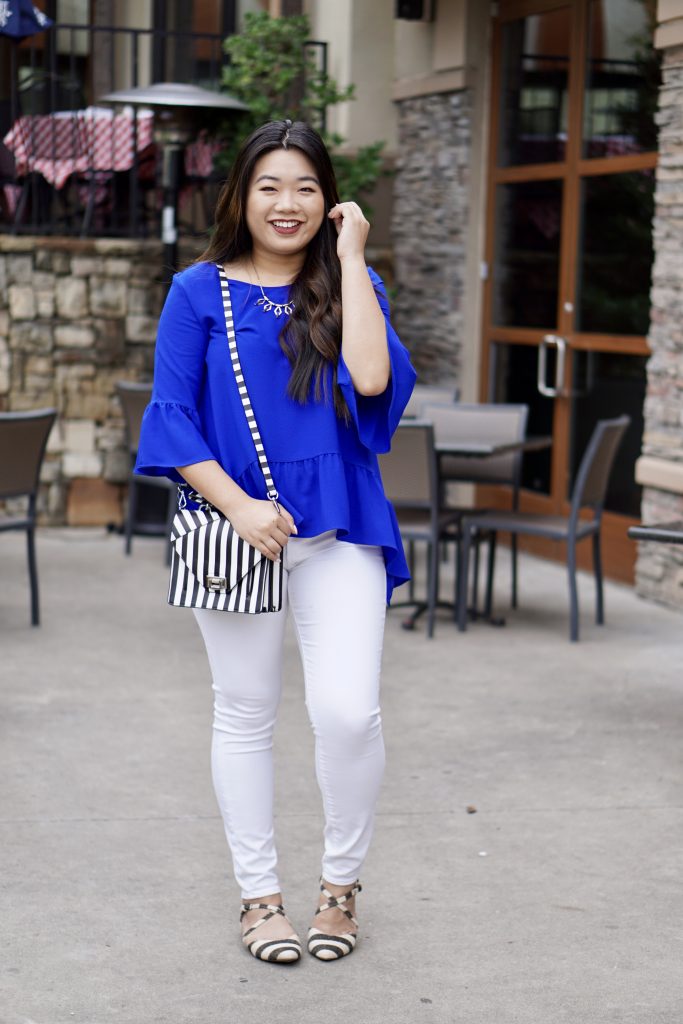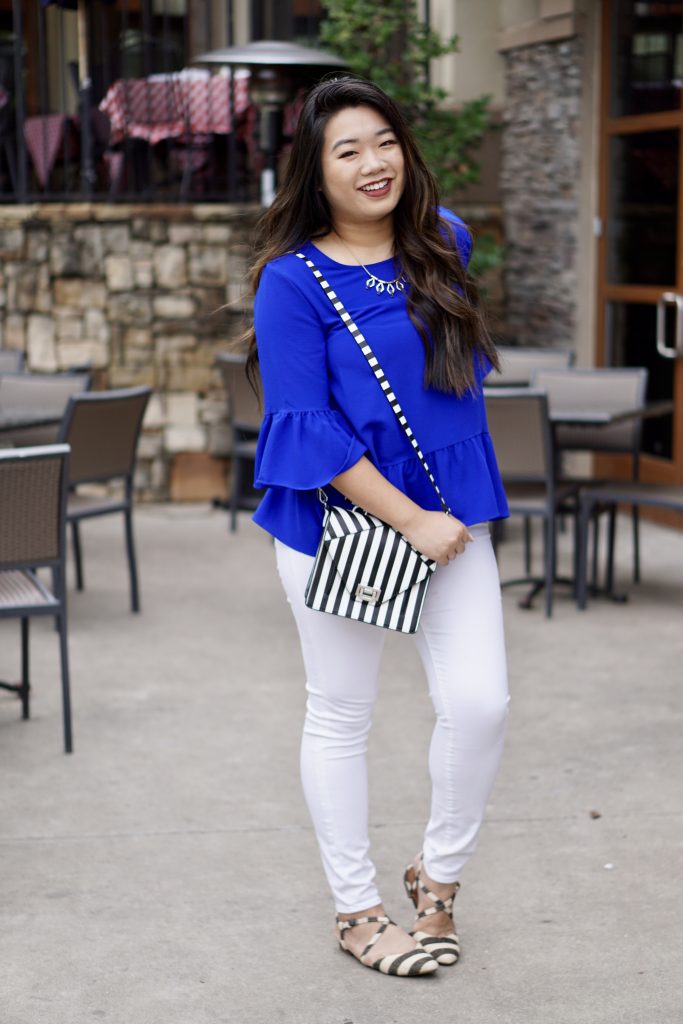 I wanted to keep the outfit cute yet simple, considering that it's my first day & I didn't want to draw too much attention (lol I'm weird & probably overthinking, I know.) I paired the top with these black and white striped flats and crossbody, and I'm totally loving the contrast between color and print.
I topped it off with a simple statement necklace that has touches of the same blue to tie it all together. For everyone else who's starting internships or new jobs this week, I'm sending all the good luck & positive vibes your way! Let me know all your favorite places to shop for business attire. 🙂